The winner of the first Macau Guia Race is Norbert Michelisz
The winner of the first Macau Guia Race is Norbert Michelisz

Link copied
Robert Huff and Mikel Azcona steal the show at the Macau Guia Race, but the winner is Hungary's Norbert Michelisz.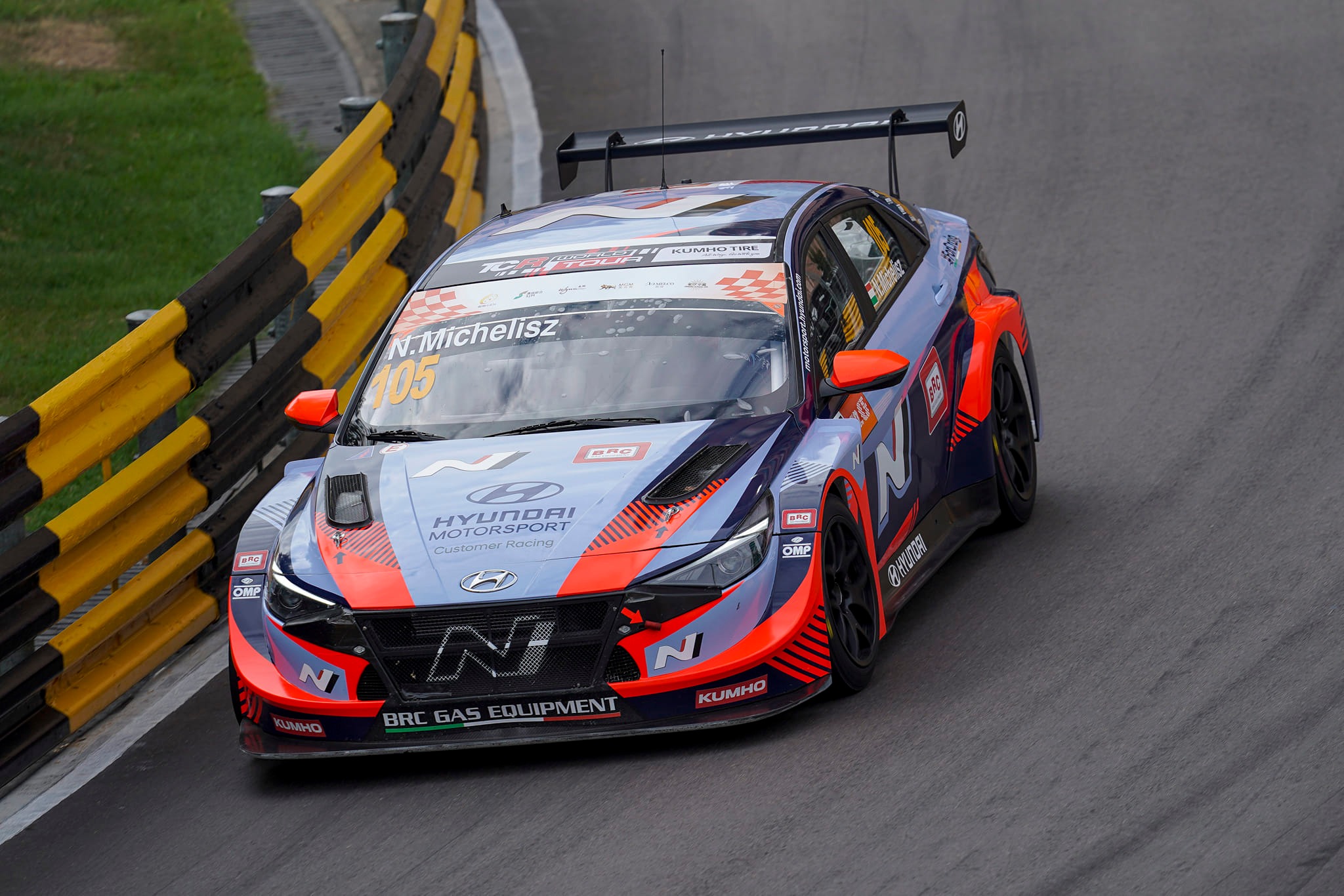 The Macau Grand Prix kick-started its first of two Guia races today, with Hungary's Norbert Michelisz seizing the first-place victory. Michelisz, who secured the pole position yesterday, maintained a strong start to defend his lead, while Macao's most successful touring car driver, Robert Huff, escalated his position from fourth to third.
A yellow flag was waved in the fourth sector of the inaugural lap following a halt from Tian Kai's Audi. Nestor Girolami of Argentina kept a safe distance from Huff, who was not close enough to challenge in the second lap. Despite recording the fastest lap at 2:30.5 seconds, Girolami couldn't leapfrog the leader Michelisz.
[See more: Briton's Peter Hickman wins the 55th Macau Motorcycle Grand Prix]
French driver Yann Ehrlacher, recovering from a poor start, progressed to the 6th position, tailing Belgian driver Frederic Vervisch.
Huff started being pressured in the fifth lap by Spanish driver Mikel Azcona but defended well against Azcona at the Lisboa Bend. A crash occurred right after between Paul Poon and Yan Chuang in the third sector.
[See more: Martin Cao wins the first race of the Macau Touring Car Cup – China Touring Car Championship]
The seventh lap witnessed a head-to-head between Azcona and Huff at the Lisboa Bend. The two drivers made contact, with Azcona narrowly avoiding a collision with the barrier.
The highlight of the Macau Guia Race was undoubtedly the relentless tussle for the third position between Huff and Azcona. The checkered flag finally fell with Michelisz taking the gold, Girolami securing second and Huff rounding up the podium.
The inaugural Macau Guia Race, held in 1972, has grown increasingly popular in Macao over the decades.