Where to watch 2022 FIFA World Cup matches in Macao
Where to watch 2022 FIFA World Cup matches in Macao

Link copied
Now that the 2022 FIFA World Cup tournament's in motion, check out these 7 spots in Macao for live screenings.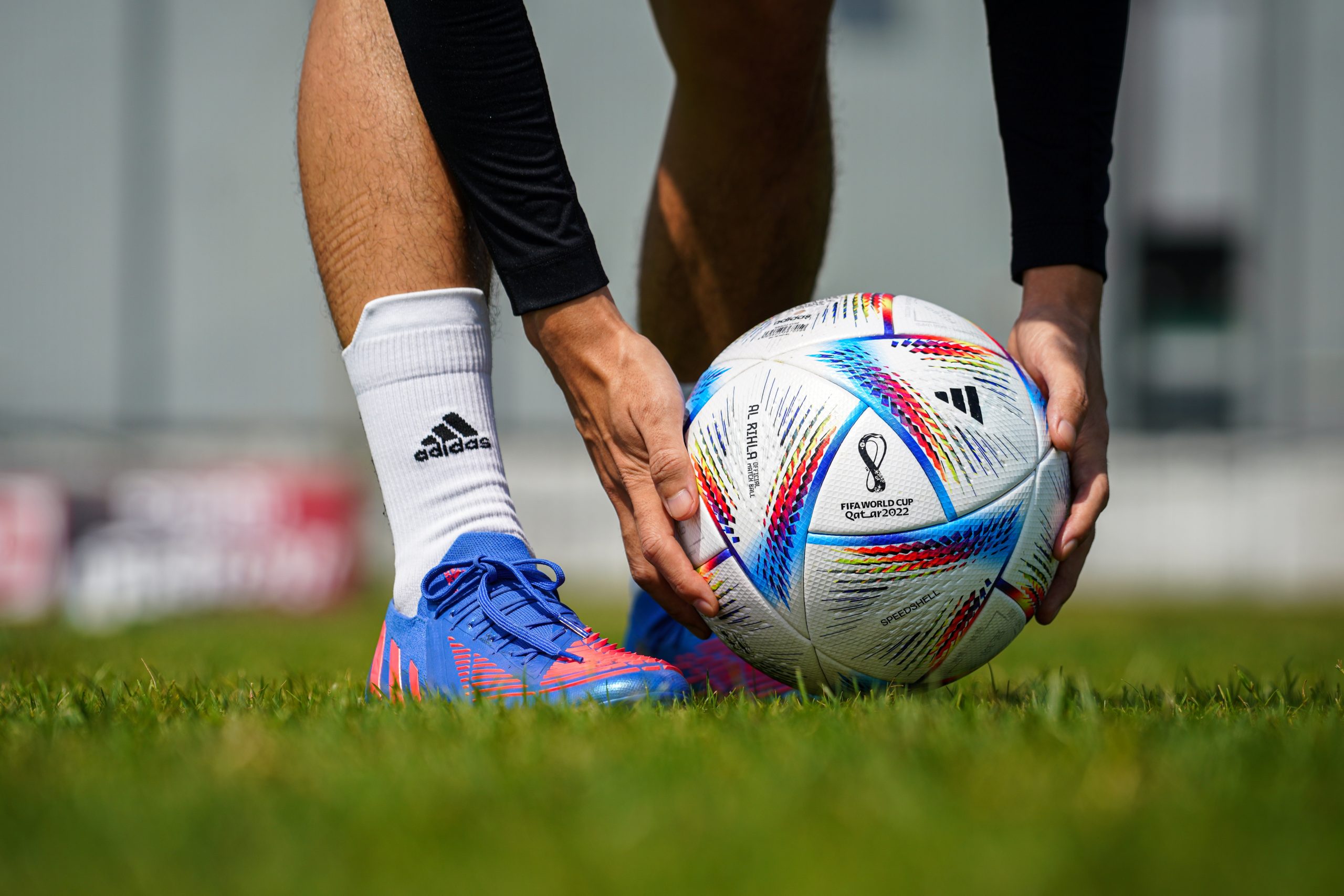 After a four-year wait, the FIFA World Cup is finally back. Taking place from 20 November to 18 December in football stadiums across Qatar, the global competition has captured the attention of sports fans but also ignited controversy. Many people have heavily criticised the Islamic nation's strict rules on clothing, alcohol consumption and public displays of affection while concerns about worker exploitation have also cast a shadow on the event.
While Macao, Hong Kong and mainland China won't be playing in the competition, you can still support teams from Portugal, England, Australia, Brazil, the US and more. Check out the kick-off schedule so you don't miss a game – just keep in mind that Macao is five hours ahead of Qatar. For homebodies who'd rather watch the matches from the comfort of their couch, tune in TDM Sport Channel 93 or watch TDM online. 
But if you're looking for the best bars around town streaming the games, grab a seat at one of our favourites. 
1. Lisboeta Macau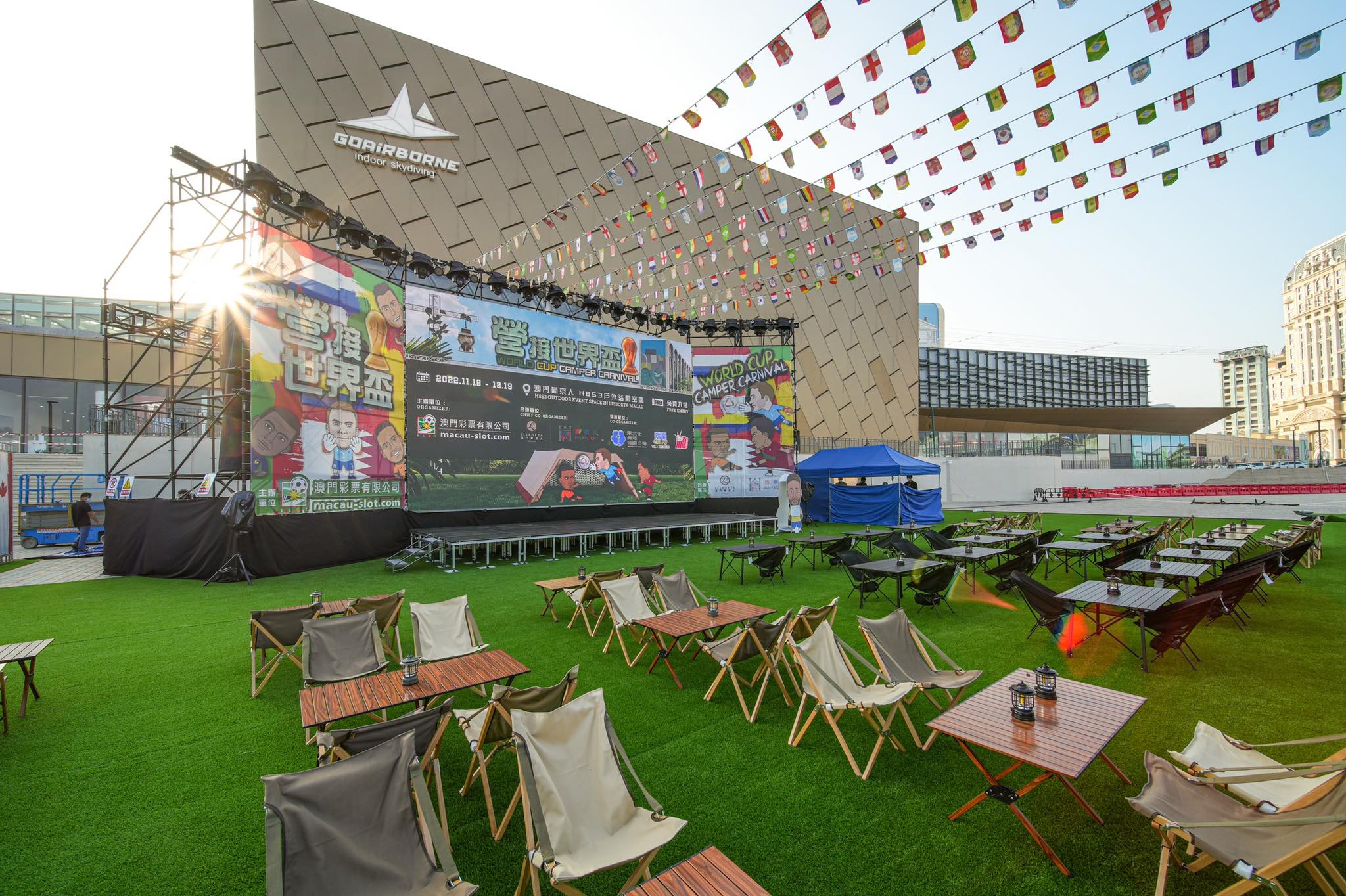 In Europe, World Cup fans tend to gather in city squares to enjoy their favourite sport on massive screens set up outside for the occasion. These events get pretty lively. Lisboeta Macau aims to recreate that atmosphere with a 'World Cup Camper Carnival' at its H853 Outdoor Event Space. Surely the place to be if you enjoy your football in the open air, with a side of festivity.
But wait, there's more. Booths selling food, drinks, and crafts line the venue. There'll be graffiti art, and music performances, and even a hip hop challenge – as if the game wasn't enough.
The carnival's organisers understand the night's winners will want to celebrate. In true carnival fashion, guests are welcome to keep making merry until 5 o'clock the next morning.
2. Studio City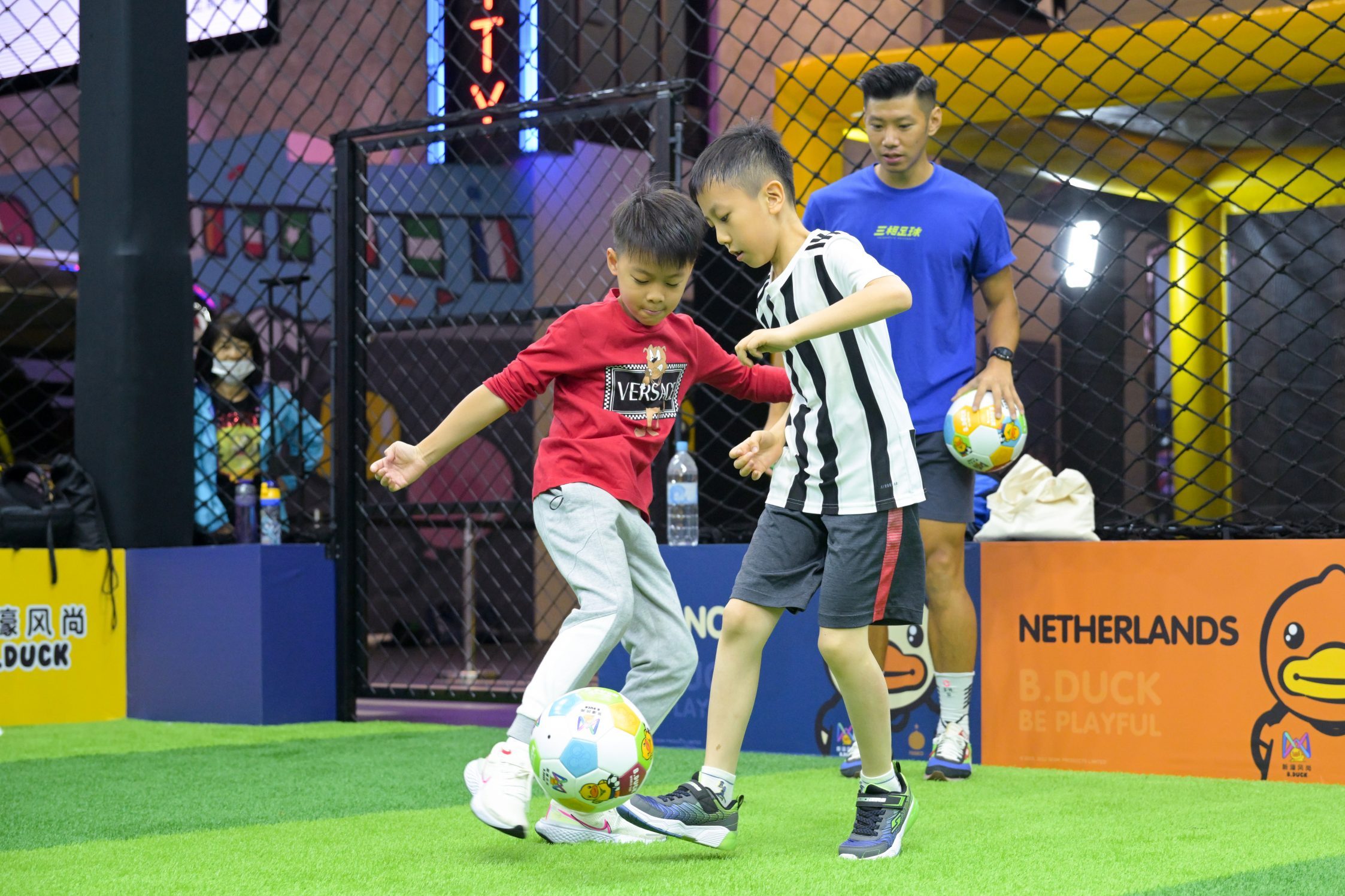 Studio City is going above and beyond with its immersive "Melco Style Ducky World Cup" campaign. Led by hotel mascot B.Duck, the playful campaign is designed to celebrate the competition with a variety of interactive zones, photo opportunities, lessons, promotions and games across the property. 
For the main event, head to the Times Square area where Studio City will be screening all 64 matches on three huge screens. 
Times Square has also been kitted out with mini football pitches for rent, where kids can kick the ball around. On weekends throughout the tournament, the property will invite children between 6 and 12 to hone their skills at its B.Duck MVP Day Camp, where local professional players will coach aspiring champs. 
To round up an epic World Cup experience, why not book a themed staycation at Studio City? Guests experiencing the "Duckation" package will find a room filled with B.Duck World Cup decorations, plus extra perks for Melco Style members. 
3. The Roadhouse Macau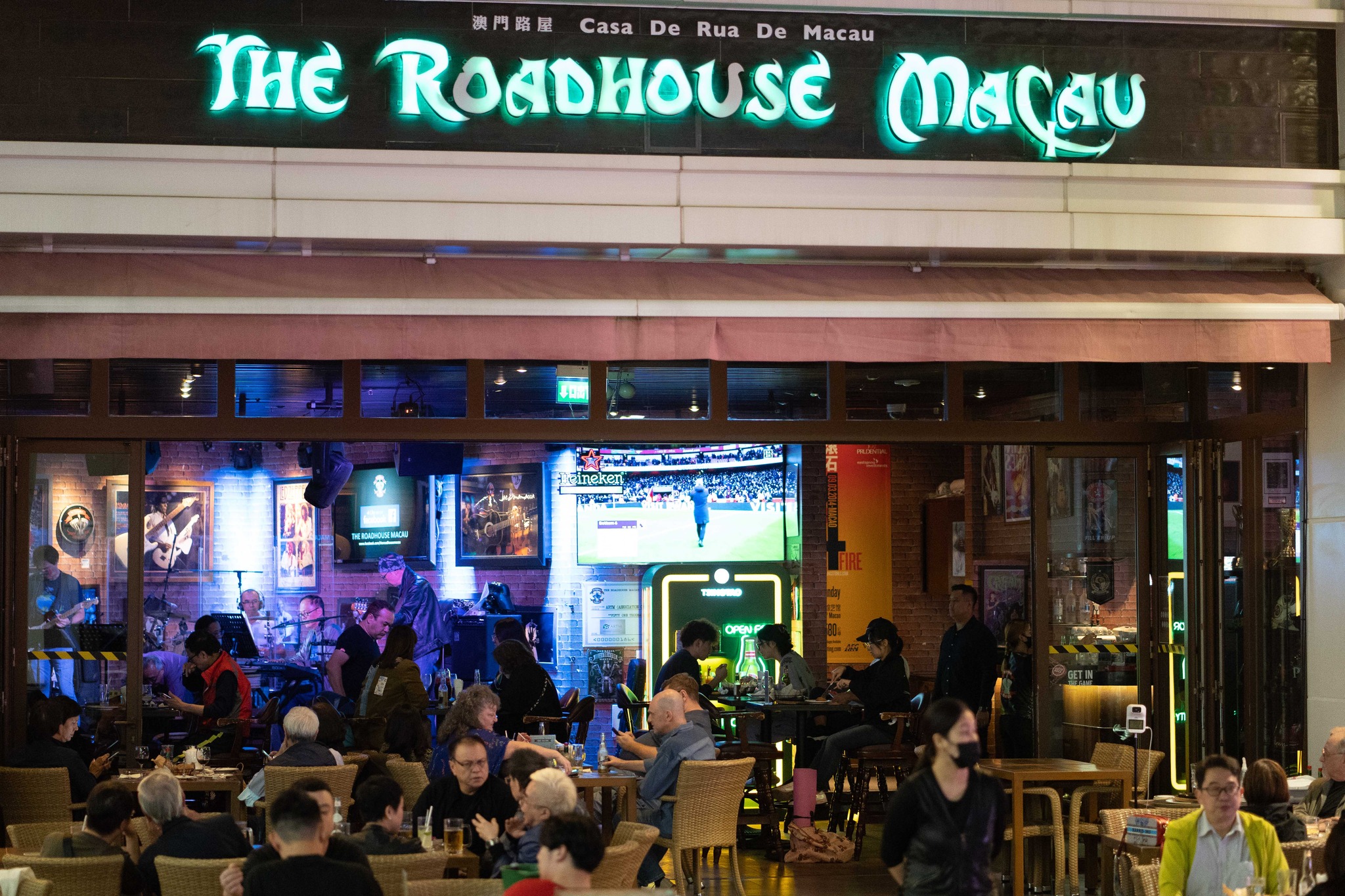 The city's go-to watering hole for old-school rock and blues, The Roadhouse Macau on Galaxy's Broadway Food Street also happens to be one of the best places to watch major sporting events live – be it football, rugby, wrestling or just about any adrenaline-fuelled competition. 
Offering generous space to stretch out, the bar is equipped with flatscreens inside, plus a large screen on the spacious outdoor seating area. Better yet, Roadhouse's menu has all the bar foods you'd expect and more. Look forward to finger-licking-good dishes like burgers, calamari, quesadillas tacos and the like – all in generous portions.
Since you may end up having slightly more than your share of ice-cold beer, consider booking a Bloozemobile –  the pub's free pick-up and drop-off service – which runs on Fridays and Saturdays between 6 pm and 2 am.
4. The Old Taipa Tavern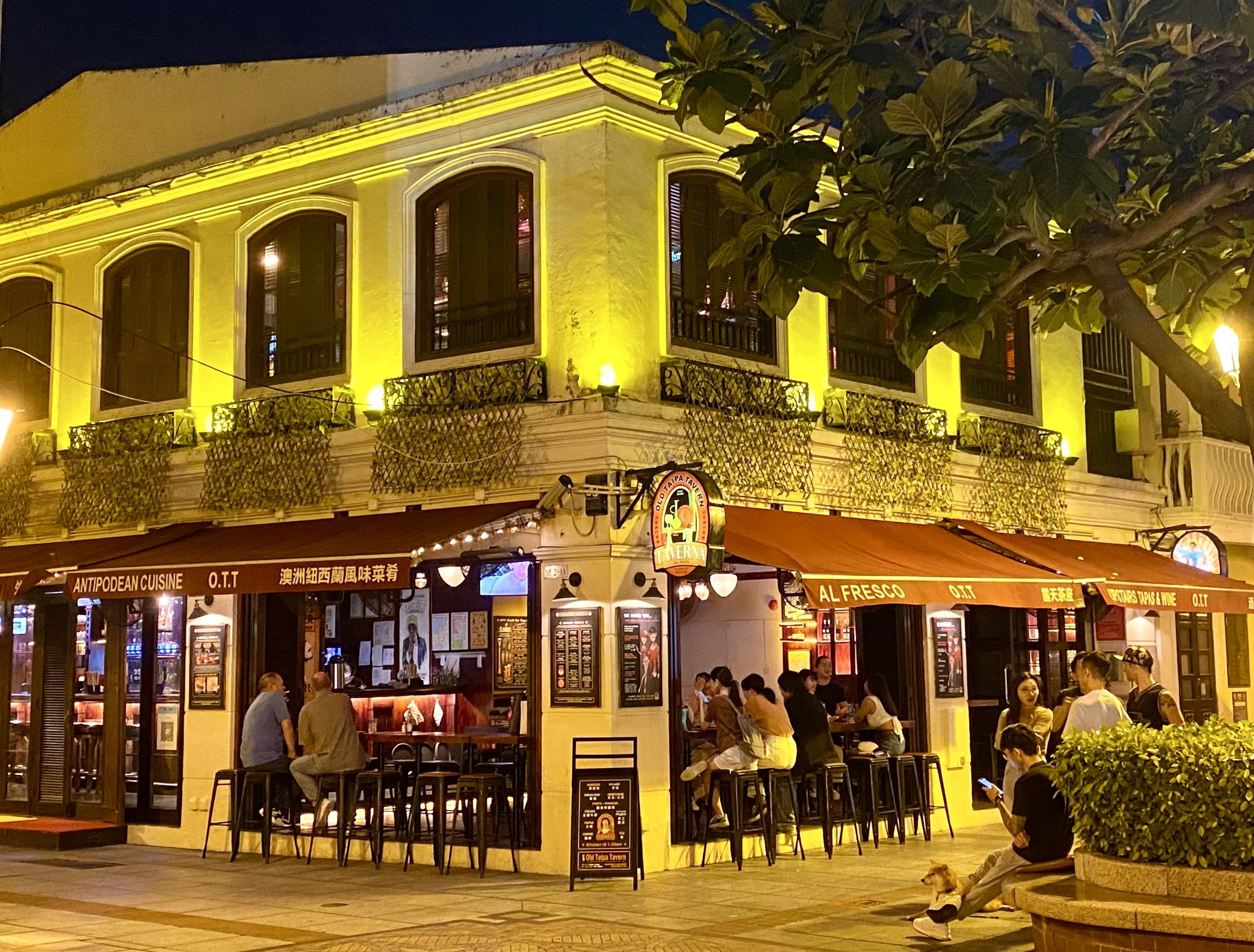 Located in the heart of Taipa Village, The Old Taipa Tavern, also known as OTT, needs no introduction. 
This Aussie/New Zealand-style gastropub is a go-to after-work and weekend hangout for many expats in Macao. Like Roadhouse, OTT shows major sports games live and, thankfully, the 2022 FIFA World Cup will be no exception. The pub will be live-screening the matches on two large flatscreens to ensure everyone in the bar has a good view.
You'll also be spoiled for choice when it comes to food and drinks. OTT's menu features a wide array of tipples – we'd recommend a bucket of six ciders or beers for the occasion – plus a hearty selection of pub grub, such as buttermilk fried chicken, nachos, burgers and more.
5. Spirito Lounge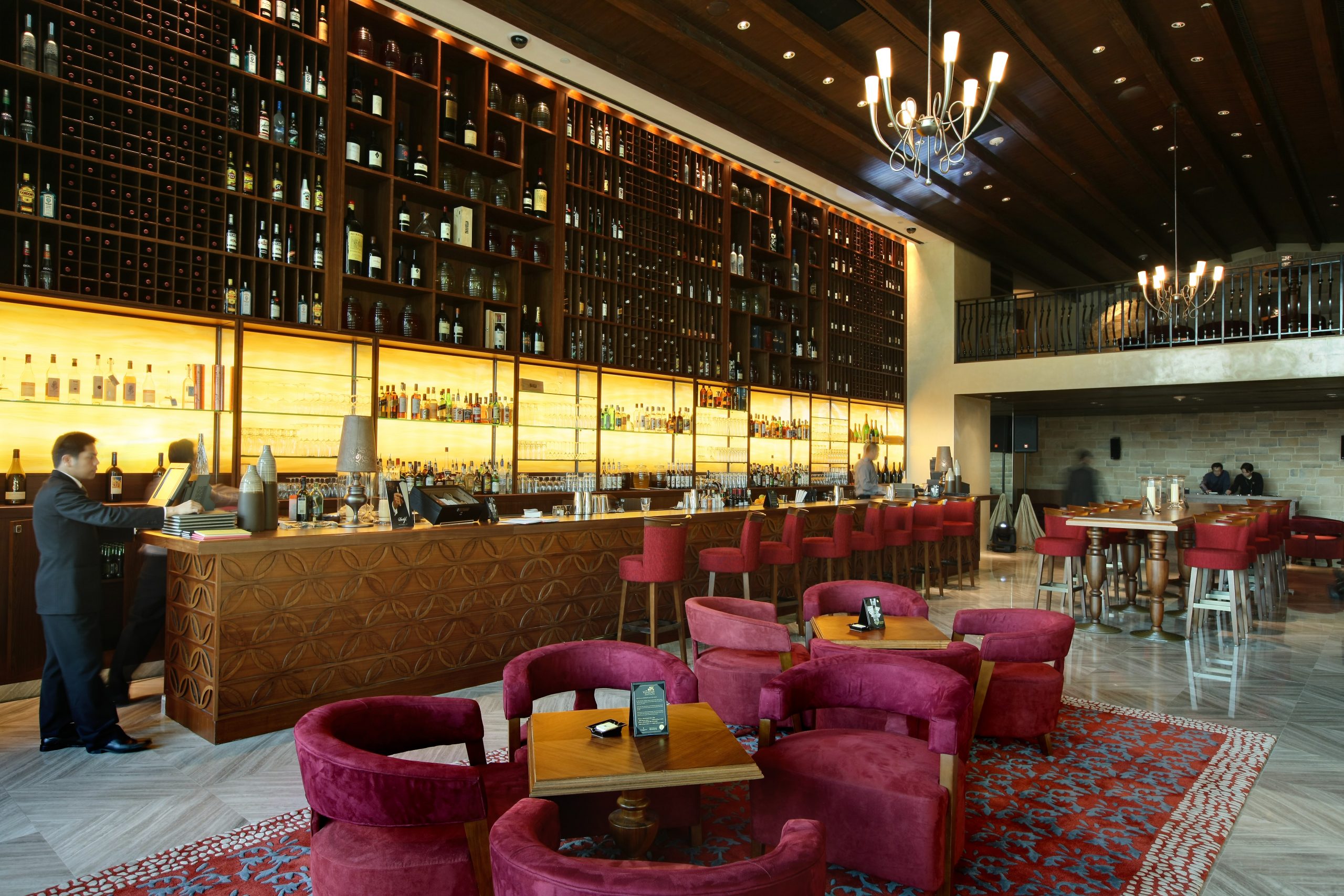 Head over to The Venetian Macao for a relaxed, low-key atmosphere at Spirito Lounge, inside Portofino Italian restaurant. The bar has teamed up with Macau Beer, one of Macao's only homegrown beer brands, to make sure the drinks are flowing while you catch World Cup matches on the big screen.  
In addition to the games, enjoy Mediterranean bar foods, including pizzas fresh off the oven, alongside limited-time World Cup cocktails made with Macau Beer, such as beer mojito and unorthodox Yakult beer. 
If you need a breather, simply step outside onto Spirito's terrace and appreciate the views overlooking the resort's gardens and pool area.
Since there will be no live-screening of the competition on 1, 7, 8, and 11-16 of December, make sure Spirito will be screening the specific matches you're hoping to watch.
6. China Rouge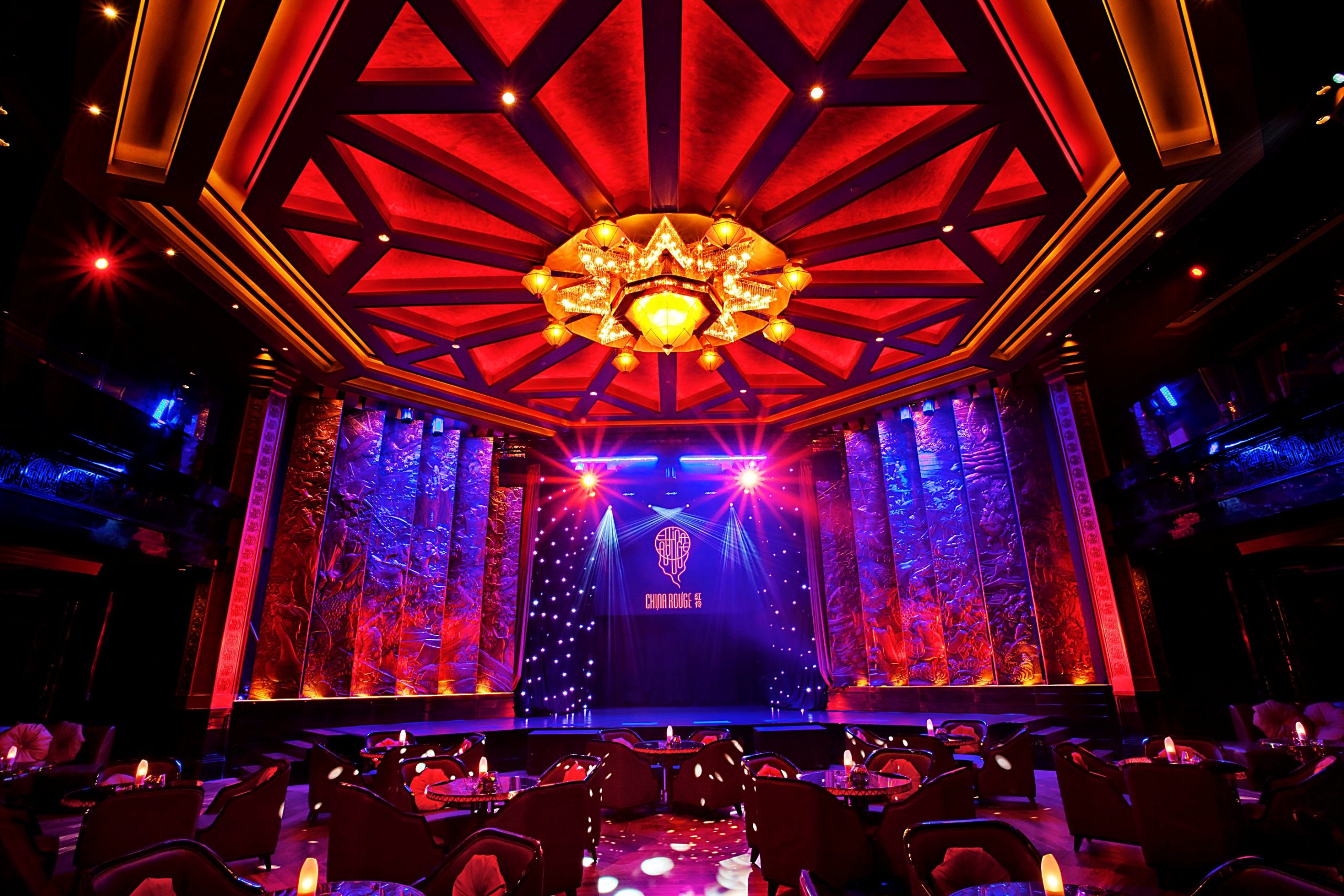 If you're looking for a sophisticated place to watch the games, reserve a table at China Rouge at Galaxy Macau. While it's far from your average sports bar, the elegant oasis of old-world Shanghai glitz and glamour has gotten into the World Cup spirit. China Rouge will be screening live matches on special high-res LED screens, offering Budweiser bucket deals and delicious snack-and-beer promotions. But there's more: football fans who guess the winning team will take home prizes.
Since not all World Cup matches will be screened at China Rouge, be sure to check the schedule in advance. 
7. Whisky Bar 
StarWorld Hotel's Whisky Bar has long drawn a following for its inviting terrace and dazzling city views.  
When it comes time to watch the World Cup, you can catch the kick-offs on the bar's high-res LED screens while enjoying a buy-6, get-2 offer on Budweiser beers. While you're there, join in on a few FIFA-themed games for a chance to win giveaways, such as dining vouchers. 
Whisky Bar won't be broadcasting all World Cup matches, so we'd recommend you check the list of live matches before planning a visit.