A guide to Chow Yun-fat and Tony Leung movie locations in Macao
A guide to Chow Yun-fat and Tony Leung movie locations in Macao

Link copied
Two of the nation's coolest actors have had some of their best cinematic moments in – you've guessed it – Macao.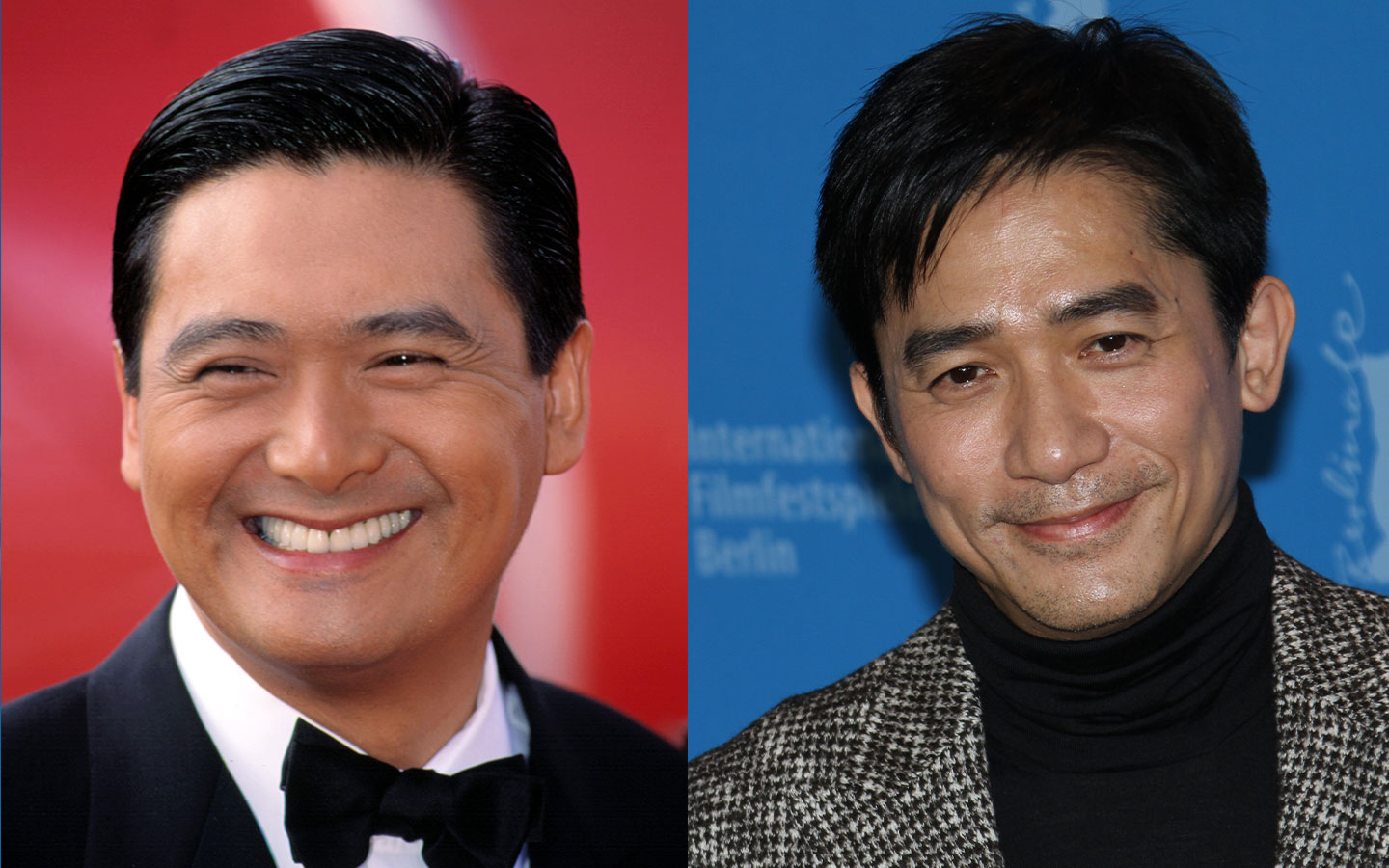 In the pantheon of Chinese actors, few approach the stature of Chow Yun-fat and Tony Leung. Their talents were respectively recognised at October's Busan International Film Festival, where Chow was declared Asian Filmmaker of the Year, and September's Venice Film Festival, where Leung became the first Chinese actor to be honoured with a prestigious Golden Lion for Lifetime Achievement. 
During their long careers, the two performers have filmed in a great number of locations but Macao has been a favourite. In fact, at an MGM event earlier this year, Chow remarked that he was "pretty much like a Macanese person," citing that he shot on location in Lou Lim Ioc Garden for his first film, as well as many other places such as the Iec Long firecracker factory and Rua do Cunha in the years that followed. Similarly, Leung remarked in an interview that Macao was "a world class entertainment hotspot" and that the city surprised him every time he visited because "it's different each time." 
To mark these two actors' recent awards and their connection with Macao, here's a look at some of their films that have used the city as a backdrop.
Chow Yun-fat
Flaming Brothers (1987) (江湖龍虎鬥)
Director: Joe Cheung 
Starring: Chow Yun-fat, Alan Tang, Pat Ha, Jenny Tseng
The Film: Written by Wong Kar Wai, who would go on to make a name for himself as the director of arthouse classics such as Chungking Express (1994) and The Grandmaster (2013), Flaming Brothers is a gangster film that capitalised on the success of John Woo's A Better Tomorrow (1986), which launched Chow into superstardom in Hong Kong. The film tells the story of two blood brothers played by Chow and Tang who achieve success in the Macao underworld. However, when Chow's character wishes to abandon his life of crime to settle down with his childhood sweetheart, he finds that his loyalty to his brother and the actions of a vengeful triad boss make it all but impossible. 
Locations: Although the film has scenes in Hong Kong and Thailand, it was mainly shot in Macao. One scene has Chow performing Cantonese opera and Cantopop at the entrance of the Mandarin's House. The final shootout was filmed at the Macau Jockey Club. 
All About Ah Long (1989) (阿朗的故事)
Director: Johnnie To
Starring: Chow Yun-fat, Sylvia Chang, Ng Man Tat
The Film: Directed by Johnnie To, one of Hong Kong's most prominent and versatile directors, this movie earned Chow his third Hong Kong Award for Best Actor and is a family melodrama. In the film, Chow plays a single father who has been raising his young son in Hong Kong for the past ten years, however his world is turned upside down when the boy's mother reappears, hoping to relocate the boy to America. 
Locations: The entire film was shot in Hong Kong, with the exception of the final part which has Chow joining a motorcycle race in Macao. The production team filmed this segment during the 35th Grand Prix in 1988 and were assisted by the organisers, who are featured in the end credits, along with the Macao Film Production Company. 
From Vegas to Macau (2014) (澳門風雲)
Director: Wong Jing
Starring: Chow Yun-fat, Nicholas Tse, Jing Tian
The Film: From Vegas to Macau belongs to the Chinese New Year film genre which is characterised by its lighthearted and humorous tone. The story pays tribute to Chow's iconic God of Gamblers (1989) film and follows a young conman who teams up with a skilled professional punter played by Chow as they try to bring down an illegal gambling syndicate. Upon its release in mainland China, the film did exceedingly well, so much so that it spawned two commercially successful sequels. 
Locations: A multitude of locations in Macao were used for this film, although the main one was the Venetian Macao where the film's gambling scenes were shot. A humorous segment in which Chow's character arranges to meet a past lover was also filmed inside the Lung Wah Tea House, which has appeared in other films including Looking for a Star (2009) and Return of the Cuckoo (2015).
One More Chance (2023) (別叫我 "賭神")
Director: Anthony Pun
Starring: Chow Yun-fat, Anita Yuen, Will Or
The Film: The Chinese title of this film literally translates into "Don't call me the God of Gamblers," a reference to Chow's wildly popular film franchise from the 1980s and 1990s. It can be considered a spiritual sequel to All About Ah Long (1989) in that it centres around a father and son relationship and has Chow sporting long hair. However, unlike that particular film, Chow plays a compulsive gambler who must learn to change his ways when he is forced to look after his autistic son. 
Locations: The vast majority of the locations in this film are Macao-based. For example, the exterior of the hair salon where Chow's character works is located in Rua de Sanches de Miranda, while the interior was filmed on a set. Other notable locations include Edifício Comercial Holland Jardim which appears mid-way through the film and the food stall across from Police Station No. 1 in Calçada do Gamboa. 
Tony Leung Chiu-Wai
The Longest Nite (1998) (暗花)
Director: Patrick Yau and Johnnie To
Starring: Tony Leung Chiu-wai, Sean Lau, Wong Tin-lam 
The Film: Set in Macao, The Longest Nite is a neo-noir film that follows a corrupt policeman, played by Tony Leung, who is tasked with the job of stopping the animosity of two gang bosses from boiling over. Complicating matters is a mysterious bald man who suddenly appears and hinders Leung's character from doing his job. 
Locations: The Longest Nite was entirely shot in Macao and its story of a brewing gang war references the triad violence that plagued the city during the late 1990s. The scene in which Leung and Lau's character first meet was shot inside Solmar Restaurant, one of the city's oldest dining establishments. San Ma Lo and Camões Square are also prominently featured in the film. 
In the Mood for Love (2000) (花樣年華)
Director: Wong Kar Wai
Starring: Tony Leung Chiu-wai, Maggie Cheung, Rebecca Pan
The Film: Wong Kar Wai's work often appears on "best movies of all time" lists and with good reason. The sumptuously shot film skillfully uses cinematic language to tell the unconventional relationship between a man and a woman who suspect their spouses are cheating on them. The movie forms part of a loosely connected love trilogy that begins with Days of Being Wild (1990) and concludes with 2046 (2004). 
Locations: Despite being set in 1960s Hong Kong, In the Mood for Love was largely filmed in Thailand and Macao, as Hong Kong had changed so significantly by that point that it was no longer possible to find many locations that resembled the period. In order to depict that era, Wong filmed some of the interior scenes in San Va Hotel on Rua da Felicidade. As the director noted in an interview, "What interested me was not the gambling or triad relations, but the remnants of Macau's colonial past." 
2046 (2004)
Director: Wong Kar Wai
Starring: Tony Leung Chui-wai, Gong Li, Zhang Ziyi
The Film: 2046 continues the story of In the Mood for Love by following Leung's character as he strikes up relationships with various women. There are also futuristic elements in the film, as audience members witness the science-fiction stories that Leung's character writes come to life.
Locations: Wong's sequel recycles some of the locations from the previous film including San Va Hotel. However, audience members with a sharp eye will notice some new locations, including the now-closed Long Kei Restaurant in Senado Square and Rua do Almirante Sergio where the walking scene between Leung and Zhang's characters were filmed. 
Shang Chi and the Legend of the Ten Rings (2021) (尚氣與十環傳奇)
Director: Destin Daniel Cretton
Language: English, Mandarin
Starring: Simu Liu, Tony Leung Chui-wai, Awkwafina
The Film: Shang Chi was an important project for Marvel Studios as it was the first time the film company showcased an Asian superhero on the big screen. The film was a box office success, with critics singing Leung's praises. For his part, Leung played an instrumental role in transforming the original, racist Fu Manchu character into the compellingly complex villain, Wenwu. 
Locations: The crew of this film had originally planned to shoot on location in Macao, however the Covid-19 pandemic hampered these plans. Consequently, the production had to digitally recreate Macao using scouting footage taken before the shutdowns, as well as Google Map data. The result is a fully digitalised Macao that has been meticulously designed down to the pedestrians and cars.