Hold your horses: What's next for the Macau Jockey Club
Hold your horses: What's next for the Macau Jockey Club

Link copied
Speculation over the future of the Macau Jockey Club is rife. Photographer Eduardo Leal went to the final day of racing season at an establishment that has seen better days.
The evening of 26 August 2023 may, or may not, go down in local history. If the doomsayers are right, the final race meeting of the beleaguered Macau Jockey Club was held that night. Optimists (and that includes the MJC itself) point out that a plan for the 2023 to 2024 season has been submitted to the authorities and that racing will resume this month.
Citing unnamed sources, TDM reported that the new season would start on 29 September. The date was also reported in the racing press. However, to date no information has been posted on the club's website.
Concern is understandable. Permission to import new mounts has been refused. Betting from overseas is no longer allowed. And the club is in the red to the tune of 2.1 billion patacas.
As one unnamed trainer told Asian Racing Report in August, "the signs are not good." 
The website's editor added: "If horses can't come in, then what trainers are saying is that racing would not survive anyway."
At issue is the Macau Jockey Club's failure to fulfil the terms of a 24-year extension to its lease, granted in 2018. These obliged the club to completely renovate its ageing buildings and construct hotels and additional leisure facilities. 
Reports speculate that the government is consequently planning to rescind the MJC's right to organise races in Macao. But pending any official comment, speculation remains exactly that.
Whatever happens, there is no doubt that a wistful, downcast air hung over the track on the night of 26 August. Photographer Eduardo Leal was there to capture the struggles of a club that, in its heyday, had more horses, and ran more races, than its far bigger counterpart in Hong Kong.
---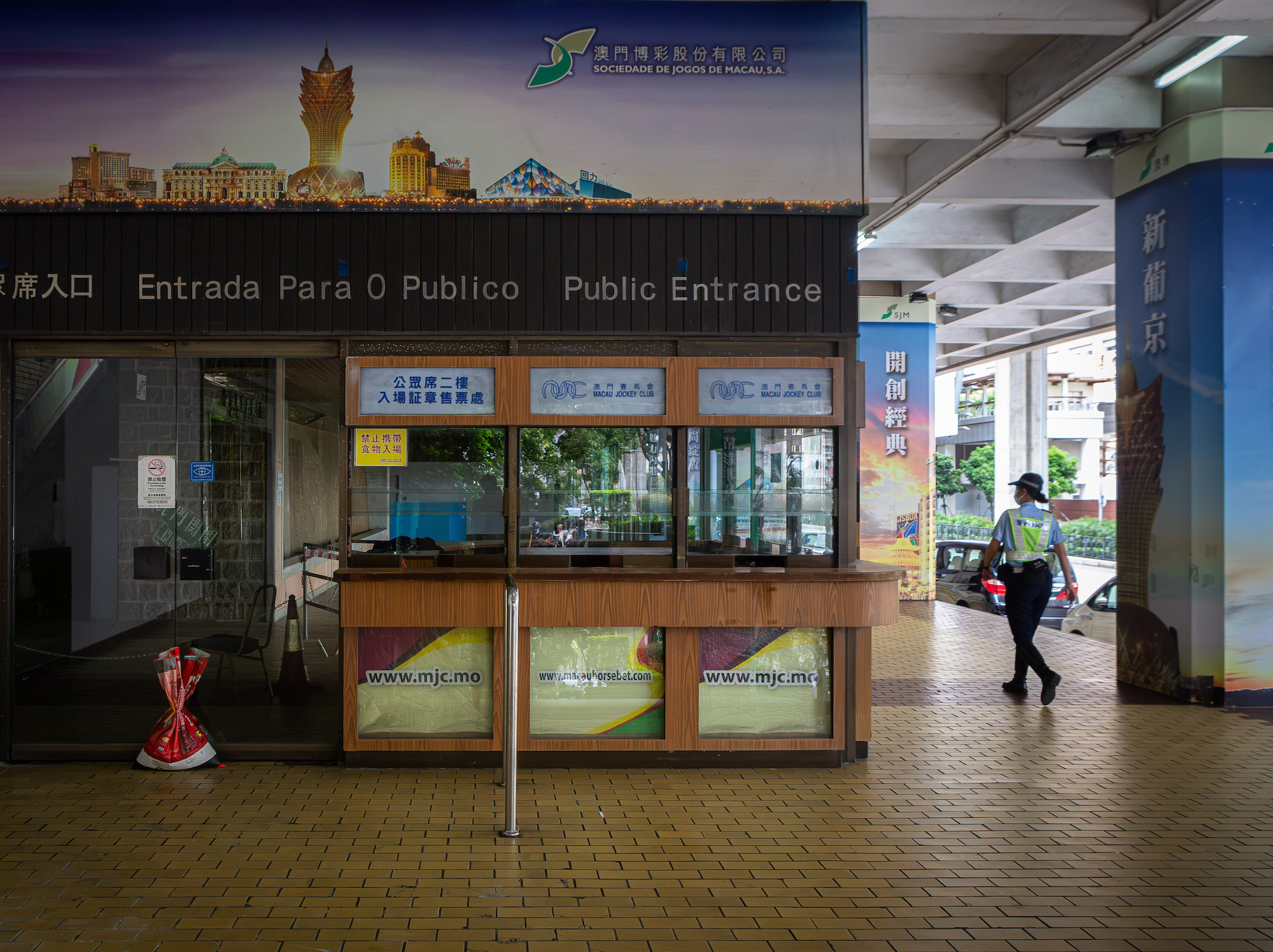 Deserted booths, and a notable lack of punters, at the MJC's public entrance seem to sum up the moribund state of racing in Macao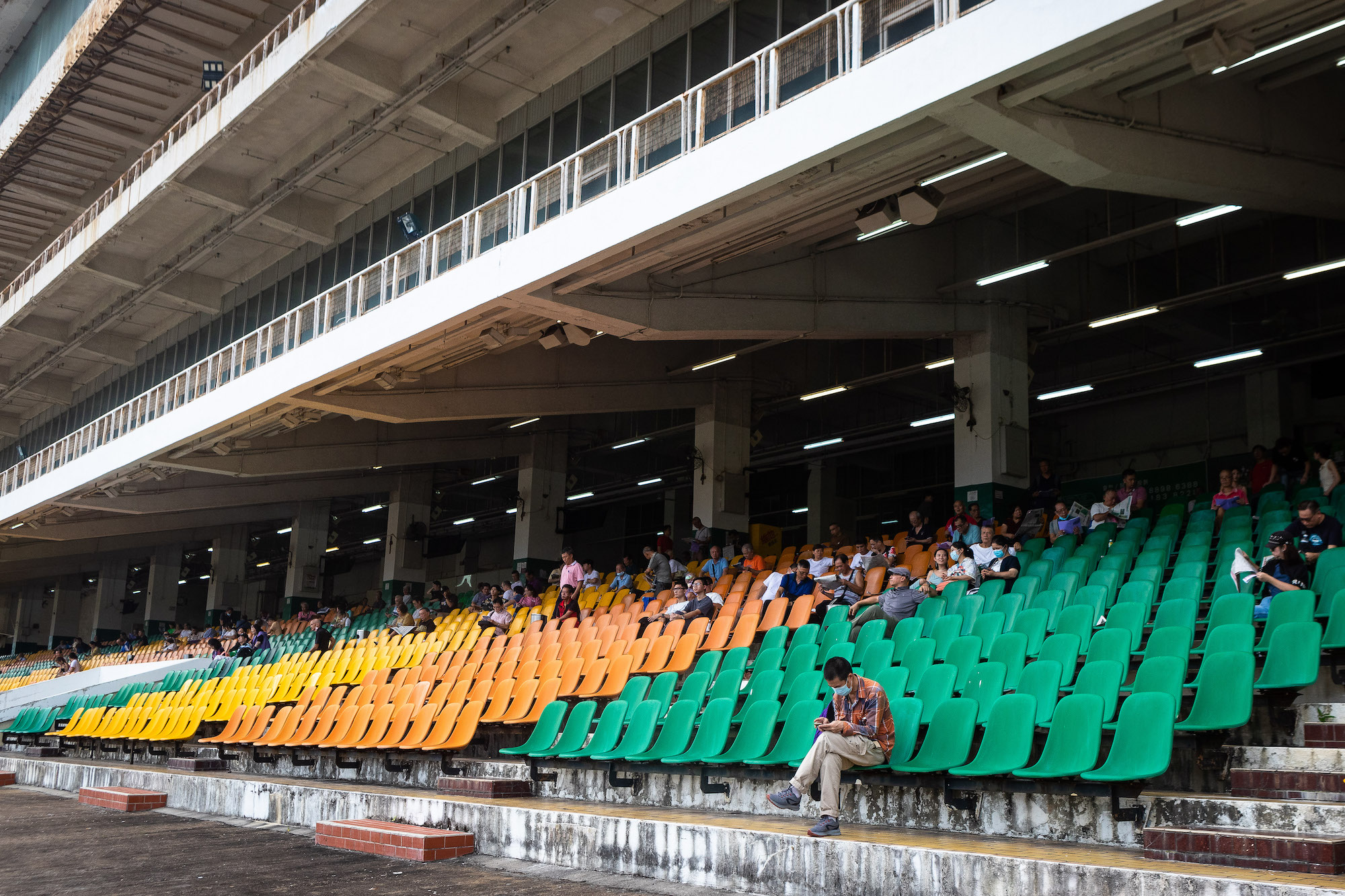 Empty terraces highlight the low attendance on the final night of the 2022 to 2023 racing season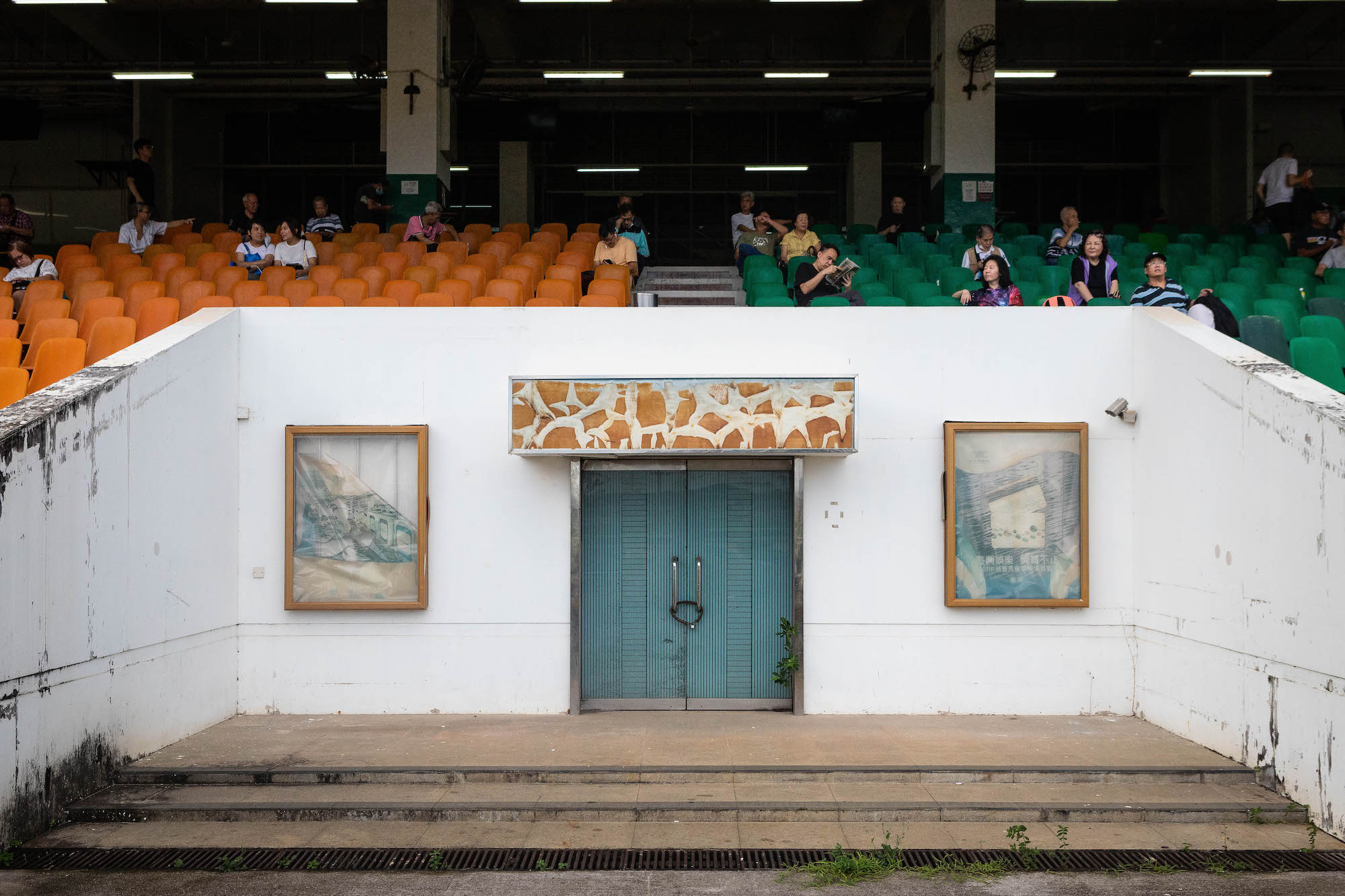 Weeds springing up between the paving cracks, and a general rundown air, tell a story of the MJC's decline from its heyday 20 years ago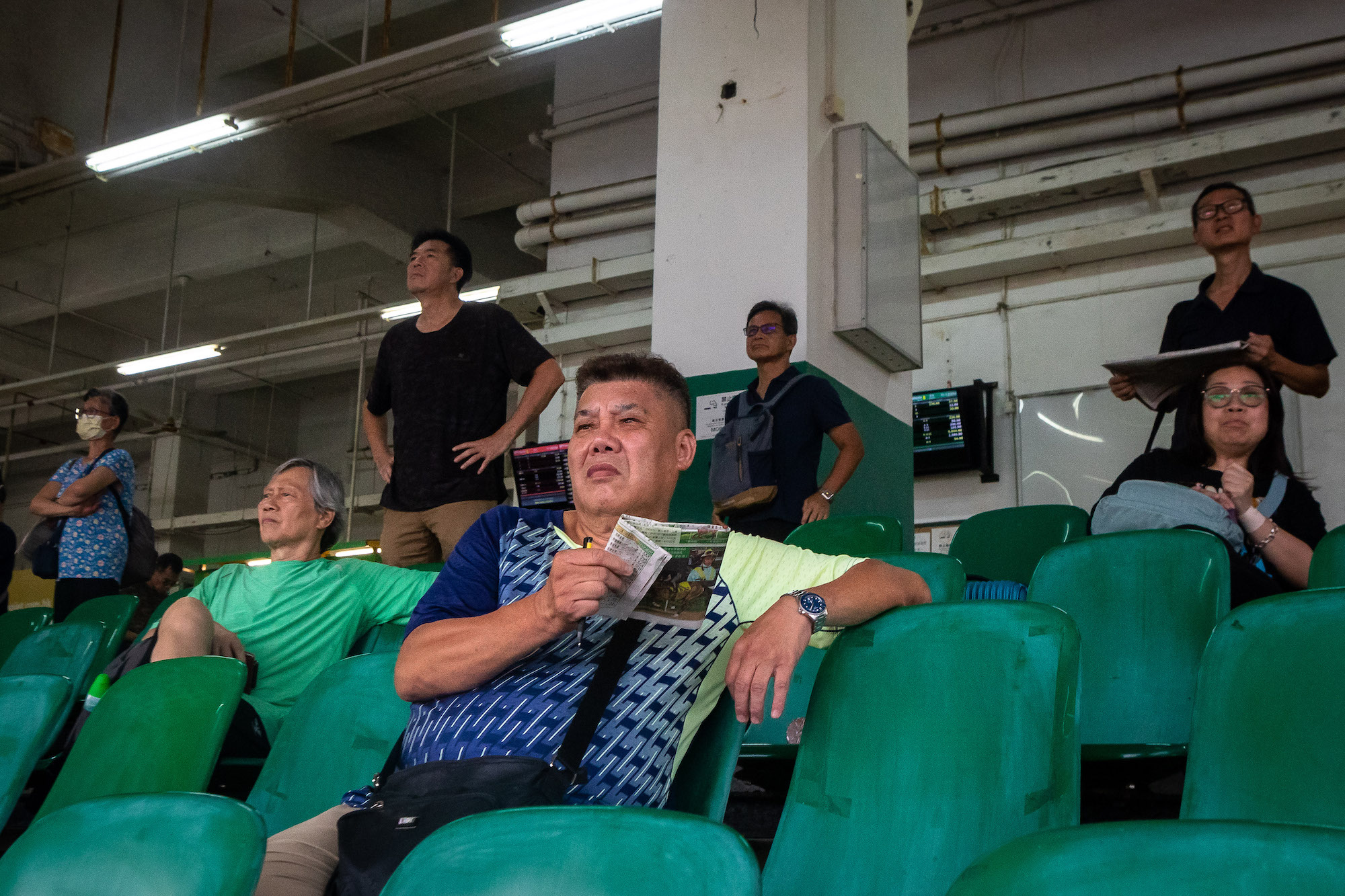 Backing the right horse? A punter scowls as he observes the action on the track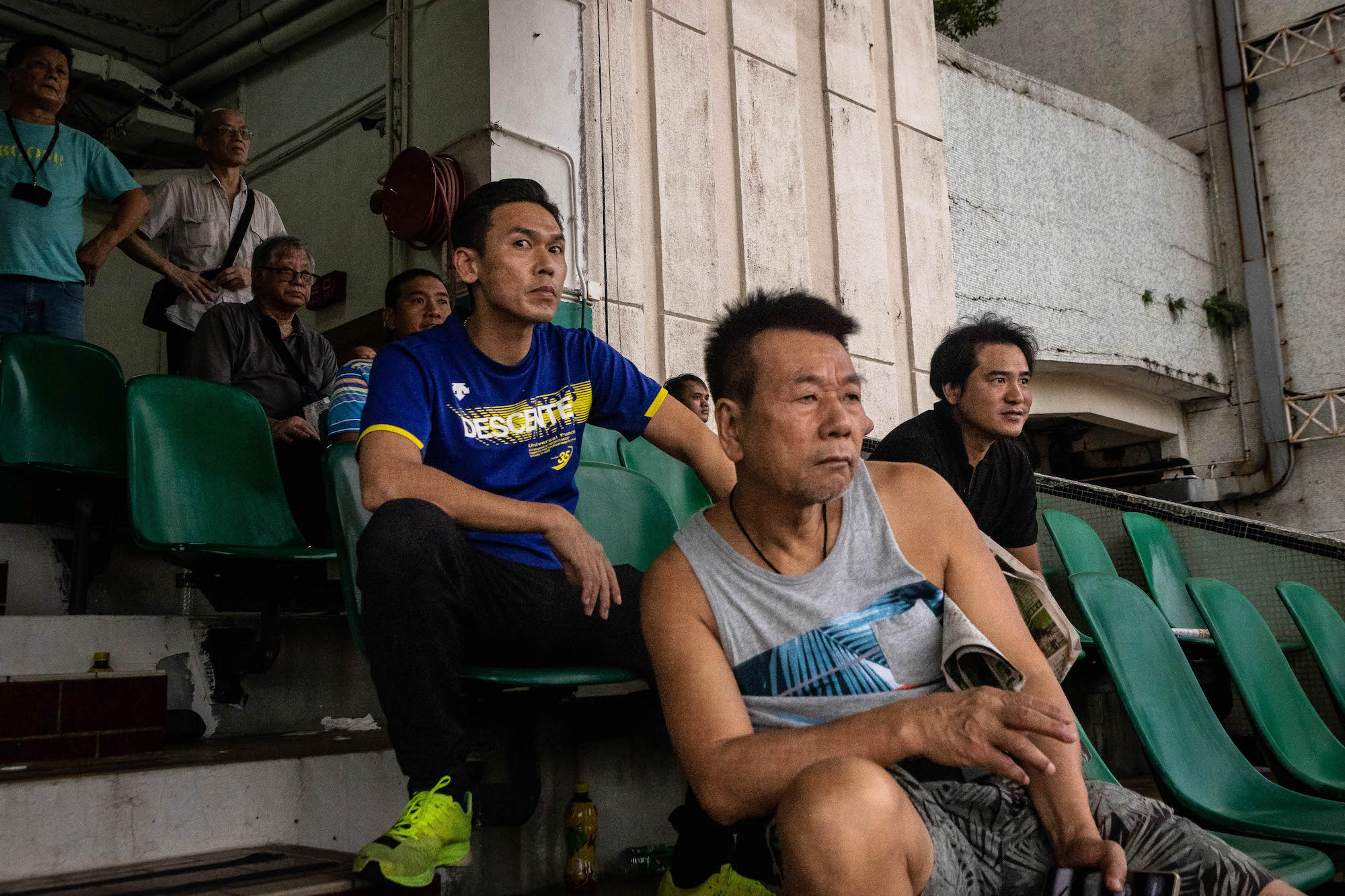 For one punter in the public stand, the photographer's lens holds more interest than the race itself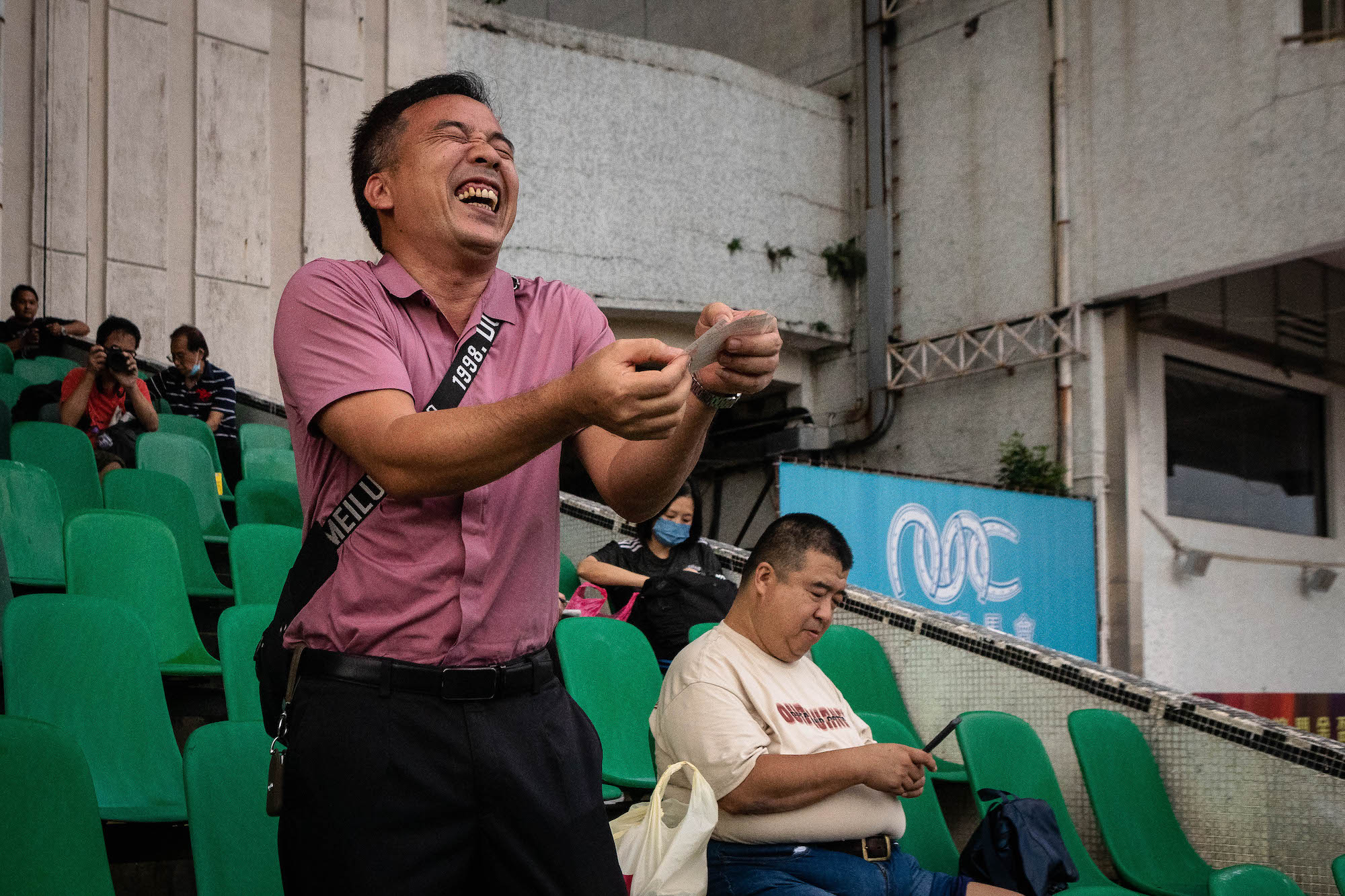 Picked a winner! A punter grins with delight as he holds up his betting slips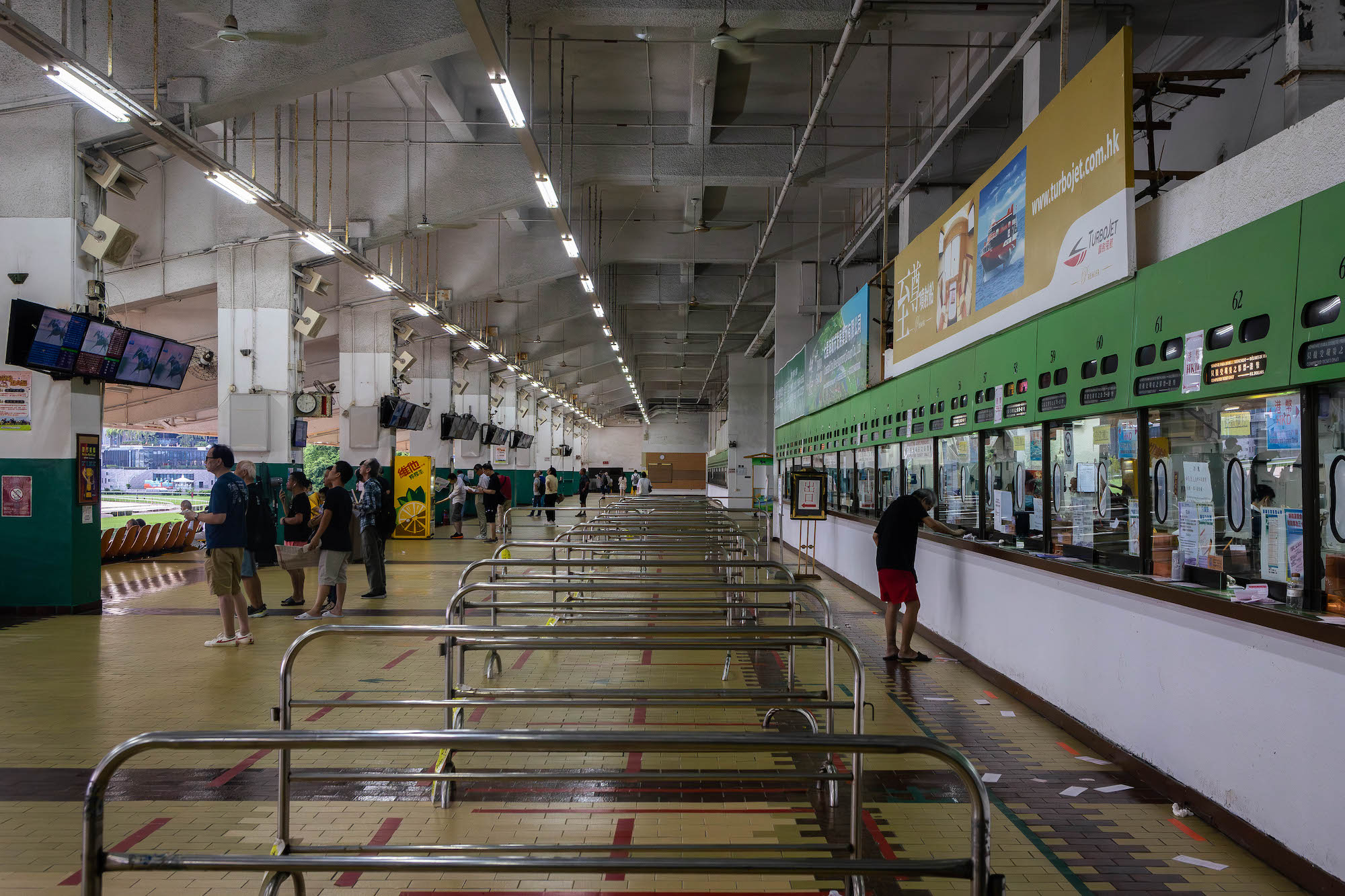 The largely empty betting concourse is a far cry from the days when the MJC ran more races each year than its more famous Hong Kong counterpart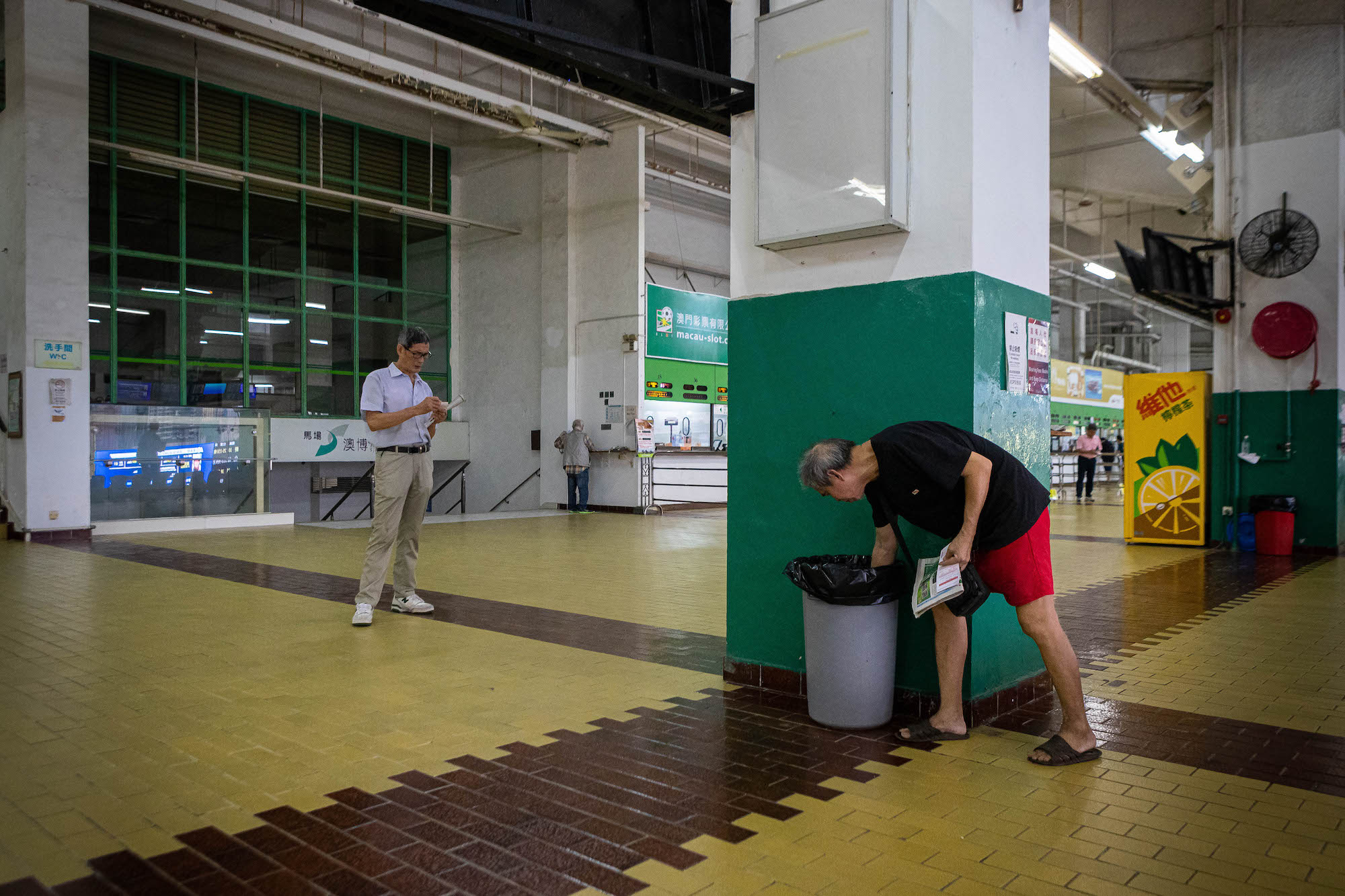 Did his horse come in? A punter rummages in a bin at the MJC, perhaps looking for an all-important betting slip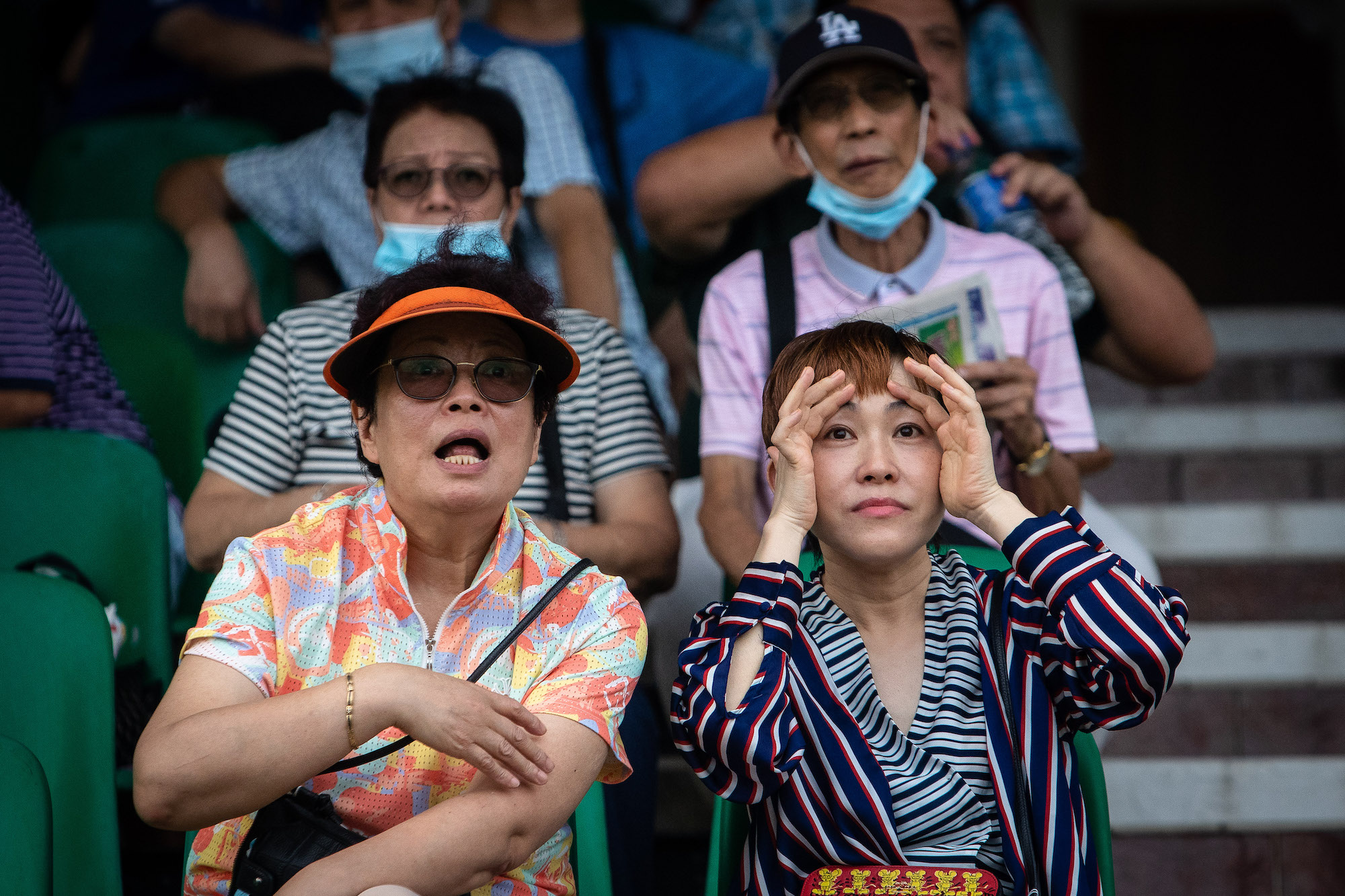 Edge of their seats. Two punters manage to shrug off the rundown atmosphere at the track and get excited by a race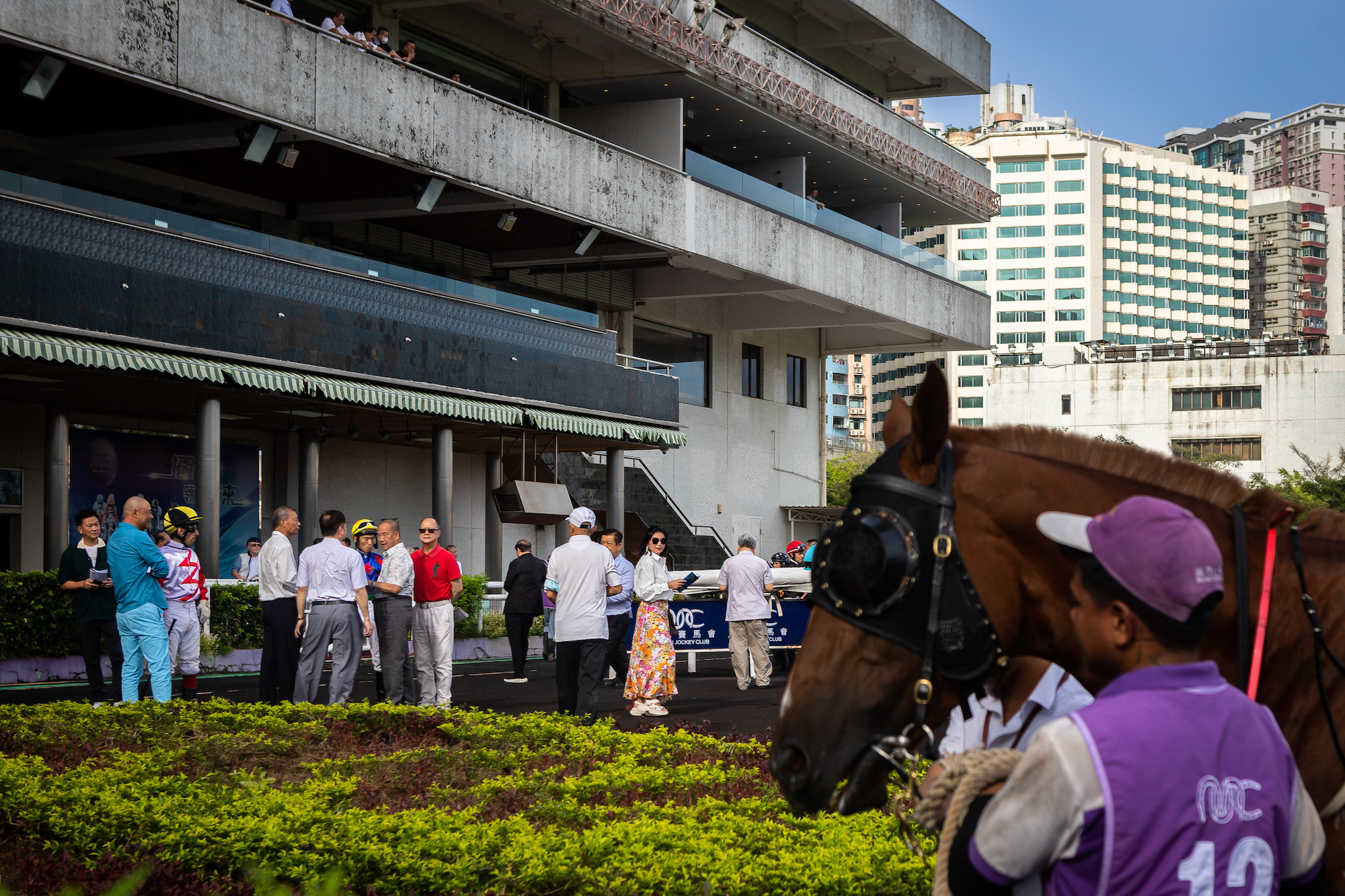 Owners, trainers and jockeys pictured before a race on the final night of the 2022 to 2023 season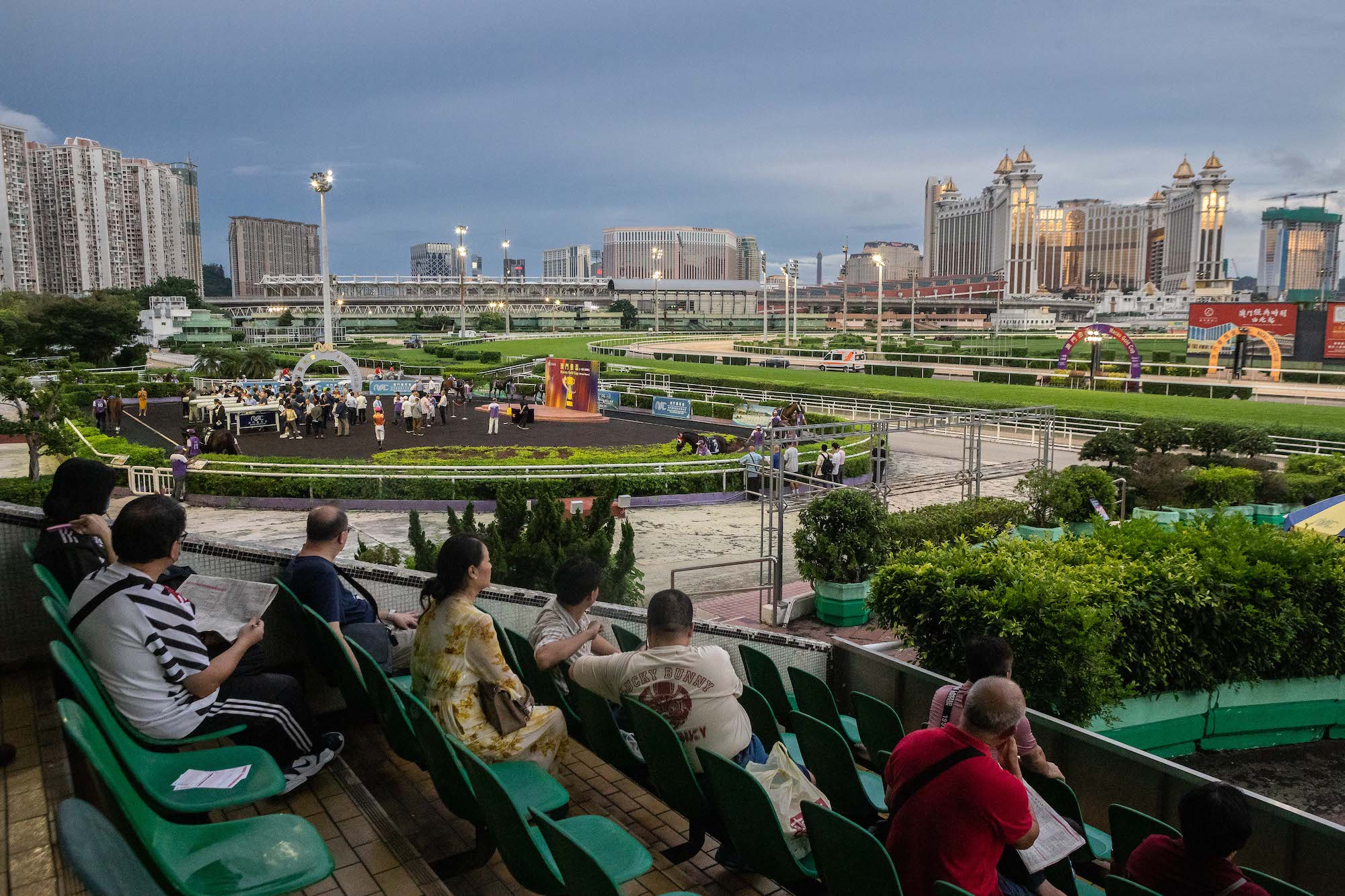 The gleaming edifice of the Galaxy resort, right, looms over the MJC as horses parade before a race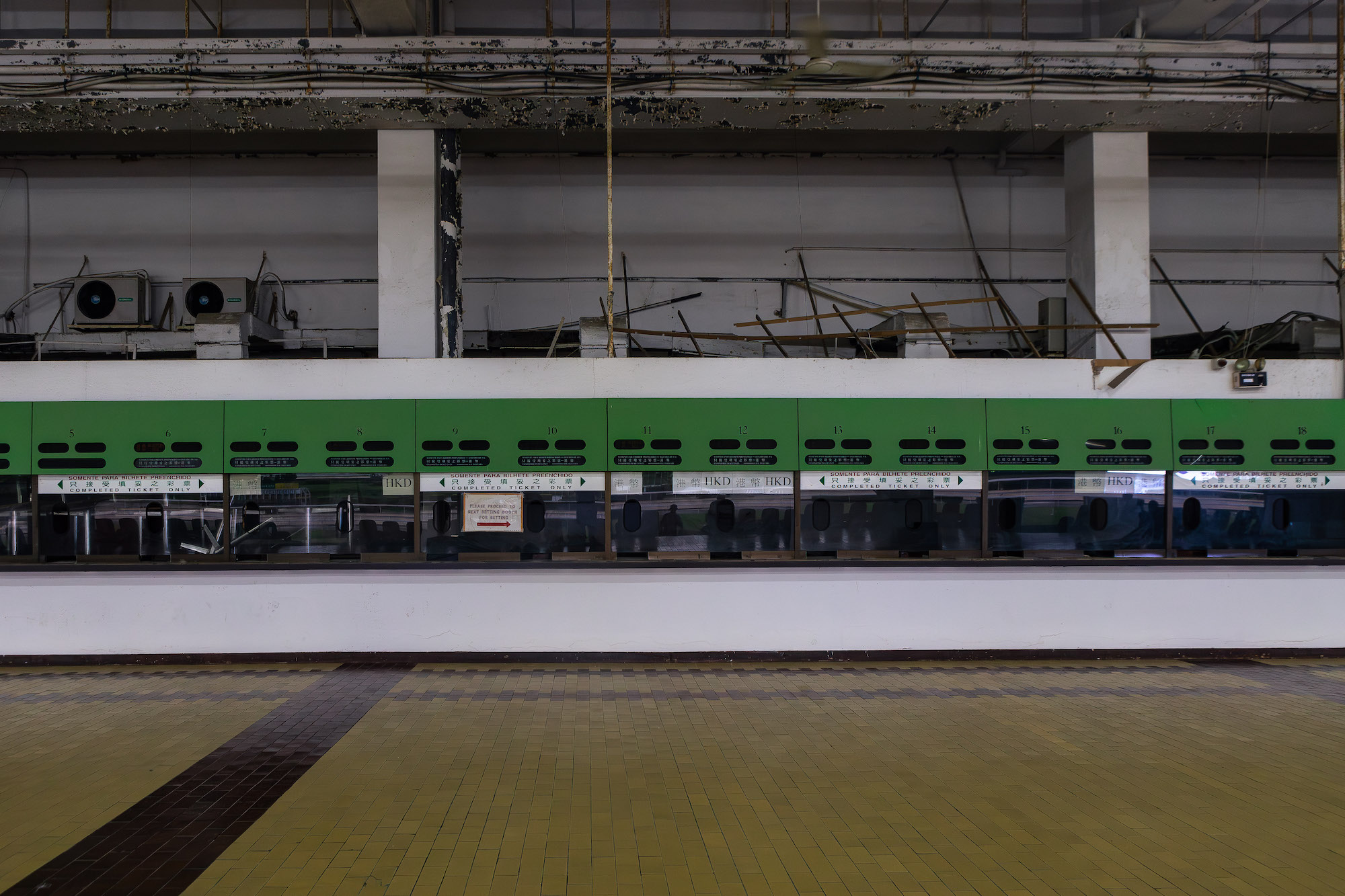 The betting concourse closes at the conclusion of the final race meeting of the 2022 to 2023 season