'I didn't choose fado. Fado chose me.' Six questions for fado singer Gisela João
'I didn't choose fado. Fado chose me.' Six questions for fado singer Gisela João

Link copied
Part of a new generation of exponents of Portugal's iconic musical genre, João is one of the most acclaimed fadistas today and performs in Macao tonight.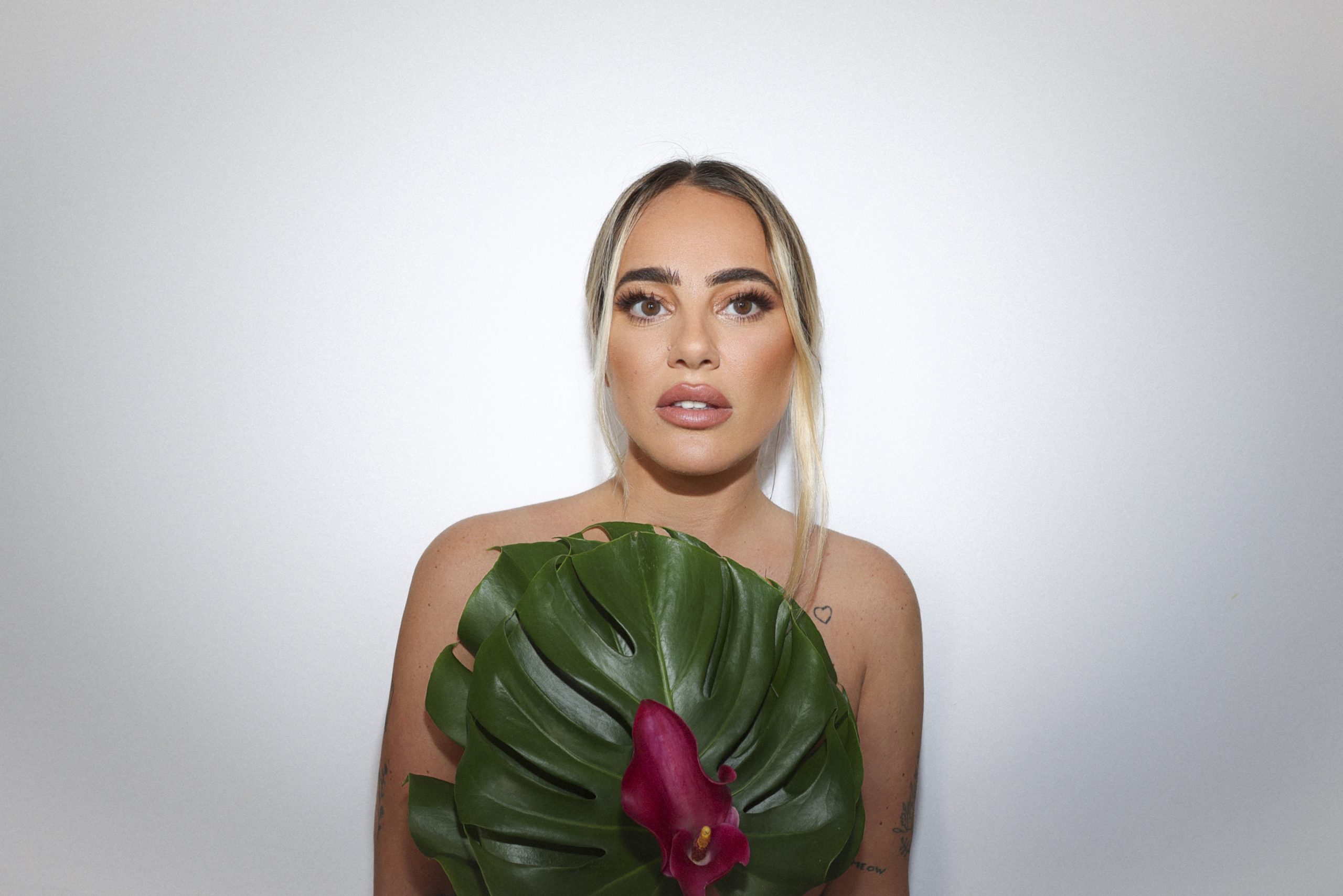 Fado singer Gisela João is set to perform one of the closing concerts of the Macao International Music Festival at the small auditorium of the Macao Cultural Centre on Saturday.  At the concert, her first performance in Macao since coming to the music world's attention in 2012, João will be presenting a repertoire of songs from her latest album AuRora.
The 39-year-old singer-songwriter is hailed one of the most talented fadistas in Portugal's contemporary musical landscape, alongside fellow artists like Ana Moura and Cuca Roseta. João has amassed several awards, including the Globo de Ouro for Best National Interpreter in 2014, and performed on stages all around the globe. 
Award-winning Portuguese writer and commentator Miguel Esteves Cardoso has compared the fadista to the late, great Amália Rodrigues and went on to affirm that "Gisela João is the great fado singer of the 21st century."
[See more: Henrique de Senna Fernandes exhibition honours the 'guardian of Macao's heritage']
An intrinsic part of Portuguese culture, fado gained global attention through the work of the great Amália Rodrigues (otherwise known as Queen of Fado) in the 1950s before it was added to UNESCO's Representative List of the Intangible Cultural Heritage of Humanity in 2011. The genre has its roots in the Lisbon neighbourhood of Alfama and is known for its plaintive melodies and emotive lyrics. Fado songs are traditionally accompanied by the Portuguese guitarra, a kind of cittern that is unique to the country.
João, born in the northern Portuguese town of Barcelos, sat down with Macao News on Friday to talk about Macao, fado and performing in sneakers.
How does this feel to perform fado in Macao, given its historic connection to Portugal?
It's always an honour to go somewhere and sing the music that represents the Portuguese soul. But Macao is a special place. I learned about Macao in school and I was one of many kids watching the handover from Portuguese to Chinese administration live on TV. 
The very first time I travelled outside of Portugal was to come to Macao back in 2007. I stayed here for a month, singing at a French restaurant that had organised a Portuguese-themed event called Avril du Portugal.
I remember stumbling upon a little Portuguese tasca [traditional eatery] then and spotting my hometown's symbol, the Barcelos cockerel. I immediately stopped to take a picture and a Chinese-looking gentleman started talking to me in perfect Portuguese. Travelling halfway across the world to find a different culture with aspects of my own amazed me.
In 2007 I wasn't the woman I am today. I was a small town girl travelling abroad for the first time. Returning to Macao feels like a full-circle moment. 
I haven't performed in Asia since that month-long stint in 2007, but that short stint was enough to give me a soft spot for Macao and the East.
Would you like to perform in Asia more often?
That would be a dream for me! To perform in Indonesia, Japan, mainland China. Asia is such a vibrant melting pot of cultures, languages, and aromas. 
It's a fascinating thing that the way music is made in Asia is different from the way music is made in the West – the notes, semitones and quarter tones are different. You're sitting in a room where you don't know the language, but the music you're listening to makes you feel alive. To me, that's what music really is about.
Most of us live on auto-pilot nowadays. What I do, musically and artistically, is to bring people into the present moment – to stop, listen to the music and hopefully listen to themselves while at it. It's not about me, neither is it about my music, it's about being in that moment. In fact, this is what I hope for not only as a musician but as a member of an audience. 
[See more: Portuguese rapper Carlão will headline the Lusofonia Festival this weekend]
You're known for rekindling fado and earning it fans across different demographics. How have you gone about that?
I do own that, I'd be lying if I said I didn't. I remember when I moved to Lisbon in 2010 to sing fado, all my fellow fadistas were wearing long back dresses, embodying a perhaps overly solemn style that was very characteristic to the genre. I showed up in my short dresses, with  my tattoos, and performed in sneakers. Perhaps that has made me relatable.
I don't like this idea of artists seen as special beings meant to be idolised, that's way too comfortable for the artist. I like to prove the complete opposite: I am human, I too fail and make mistakes. That's the type of connection I want to create with people.
I remember being 10 years old and being mocked at school because I liked fado. And the funny thing is, I don't remember feeling upset about being mocked, but confused. How could they not feel drawn to fado like I was? Fado tells the stories of common lives, everybody's stories – stories of heartbreak, love, fear, hope. 
Sometimes things are right before our eyes and we don't see them. In a way, I feel like I've found a way to make certain people, including people my age, see fado for the incredibly profound, beautiful music it is. Fado had always been there, but some people wouldn't see it until someone who looked just like them sang it. 
It sounds a bit like a cliché, but I feel like I didn't choose fado. Fado chose me. And now I choose to look at life like the living poem of a fado song.
What is your expectation for your concert in Macao?
I never have expectations. I think a big part of what happens during a show is created by the audience. Artists will answer to the energy that the audience generates. We go up on stage and we feel our audience and what unfolds during the concert is greatly influenced by that feeling. I've cried on stage before just for sharing the beauty of a moment with an audience.  
But I will promise this: to sing like it's the last time I sing. I always do.
[See more: Ari Calangi makes his return to the stage]
What is it about fado that makes it transcend language barriers and resonate with audiences everywhere?
We're all human. We may be fighting each other, but in our essence we're all the same and we feel the same emotions. 
Every time I go up on stage, I aim to bring all of the people in the show together, as if I were embracing them all. It's quite the experience for me and it absolutely transcends language. 
Also, I always talk about the lyrics during my concerts, and not just when performing for non-Portuguese audiences. I talk about the poem in a fado song because poems are simultaneously simple and complex. 
Being simple is incredibly difficult. Most songs are about love and most people will think of a boy-girl, boy-boy or girl-girl amorous relationship when they think of love. It's not just that, love is so much more than that. It can be about the love you feel for your friend, your garden, your pet, yourself. I am always seeking love and I do spread a lot of love when I sing. I think that's why when I sing, I am transported to a place that is so good to be in. 
What are you most looking forward to doing or seeing in Macao?
Eating! I love Chinese food. Plus walking the streets of Macao, visiting thrift shops, and maybe scooping up folk art.