GalaxyArt unveils work by muralists and graffiti artists from Macao and Hong Kong
GalaxyArt unveils work by muralists and graffiti artists from Macao and Hong Kong

Link copied
Five artists have spent six weeks in residence at Galaxy Macau, creating a series of large format works under the rubric of 'Summer love'.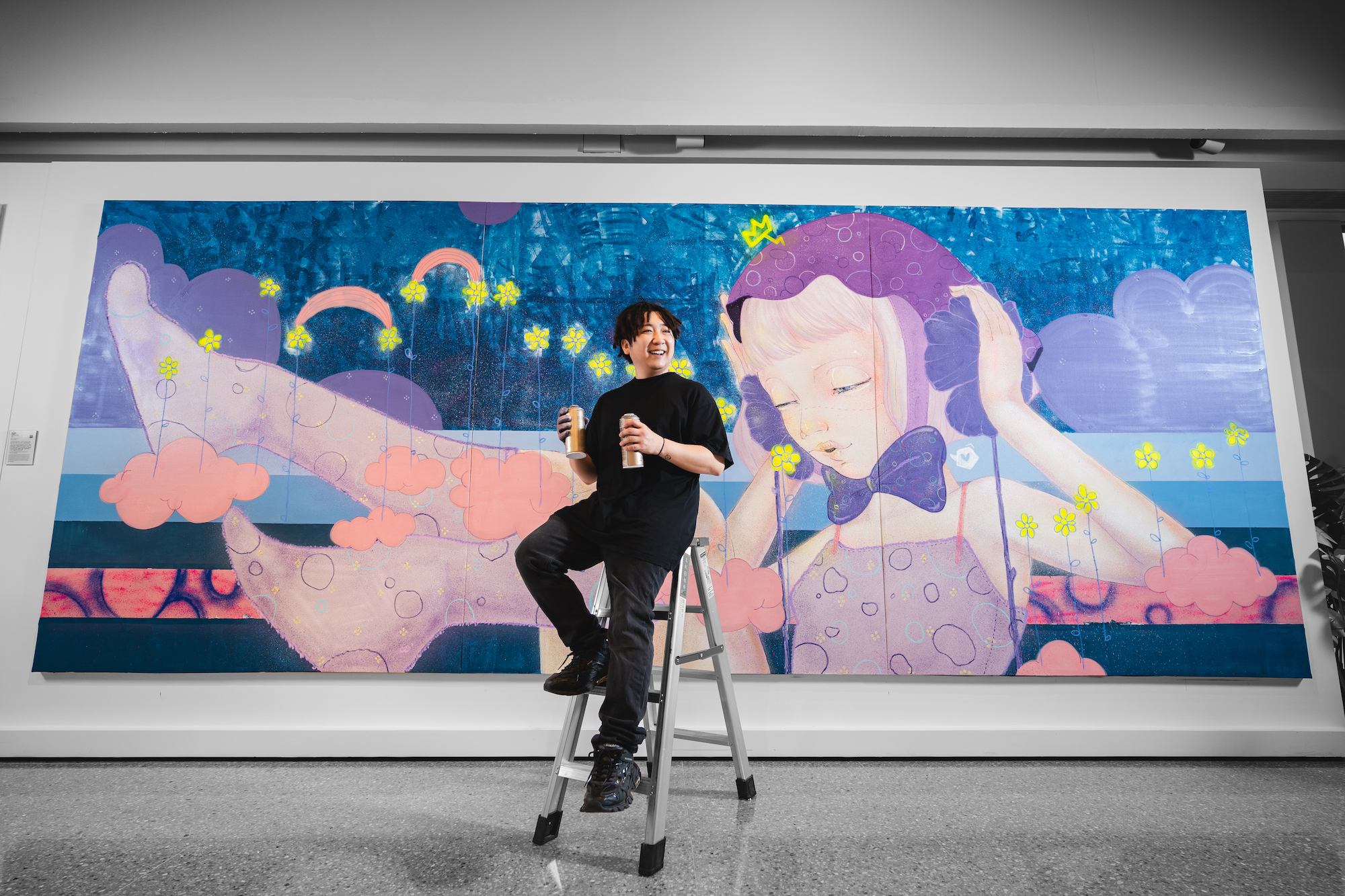 "Summer Love", an exhibition of murals and other pieces by artists from Macao and Hong Kong, has opened at GalaxyArt, the dedicated art space at Galaxy Macau.
Macao graffiti artists MCZ and PIBG, and Hong Kong artists Bao Ho, Kristopher Ho, and Samantha Cheung, spent six weeks at the resort as part of its artists-in-residence program, creating the work on site. 
Besides individual pieces, they also collaborated on a 50-metre mural. The large format piece, which features 10-metre sections created by each artist, expresses "the deep cultural ties between Macao and Hong Kong", according to a statement from Galaxy.
[See more: The Fringe Festival is issuing an open call to artists, performers and producers]
At the "Summer Love" exhibition opening, Galaxy's chief operating officer Kevin Kelley hailed the exhibition as "a remarkable showcase of the infinite possibilities of inspiration and creativity" and said that the resort would "continue to offer a variety of cultural, artistic, and performing arts activities".
The nonprofit GalaxyArt space opened in 2021 with a mission to promote the arts "with a particular focus on young people".
Admission to the exhibition is free.