From our archives: The gaming king who amassed a fortune but lost his ear in Macao
From our archives: The gaming king who amassed a fortune but lost his ear in Macao

Link copied
From boiled peanut vendor to casino mogul, Fu Tak-Iam rose from nothing to become one of Macao's most important people. Today, however, little remains of his legacy.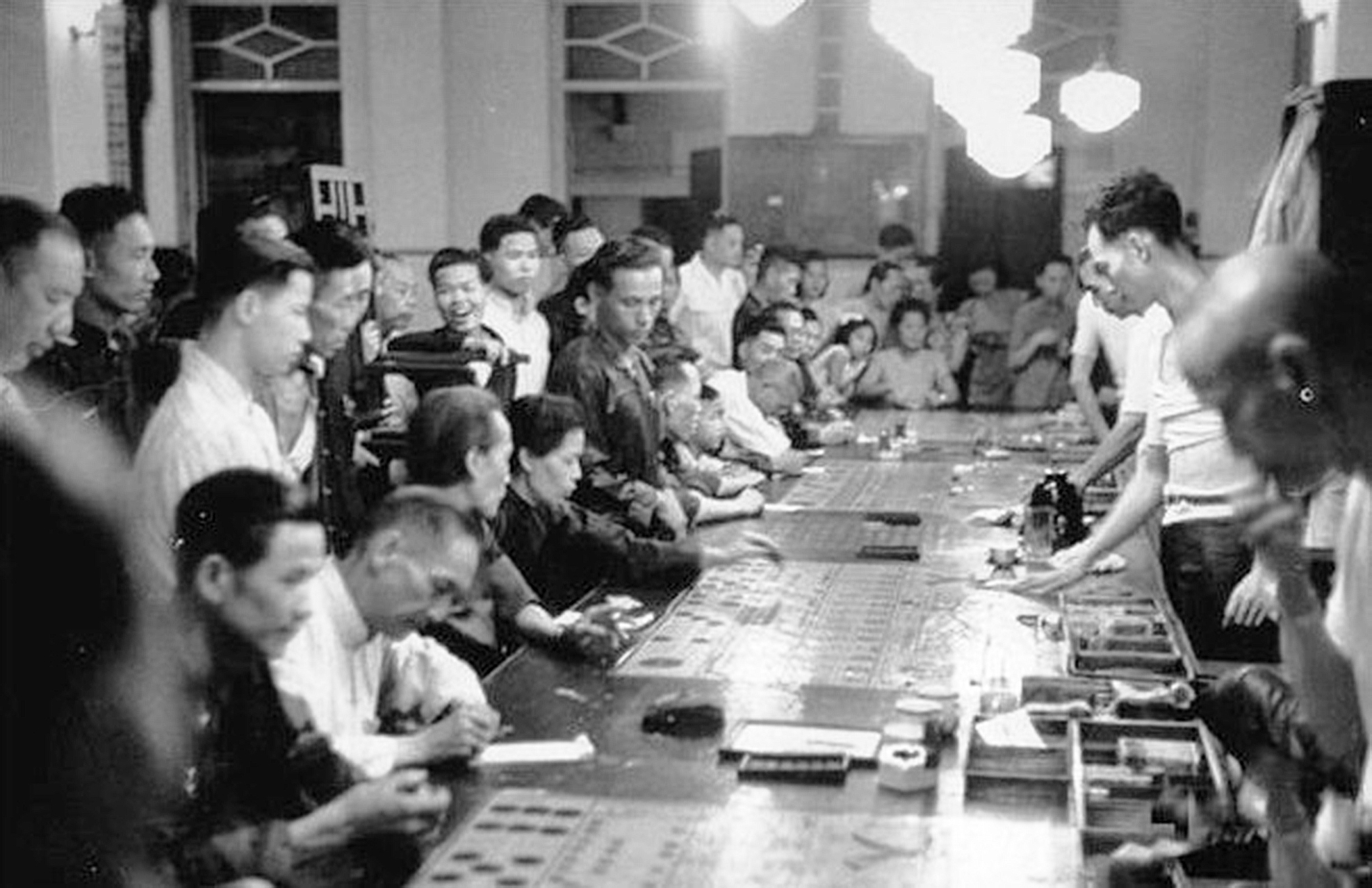 Fu Tak-Iam lived a true rags-to-riches tale. He was born into a poor farming family in Guangdong province and went to Hong Kong in search of a better life. In 1937, along with a business partner, he obtained the gaming concession in Macao, which made him one of the richest men in South China and enabled him to build a business empire.
Over time, he would become an important figure in Macao's history: gaming king, business leader and philanthropist to thousands of refugees during World War Two. He was also a central part of an infamous moment in the city's past, a kidnapping in 1945 that saw him lose part of his right ear during the dramatic negotiations for his release. 
After his family lost the gaming concession in 1961 to a consortium led by the late Stanley Ho, they moved to Hong Kong where they went into the hotel and real estate businesses. 
Now nothing remains of Fu in Macao except for two tablets dedicated to his parents that he had engraved in their memory, standing in the garden of the spacious home where he once lived, close to the old Bela Vista Hotel.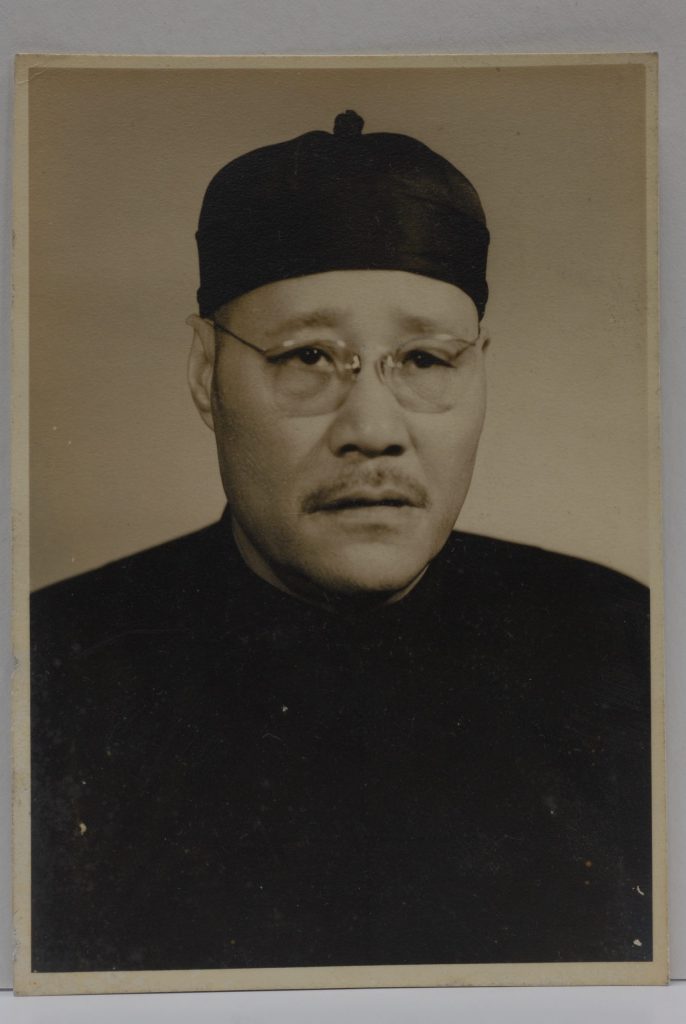 The steep road out of poverty
Fu was born in 1894 in a village in Nanhai county, Foshan city, in Guangdong province. The family was very poor and as a young man he cut grass on the hills around his village to earn a few cents. His first business venture saw him boiling peanuts in salted water and taking them to the neighbouring city of Guangzhou to sell.
From an early age, he enjoyed gambling. When a drought aggravated the poverty of his family, he and his father went to Hong Kong in search of a better life. There he did whatever work he could find including working as an apprentice in a ship machinery yard. In his spare time, he walked around the streets and gambled when he had the opportunity.
One day he got into a fight and was arrested by the police. He was sentenced to 10 months in prison. When he was released, he decided to try his luck away from Hong Kong; he went into business in Guangdong and the neighbouring province of Guangxi.
There he got into the business of money-lending, giving cash to customers in exchange for their goods. He prospered in trading in Guangdong and Guangxi and met many officials and wealthy people. By 1927, he had earned enough to build a large garden in his home village in honour of his ancestors.
The allure of gaming
 He returned to Hong Kong with the money he had made and looked for greater opportunities. With his interest in games of fortune, he was intrigued by the gaming concession in Macao. 
In 1930, he made a bid but was defeated by Hou Heng, a consortium of powerful Hong Kong and Macao businessmen that included Huo Zhi-ting, a wealthy businessman with gambling interests in Guangdong and large savings in the foreign banks of Hong Kong. Fu became a friend of Huo and in 1935 the two set up gaming companies in Guangzhou and Shenzhen. In the latter city, he opened a casino in Baoan county. Because of its location between Hong Kong and Guangzhou, the casino attracted many gamblers, badly affecting the business in Macao.
At the end of 1936 came another opportunity to win the Macao gambling contract, when the franchise held by Hou Heng was due to expire. At the same time, Japan was preparing its all-out invasion of China. It was a good moment for Fu to move his business operations away from Guangdong to Macao.
This time, he prepared his bid with great care. He chose as his partner Kou Ho-ning, one of the richest and most powerful people in Macao.
Fu and Kuo set up a company named Tai Heng, which made a bid of MOP 1.8 million and promised to employ 700-800 people. After the government selected the company in January 1937, Tai Heng bought the President Hotel, renamed it the Hotel Central and put its casinos on the fifth and sixth floors. It was the flagship of the company, offering a nightclub, coffee shops, restaurants and other entertainments as well as the casinos.
Kou only put capital into Tai Heng; he left the gaming operations in the capable hands of his partner, the redoubtable Fu.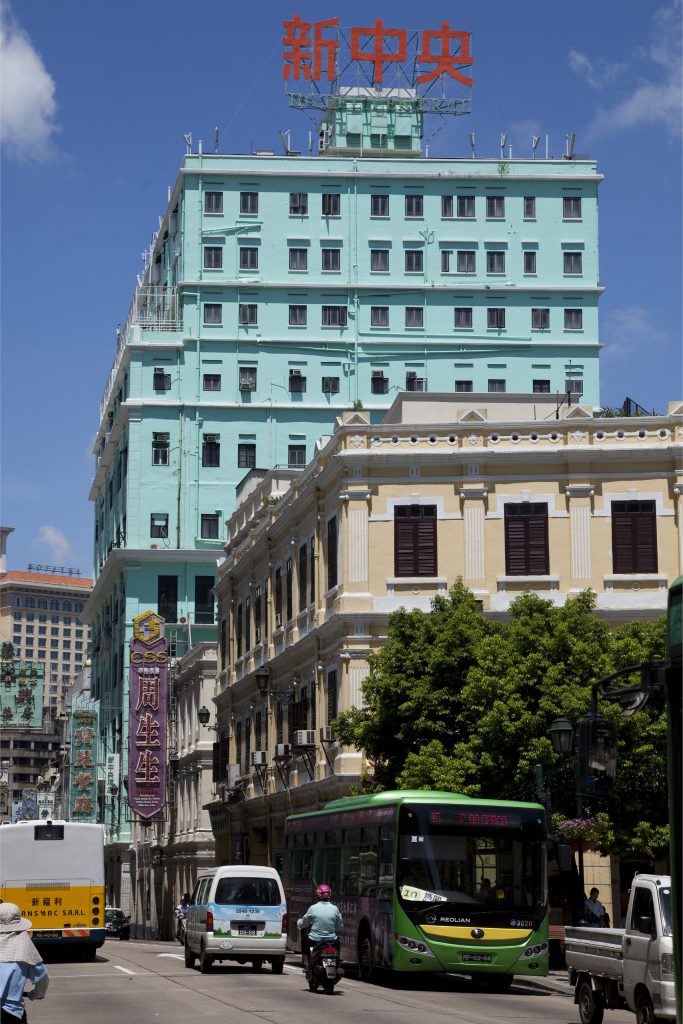 The right time and the right place
Fu's timing was perfect. Six months later, the Japanese army attacked the Marco Polo Bridge in Beijing and later occupied Guangdong province; he had left just in time. The war drove many wealthy people, both Chinese and foreigners, to take refuge in Macao, where they became clients of his hotels, restaurants and casinos.
Fu branched out into shipping and warehousing; he owned Port 16 and the shipping company that brought visitors from Hong Kong. He also purchased a large house close to the Governor's in the most desirable area of Macao.
Business became even better after the Japanese occupation of Hong Kong with flocks of  wealthy people moving to Macao – the only neutral place in the Far East. The war also provoked a flood of refugees from Hong Kong and Guangdong. The population of Macao tripled from its pre-war level to 450,000.
Thousands lived on the streets or in makeshift camps set up by the government, the churches and other charitable organisations. Like many other rich people, Fu donated money to buy food and daily necessities for the refugees. Fu was also active as a contributor to Tong Sin Tong – the biggest Chinese charity in Macao – the Kiang Wu hospital and the Red Cross.
Abducted and ransomed for millions
On 10 February 1945 Fu was resting in the Kun Ian temple in Macao, when armed men broke in and kidnapped him. Because it was a Buddhist temple open to the general public, he was less well-protected than usual. The kidnappers demanded a ransom of MOP 9 million – an indication of Fu's wealth. The family called in Ho Yin – the most influential Chinese man in Macao – as a mediator. He succeeded in negotiating the ransom amount down to MOP 500,000. 
But one of Fu's children tipped off the police and they went to the site where the handover was to take place. Enraged, the kidnappers called off the handover, cut off a piece of Fu's right ear and returned to their original demand. 
This time, another mediator was called in – Deng Wing-cheung, one of the most famous Cantonese opera stars, better known by his stage name San Ma Jai. He was able to negotiate the figure back down to MOP 500,000 and arrange Fu's release. 
Back to business as usual
Such trauma would have knocked out most men but not Fu. He resumed his business career and diversified into Hong Kong.
In 1952, he obtained land in the Central district on which his family would build the Furama Hotel.
Four years later, he bought the Swire Pacific Bank Far East Building, also in Central. His interests included property, trade, shipping and cinemas. He also became a senior member of the Chinese Chamber of Commerce in Macao.
In 1955, Fu's business partner Kou died at his home in Hong Kong. Five years later, at the age of 66, Fu would also pass away at his Hong Kong home. 
Although in 1962 Tai Heng would lose the Macao gaming franchise to a newcomer, the Stanley Ho-led Sociedade de Turismo e Diversões de Macau (STDM), Fu had left his family in a far better place.
 After losing the concession, the family withdrew to Hong Kong to concentrate on its business interests there. Fu's son – the eldest of his 15 children – would go on to found the Furama Hotel in Connaught Road Central, which opened in 1973 as one of the premier hotels in the city. (The hotel was later demolished, and now the site houses the AIA Building.)
When Fu is remembered, it is as a man of power, wealth and influence more than as a person who made a great contribution to the city. Despite his sizable imprint on Macao, today there is almost no trace of his extraordinary life. There are no statues or museums in his honour, and the family sold his house, which now belongs to a businessman from Hong Kong. 
But it doesn't take a great deal of imagination to see that in the dozens of glittering casinos that are still Macao's hallmark, Fu's spirit burns as brightly as ever.