Explore Macao's top boutiques with local designer Steven Tai
Explore Macao's top boutiques with local designer Steven Tai

Link copied
As one of the city's most celebrated designers, Steven Tai knows a thing or two about fashion. Here, he shares five of his favourite local design stores in Macao.
Designer Steven Tai is often credited for putting Macao fashion on the international map, and it's easy to see why: the acclaimed creative cut his teeth in London working for brands like Stella McCartney and Viktor & Rolf before returning to Macao in 2012 to produce his first eponymous collection at his family's old garment factory, Shamrock Factory. 
After shifting his focus to business-to-business services in 2018, the 38-year-old now creates capsule collections and offers full-scale production services for the likes of HVN, a retro-chic label started by British DJ and model Harley Viera Newton. 
While honing his craft in Macao over the past decade, Tai says the city's fashion scene has found its footing thanks to an array of local designers who are sharing their interpretations of the city's culture through clothes, shoes, accessories and more.
"There are so many things that are special to Macao that you never really think about," says Tai. "To see them reimagined into products is like a magical crossroads [where culture and creation meet]." 
For fashion lovers everywhere, Tai shares five of his favourite local boutiques in Macao – three of which can be found in the creative St Lazarus district – and what makes each one a destination in itself.
1. Stardust Journey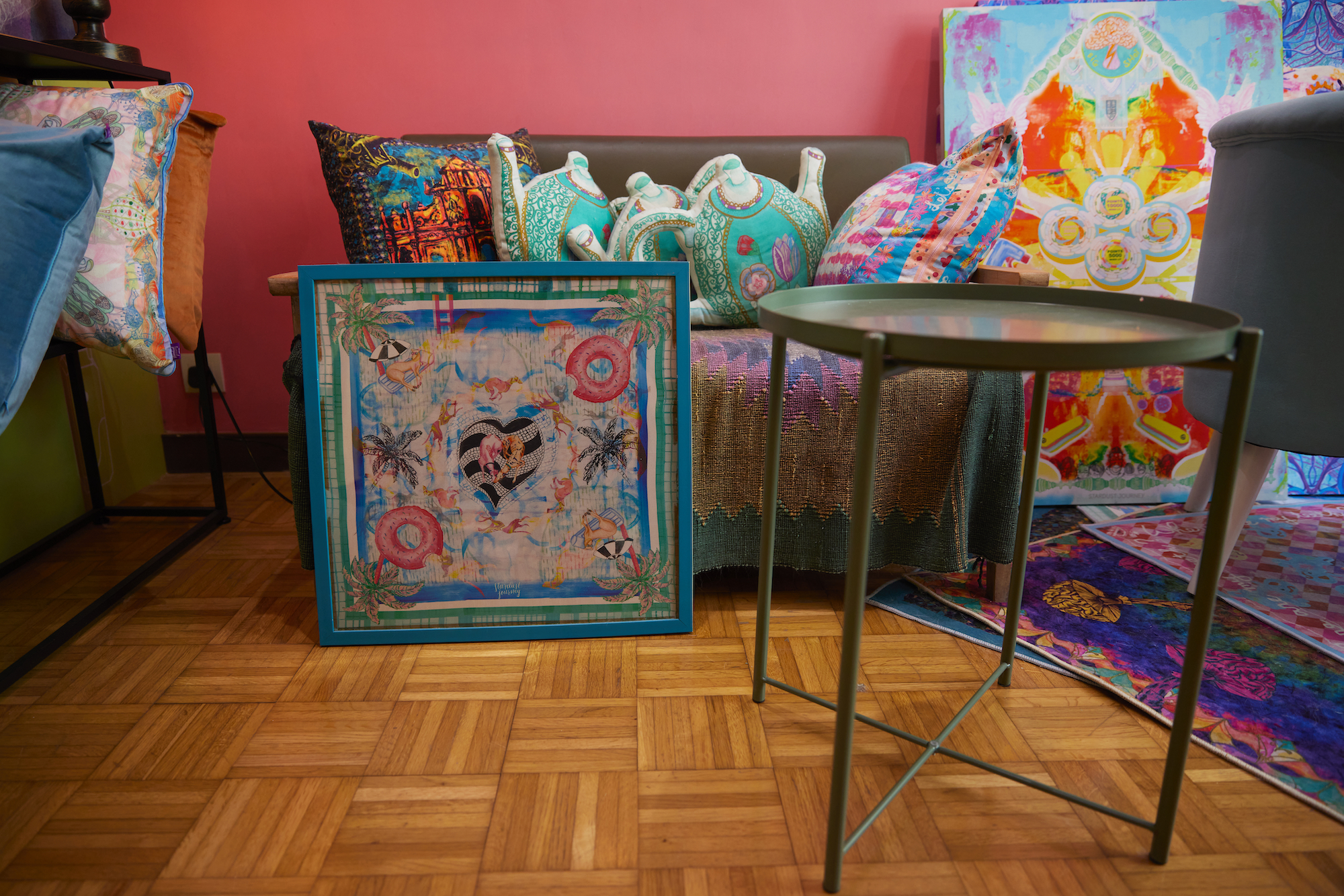 As the name suggests, this out-of-this-world studio on Rua de Jorge Álvares street in the St Lazarus district explodes with magic and colour. Local textile designer Jovinia António ventured into the business five years after graduating from the University of Brighton in 2013, and quickly gained recognition for her idiosyncratic style and imaginative patterns. 
"What's really interesting is her hands-on approach to design. She makes each print herself, which is such a complicated task alone," Tai says. "But you get to see her personality which emulates a fun, young spirit that is honest and genuine. I think it's special when you see products and you can imagine who the designer is."
From bags, blankets, cushion covers and carpets to scarves, scrunchies and ribbons, António sells a wide range of vivid fashion and homeware products. Her speciality is a swirling "paper marbling" technique and most of her designs tell stories about her travels, current events and the city she calls home. "I often buy her Ruins of St Paul's scarves for friends leaving Macao as something for them to remember the city by," says Tai.
Keen to educate budding local creatives about textile design, António also holds workshops at Stardust Studio, where she teaches pattern making and paper marbling. "I made scarves for my mom for Mother's Day last year," Tai says. "It was fun, because she lets you be part of the creative process and really introduces you to her world."
2. Pepperland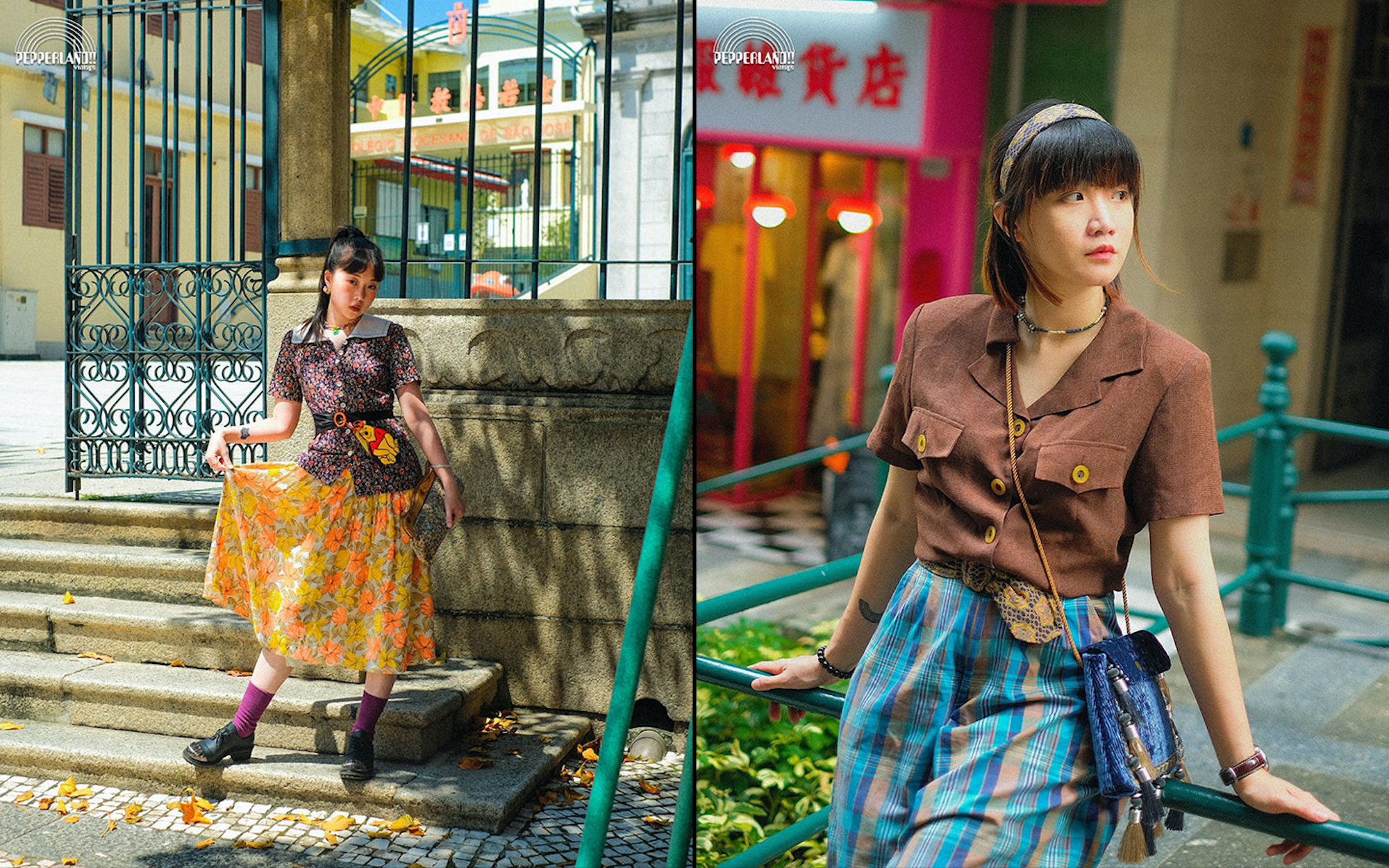 This eclectic fashion boutique takes its name from the mythical town in The Beatles' 1968 animated musical film, Yellow Submarine. As you'd expect, Macao's Pepperland recalls days gone by with its vibrant yellow interiors, tile floors, antique props and vintage clothing from all over the world.
"It's a really interesting mix of vintage and up-and-coming local designers," Tai says.  "I gifted a friend a Dior set [from here] for her birthday: a knit striped 1970s polo top and skirt with a contrasting colour and cuff. It's the sweetest thing." 
The store, located on Calçada do Poço in the St Lazarus district, showcases local clothing brands like LIVIA TANG and handmade accessories created in Macao, Hong Kong and mainland China. 
"You never know what you're going to find – they take that treasure-hunting idea to the next level," says Tai. "It's not just second-hand pieces that are amazing but also about discovering what Macao designers are doing."
3. Maccrew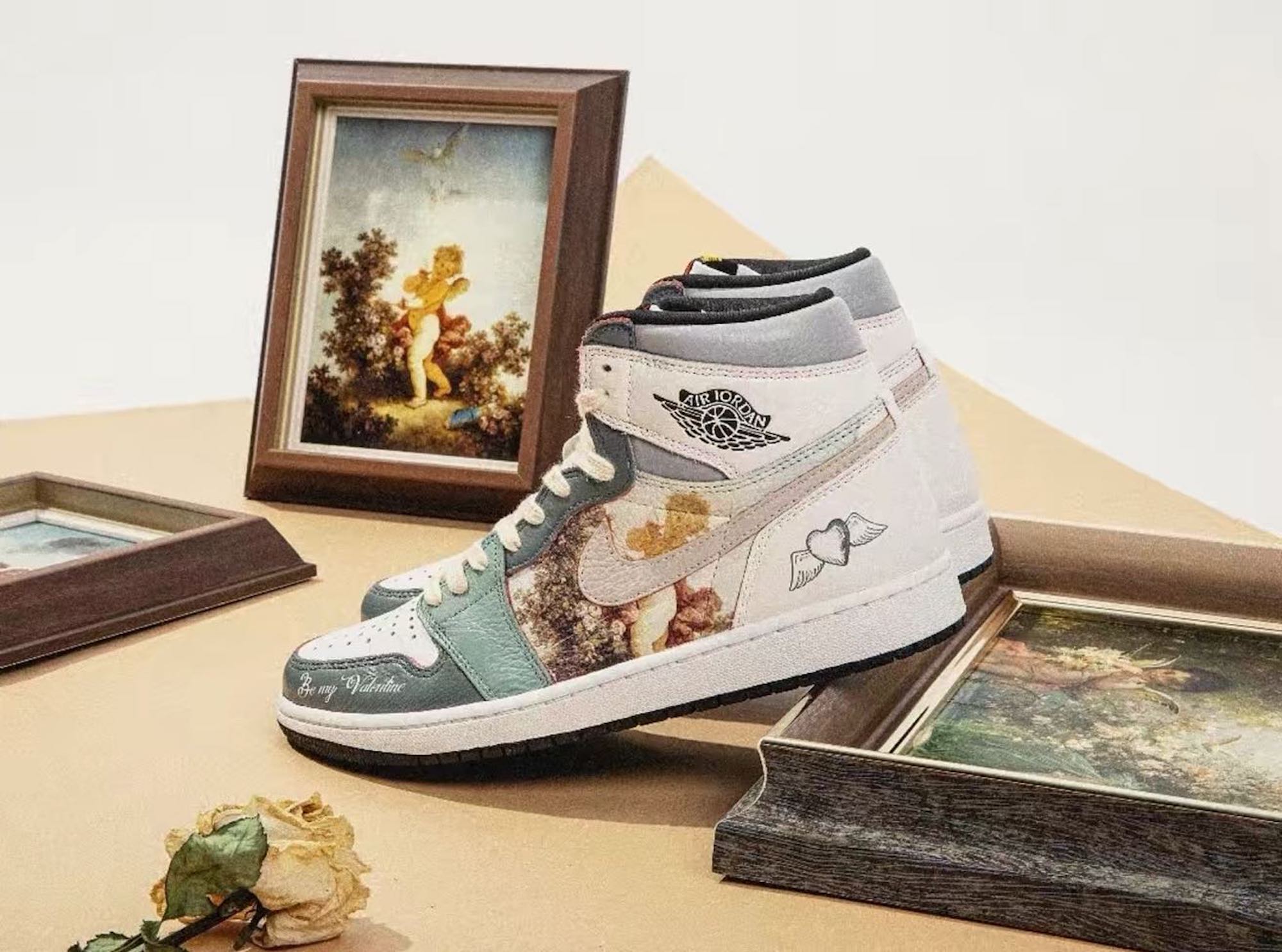 Though he doesn't consider himself a sneakerhead, Tai says he's always intrigued by unique shoe collaborations – like when Alexander McQueen's teamed up with Puma or Nike worked with a Japanese punk-streetwear clothing brand Undercover.
Since the 1980s, when Air Jordans took the US by storm, sneaker culture has grown into a nearly US$80 billion market. Today in Macao, you'll find sneakers ranging from the Adidas Stan Smiths and Chuck Taylor All Stars to Nike Dunk Highs. Tai credits Allen Choi, founder of Maccrew, for fuelling the city's sneaker culture and helping people express their personality through their kicks.
Located on Largo da Ponte in Taipa, the store is home to a wide range of limited-edition and customisable sneakers, as well as T-shirts, hoodies and accessories such as watches. The ability to tailor-make sneakers is one of Tai's favourite services as it makes a perfect gift or souvenir. 
For Tai's five-year anniversary with his partner, for example, he customised a pair of Nike Air Force 1s, adding a wave pattern to represent his beach house in New Zealand.
4. O.N.E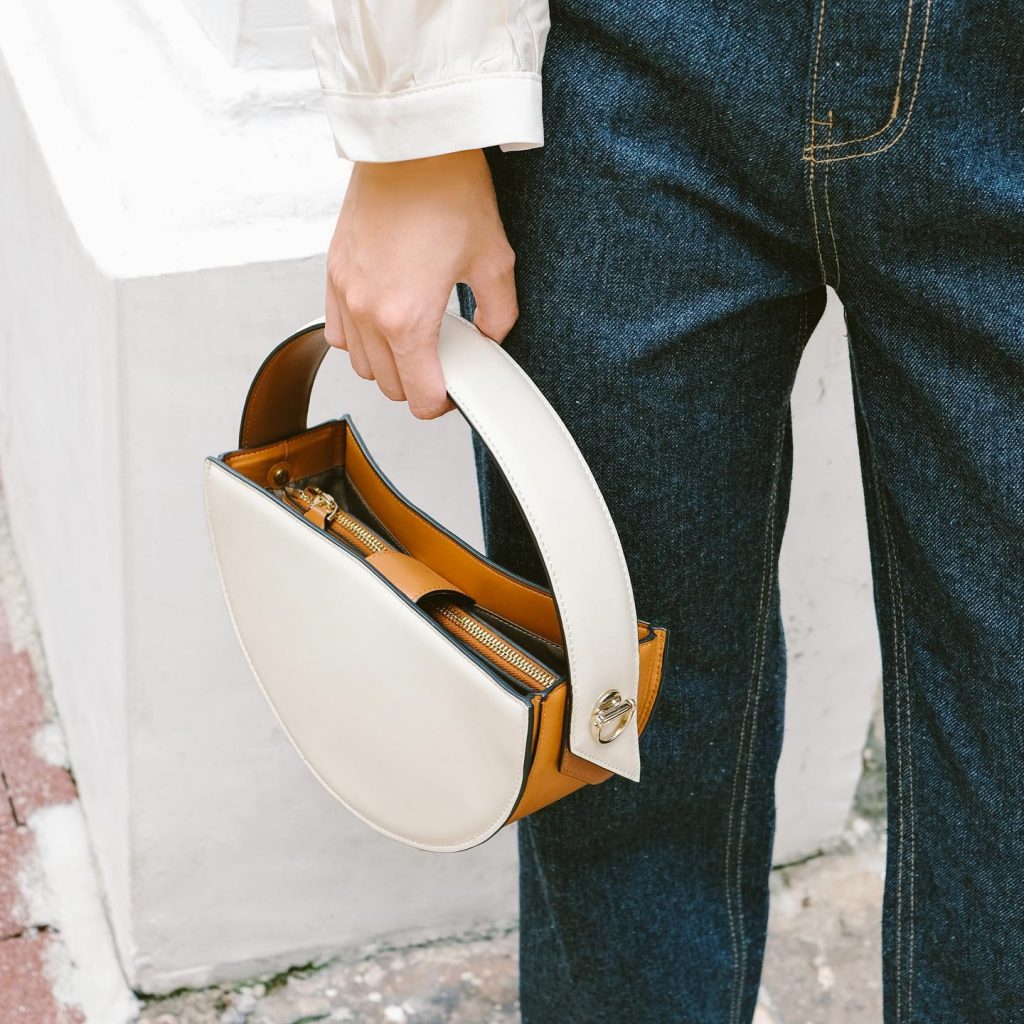 Set on Rua de Luis João Baptista, also in the St Lazarus district, O.N.E caught Tai's eye thanks to its elegant, minimalist handbags and admirable mission to protect animals and the environment. 

Originally opened in 2015 as a premium leather bag store, O.N.E totally overhauled its business model in 2020 after founder Xenia Wong and her partner Simpson Lee, embraced a fully vegan lifestyle. They ditched animal leather in favour of cruelty-free and PETA-approved vegan leather. Over time, they also started using more recycled materials and planting one tree for every item sold. 
"Their products are unique, and their designs and colourways are very sensible for Macao customers because there are certain palettes that appeal to an Asian aesthetic," Tai says. "Something very chic and neutral. I personally love that, and the brand is very strong in that sense of style."
More importantly for Tai, however, is the brand's status as an eco-conscious fashion pioneer in Macao. "It is very important for young designers to be aware of [issues like climate change and animal cruelty]," he says, "as they will be the ones leading the future and need to set a precedent."
5. Loving Macau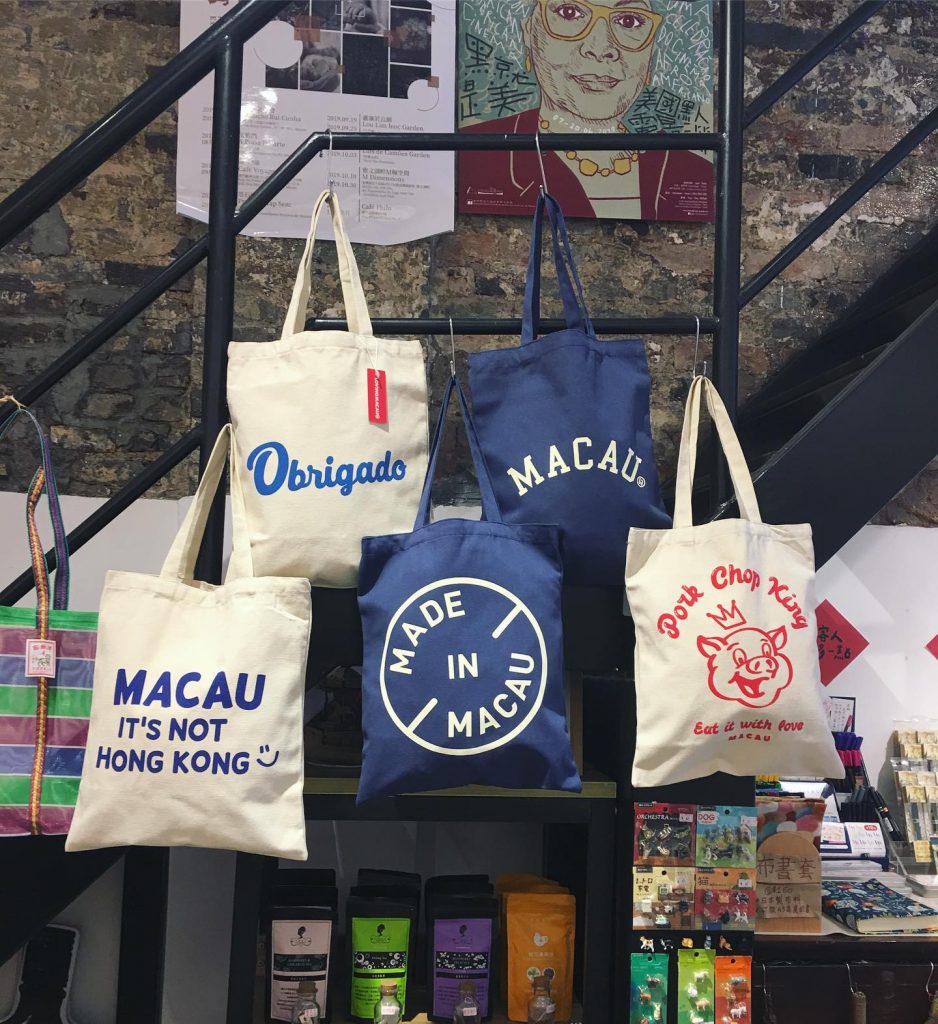 After discovering Loving Macau at the 2019 Sands Macao Fashion Week at The Venetian Macao, Tai fell in love with the brand's products, which he hopes will someday represent the city, just like the Big Apple's "I Heart New York" tees. 
Tai takes pride in wearing Loving Macau gear, especially a favourite pin for his backpack which simply says "Macau" in bold, yellow-highlighted letters. "When you're travelling and a random stranger comes up to you and says, 'Hey, I've been to Macao, too', and you end up having a conversation – how cool is that? It's like a secret language," Tai says.
In addition to pins, the store carries a variety of products, from T-shirts to bags, hats, hoodies, socks, air fresheners, stickers, badges, keychains and magnets – all highlighting different aspects of Macao and its culture. The products are available online as well as in stores around Macao, including Lisboeta, which stocks a wide range of their products at the H853 Gift Shop. 
---
Keen to explore Macao's local fashion and design scene for yourself? Visit Steven Tai's favourite boutiques to experience the city's buzzing creative energy and take home some quality fashion finds.