Vietnamese woman busted collecting drug parcel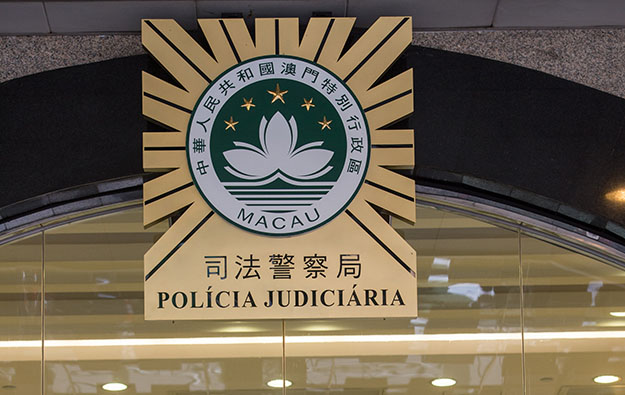 A Vietnamese woman and a Hong Kong man were arrested on Monday, after she was caught collecting a parcel sent by mail that contained methamphetamine and ketamine worth 760,000 patacas (US$95,000), Judiciary Police (PJ) spokesman Lai Man Vai announced in a special press conference on Tuesday.
According to Lai, the woman in her thirties, surnamed Pham, is a non-resident worker employed as a masseuse, while the 46-year-old man surnamed Lee told the police that he works for a junket operator.
Lai pointed out that due to the recent entry and exit restrictions because of the COVID-19 pandemic, drug traffickers have resorted to alternative means of smuggling drugs across the border, such as by post.
Lai said that they recently received a tip-off from Hong Kong Customs and Excise Department that a parcel from South-East Asia would be delivered to Macau. Police officers followed up the investigation and as Pham collected the parcel on Monday afternoon in the city centre, the police arrested her.
Inside the parcel were 75 facemasks and 11 plastic tubs of skincare products, which Lai said were to cover up the drugs. The bottom of the tubs had a slit cut in them and the drugs stashed inside. The haul included 200 grammes of methamphetamine and 98 grammes of ketamine with an estimated street market value of 660,000 patacas and 98,000 patacas respectively, and 279 pills of various types of drugs.
According to Lai, Pham is suspected of working for a drug trafficking gang responsible for receiving the parcels containing drugs and delivering the drugs mainly to night entertainment venues in Macau.
The police also discovered that Pham had spent Sunday night in a Cotai hotel guestroom where Lee was staying. The police arrested Lee on the same day and searched his room where 3.3 grammes of methamphetamine with an estimated street market value of 10,890 patacas and drug-taking paraphernalia were seized.
Both were taken to the public hospital for a drug test of which Lee tested positive, according to Lai.
The suspects were transferred to the Public Prosecution Office (MP) on Tuesday for further investigation, facing charges of illegal use of drugs, possessing drug taking paraphernalia, and trafficking in narcotic and psychotropic substances, according to Lai.
(The Macau Post Daily/Macau News)
PHOTO © The Macau Post Daily/Iong Tat Choi