Customs officers pounce on mainland Chinese mobile phone zipline gang
Customs officers pounce on mainland Chinese mobile phone zipline gang

Link copied
CCTV and drones assist arrest of quartet suspected of trying to 'fast-forward' mobile phones worth MOP 1 million to mainland via zipline.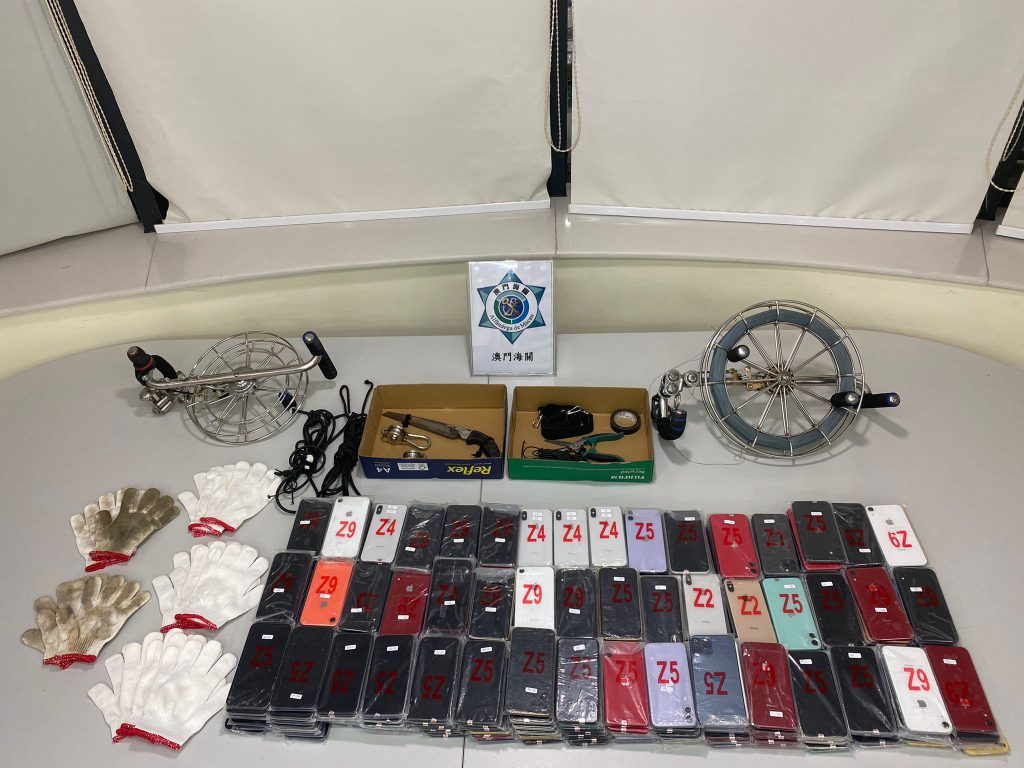 Customs officers have nabbed four mainlanders who were trying to smuggle old mobile phones out of Macao using a zipline.
Pun Ka Meng, a senior officer of the Macao Customs Service, said that custom officers arrested the quartet on Sunday at around 1 am at a construction site near the Pousada Marina Infante hotel in Cotai after seeing people wandering about suspiciously, via the customs service's monitoring system. 
Officers were sent to intercept them, and drones were also dispatched as back-up.
According to Pun, when officers arrived at the scene, they saw four men and three boxes of goods. He added that the officers suspected that the quartet were trying to set up a zipline, using gloves, wheels, ropes and other equipment, in an attempt to smuggle the three boxes to the mainland. Pun noted that the boxes contained 308 smartphones, worth about MOP 1.07 million.
Pun said the suspects refused to cooperate with the officers but revealed that they each had been promised 500 yuan (MOP 633) in return for their work. He underlined that the police are also investigating and attempting to identify the mastermind behind the zipline strategy, adding that customs also alerted the mainland authorities about the case.
Pun noted that the suspects are aged between 25 and 46, holding travel permits to enter Macao. He stressed that as there is strong evidence that they breached the External Trade Law and Organised Crime Law, they have been transferred to the Public Prosecutions Office.