Worker dies after being hit by cement mixer at Hengqin
Worker dies after being hit by cement mixer at Hengqin

Link copied
Accident took place in Xiangshun Road near Macao New Neighbourhood project; authorities in Hengqin investigating.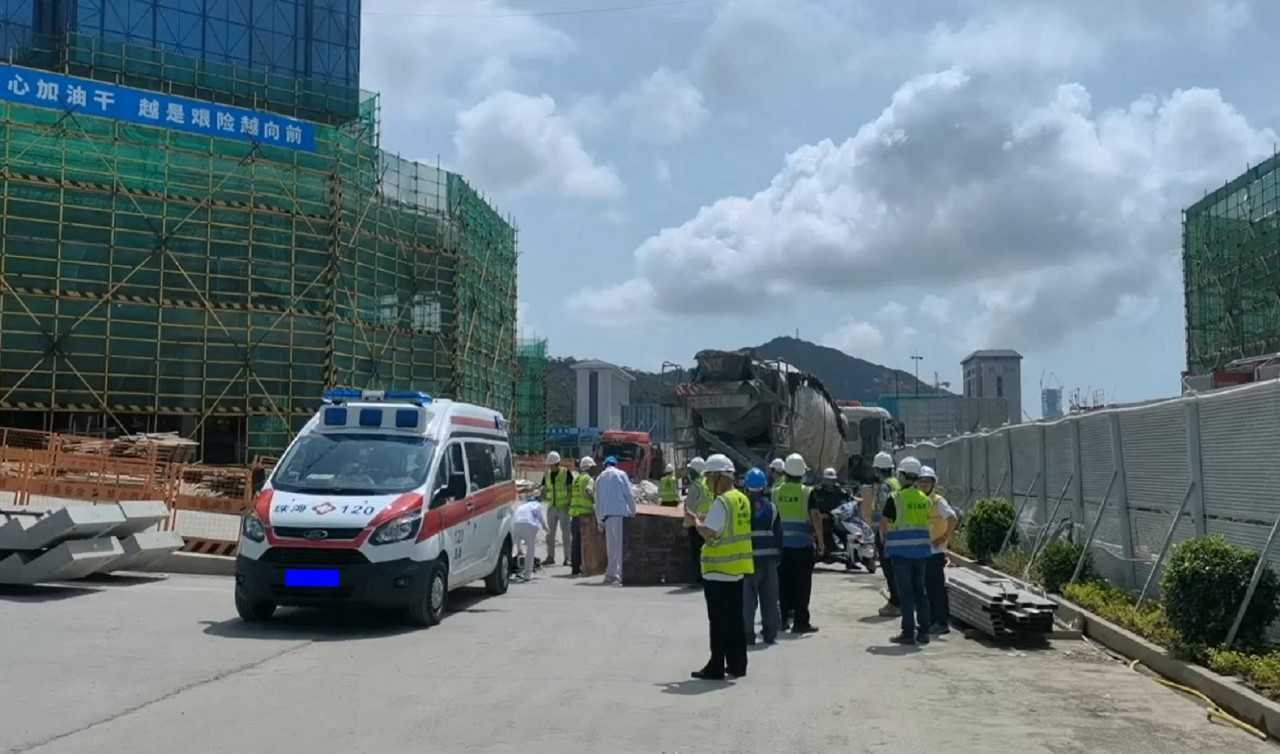 A cement sand mortar worker died after being hit by a cement mixer on Monday in Xiangshun Road near the Macao New Neighbourhood project construction site's Lot 1 in Hengqin.
The worker, who has not been named, was pronounced dead after being rushed to hospital.
Macau Urban Renewal Limited (MUR) said details of the incident are subject to further investigation by the authorities in Hengqin.
MUR noted that Sociedade de Desenvolvimento do Novo Bairro de Macau (Hengqin, Zhuhai) Limitada, a project company established in March 2020 to develop the Macao New Neighbourhood project, is highly concerned and saddened by the incident. 
The contractor, Zhejiang Provincial Yijian Construction Group, has been requested to handle the matter properly, adding that the contractor's legal liabilities will be pursued.
MUR pointed out that the company is helping the family of the worker handle compensation matters, as well as providing support.
The project's emergency response plan was activated by the company after the incident, and the company in charge of the project has set up a task force, while demanding that the contractor and supervising entity take "corrective actions" on the construction site's surrounding traffic environment and remove "all factors affecting road safety and the occurrence of similar incidents", The Macau Post Daily reported.