SJM posts HK$1.4 billion loss in H1 due to Covid-19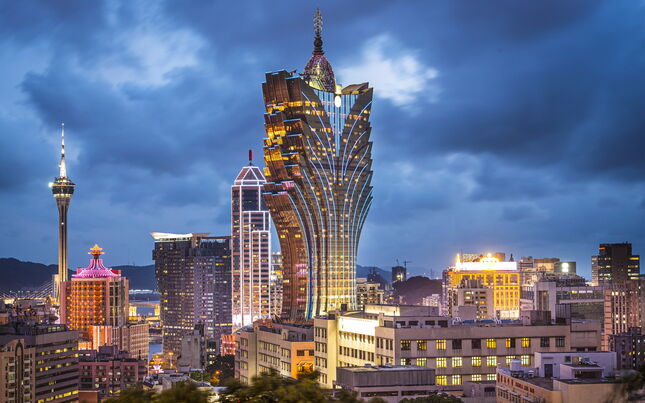 Macao gaming operator SJM Holdings reported on Tuesday a loss of HK$1.41 billion in the first half of the year, a year-on-year decline of 184.1 per cent.
According to an SJM statement to the Hong Kong Stock Exchange, the company made a profit of HK$1.679 billion in the first half of 2019.
Net revenue in the first six months of the year fell 74.4 per cent to HK$4.37 billion. Net gaming revenue dropped 74.4 per cent to HK$4.27 billion. Adjusted EBITDA decreased 147.3 per cent to HK$984 million.
The statement underlined that the company's first-half results "were severely impacted by the Covid-19 outbreak, which led to the closure of Macao casinos for 15 days in February, as well as ongoing restrictions on entry from the mainland, Hong Kong and other locations, curtailment of transportation channels and quarantine requirements."
According to the statement, mass-market gross table gaming revenue decreased 73.5 per cent, while VIP gross gaming revenue fell 81.6 per cent in the first half of the year.
The statement noted that SJM had a 15.0 per cent share of Macao's gaming revenue in the first six months, including 22.0 per cent of mass-market table gross gaming revenue and 8.6 per cent of VIP gross gaming revenue.
SJM is one of Macao's six gaming operators.
The company's flagship Casino Grand Lisboa's gaming revenue dropped 80.7 per cent. The occupancy rate of Hotel Grand Lisboa decreased 75.9 per cent to 18.9 per cent. However, the hotel's average daily room rate increased 9.5 per cent year-on-year to HK$1,628.
The statement said that subject to obtaining the necessary operating permits, Grand Lisboa Palace in Cotai "is expected to open by the end of 2020."
The statement quoted SJM Holdings Vice-Chairman and CEO Ambrose So Shu Fai as saying that "SJM's first-half results reflect the severe contraction in travel and tourism caused by the Covid-19 pandemic," adding: "In this environment, we strive to control our running costs at a prudent level."
Macao reported its first novel coronavirus disease case on January 22. Unlike Hong Kong, Macao has been spared a community outbreak of the disease. All the city's 46 Covid-19 patients have been discharged from hospital. The Health Bureau has said that 44 of the cases were imported, while two cases were "connected to imported cases." No new Covid-19 cases have been confirmed in Macao for 32 days.
(The Macau Post Daily/Macau News)