Macau casino billionaire plans Avatar-like theme park for Galaxy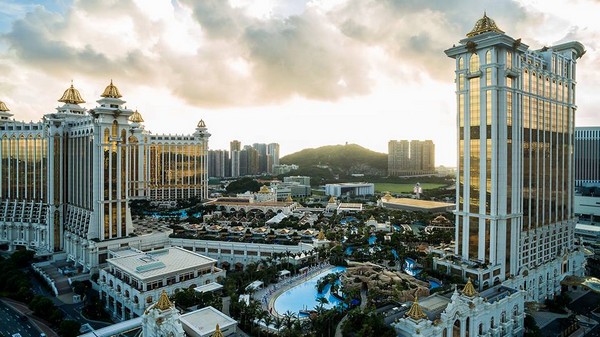 The Galaxy Entertainment Group Ltd. chairman Lui Che-Woo said that the next two phases of the HK$86 billion ($11 billion) Galaxy Macau project will include "something special and high-tech" similar to the movie "Avatar."
Compared with larger theme parks such as Walt Disney Co.'s $5.5 billion Shanghai park that's due to open in June, "our park will be smaller but unique," he said in an interview in Hong Kong.
"Nowadays you already see that all these theme parks have different special ideas," said 86-year-old Lui, who made his first fortune in construction before entering the casino industry in his 70s. "So we're thinking of how to compete against them."
The Galaxy Macau Phase Two and Broadway Macau projects started operations last May incorporating a 3,000-seat theater that's meant to broaden its appeal to families and tourists. The two properties boosted Galaxy's market share in the mass-market segment, helping its fourth-quarter earnings beat analysts estimates.
Construction of the third and fourth phases of Galaxy Macau, which will cost as much as HK$50 billion to build, were originally planned to start by end-2013, according to the company's 2012 annual report. The expansions were delayed as Galaxy re-evaluated the plans amid Macau's casino downturn, deputy chairman Francis Lui, son of the chairman, said in a briefing last month. Site investigation on the new phases is expected to start this year, the younger Lui said.
Galaxy makes up three-quarters of the elder Lui's $7.3 billion wealth according to Bloomberg Billionaires Index, making him Hong Kong's 10th-richest. As Macau's gambling business tumbled, Lui's wealth more than halved since the peak in 2014, when he was at one point Asia's second-richest person. Wynn and Adelson's fortunes both declined about 30 per cent as their Macau units struggled.
Lui, who has transferred $1 billion worth of his companies' shares to charitable foundations last September and set up a "Lui Che Woo Prize" for contributions to areas such as food safety and medicines, said he's circumspect about the current state of Macau's gambling market, calling the recent decline "reasonable" after a decade of rapid growth.
"We continue to invest in Macau," he said. Another of Galaxy's non-gaming resort will include water sports facilities located on Hengqin, an island that's part of mainland Zhuhai city neighbouring Macau, with details to be announced in the second half of this year, Lui said.
(macaunews/bloomberg)