Unfiltered: Which wine glasses should you have at home and why
Unfiltered: Which wine glasses should you have at home and why

Link copied
Not sure which wine glasses are really essential or how they impact the wine-drinking experience? Sommelier Maggie Kim explains where to start.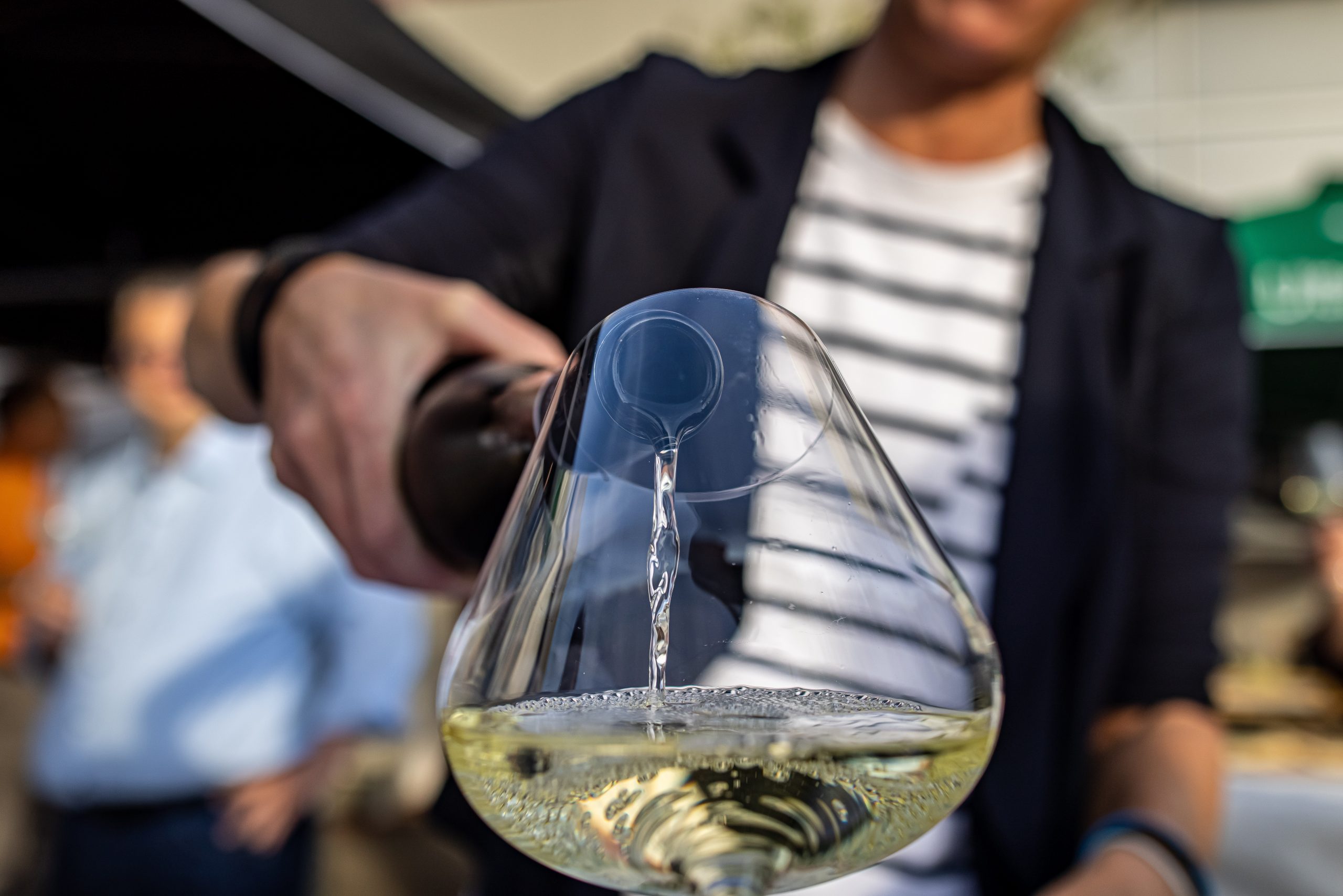 If you're thinking more about the type of wine you drink – but not necessarily how you drink it – you're not alone. Many people don't realise how their choice of glassware can impact a wine's taste and aroma. 
Until the late 20th century, Champagne was often served in a coupe (a glass with a thick stem and shallow bowl) rather than a flute. And many people simply poured all other types of wine in a Paris goblet, a glass with a thick stem and almost spherical bowl. I remember one manager telling me that, even in the 1980s, it was common for restaurants in North American cities to offer small, heavy, cloudy glasses that were hard to break. 
Today, we know a lot more about glassware. For example, we know that a flute glass minimises the amount of oxygen that reaches your Champagne, which enhances flavour, effervescence and aroma. Meanwhile, aromatic white wines made from grapes like sauvignon blanc burst to life when served in glasses with narrow, oval bowls.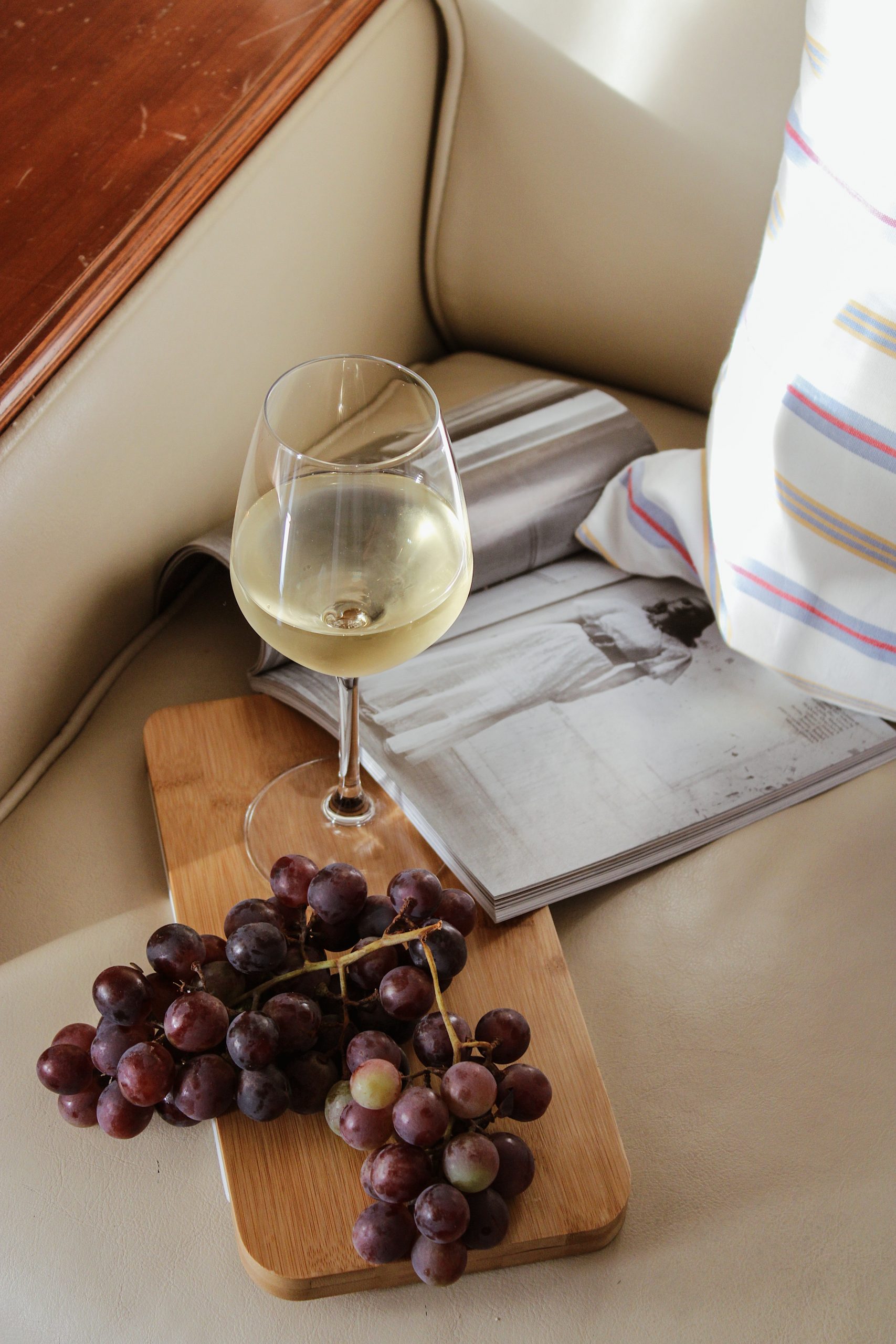 But you don't have to own a wine glass for every grape varietal, let alone break the bank on quality glassware. Here are some tips for building a wine glass collection that won't put you into debt or fill up all your kitchen cabinets.
How wine glassware has changed for the better
First, some history. In the 1970s, innovative Austrian glassmaker Claus Riedel unveiled a series of elegant wine glasses carefully crafted to highlight the flavour and aroma of different grapes. It was the first time you could get a glass created just for a chardonnay, a merlot or a Bordeaux. Riedel started a revolution based on a few straightforward principles:
Sparkling wines and Champagnes demand thin and tall glassware to keep the temperatures cold and retain effervescence.

Aromatic white wines (sauvignon blanc, riesling) need a smaller, egg-shaped bowl with a narrow rim to allow the aroma to stay concentrated on the nose.

Oaky, rich white wine (chardonnay, viognier) and light red wine (pinot noir, grenache) express their flavours and aroma better in a bowl with an open mouth. 
By the early 2000s, restaurants that were extremely serious about their wine programmes – and had big budgets – offered a different glass for each grape varietal. However, this was a headache for sommeliers to manage and restaurants started narrowing it down to only the most essential (like Champagne, riesling, Burgundy, Bordeaux and port glasses). In my experience, all the restaurants that I have worked for have had a selection of four to five types of wine glasses.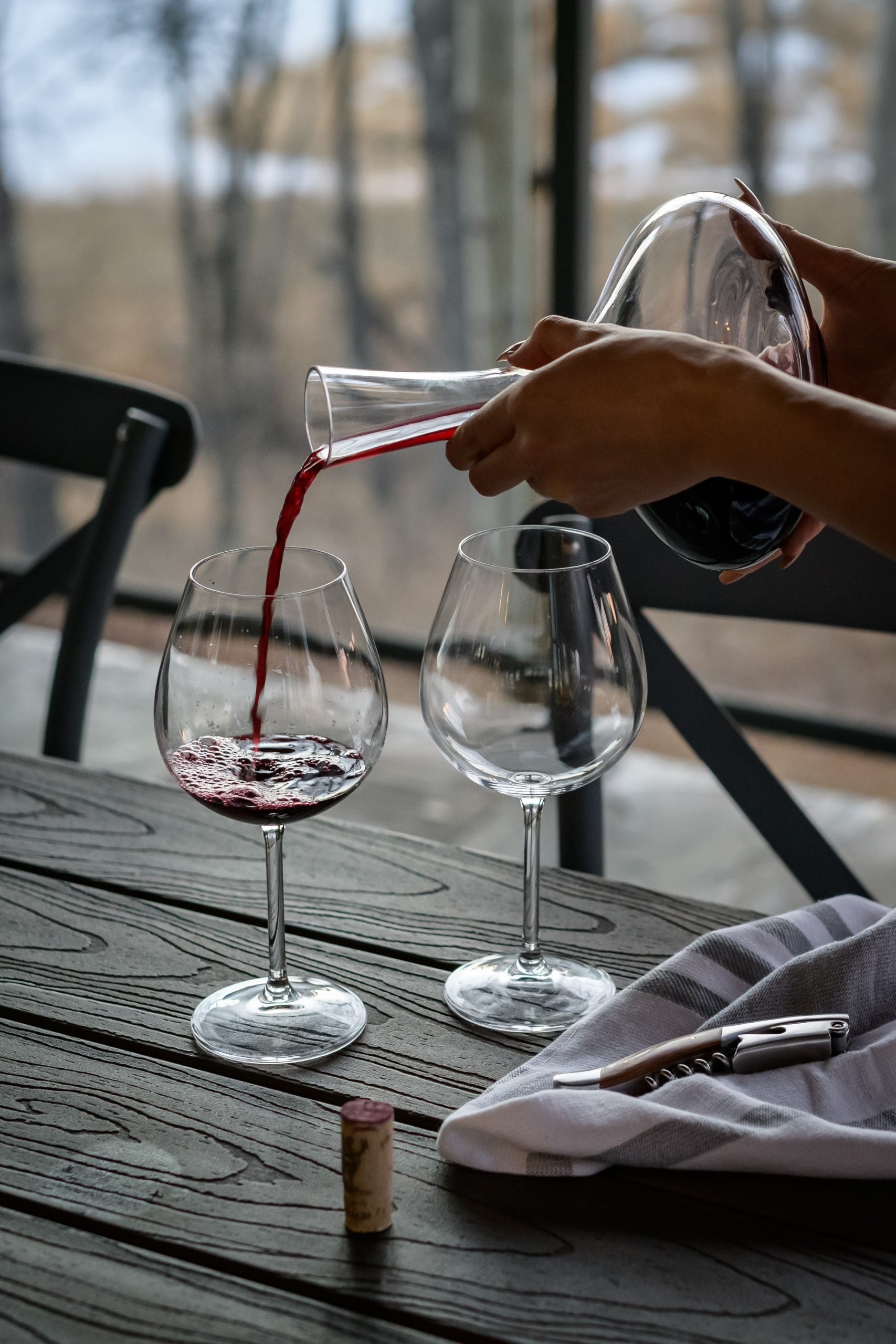 My favourite wine glasses
In 2006, another Austrian glassmaker, Kurt Josef Zalto, released feather-light wine glasses that raised the bar even further. But they don't come cheap. In one restaurant I worked in, breaking a Zalto glass was akin to committing a crime, perhaps because they cost  MOP 500 (US$61) each!  
Rest assured, you don't have to spend so much to get high-quality glassware. If you're looking for quality at a reasonable price, I recommend investing in three types of essential wine glasses: Riesling, Burgundy and Bordeaux glasses will cover almost all your needs: 
Riesling glasses

are great for aromatic, light-style white wines, Champagne and sparkling wines, port and sherry

Burgundy glasses

can be used for chardonnay, pinot noir, or any oaky, full-bodied white wines and light-bodied reds

Bordeaux glasses are ideal for any full-bodied reds, including its namesake wine or a hearty cabernet
If you would like to narrow it down to just two types, consider which types of wines you drink most. For example, if you love chardonnay and pinot noir, buy a Burgundy glass and a smaller Bordeaux glass, which can double as a riesling glass.
If you are an occasional wine drinker, opt for a universal wine glass instead. Many glassmakers produce glasses like these, which aren't designed for one specific grape but do pretty well across the board. I recommend "The Wine Glass" made by Jancis Robinson (who is a British journalist, wine critic and Master of Wine) in collaboration with British tableware designer Richard Brendon. It's a wonderful wine glass that is perfect for all occasions.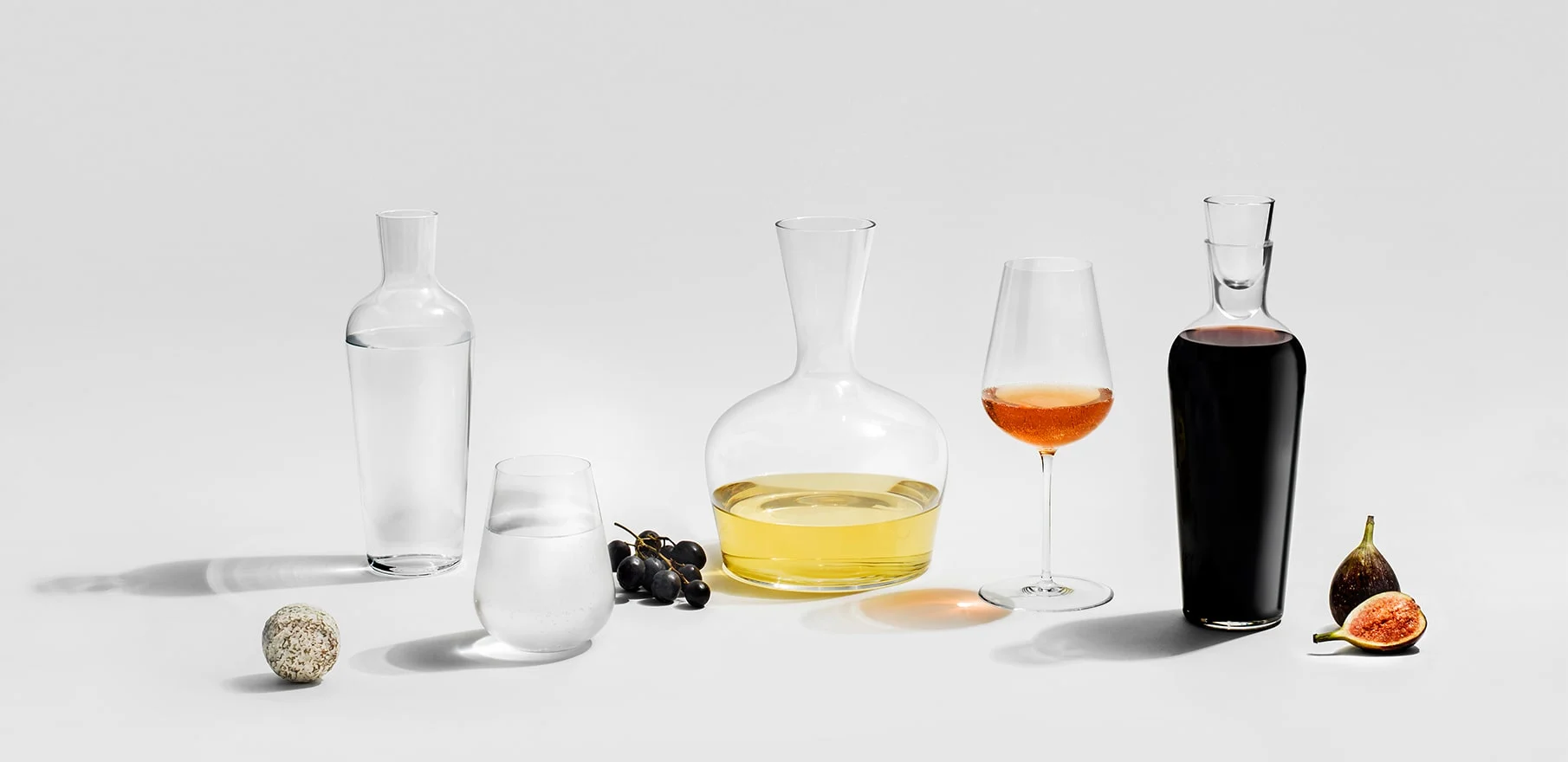 I would also recommend products from Schott Zwiesel, a German brand that makes light and elegantly shaped glassware at reasonable prices.  
Available at Vino Veritas, a Portuguese wine and gourmet distributor located on Avenida Do Almirante Lacerda, Schott Zwiesel glasses go for about MOP 55 (US$6.8) each and are sold in cases of six.
Crystal vs non-leaded glassware
When shopping for glassware, you may stumble upon crystal glasses and wonder if they're right for you. In the past, glasses were not always crystal-clear. They used to be opaque, blue or green in colour. Glassmakers started adding lead to the process to create crystal – those perfectly transparent glasses that come to mind when you picture wine accessories today. 
Crystal, also called flint glass or lead crystal can offer fantastic clarity and durability. It's considered safe to drink from crystal glasses occasionally during meals, according to several studies; however, it is not safe to store alcohol in crystal vessels, like decanters. If you want to be on the safe side, you can find high-quality glassware made with alternative minerals (such as barium, zinc, or potassium) that achieve the same level of clarity. 
How to care for your glassware
A clean, high-quality wine glass is like a loudspeaker for wine, amplifying the whole wine-drinking experience. 
In my career, I've often had to stay behind at work to ensure all guests would get the best possible experience. I would polish and re-polish all the wine glasses until they were perfectly clean, without any stains or odours. That's the life of a sommelier for you. 
I learned a few best practices from those experiences. Now, when I'm cleaning my wine glasses at home, I use unscented detergent and a separate sponge. I'll rinse them in hot water and polish them with microfibre cloths to get them perfectly shiny. 
And don't overlook storage: glasses should be stored in an odour-free environment. No woody, gluey smells or spices – your glasses will capture the unpleasant odours. There is nothing worse than ruining a great wine by making this common mistake.
---
Find wine glasses from Schott Zwiesel and other producers at Vino Veritas; Av Almirante Lacerda 39D-43B, Edifício Industrial Yau Sek – Floor 8º A, Macao, Ph: (853) 6811 1078, (853) 2885 1180.
Learn more about the world of wine in sommelier Maggie Kim's monthly column, "Unfiltered", for Macao News.