Unfiltered: Expert picks for pairing wine with mapo tofu
Unfiltered: Expert picks for pairing wine with mapo tofu

Link copied
Thinking about ordering a trusty bottle of baijiu when you see mapo tofu on the menu? Think again, says sommelier and Macao News wine columnist Maggie Kim.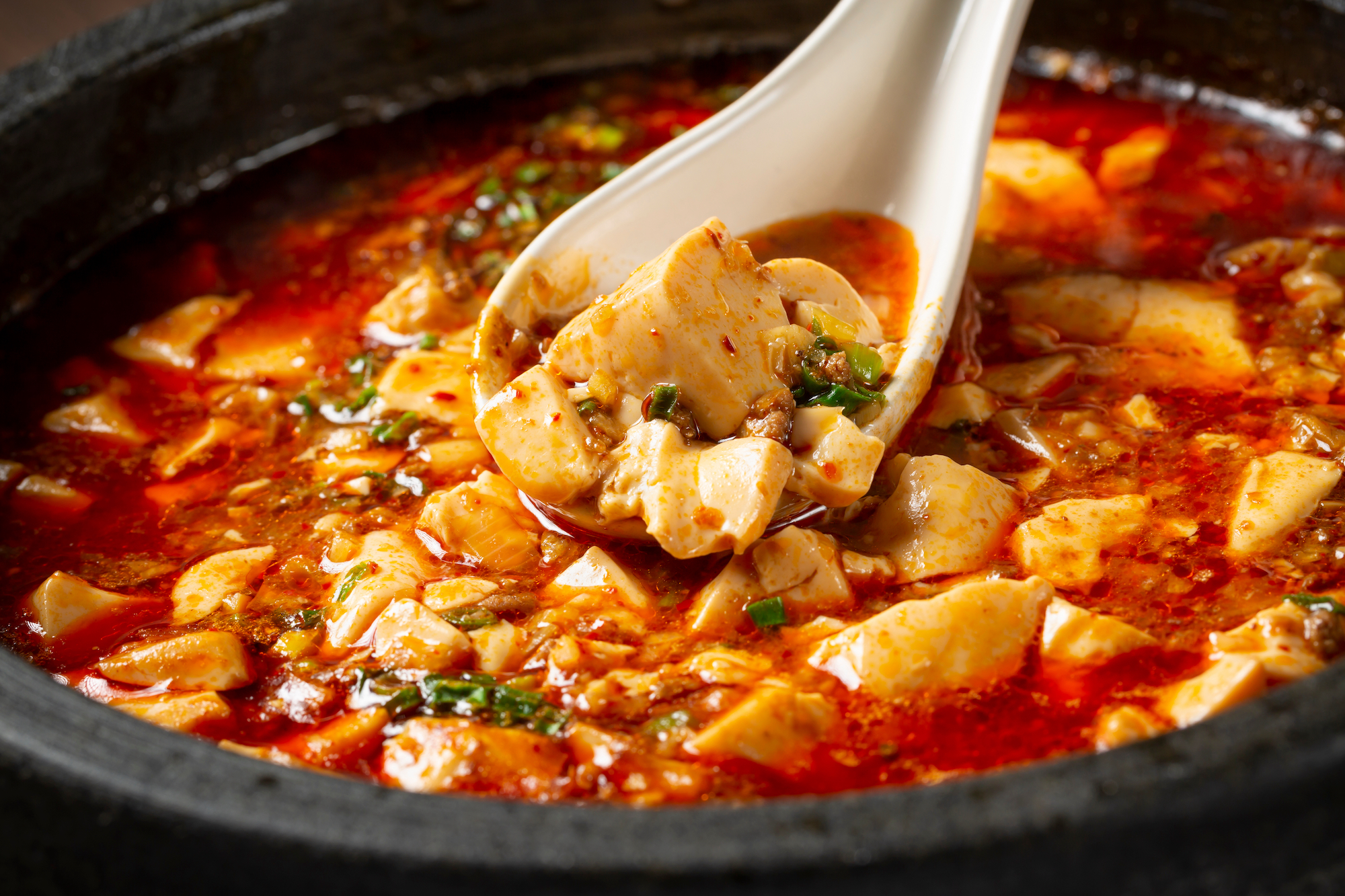 Sichuan cuisine is known for its bold flavours, its tongue-numbing peppercorns and use of pungent ingredients like garlic, fermented bean chilli paste and five-spice. Such ingredients give Sichuan dishes its distinctive personality but makes it difficult to pair with wine – even for experienced sommeliers. That does not mean it is an impossible task, though. 
I've worked in restaurants for more than 10 years, so I know a thing or two about pairing wine with a wide range of foods. I started as a sommelier in Macao, moved to London for two years to work at Michelin-starred Maze by Gordon Ramsay, and then returned home to become a food and beverage trainer at a leading integrated resort.
My love of wine knows no bounds, and I can't wait to share knowledge, tips and some of my favourite bottles with you in this wine column. For my inaugural column, I'll explain how to pair wine with an iconic Chinese dish: mapo tofu. These wines will make for a more unexpected, flavourful dining experience.
But first, put down the baijiu 
When Portuguese traders brought chillies to China in the 16th century, the ingredient transformed the country's cuisine. And in no dish is the chilli's profound impact on Chinese food clearer than it is in mapo tofu.
Fragrant, pungent and spicy, rich with doubanjiang (a hot and savoury fermented bean chilli paste), numbing Sichuan peppercorn, fermented black bean soya sauce, garlic and, if you like, ginger, mapo tofu is not only a great introduction to Sichuan cuisine, but also a dish that every Sichuan chef must master to showcase their skills. 
In the world of wine, local dishes are generally paired with local wine. But in China, spicy dishes like mapo tofu are most often enjoyed alongside the national beverage: baijiu.
Although some in Sichuan may disagree, the grain-based spirit baijiu and Sichuan cuisine actually don't pair well together. That's because baijiu has a high alcohol content and is served at room temperature, escalating the heat of the dish and overwhelming the palate. 
What creates that heat? It's a molecule called capsaicin found in chillies. Capsaicin only dissolves with sugar, fat or low-alcohol beverages (up to about 14 per cent alcohol), but it does not dissolve in water, acidic beverages and CO2 (found in carbonated drinks like beer and sparkling wine). In other words, spicy dishes like mapo tofu require very specific drinks to take the edge off the heat, and baijiu probably won't do the trick. 
What wines can I pair with mapo tofu?

 
Most often, people go for very cold beer, sparkling rosé or slightly sweet white wine when having spicy food, but I do not recommend those pairings. 
I usually refer to a theory created by Francois Chartier, one of the world's leading figures in wine and food who was named Best Sommelier in the World in 1994, when selecting wine pairings. In his book, Taste Buds & Molecules, Chartier focuses on the molecular level – in particular, the relationship between aromatic molecules and our sense of smell and taste – as a guide for choosing harmonious pairings. Drawing on his philosophy, I prefer the following wines to complement mapo tofu and tame those fiery flavours: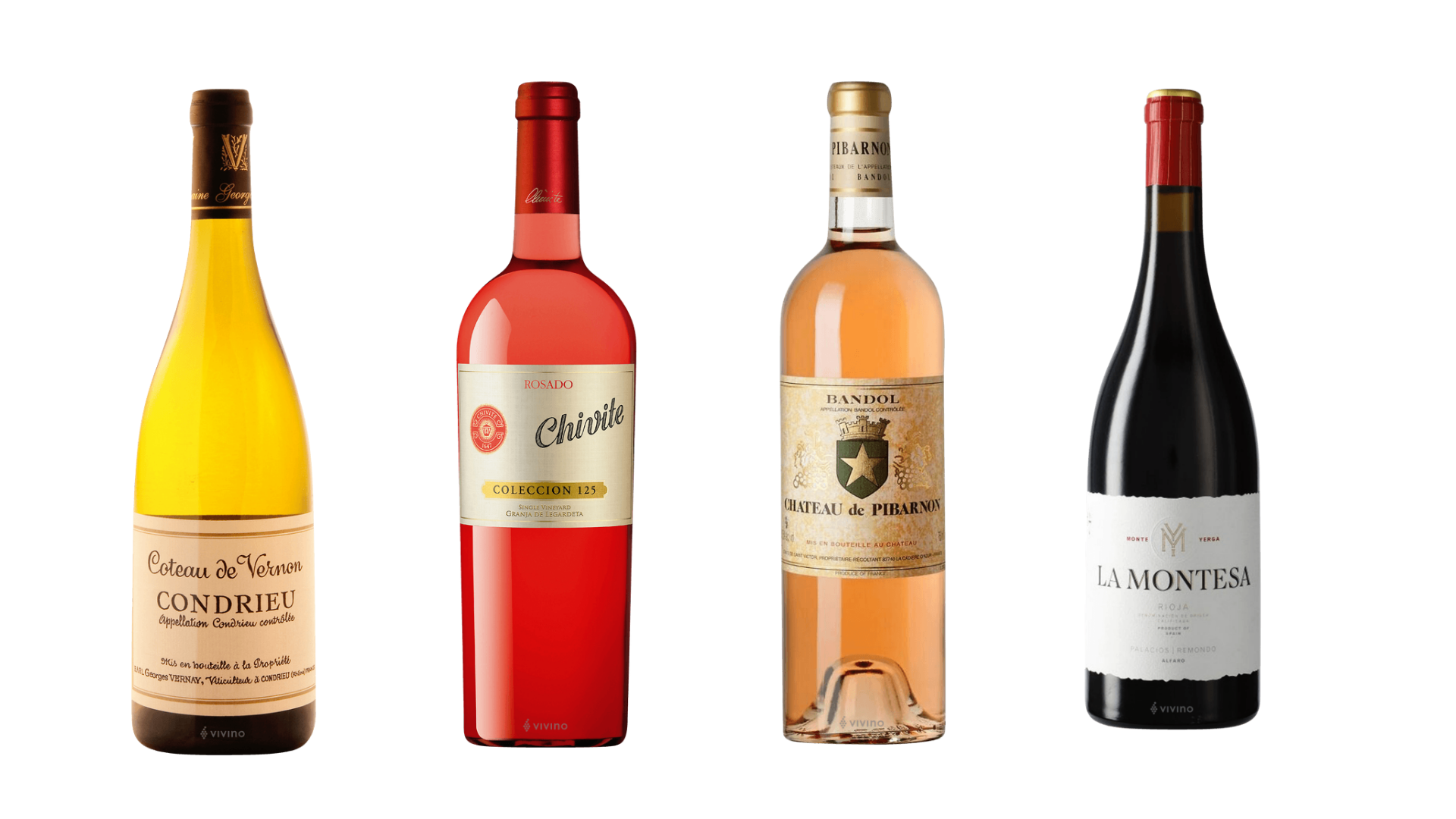 A rich white
To handle a spicy, aromatic and slightly numbing dish like mapo tofu, which is bursting with rich flavours and aromas, you need an aromatic, bold, rich, white wine that can stand up to the dish. 
White wine with some ripe fruit notes will have a cooling and calming effect on the palate, so I would choose a Viognier as a perfect companion for mapo tofu. 
Having originated in southern France, this white wine is also common in California and Australia and is most often associated with its floral, perfumed nose of peach, tangerine and honeysuckle and a slightly oily mouthfeel. I'd go for a Viognier that has been aged in oak, since this will give it a creamy taste with hints of vanilla to mitigate the heat.
A fruity Rosé
One of my favourite wines to pair with mapo tofu is a rosé (a still wine, not sparkling), particularly one from a warm climate, with notable ripe red fruit notes, strawberry, cherries, low acidity, low tannins and yet with a hint of vanilla and sweetness. A rosé with some oak influence or vanilla notes will buffer the heat while the mapo tofu actually expands and enhances the wine's flavours. Some great choices would be a matured, savoury and rich rosé such as a Spanish rosado (aged rosé) or a Bandol rosé from Provence.
A smooth, peppery Grenache
One of the most widely planted grapes in the world, Grenache (also known as Garnacha) is a red grape variety that most likely originated in Spain, though its provenance is the subject of ongoing debate. This grape tends to give notable red fruit notes, low tannins, low acidity and, in most cases, subtle oak influences, though it depends on the winemaker. With its smooth mouthfeel and subtle peppery flavour, this fruit-forward red will complement the heat without overpowering the dish.
Careful with temperature
A note about temperature: Capsaicin reacts to temperature. Meaning, it will make your cold beverage seem colder and hot beverage hotter, so you must also be mindful of the serving temperature of your drink when you eat spicy foods. 
When drinking white or rosé wines, the serving temperature should be 10-12 degrees Celsius – a touch warmer than normally recommended. When drinking red wine, it should be around 13 degrees Celsius, slightly cooler than normally recommended.  
Expand your wine pairing knowledge 
Want to better understand how flavour works in your wines?  I strongly recommend reading Chartier's book. Unlike other authors of food and wine pairing books, Chartier eschews subjectivity and draws on scientific proof to support his theories. Understanding the molecular underpinnings of flavour can help you to create more accurate pairings and find the right harmony when enjoying wine with food. It's a book for sommeliers and chefs, but wine enthusiasts can learn a lot from it, too. 
Join sommelier Maggie Kim to learn more about the world of wine in her monthly column, "Unfiltered", for Macao News.