Sommelier Spotlight: For Maggie Kim, wine is about much more than how it tastes
Sommelier Spotlight: For Maggie Kim, wine is about much more than how it tastes

Link copied
The certified sommelier turned food and beverage trainer talks about training in London, her personal motivation and Macao's maturing wine market.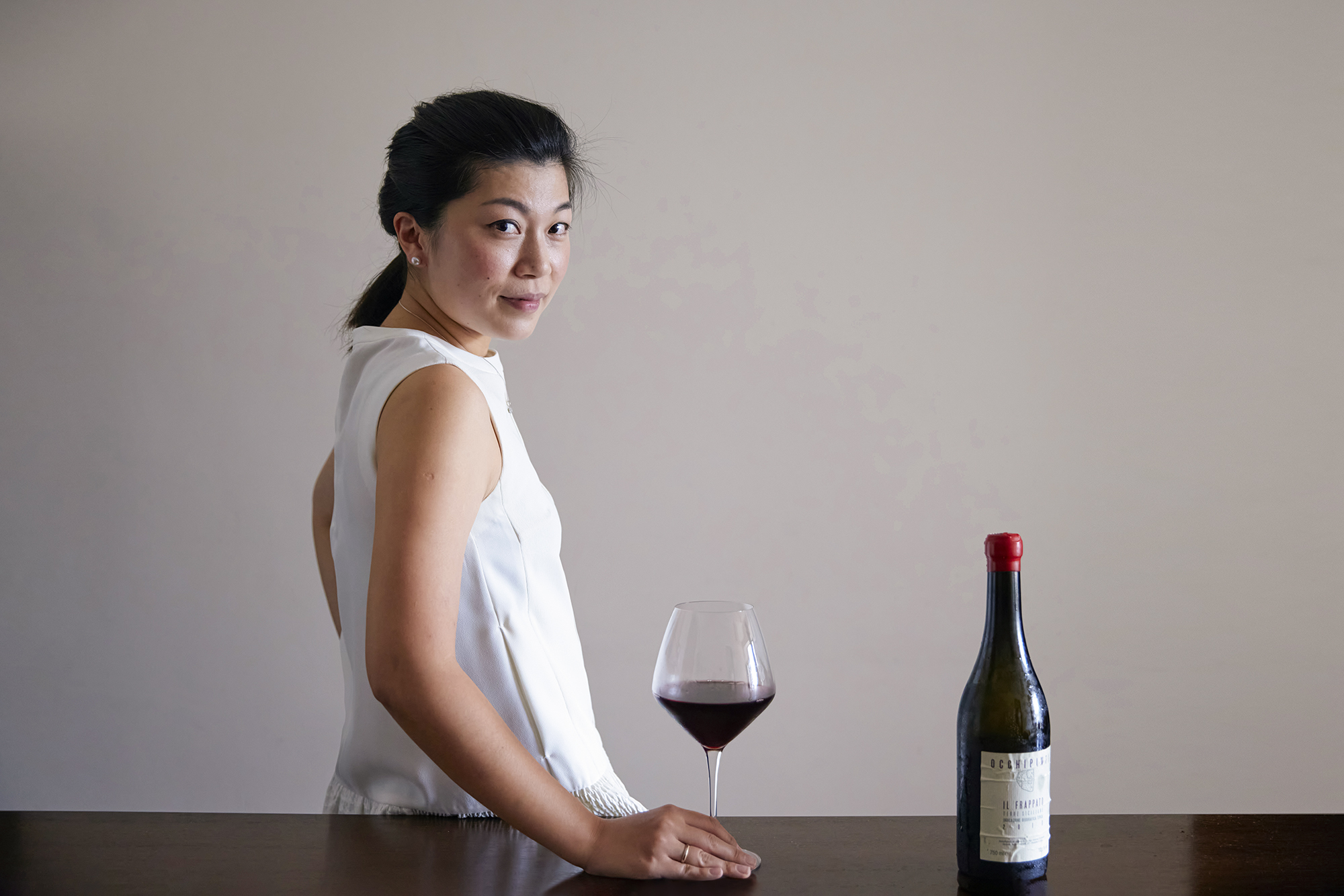 Maggie Kim admits she didn't like the taste of wine at first, but she loved learning about the producers, terroir and craftsmanship behind each bottle. 
"If you ask a lot of sommeliers, they will say they had an amazing bottle of wine, and that got them into the industry. But for me it's about the people and the stories," she says.
Kim, a certified sommelier who holds a prestigious Level 3 award from the Wine & Spirit Education Trust (WSET), has spent the past decade sharing stories with wine lovers in Macao and London. She tells fellow oenophiles about everything from her favourite family-run vineyards to how mountains or rivers can influence taste and why they must try a unique sparkling wine from Ningxia made with grapes and rice.
Now, the 35-year-old mother of two boys, a 2-year-old and 4-year-old, is on a mission to raise the bar for Macao's food and beverage service industry. 
Manager of a food and beverage training team for an integrated resort since early 2019, Kim trains the group's "army force" – how she describes the sizable staff – in the art of wine, as well as sake, Chinese tea and coffee. In the process, she hopes to drive Macao's wine market forward, too.
Kim tells us how knocking on doors in London landed her a job at one of Gordon Ramsay's restaurants, how she keeps her palate sharp, and why Macao still has plenty of room to grow in the wine world.
How did you get into wine?
Maggie Kim: I studied wine [as part of a hospitality degree] at the Macao Institute for Tourism Studies. At the time, I didn't like drinking it, but I liked the stories. You know, 'Good wines grow in poor soil.' A teacher once said, 'Life is like a Cabernet,' a grape that can grow everywhere, in every soil type, in all conditions. Wine is like a religion, a way of life. That appealed to me.
How did you land a job as a sommelier at Maze by Gordon Ramsay?
MK: A decade ago, becoming a sommelier was quite a new thing in Macao. Academically, I could learn here. But work-wise, it wasn't a mature enough environment. I said, 'If I want to really succeed, I need to learn how to do this job properly.'
So [after a couple of years working in hotels and restaurants in Macao, such as MGM Macau and Grand Hyatt Macau], I resigned, bought a one-way ticket and went to London [in 2014]. There, you have to knock on doors and do job trials for a day or half a day. I knocked on doors for a month [before I got the job at Maze by Gordon Ramsay].
What was that experience like?
MK: Going to London meant starting fresh. I went there to be a commis [trainee sommelier]. I started from the bottom, learned how to polish silverware, set tables and work in the wine cellar.
Every day, my neck was on the chopping block. If you're not up to standards, they'll just fire you. I had worked a few years in Macao restaurants, but this was a different pace – it was a pressure cooker. I was alone there, no family, friends or relatives, so I had to keep my job. It was so stressful for the first few months, but after that I blended in well. I worked there for two years.
What was Macao's wine market like 10 years ago?
MK: On my first day of work [at the MGM Macau in 2010], someone opened a Petrus '82 [Petrus Pomeral 1982, a savoury red wine that sells for around US$3,000 (MOP 24,200)]. Bottles like that were opened every day. It was crazy. But the guests only knew big bottles. You didn't really interact with the guests – you didn't have a wine team at your restaurant, and guests didn't look for sommelier service. They would just say, 'Give me the most expensive bottle on your list.'
And now?
MK: It's better, but there's still a lot of room to grow. Years ago, it was all about Bordeaux – the big [splashy] bottles – and Portuguese wine because of the local Portuguese community. Now you see different wine shops and distributors bringing in interesting products. People are studying wines and are more open-minded, willing to try and explore new things. 
But compared to Hong Kong, just one hour away, it is so different. There's even a strong enough market to open, for example, sake or natural wine bars [in Hong Kong]. Also compared to Guangzhou or Shenzhen, we [Macao] are behind.
Favourite wines?
MK: It depends on the time of day and what I'm feeling. Let's say it's a hot summer afternoon – I would prefer something light and easy, like moscato d'Asti [Italian sparkling wine] or a fruity Pinot Grigio [Italian white wine].
Natural wines: overrated or underrated?
MK: I like them. I cannot say I love them. If you want to get into them, you have to be trained by a wine connoisseur – an experienced drinker. Sometimes natural wine can smell dirty and funky. It might not have the fruitiness you're expecting. But it's good. This was how wine was made hundreds of years ago.
I'm also interested in sustainable, organic [grapes grown without chemicals or pesticides] and biodynamic wines [made with a combination of organic methods, optimal soil management and harvesting processes that follow the lunar cycle]. These have been around for quite a while. I'm quite keen on sustainability. I'm a mother of two – I worry about the future.
What do you wish people would ask sommeliers? 
MK: I wish consumers would [better] describe what they like. Then I can provide better recommendations. Do you like fruit-forward or oaky wines? What regions do you like? Even if you would just say, 'Is there anything interesting on the wine list you would suggest?' Without knowing what you like, it's hard to guide you. 
Do people ask enough questions?
MK: Yes and no. In the past few years, I've seen a lot of improvement because education centres like WSET have opened in Macao. That has made wine drinkers more knowledgeable.
Best advice you've received in your career?
MK: Listen, focus, have patience and endurance, and just do it. If you really want to achieve in this world or in fine dining, don't complain or ask why – just do it. Go and perfect whatever you're asked to do.
What do all would-be sommeliers need to know?
MK: The working hours themselves aren't enough. Wine is about instant knowledge. If people ask you something, you have to pull it out of your head. 
When I was still working in restaurants, I had maps [of vineyards and wine-growing regions] all over my walls with all the microclimate information. Every night, before I went to bed, I'd study them. 
When people would ask about a particular vineyard or vintage, I'd think, 'Where is that on the map in my room?' So then I could visualise if the vineyard is, say, north- or east-facing, has more contact with sunshine, or if there's a river nearby. 
How do you keep your skills and palate sharp?
MK: In restaurants, you try a lot of wines every day and talk with your colleagues about them. But working in the office, this doesn't happen, so I catch up with sommeliers and we'll drink together. We'll buy different bottles to share. I also have a cellar at home.
Any interesting bottles in your cellar right now? 
MK: Natural wine by the 'godfather of natural wine,' Radikon [a Slovenian producer who is credited with kickstarting the natural wine movement in the mid-1990s].
What do you predict you'll be doing in the future?
MK: Restaurants will always be my passion. I would not be surprised if one day my husband and I have a restaurant ourselves if we move to another country.
But now I'm pushing F&B projects related to sustainability education [to reduce waste across the company]. I plan to lead sustainable wine workshops and also use data to drive change in our restaurants. This is something I really want to do for Macao. I want to take the opportunity I have to drive change for my city.