Meet Otilia Novo of the Wynn Food & Beverage Academy
Meet Otilia Novo of the Wynn Food & Beverage Academy

Link copied
Up-and-coming gastronomy expert Otilia Novo guides young chefs and veterans alike at the Wynn Food and Beverage Academy.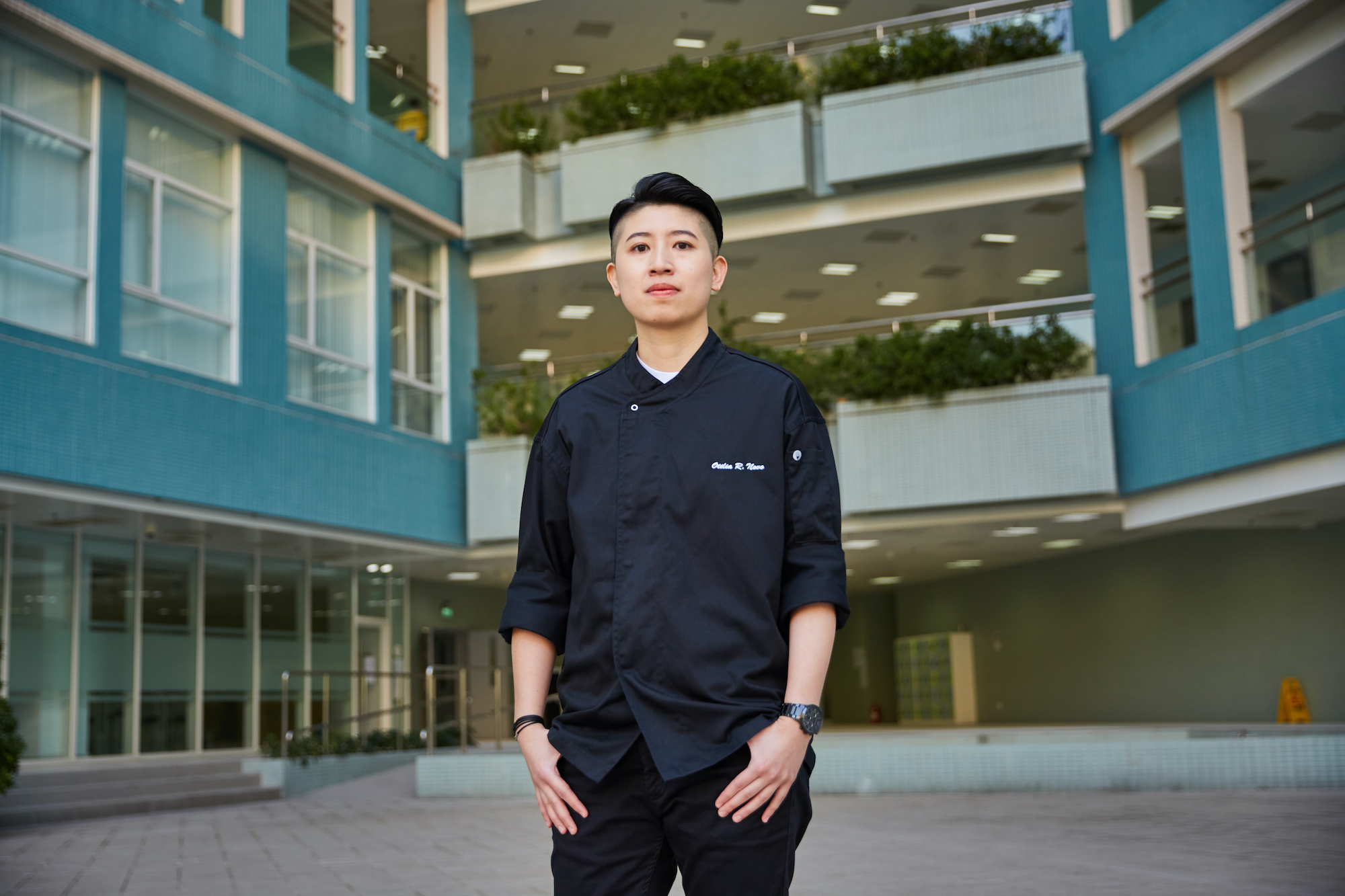 Macao is home to one of the most varied, colourful and flavourful food scenes on Earth. And while it would take time to add up all the culinary cultures that have influenced Macao's cuisine over the years, one thing is for sure: each generation builds on existing traditions and makes our food more exciting than ever.  
That's where our "Know Your Chef" series comes in. In this series, we catch up with up-and-coming chefs to learn more about their talents, inspiration, mentors and techniques. 
Next up, we meet Otilia Novo, the culinary trainer at the Wynn Food & Beverage Academy. At just 29 years old, she coaches both current chefs and young cooks at Wynn Macau and Wynn Palace. Here's her story, from foodie child to culinary trainer: 
The early days: Novo was born in 1992 and raised in a Macanese family in Macao. "My father is a good cook," she says. "When I was six years old, I started cooking with him. I enjoyed it because I was not the kind of kid who would just sit and behave." 
And for her food-loving family, eating dinner together at the end of the day was something everyone looked forward to. "A meal is quite important for my parents – they say that work or study takes even more of your time than being with family," Novo says. "For mealtimes, it's all about connecting – some of the best conversations can happen on the table."
The turning point: Thanks to those childhood cooking sessions with her father, Novo gravitated towards the kitchen at a young age. She liked the kitchen's atmosphere, so she pursued a Bachelor of Arts in Culinary Arts Management at the Macao Institute for Tourism Studies (IFTM) in 2011. "The culinary arts were the only subject that I wanted to stick to and explore more," she says.
Gaining momentum: Novo – a certified culinary mentor, food safety instructor and examiner – has scooped up several awards since those early days. In 2013, she won the first-ever Young Macanese Cooking Competition, which is now run every year by the Macau Culinary Association (MCA). 
A year later, she won a gold prize at the European Union's Tasty Europe Cooking Competition in Macao. After graduating from IFTM's Culinary Arts Management course in 2015, she worked at a modern Italian restaurant for two years before a stint at The Manor – a fine-dining restaurant at The St Regis Macao – in 2017. That same year, she won the IFTM's 10th "Young Chef Competition". 
Most meaningful culinary experience: In 2018, Novo quit her full-time job at The Manor to broaden her horizons. "I felt like it was time to step out of the city and learn more about other cultures," she says. "So, I went to Florence, Italy, with a friend for a year." 
In the Renaissance city, Novo took a one-year "Master in Italian Cuisine" course at the Florence University of the Arts. The experience enabled her to delve into the food culture of European countries and exchange culinary ideas with other talents across the globe. It also "served as a springboard" for her career as a trainer because it improved her technical experience and knowledge.
After graduating from the course, she returned to Macao and faced an important career decision. "I eventually chose to work in the training sector in Macao," she says, "because this sector goes beyond food. It gives me a more complete picture of the food and beverage industry."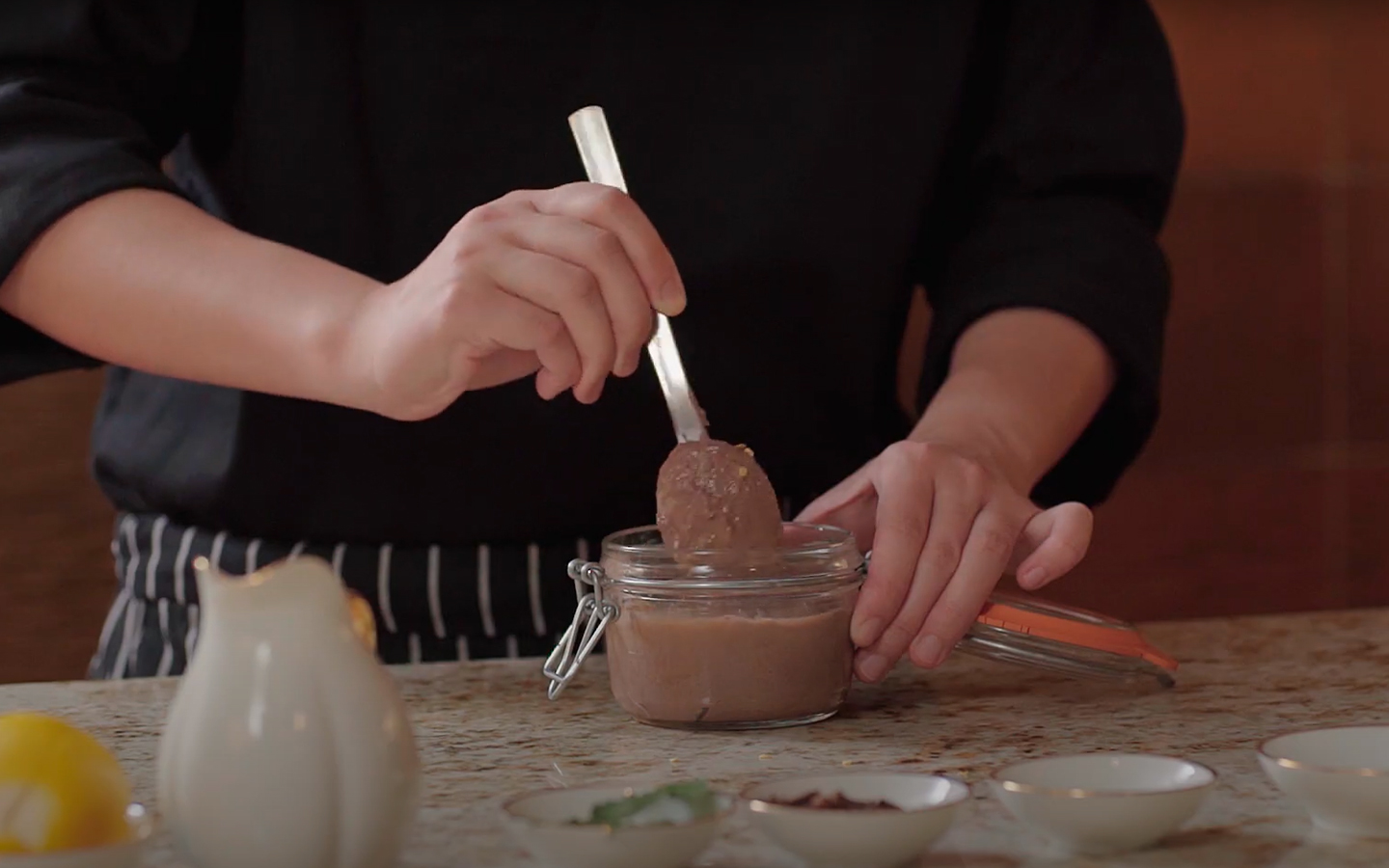 Her mentor: Aside from family, she says her first teaching instructor at IFTM, Chef Ou, was hugely influential. "Chef Ou was from Phoenix, Arizona, having graduated from the Culinary Institute of America," Novo says. "She stayed with us for a year, then returned to the States. But she was an excellent mentor and friend." 
Chef Ou taught IFTM's first Culinary Arts cohort complex dishes, including a seared peach appetiser with reduced vinaigrette and parma ham. "Chef Ou was really strict, and we had to follow the recipe exactly," recalls Novo. "She always said we needed to know the basics – from measuring things to types of cuisines and mother sauces – first."
Favourite all-time dish: Novo says it's always got to be pasta. "I love noodles, especially the Japanese ones like udon," she says. "If I go out to eat, I choose something that's not easy to make at home. For instance, I like eating Japanese ramen because the stock takes a long time to cook."
Industry insights: In a kitchen, communication is vital, Novo says. Without it, it can get really messy. As a coach, she teaches younger chefs communication and respect to set them up for success.
Her current role: At Wynn, Novo is responsible for providing in-house culinary training programmes and workshops, which cover topics like food safety and culture. "I believe my DNA is in the food and beverage sector, but I also enjoy working with culinary teams during busy seasons like Christmas or Chinese New Year," she says, adding that she misses the energy of the kitchen. 
What's more, Novo's role as a trainer allows her to "step back" and see the importance of each segment of the food and beverage industry. "This gave me a complete picture of F&B – wine, beverage, tea – and not just the culinary section. Culinary is only one piece of F&B. It all has to work together, like a team." 
"I hope to continue in this role so that I can help nurture future chefs," she says. "Cooking is an art. It can take years to develop your own style successfully, and I would like to help the next generation find its way."
Parting advice: For any budding F&B professionals, Novo says to focus on sustainability because it's becoming an essential part of the industry. She also stresses collaboration and communication: "In the kitchen, you cannot do things by yourself – it's never a one-man-band. You need to build trust and work together." 
---
Know a talented chef in Macao who is worthy of some recognition? Email us at [email protected] or leave us a private message on Facebook or Instagram with the chef's name, age, and a few words about what they bring to the table.