Dinesh Gharti, head chef at the Himalayan House Macau
Dinesh Gharti, head chef at the Himalayan House Macau

Link copied
Nepali chef Dinesh Gharti's culinary story began at a small restaurant where his mother taught him to cook. He's come a long way since.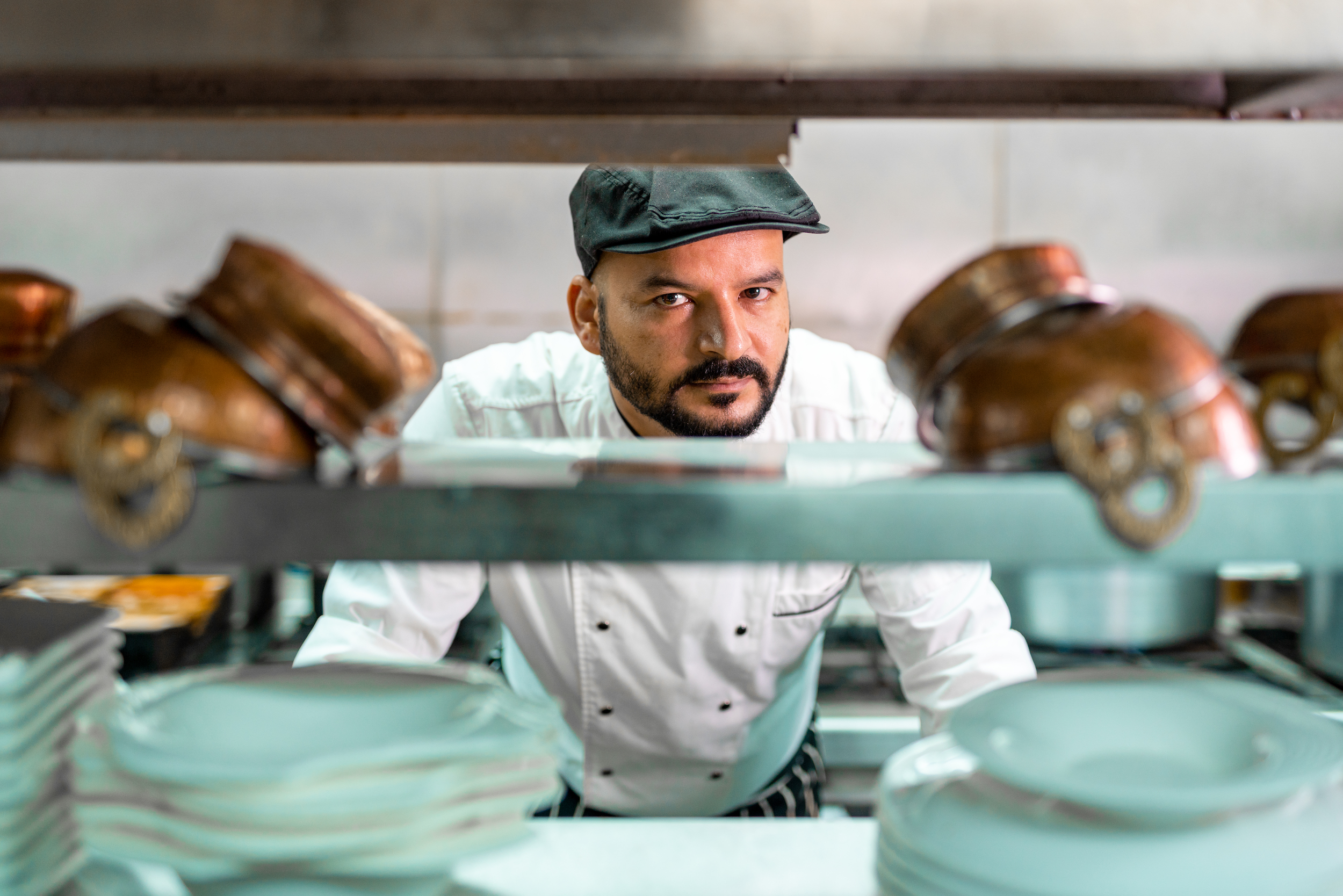 Macao is a multicultural society that's home to a treasure trove of cuisines and chefs from all over the world. In our "Know Your Chef" series, we catch up with chefs in Macao to learn all about their upbringing, career, favourite dishes and mentors. 
Next up, we meet Dinesh Gharti, who's been the head chef at the Himalayan House Macau for nearly five years. The 35-year-old chef arrived in Macao two months after the inauguration of the restaurant and has been here ever since. Gharti, who's originally from Nepal, tells Macao News how he fell in love with cooking and found his way to the SAR:  
The early days: Dinesh was born in 1986 in a small town called Pragatinagar, about a four-hour drive west of Kathmandu, the capital of Nepal. Growing up, he studied at Shree Jana Jyoti Higher Secondary school whilst helping out at his family's restaurant, which was attached to their home.
Lok Maya Gharti, Dinesh's mother, ran the show. She cooked in the tiny, scorching kitchen, teaching her son in the process. "I found a passion for cooking when I was in my teens, because of my mother," he says, beaming with pride.
"She made mouthwatering snacks like samosas [deep-fried dumplings full of veggies, meat or potatoes], momos [steamed dumplings], jalebi [a street snack made with fried flour and sugar syrup] and pakoda [deep-fried flour stuffed with veggies].". 
The turning point: Just by flipping through the classified pages of the Kantipur Post, Gharti found a job in Saudi Arabia at Al Jazeera restaurant in 2008. He started off on one of the lowest rungs of the ladder, as a kitchen assistant, helping chop onions, tomatoes, making salad and picking up tasks here and there.
The job was a blessing and a curse. After he left the family's kitchen, his mother couldn't handle the workload on her own and decided to close the restaurant. Gharti says he'll never forget the bustling atmosphere or the aromas and flavours that fueled his love of cooking. 
And while it wasn't easy to move away from home, Gharti knew it was for the best. He had to grow, learn and take on new experiences. "That was one of the best moments in my entire life because I could finally support my family financially," he recalls.  
Gaining momentum: After working in Saudi Arabia for three years, he returned home to help his mother. And not long after, in 2013, he got another break. His uncle, Madhav Regmi, who was the manager at the Shater Abbas restaurant in Qatar, offered him a job at the eatery. 
"The restaurant had a really good management team and I wanted to learn a new cuisine. It was an offer I could not turn down — I was so excited," he recalls. So he packed his bags and moved to Qatar. His enthusiasm paid off: Just three months into the job, Gharti was promoted from a kitchen assistant to a chef. 
"I worked for 12, sometimes 13 hours per day," he recalls. "I was always humble, energetic and gave it my all. So maybe all that hard work has brought me to where I am today." 
His current role: To explore and learn more about Asian and European cuisines, Gharti moved to Macao in 2017 at the age of 31. He timed the move perfectly, as a new South Asian restaurant, the Himalayan House Macau, had just opened two months earlier. Since he specialises in cooking a wide range of Indian and Nepali food, Gharti was a perfect fit for the head chef role. 
At Himalayan House Macau, the first restaurant in Macao to serve Nepalese cuisine, Gharti thrived. "I get to cook some of the most famous dishes from my hometown such as Sekuwa [chicken and pork skewers], Sukuti [dry buffalo meat], Jhol [momo chicken or pork dipped in hot liquid chutney], Khaja [a pork or chicken snack], and Thukpa [noodle soup with chicken or fish]," he says. 
"At the restaurant, we serve traditional Nepali khana set [rice, dal, pickle, momos and a vegetable or meat main] which is loved by the Nepali as well as many others. My customers' positive feedback makes me happy and motivated to keep going."
Most meaningful culinary memory: "Rice and chicken curry," he laughs. "The first time I cooked the dish, my mom was very happy. She said, 'Oh, you cook very well,' even though it was just rice and curry. I was so proud to hear this, and since then, I've always liked being in the kitchen."
His mentor: "My mother is my best friend. We have that kind of relationship. The last time I saw her was in 2019 before Covid-19 and I'm waiting to see her again. I have always enjoyed cooking since my mom taught me — she guided me through it all and helped me grow as a chef."
"She said no matter what, whether in the kitchen or your personal life, always be honest and kind. These few years have not been so easy, but I'm still doing my best and it's because of what she has taught me from a young age."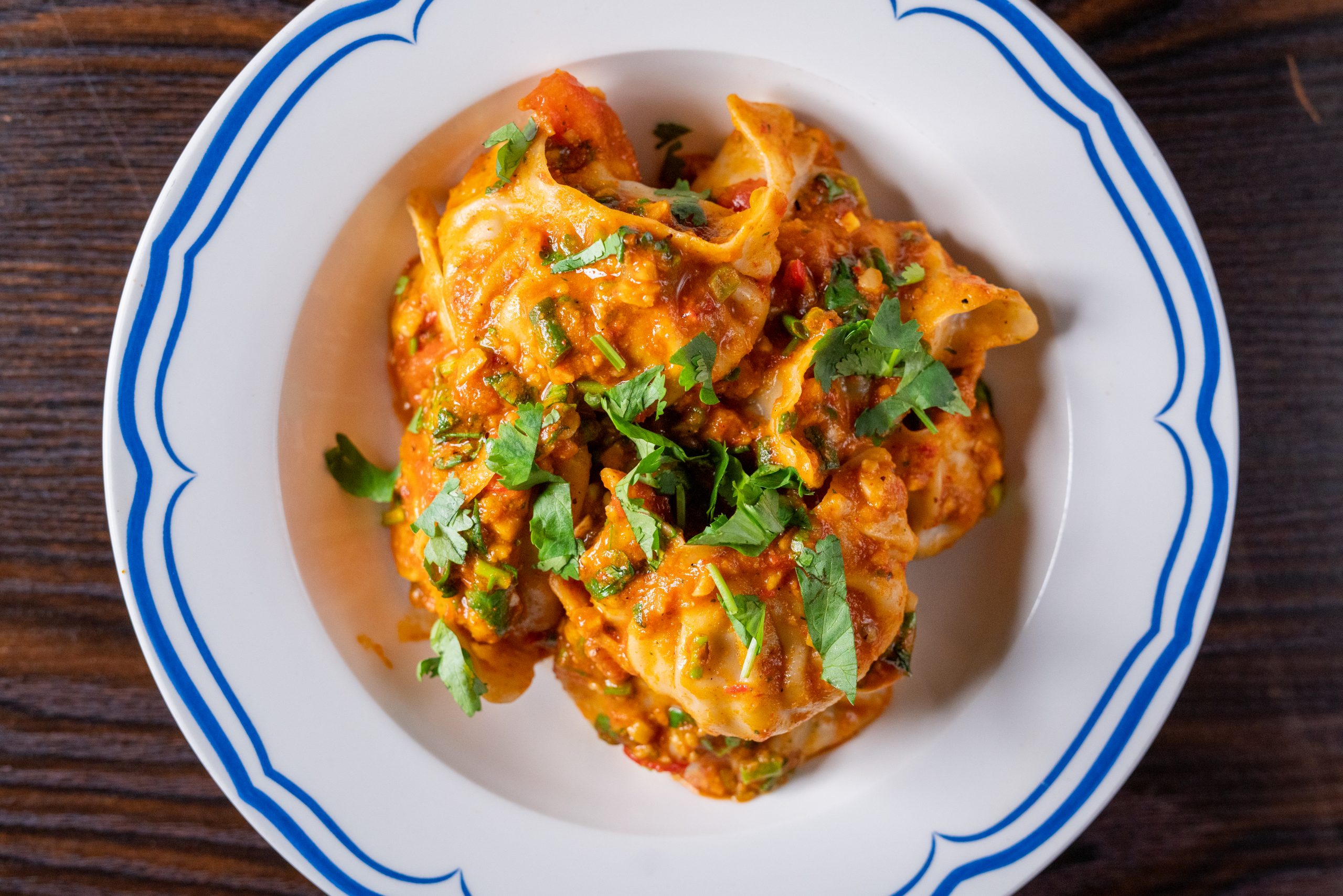 Favourite all-time dish: Moving from Nepal to Saudi Arabia, then Qatar and finally Macao, Dinesh says it's hard to narrow down his favourite bites. But one of his mother's special snacks, which is also currently on the menu at the Himalayan House Macau, comes to mind. 
"My favourite Nepali dish to make as well as eat has to be momos. My speciality at the restaurant is sadeko momos, which are chicken or pork dumplings mixed with herbs and spices. I could eat these all day thanks to their rich garlic, ginger, chilli flavour and coriander-cumin aroma."
Biggest challenge: "Moving out of my hometown when I only knew how to prepare Nepali food was tough. When I worked in Saudi, I learned to make Arabic food. In Qatar, I made barbeque and some Iranian food. And in Macao, we have Chinese, Italian, Nepali and Indian — learning all these new cuisines is a big challenge and also an opportunity. I'm happy now because I've understood and learned it all."
Parting advice: "Being a chef, you have to be prepared for anything that comes your way. But my mother always told me, "If you believe you can do it, you can do it."