Goji Apple Granola by Mariana de Oliveira Dias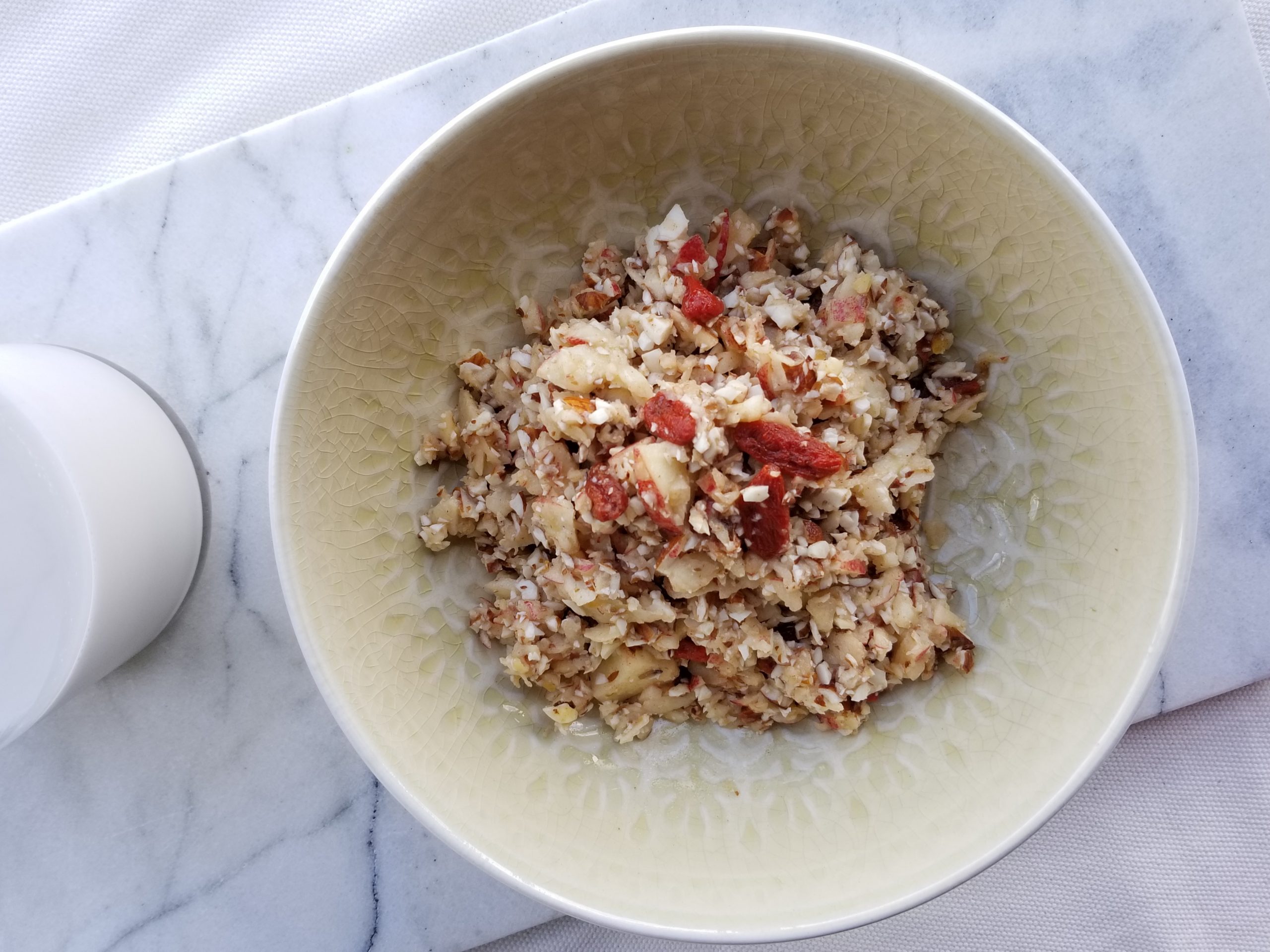 Serves

Prep time

Cook time
Ingredients:
2 cups soaked raw almonds
½ cup soft pitted dates
1 tsp cinnamon
¼ tsp nutmeg powder
6 cups pink lady apples, chopped
¼ cups soaked goji berries
1 tbsp sunflower seeds
1 tbsp pumpkin seeds
1 cup dried shredded coconut
Mariana de Oliveira Dias is a certified wellness consultant and nutrition coach, certified yoga instructor and raw vegan chef. In 2014 she opened Macao's first cold-pressed juicery, Sattva Juicery and Kitchen, and more recently her consultancy, MOD – Integrated Wellness and Consulting services Limited, which aims to provide wellness services to Macao's community through events, workshops and nutrition.
In this recipe, Mariana introduces grain-free granola, a great alternative to the classic oat-based variety. This version uses hints of spices, coconut and nuts for an extra special touch. Serve this spiced apple granola with any plant milk or yoghurt, or sprinkle on top of a smoothie bowl.
Tip: Try soaking the nuts for at least eight hours before using them. Soaking nuts, seeds, grains or legumes may enhance their nutritive potential, as well as softening them and making them more digestible
DIRECTIONS:
1. In a food processor or blender, combine almonds, dates and spices.
2. Pulse until coarse.
3. Add the chopped apples.
4. Pulse again until the fruit is small but still chunky. Do not over-pulse otherwise you will get an apple sauce consistency.
5. Add the mixture to a large bowl, and combine with the goji berries and seeds.
6. Add the shredded coconut.
7. Serve with any plant-based milk. 
Gluten-Free | Vegan | Dairy-Free | Raw | Naturally Sweetened