Five exquisite Chinese New Year hampers to gift for the Year of the Tiger
Five exquisite Chinese New Year hampers to gift for the Year of the Tiger

Link copied
Elegant and lavish gift hampers to ring in the Year of the Tiger with delectable flavours, classic treats, and plenty of holiday cheer.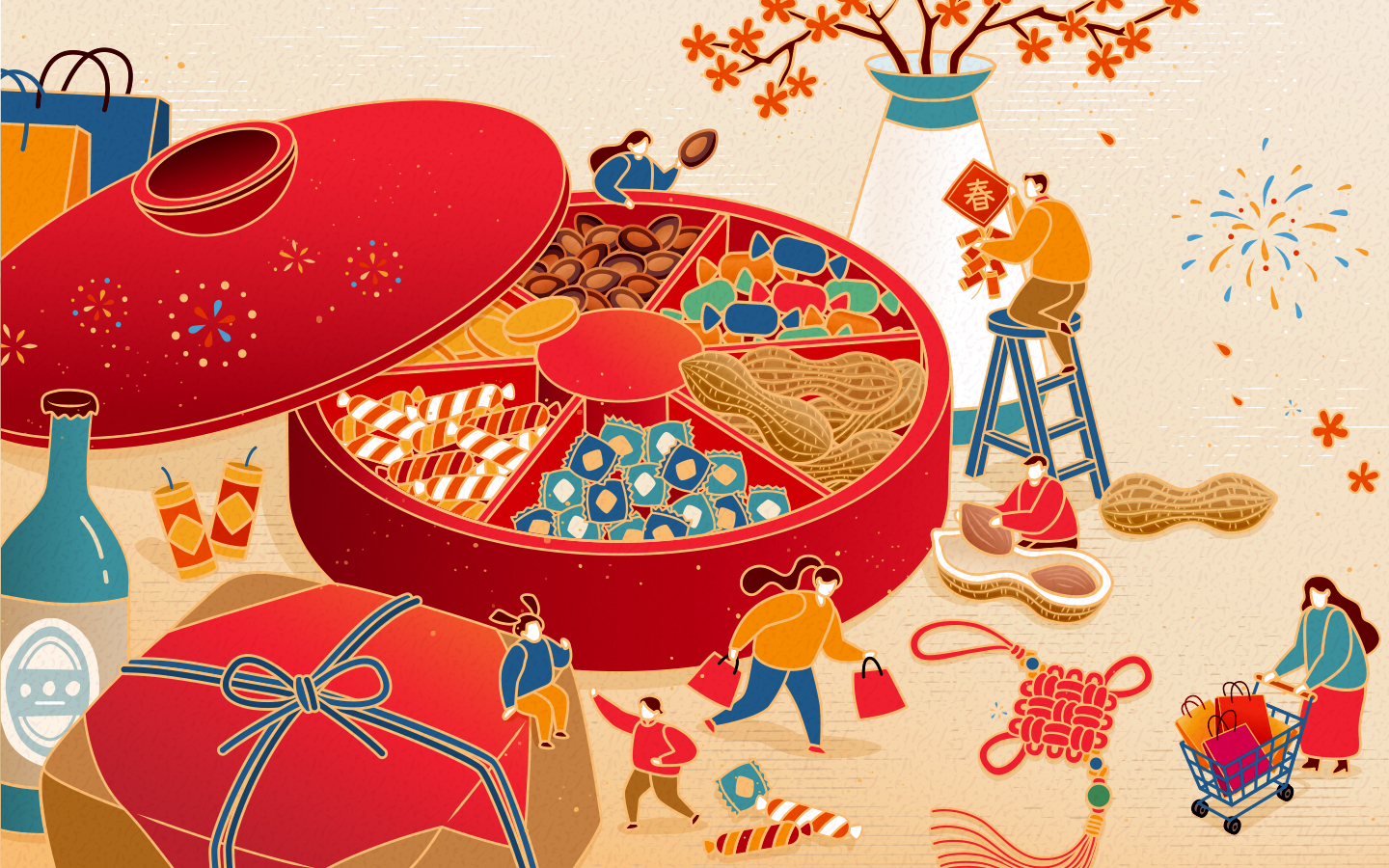 Kung hey fat choi – Chinese New Year is right around the corner! Also referred to as the Spring Festival, Chinese New Year has many traditional activities to take part in, from spring cleaning the home and preparing auspicious recipes to lighting firecrackers and handing out red packets stuffed with money. Gifts are an important part of this beloved Asian holiday, rooted in a belief that those who give generously will receive good luck in the upcoming year.
To help you with your gift-giving this Lunar New Year, check out some of these enviable food hampers from Macao's best luxury hotels and resorts, brimming with authentic and propitious treats. 
1. Mandarin Oriental, Macau – Chinese New Year Delights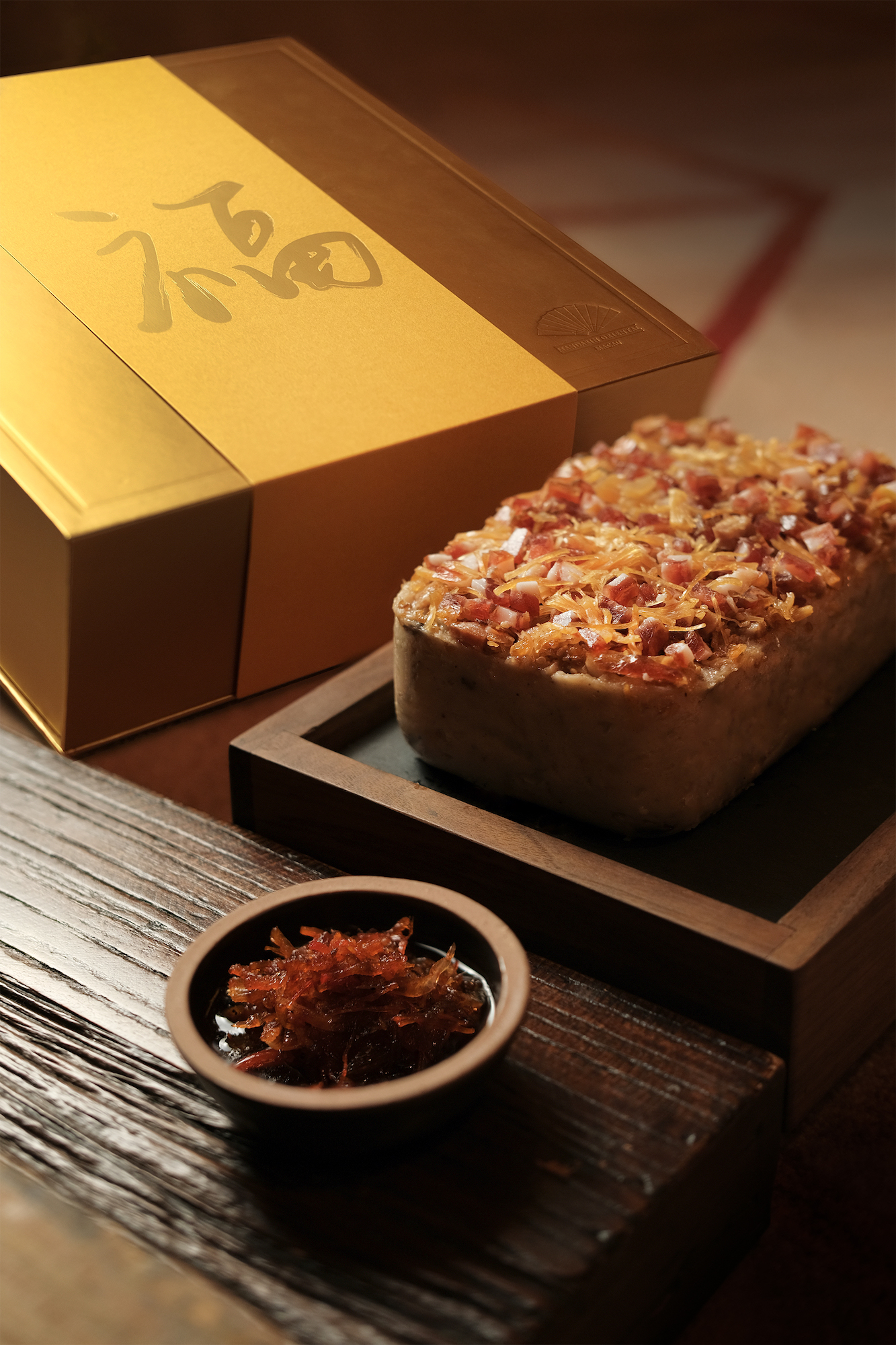 Rice and radish cakes are standard fare during Chinese New Year celebrations, as important culinary symbols of prosperity and fortune. The Mandarin Oriental, Macao is offering a range of festive hampers – six in total – featuring one or both of these traditional dishes, with additional delicacies, from a signature tea blend, dried mushrooms and abalone to a jar of homemade X.O. sauce.
Priced between MOP 278 to MOP 4,288; available at Mandarin Oriental, Macau's The Mandarin Cake Shop from 18-31 January 2022. Call +853 8805 8948 or email [email protected] for orders or enquiries.
2.  Wynn Resorts Macau Chinese New Year Cakes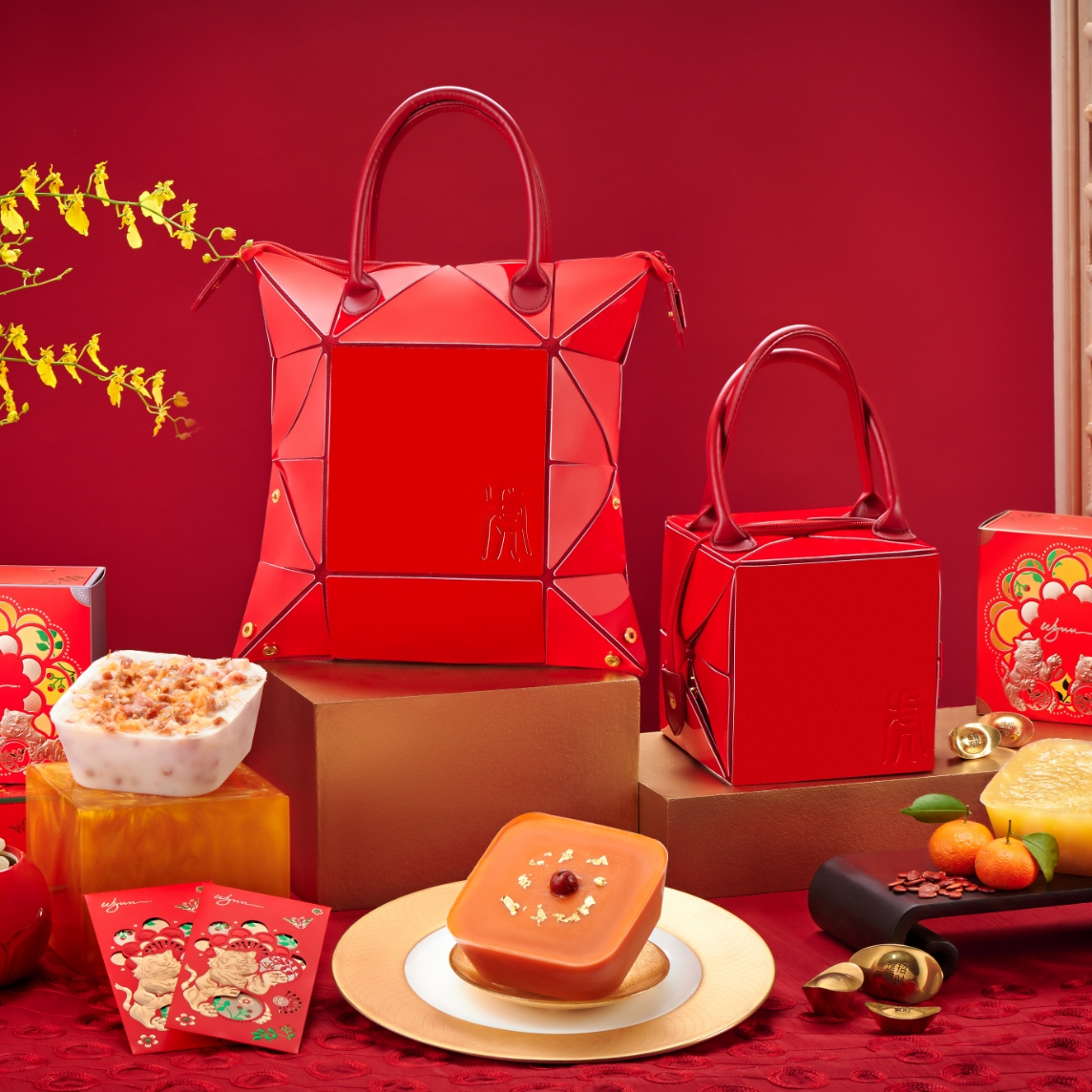 Sustainable and chic, we love this brightly-hued gift idea from Wynn Resorts. Choose one of four authentic New Year's desserts, which are served up in a foldable red handbag that's embossed with Year of the Tiger motifs. Not only does this reduce wasteful packaging, the handbag can be reused well after the seasonal festivities. Traditional recipes to choose from include turnip cake, taro cake, coconut cake or water chestnut cake. 
Priced between MOP 368 to MOP 428; available at Wynn Macau's Wing Lei and at Wynn Palace's Sweets from 17 January 2022 onwards. Call +853 8986 3663 for orders or enquiries.
3. The Conservatory's Chinese New Year Hamper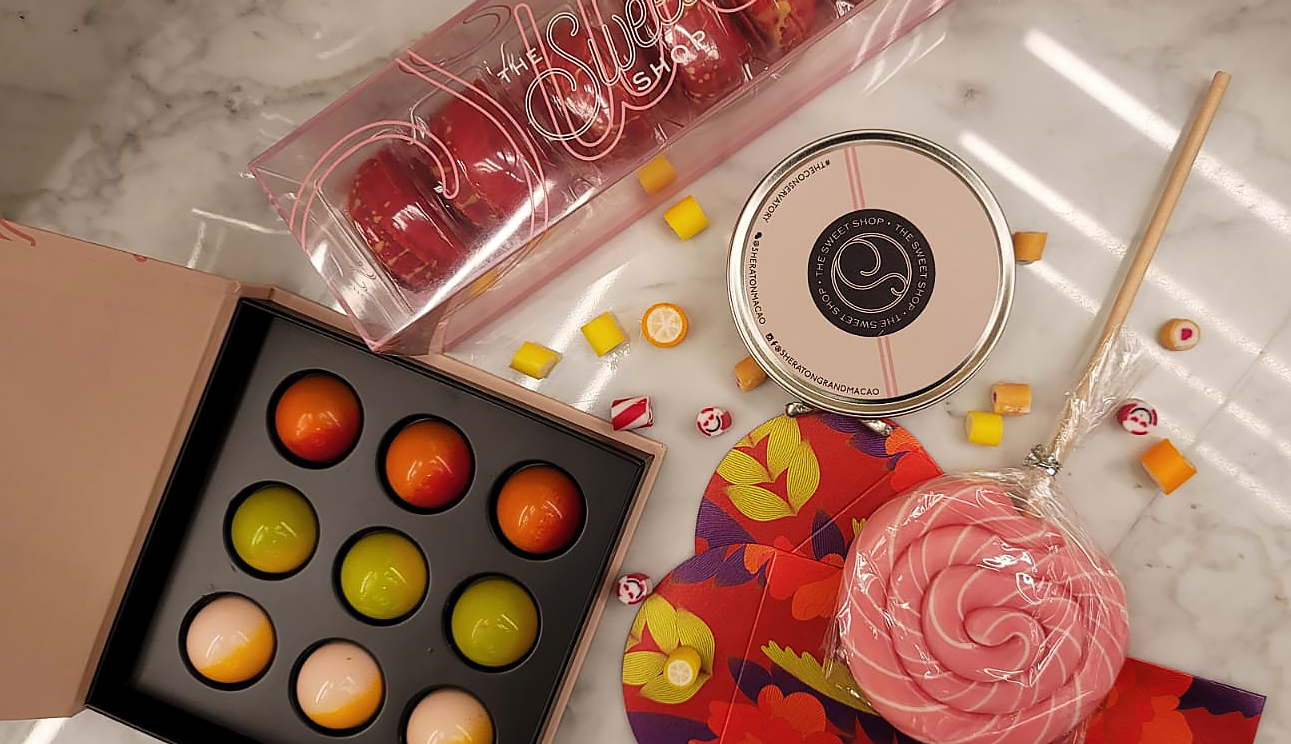 Know of someone special with a serious sweet tooth? Head to the Sheraton Grand Macao, where you can pick up one of The Conservatory's Chinese New Year Hampers. Enjoy chocolate-dipped longans, chocolate wolfberry cake, special Chinese New Year macarons, and sugar-coated fruit jellies, to name just some of the treats on offer.
MOP 688; available at The Londoner's The Conservatory from 24 January 2022 until 15 February 2022. Call +853 8113 1200 or email [email protected] for orders or enquiries.
4. Artyzen Grand Lapa Chinese New Year Hamper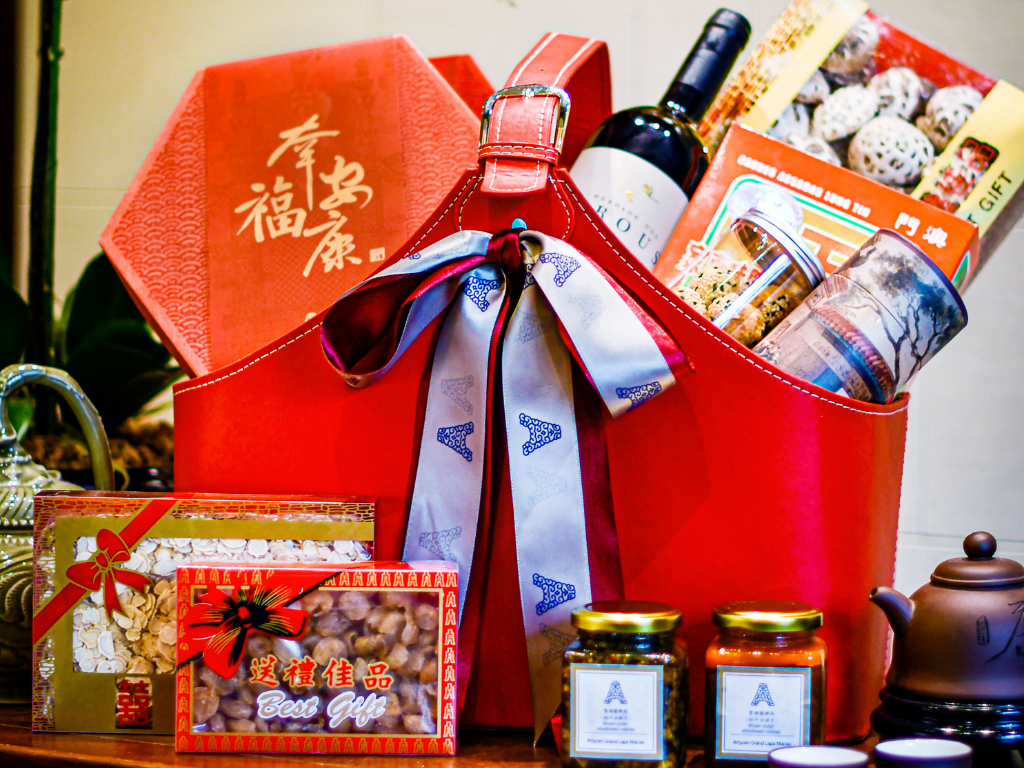 You'll find everything you need (and more!) in this bountiful basket of goodies, from the Artyzen Grand Lapa. The hotel's Chinese New Hamper is brimming with traditional holiday snacks, including homemade rice and coconut pudding with dark brown sugar, turnip pudding with dried shrimp, cured meat and conpoy, preserved pork sausage, deep-fried sesame balls, dried longans, premium loose leaf tea… the list goes on and on. To add a more personal touch, there's also an option to customise gift hampers. 
MOP 1,988 per box; prices upon request for custom hampers. Available at the Artyzen Grand Lapa Cake Shop until 15 February 2022, with two-day advance orders. Call +853 8793 3810 for orders or enquiries.
5. Grand Lisboa Palace Chinese New Year Hampers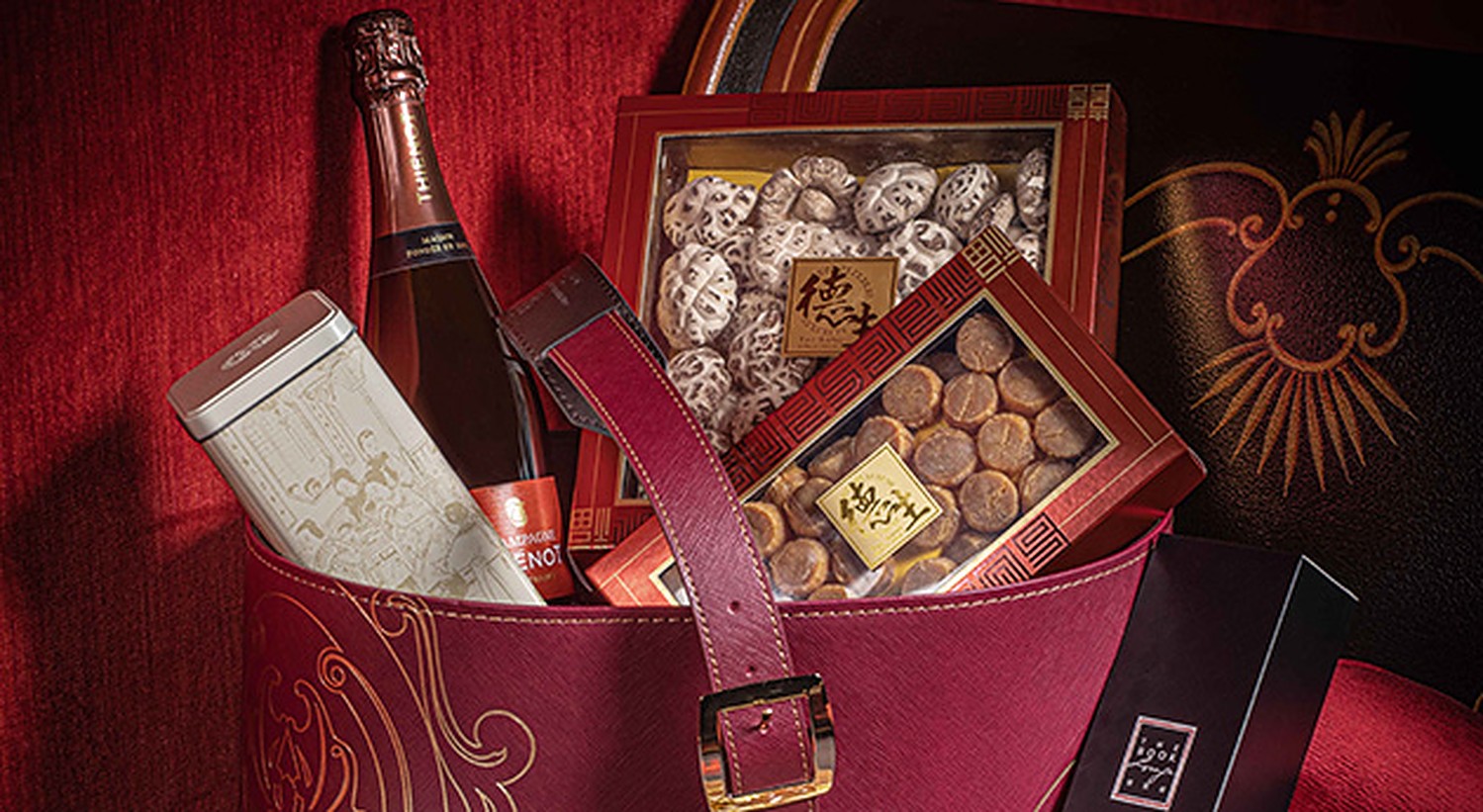 Delight your friends and family with this decadent offering from the Grand Lisboa Palace, which curates Chinese New Year Hampers brimming with traditional New Year's cakes, mushrooms, dried scallops, Chinese tea and a special homemade X.O. sauce with shrimp essence. Opt for the sumptuous Palace Garden Opulent Hamper or build a bespoke gift basket with the Palace Garden Choose-Your-Own Hamper.
Priced between MOP 1,888 to MOP 2,988; available at the Palace Garden for purchase from now until 10 February 2022 and redeemed from 19 January 2022 to 10 February 2022. Call +853 8881 1380 for orders or enquiries.