Creamy red lentil soup by Mariana de Oliveira Dias
Creamy red lentil soup by Mariana de Oliveira Dias

Link copied
Leaving you nourished on a totally different level, this velvety red lentil Soup is not only hearty and full of flavours but also healthy.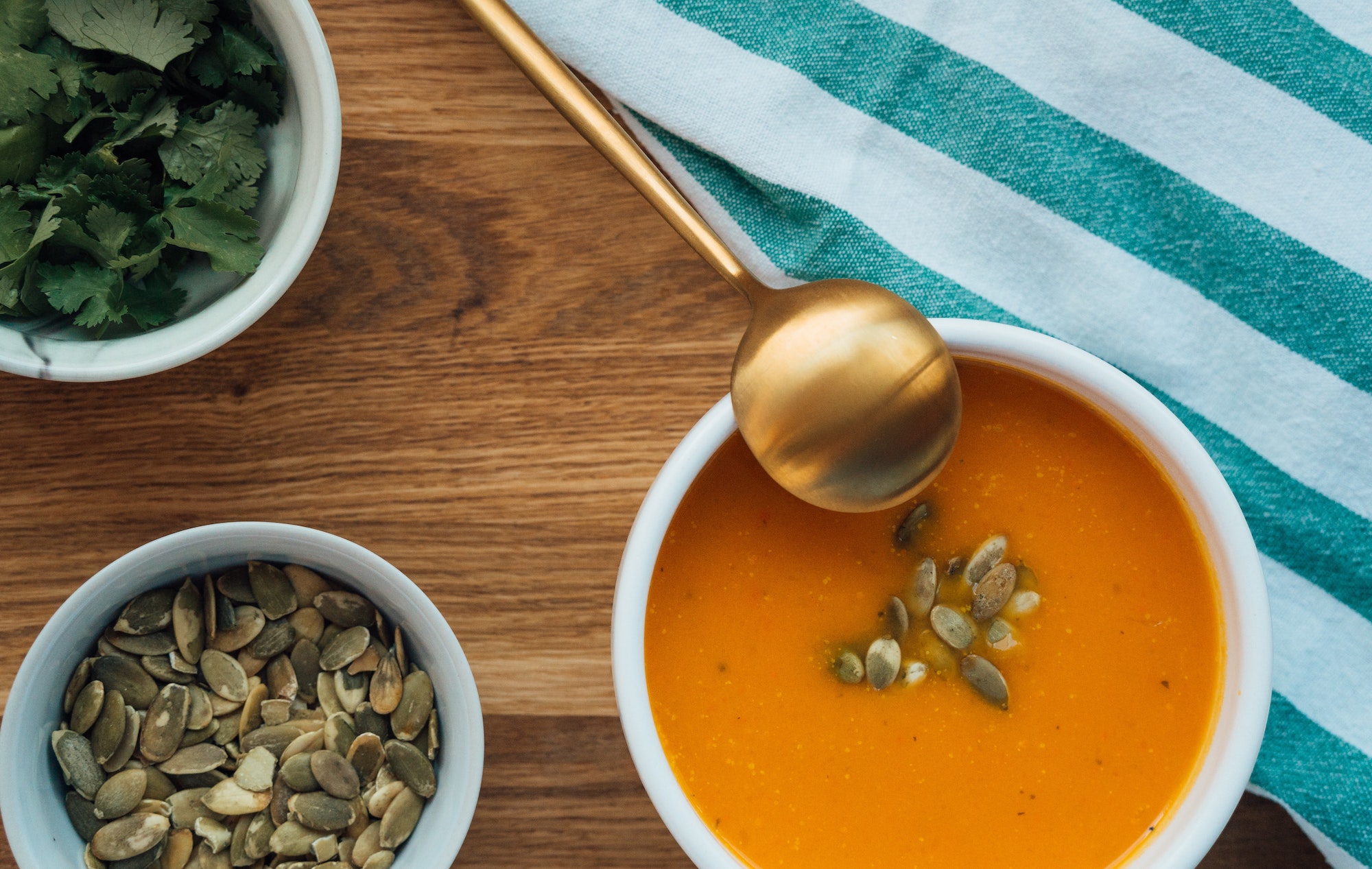 Serves

Prep time

Cooking time
Ingredients:
1 tbsp olive oil
1 white onion, diced
4 cloves of garlic, diced
3 ​​celery stalks, sliced horizontally
1 large potato, diced
1 tsp cumin powder
1 tsp turmeric powder
½ tsp ginger, grated
½ tsp smoked paprika
Salt to taste
5 cups vegetable broth
1 ½ cups washed red lentils
2 large tomatoes, cubed
½ cup coconut milk (optional)
⅓ cup coriander
1 tbsp lemon juice
Mariana de Oliveira Dias is a certified wellness consultant and nutrition coach, certified yoga instructor and raw vegan chef. In 2014 she opened Macao's first cold-pressed juicery, Sattva Juicery and Kitchen, and more recently her consultancy, MOD – Integrated Wellness and Consulting services Limited, which aims to provide wellness services to Macao's community through events, workshops and nutrition.
This velvety red lentil Soup leaves you nourished on a totally different level. Here's a dish by Mariana that's not only hearty and full of flavours but is also cosy and healthy. Thanks to its ingredients, this legume base soup is packed with protein and fibre, is naturally anti-inflammatory, vegan and gluten-free.
Tip: Soak the lentils in a bowl of water overnight. This will save you cooking time. Also, try sticking to the red lentils as these give the soup a thick and velvety texture – the other varieties don't break down the same way.
DIRECTIONS:
1. Heat the olive oil in a pot over medium heat, and sauté the onion until it softens, about five minutes.
2. Add garlic, celery and potatoes, and cook for around 2 minutes, until the garlic becomes fragrant.
3. Add spices and stir well.
4. Add lentils, broth and tomatoes, and heat on high until it starts to boil.
5. Once boiling, reduce heat to low, cover and cook for 20 minutes, or until potatoes and lentils are tender.
6. Add coconut milk, if using.
7. Season to taste.
8. Remove half of the soup contents, and add to a processor or blender. Blend until smooth.
9. Pour the blended soup back into the pot. Add lemon juice and coriander.
10. Season with salt and serve warm.
Gluten-Free | Vegan | Dairy-Free | Naturally Sweetened | Raw