Chinese New Year: 3 auspicious dishes to welcome the Year of the Rabbit
Chinese New Year: 3 auspicious dishes to welcome the Year of the Rabbit

Link copied
In the run-up to Lunar New Year, we're rounding up some of our favourite traditional foods to enjoy with friends and family.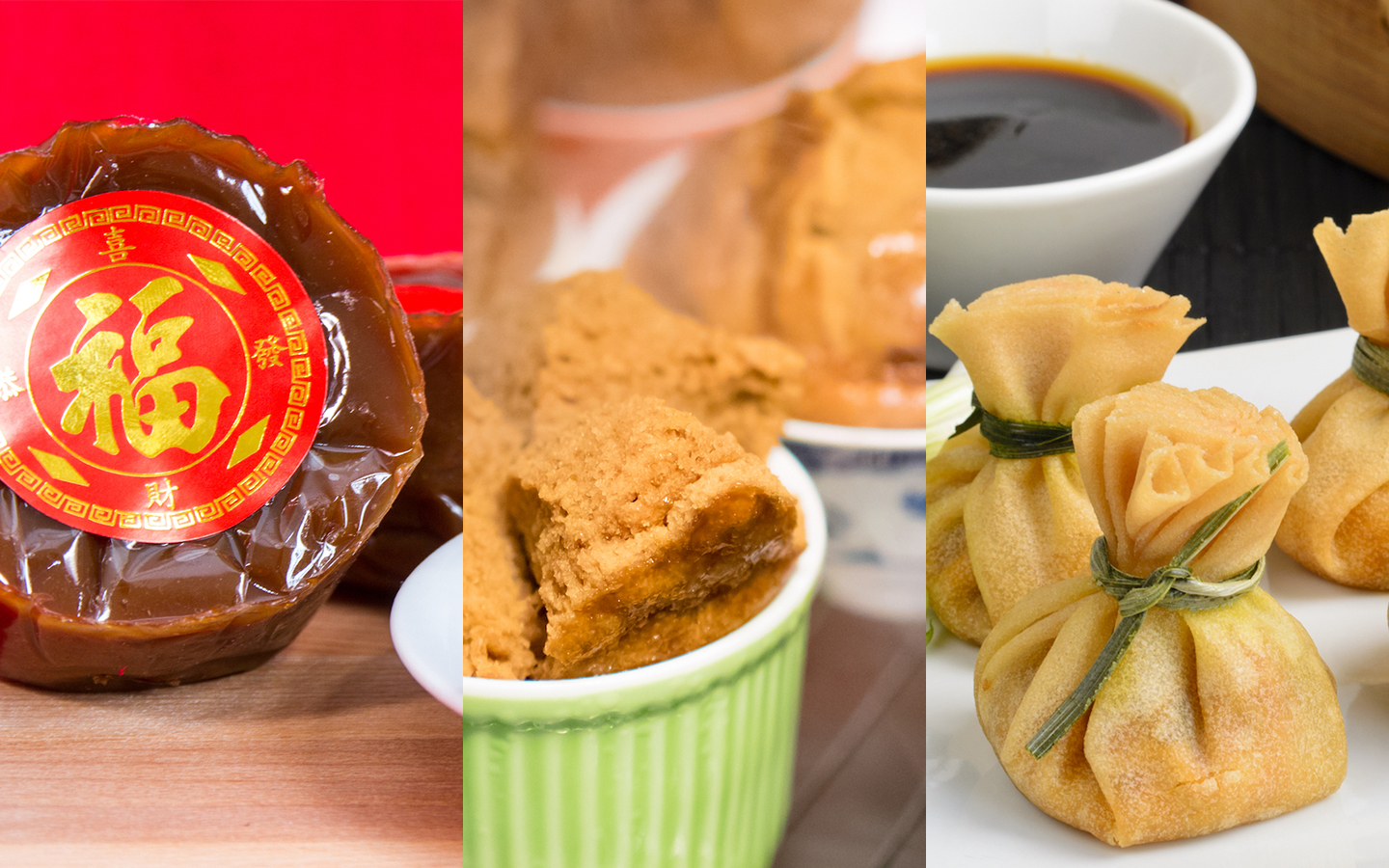 Chinese New Year, also commonly referred to as Lunar New Year or Spring Festival, is a time for celebrating new beginnings, honouring old customs, and spending plenty of time with loved ones. It's also a time to indulge your appetite; it's customary for families to prepare a lavish feast made up of foods that represent good fortune and luck, often due to the pronunciation or appearance of the dish. 
Usher in the Year of the Rabbit on 22 January this year with these three festive recipes, traditionally prepared for friends and family over Spring Festival, which each carry their own special meaning for the new year.
1. Chinese New Year Cake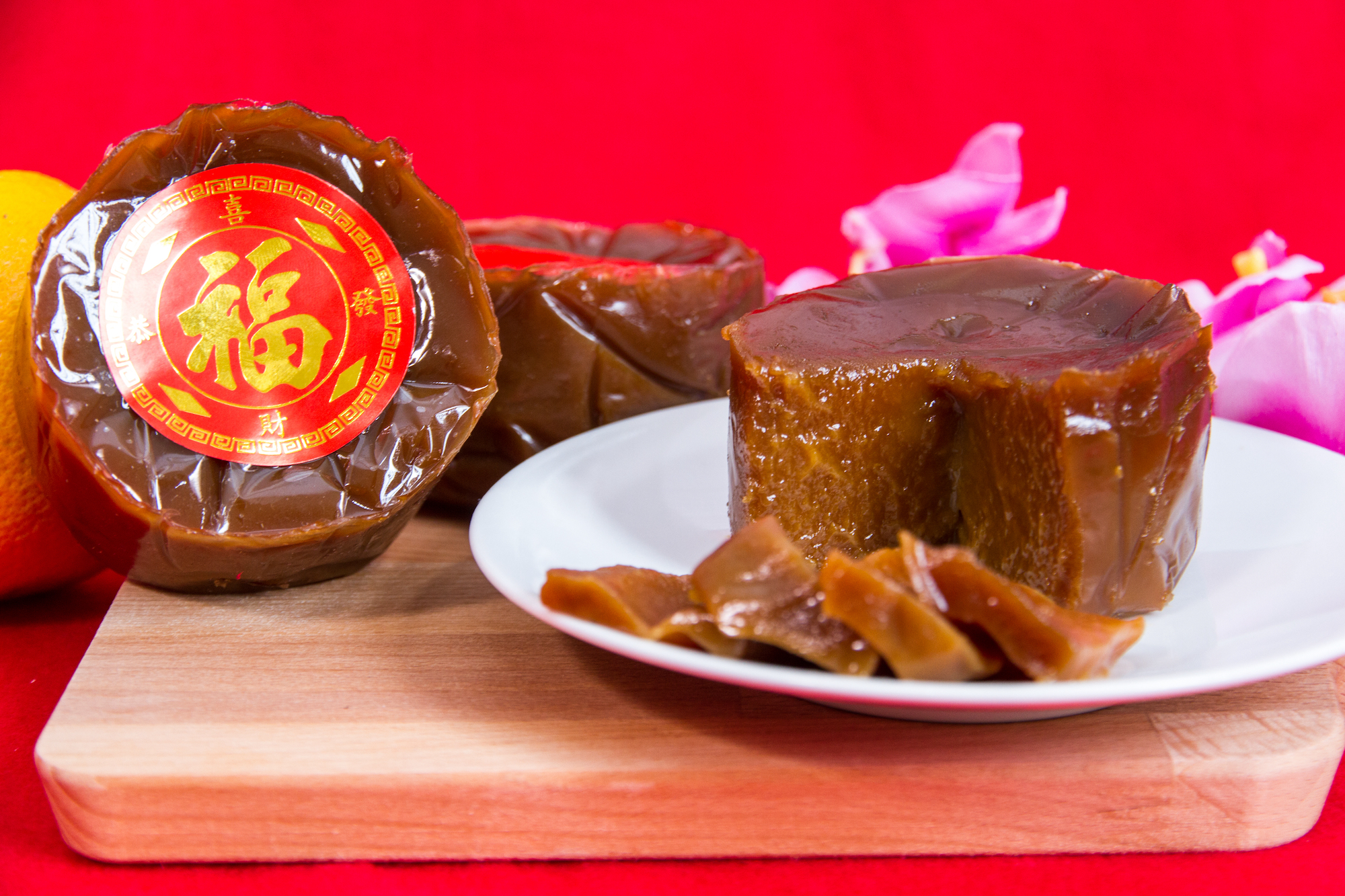 Chinese New Year Cake, also called leen goh (年糕), is a sweet rice cake made with glutinous rice flour, sugar and water. Legend has it that these gooey treats date back to around 2,500 years ago, when Wu Zixu, a general and politician of the Wu kingdom, secretly used bricks made from glutinous rice flour to build the foundation of the capital's city walls. During wartime, many residents were able to survive food scarcity thanks to this secret trove of rice flour. 
There are other legends associated with this cake, and it's become synonymous with the new year festival. In fact, the cake's name in Cantonese ("leen goh") sounds the same as "a year higher", and is believed to elevate your luck and prosperity in the coming year.
For the recipe, click here
2. Chinese Steamed Sponge Cake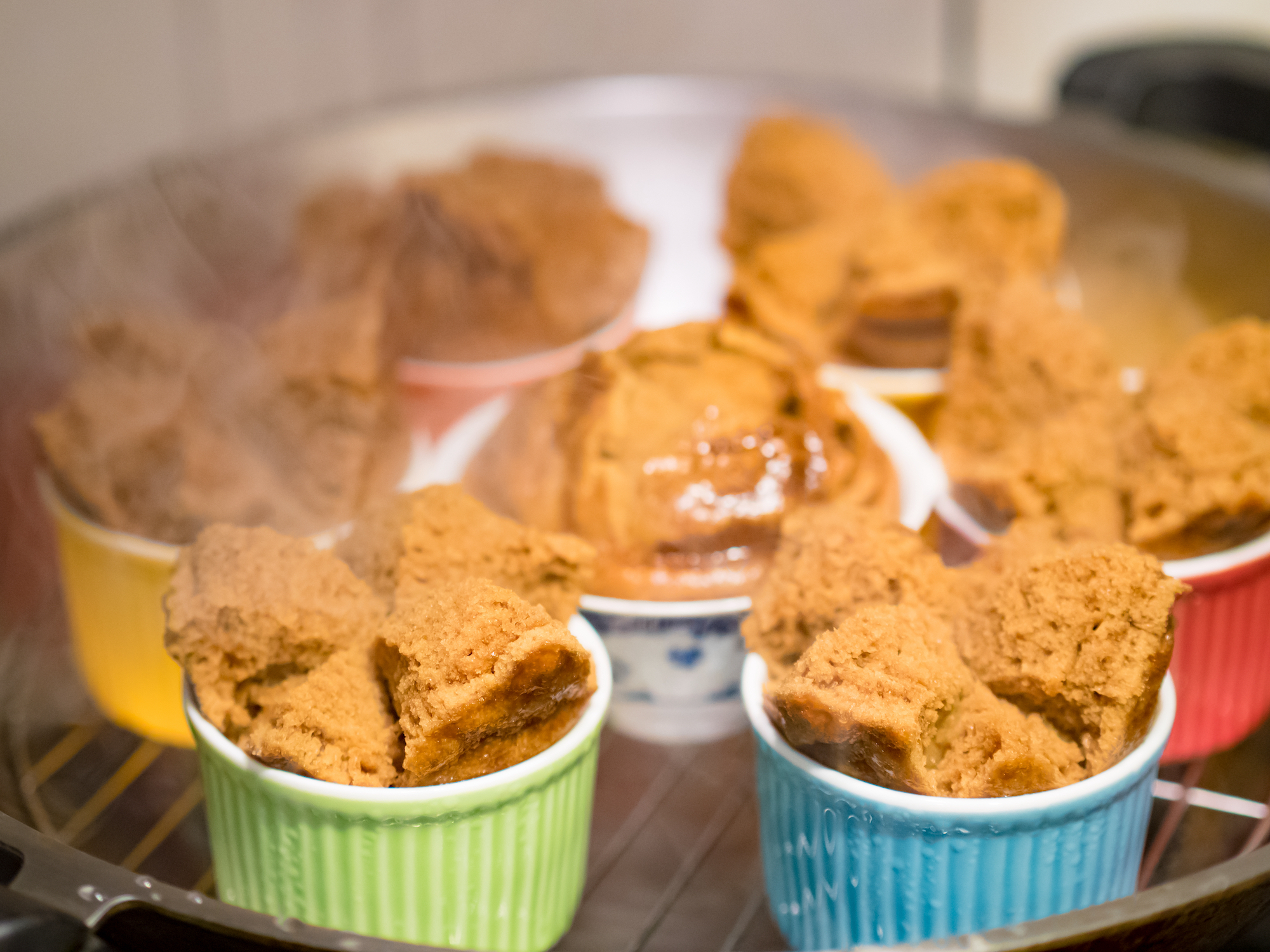 If you've had dim sum before, chances are that you've already come across Chinese steamed sponge cake, or ma lai go (馬拉糕), a popular dessert that's spotted on most dim sum carts. Sweet and fluffy with a golden-brown exterior thanks to brown sugar, it's become one of the most common lucky desserts for Chinese New Year due to its gold-coloured appearance. The last character "go" (糕) shares the same pronunciation as another character 高, which means growth and improvement.   
Despite its name, Chinese steamed sponge cake may have originated in Malaysia. One theory is that under colonial rule, the British introduced afternoon tea culture to Malaysians, who in turn altered English sponge cake by replacing cow's milk with coconut milk, and steaming it instead of baking it. The dessert was eventually adopted in Hong Kong and across southern China, and was named ma lai go (or "Malay sponge cake") for its Malaysian connection.
For the recipe, click here
3. Money Bag Dumplings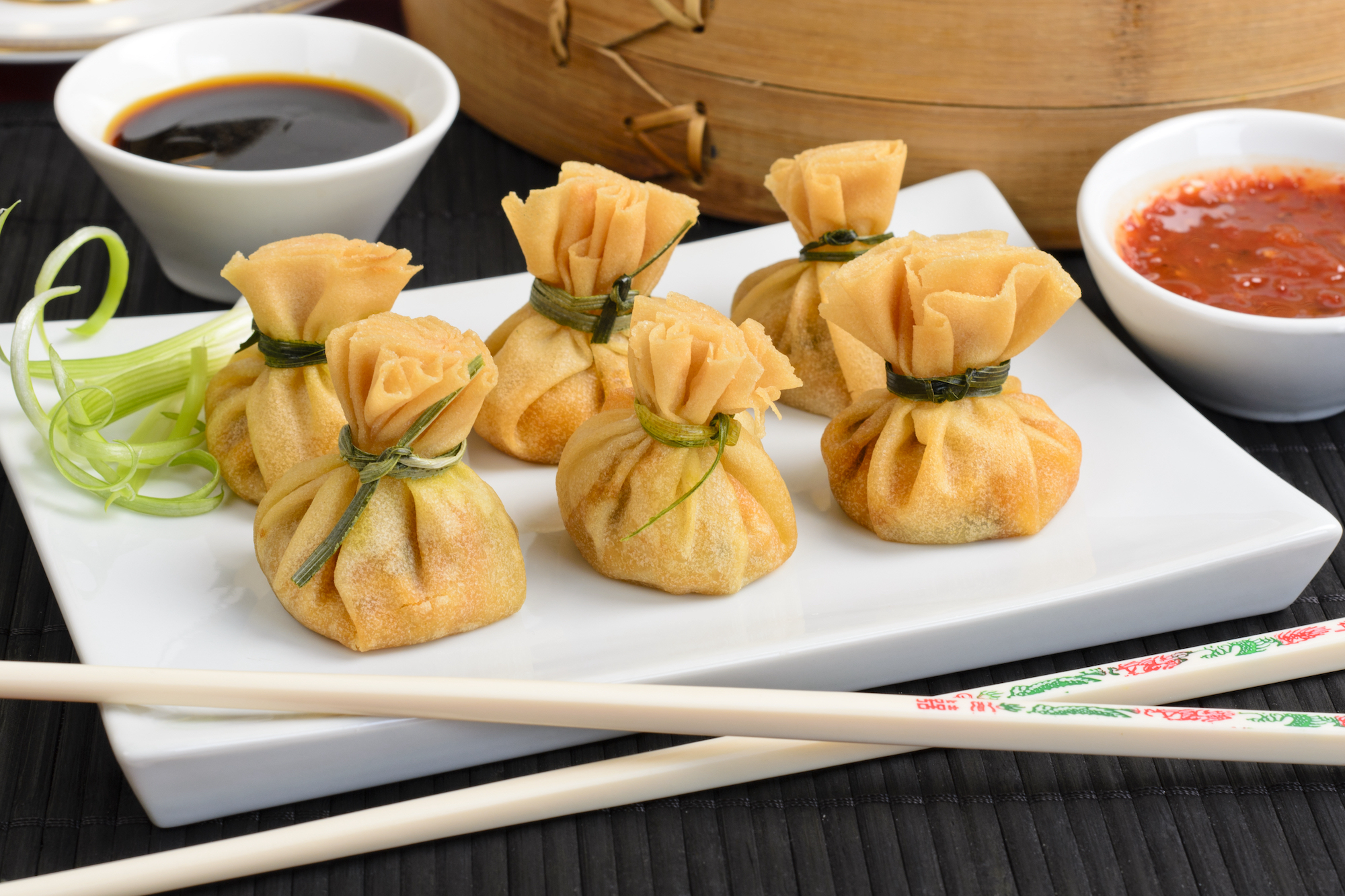 Many Chinese families love to gather and prepare huge swathes of dumplings over the festive period – just another reason why Spring Festival is a foodie's paradise! Although you can make any kind of dumpling, these delicious parcels – known in Cantonese as wong gam fuk doi (黃金福袋) – are highly favoured for their purse-like appearance. They're thought to resemble the small bags that emperors used to hold sacred and valuable objects, like jade and coins. With connotations of wealth and status, today these money-bag shaped dumplings are filled with minced meat, glass noodles and vegetables, and they symbolise good fortune that will be passed down through generations. 
For the recipe, click here
This article has been last updated on 18 January