Chef Benny Wu of Michelin-starred Ying restaurant returned to the bottom to rise to the top
Chef Benny Wu of Michelin-starred Ying restaurant returned to the bottom to rise to the top

Link copied
The chef de cuisine of Ying, a celebrated Cantonese restaurant at Altira Macau, says old-school values of hard work and persistence were the keys to his success.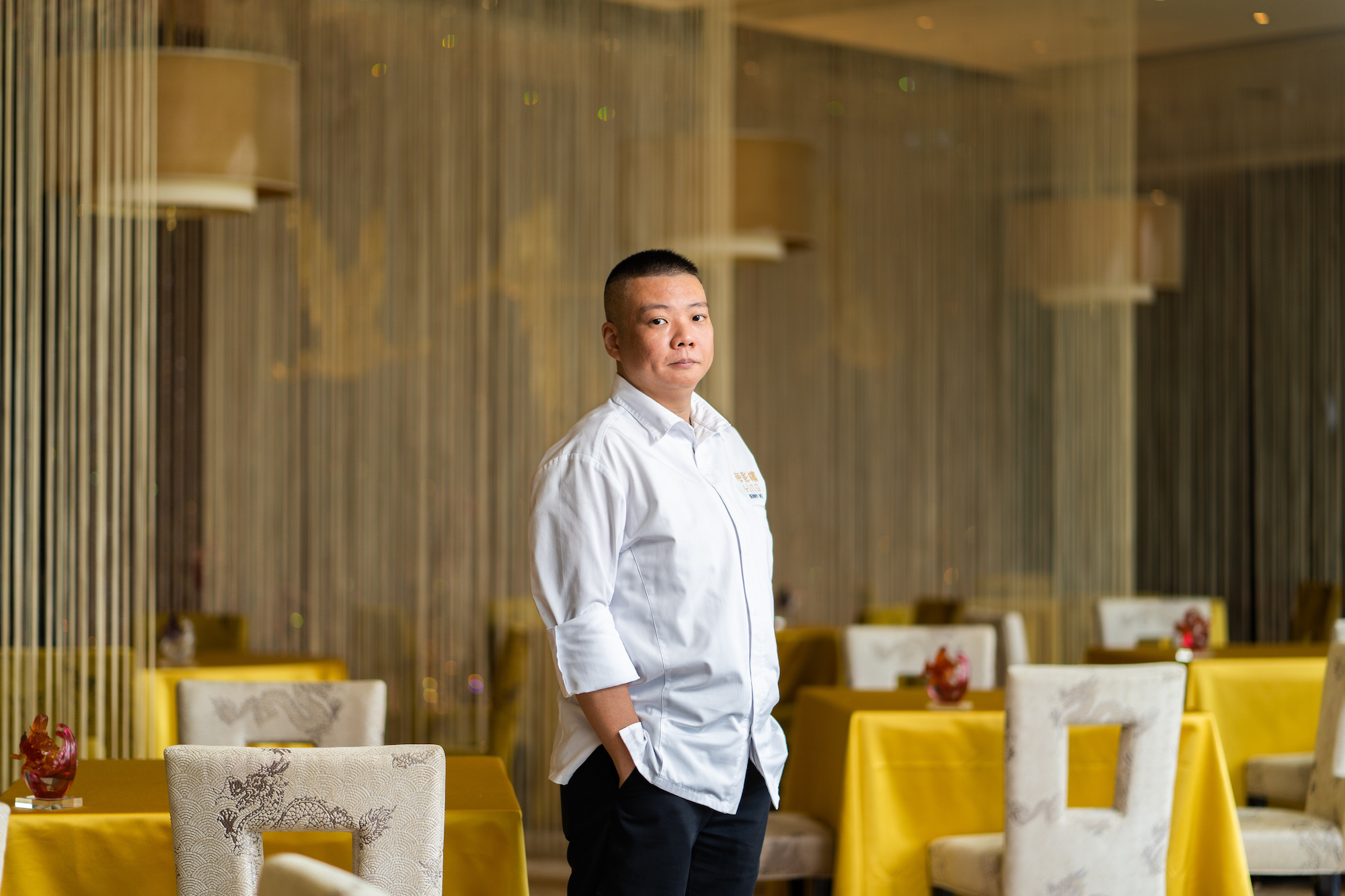 Working in any kitchen is tough. But Chinese kitchens are notoriously demanding, requiring excellence in different cooking techniques – such as dim sum, roasting and wok-frying – often for little pay.
The idea of working long hours in a hot kitchen to gain experience may turn off young people today, but many revered chefs followed this path to reach the pinnacle of the restaurant world. Chef Benny Wu of Michelin-starred Ying restaurant at Altira Macau is one of them.
While many of his peers left the kitchen to work in casinos, Wu stuck it out and kept climbing the ladder – even if that meant stepping back to the bottom rung momentarily to advance farther in the future. In this 'Know Your Chef' interview, Wu extols the virtues of hard work and explains why he is so passionate about Chinese cuisine.  
The early days: Born in 1979 in Guangzhou, where his Macao-born father ran a Chinese restaurant, Wu appreciated Chinese cuisine from an early age. "I always tried to sneak into the kitchen for something delicious to eat. They [the cooks and his father] always kicked me out," he recalls. "They didn't want me to get hurt, because the kitchen floor was often wet and slippery, unlike today's clean and orderly kitchens." 
But the young gourmand discovered more than food in the kitchen. "I loved watching the chefs prepare Cantonese-poached chicken [a type of poached siu mei, or Cantonese roast dish, also known as 'white-cut chicken'] – from butchering and feather plucking to poaching the chickens in ice water. The whole complicated procedure is engraved in my memory." 
As an only child of parents who worked long hours at the restaurant, Wu learned to take care of himself, too. Since the age of six, he shopped at the local market for ingredients and then prepared meals – like black beans, minnow and rice – in a rice cooker. "I wasn't allowed to use the kitchen stove [for safety reasons], so I cooked everything in the rice cooker. When in doubt, I called my mother who was at work at my father's restaurant." 
When Wu was 13, his parents relocated to Macao. The city introduced him to a whole new world of flavours and ingredients. "The seafood in Guangzhou was usually from inland, so when I moved to Macao, I could eat some seafood that couldn't be found in Guangzhou, such as sea bass." 
At 17, Wu dropped out of school and got his first job as an apprentice at Gold Coast, a Western restaurant off Avenida de Almeida Ribeiro that has since closed. "I hadn't made up my mind about whether I wanted to be a Chinese or Western cook. I hadn't worked at that point, so I thought it was worth exploring different cuisines." 
In a kitchen with only five other people, Wu had to work on everything, mainly preparing ingredients for the chefs – an experience he recalls being a bit chaotic. When he moved on to a 45-seat Chinese restaurant at the long-standing Hotel Royal Macau three months later, he joined a much larger team – 35 employees in total – and discovered an entirely different way to work. "The kitchen was more orderly, and everyone's role was clearly defined." 
Wu started at the most junior level as the third da he, an assistant chef responsible for preparing and delivering ingredients to cooks. Wu says it was an invaluable opportunity. "This was a fantastic role. I got to observe how the cooks prepared ingredients, how they plated dishes, how they chopped certain ingredients and how they stir-fried on the wok line." 
Around four years later, Wu was promoted to head da he, the assistant responsible for calling out incoming orders. When a wok chef was on leave, he would cover for them. 
The turning point: After a decade in the industry, including stints at other Chinese restaurants, Wu landed a major opportunity in 2006 – a job at the now defunct Wynn Club at Wynn Macau. Despite his ten years of experience, Wu had to start from the bottom as a da he in the VIP kitchen. 
"It was the first international kitchen I ever worked in, and the bar was high. The wok line was managed by prestigious chefs from Hong Kong, and experienced local cooks were expected to assist them," he explains. "Although my role was lower, my pay was higher than any da he in other restaurants. I didn't mind. I saw it as a great opportunity to learn." 
Previously, Wu had only worked in local restaurants that sourced ingredients from Macao or mainland China; however, Wynn Club catered to VIPs, and so the kitchen imported premium ingredients from around the world, such as France and Australia. 
"There were so many ingredients that I hadn't had the chance to work with, such as Wagyu and Angus beef. I also learned so much about how to plate a dish by using decorative flowers and leaves," he says. "This role [da he] triggered me to strive for excellence. I wanted to be good at my profession. I didn't take my afternoon breaks; I stayed in the kitchen trying to learn and practise as much as I could." 
Gaining momentum: The job certainly sharpened Wu's culinary techniques and knowledge. The VIP Wynn Club served well-heeled professionals and upper-crust socialites from Macao, Hong Kong and overseas. Expectations were sky-high for every dish. 
"Let's take braised abalone as an example," Wu begins. "At the Chinese restaurants I had worked in before, they used ingredients they could afford within a set budget; however, at Wynn Club, they used the highest-quality ingredients and would sometimes go beyond the budget to get them." 
While Wu worked to climb the ladder, some of his peers shifted career tracks to become casino dealers, a job that offered better pay and was less physically demanding. But Wu never doubted his chosen path. "I love working in a kitchen. I never thought about changing careers even though I got lower pay than a dealer back then. I believed, as long as I worked hard, I could earn higher pay and earn recognition. I wanted to excel at Chinese cuisine." 
The big break: After three years at Wynn Club, Wu bounced around Chinese restaurants at high-end resorts, including L'Arc Chinese restaurant at L'Arc Macau and Galaxy Macau's VIP lounge JinMen Heen. 
In 2018, Chef Kelvin Au Yeung, the executive chef of three-Michelin-starred Jade Dragon, headhunted Wu and hired him as chef de cuisine at City of Dreams' Li Ying Club. With the help of the revered chef Au, who Wu now considers both a friend and mentor, he climbed the ranks, advancing to his current post – chef de cuisine at Michelin-starred Ying – in 2021.  The one-Michelin-starred powerhouse aspires to give a modern take on traditional Cantonese cuisine, and it offers a large wine cellar to pair with dishes such as flambéed Ibérico char siu and stir-fried prawns with XO sauce.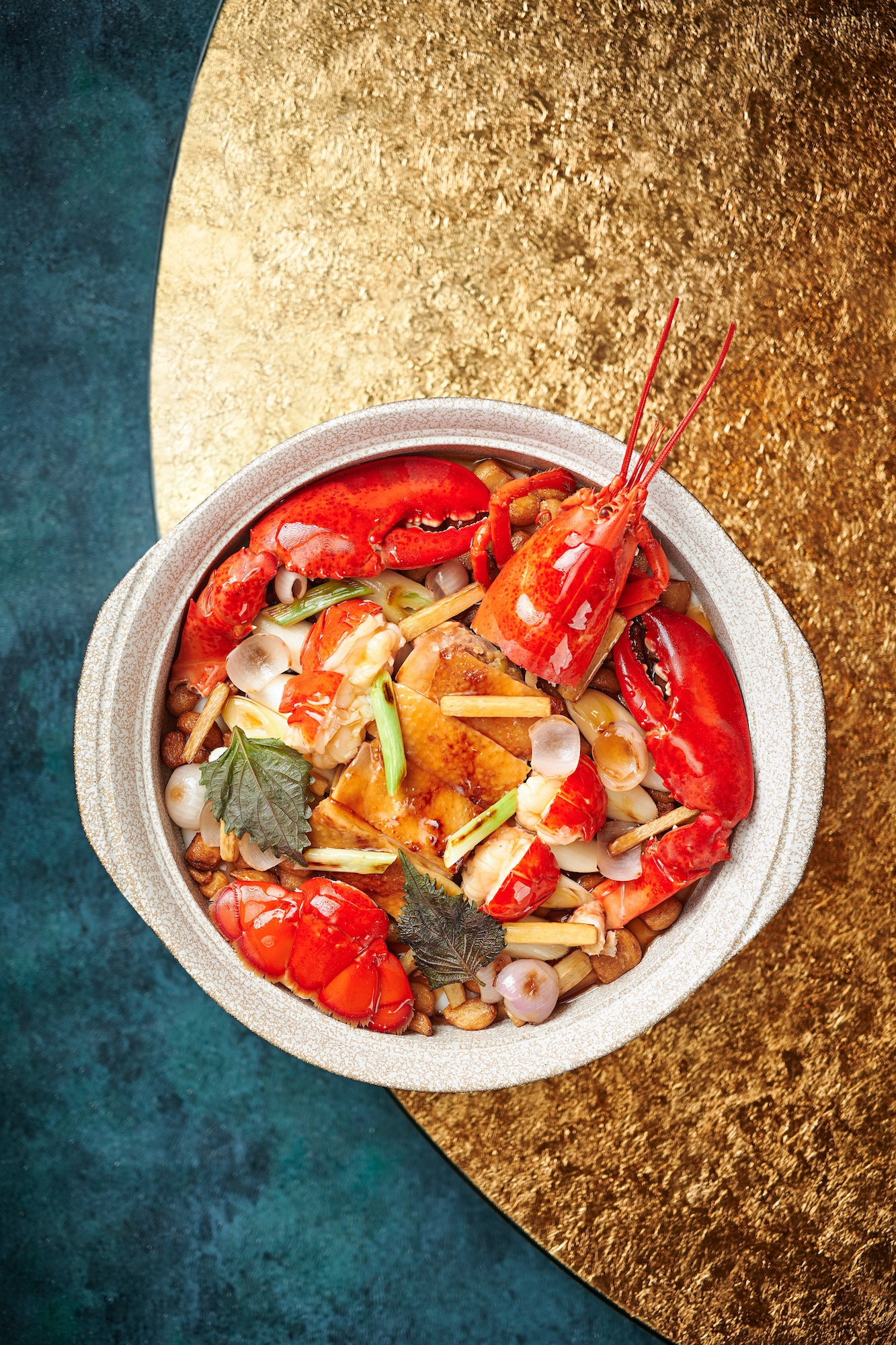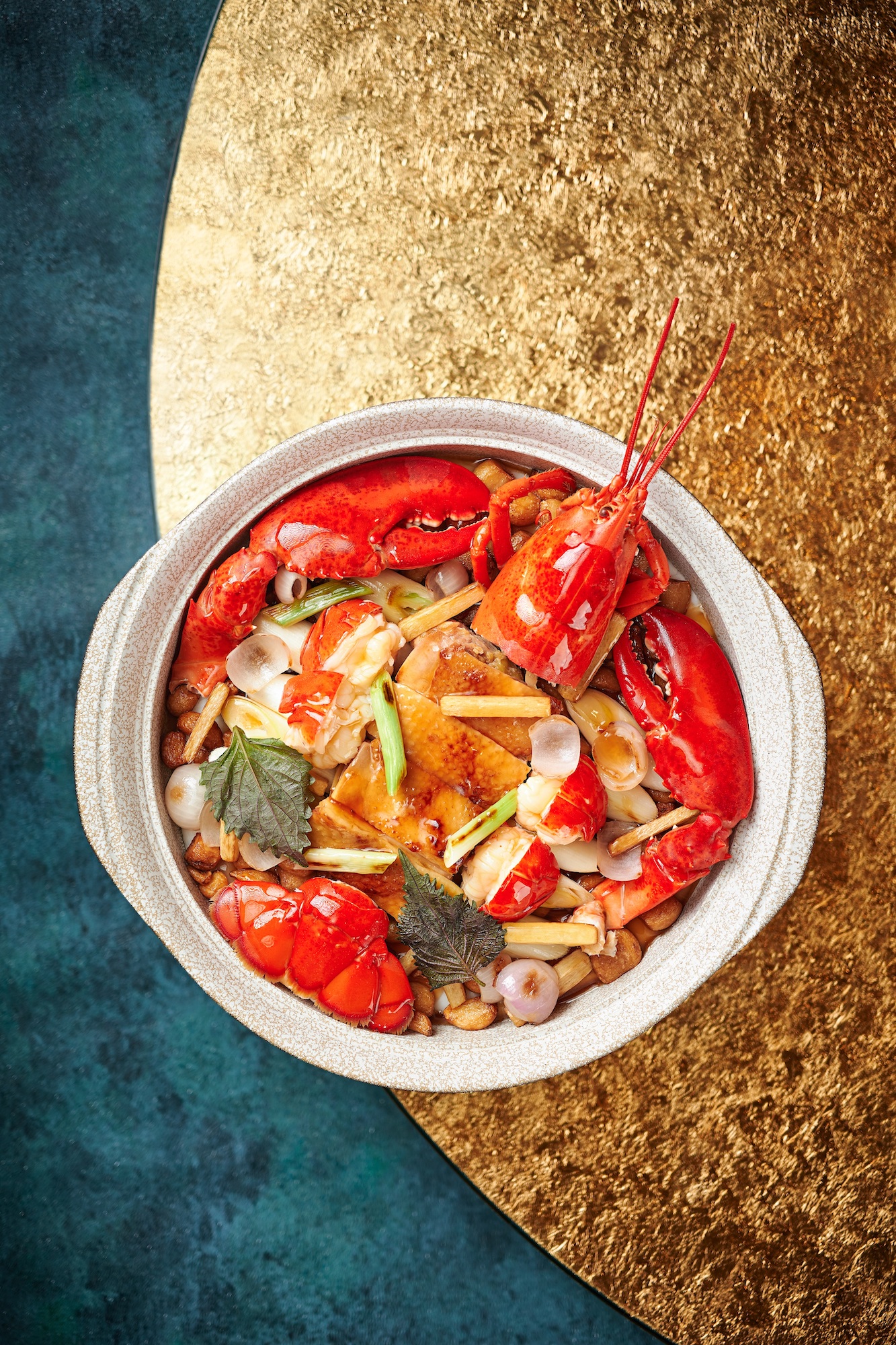 "Chef Au Yeung always shares his culinary experience and knowledge with me. When I am in doubt, he will demonstrate how to cook a dish and explain different techniques – steaming, braising, stewing – in detail. When I've cooked a dish that could be even better, he will offer a lot of advice," says Wu. 
As soon as he took charge of Ying, Wu understood he had to shoulder a lot of responsibilities. "When I started, I didn't dare to make any changes to the menu. Then, I started to …  incorporate my own cooking concepts and styles."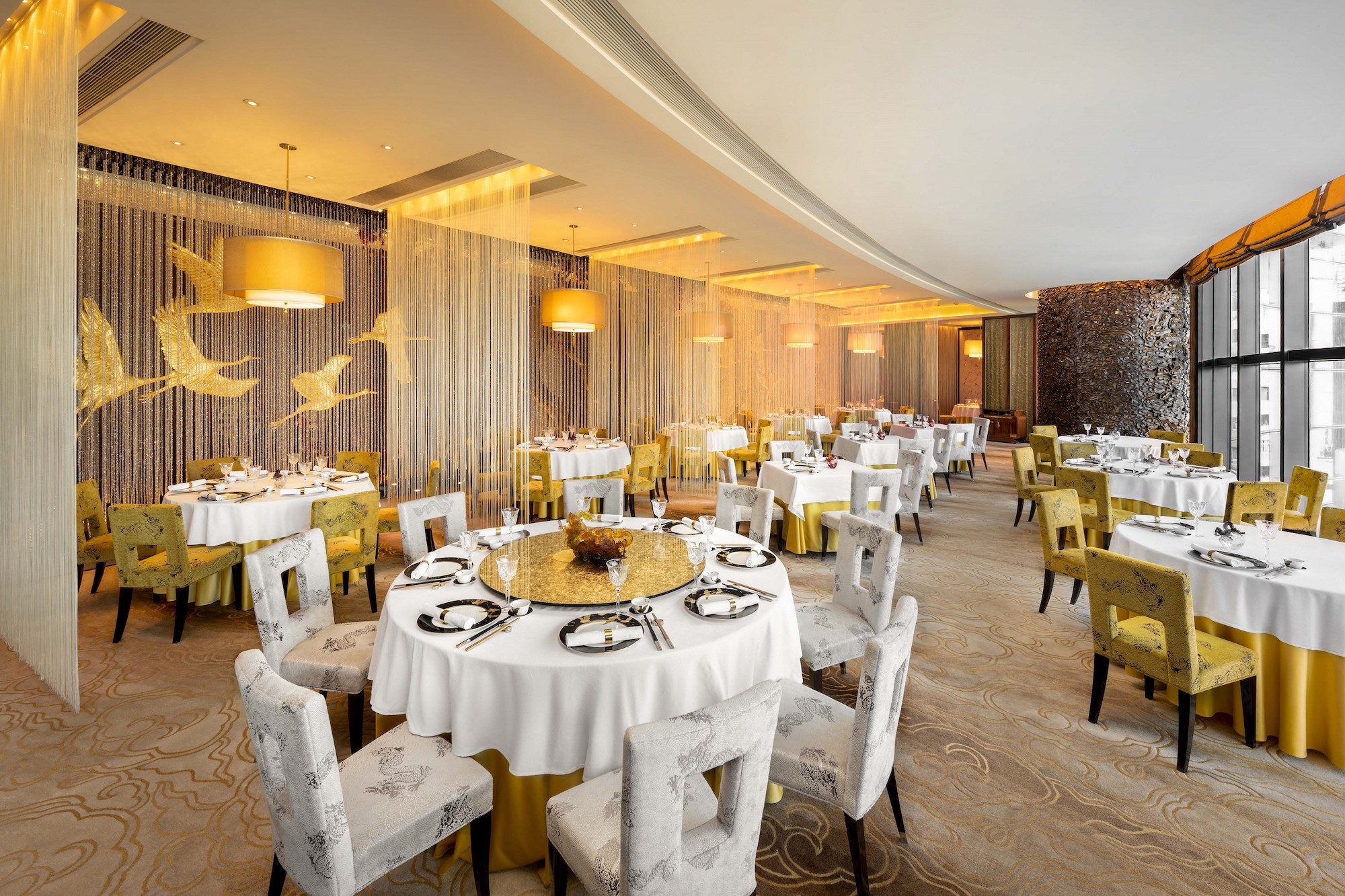 Favourite dish to make: Wu loves to cook his signature coconut-braised squab (baby pigeon). It's different from traditional braised squab, which is marinated with five-spice powder and Chinese herbs, then air-dried and deep-fried. 
"Coconut always works well with poultry. It can dilute the gamey flavour… and replace the dominating flavour of herbs with the aroma of coconut."
The dish will soon appear on Ying's "Michelin-starred set menu", which is set to debut in June, but it must be pre-ordered, as it requires additional time to prepare, Wu notes.
The biggest challenge of his current role:  "The biggest challenge is indeed the pandemic. It's really affecting our business – unsteady flow of customers and limited manpower."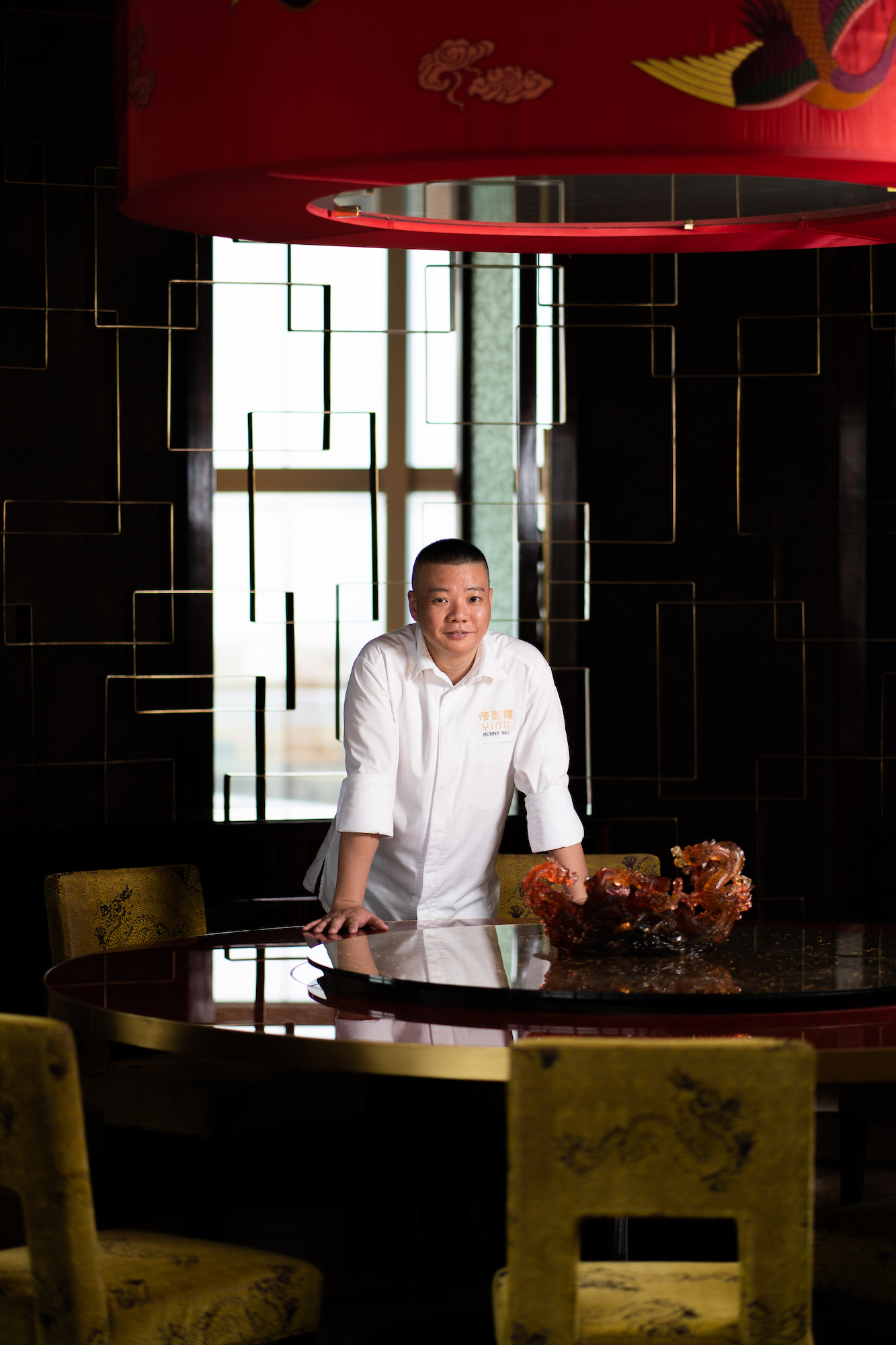 Parting advice: "There are no shortcuts in Chinese cuisine. My advice to junior cooks is to work at every post [of a Chinese kitchen] and gain as much experience as you can. I've met some young cooks who wanted to go straight to the wok line," he says. 
"They think that success only relies on the ability to cook stir-fries, without having to first learn about ingredients and cooking concepts. Taking things step by step is vital. I may sound old-school, but that's the truth. That's what I have gone through, and I firmly believe in it."