António chef David Abreu adds his own spice to authentic Portuguese dishes
António chef David Abreu adds his own spice to authentic Portuguese dishes

Link copied
From the football pitch to some of the world's top kitchens, the 30-year-old has followed a path to culinary excellence all his own.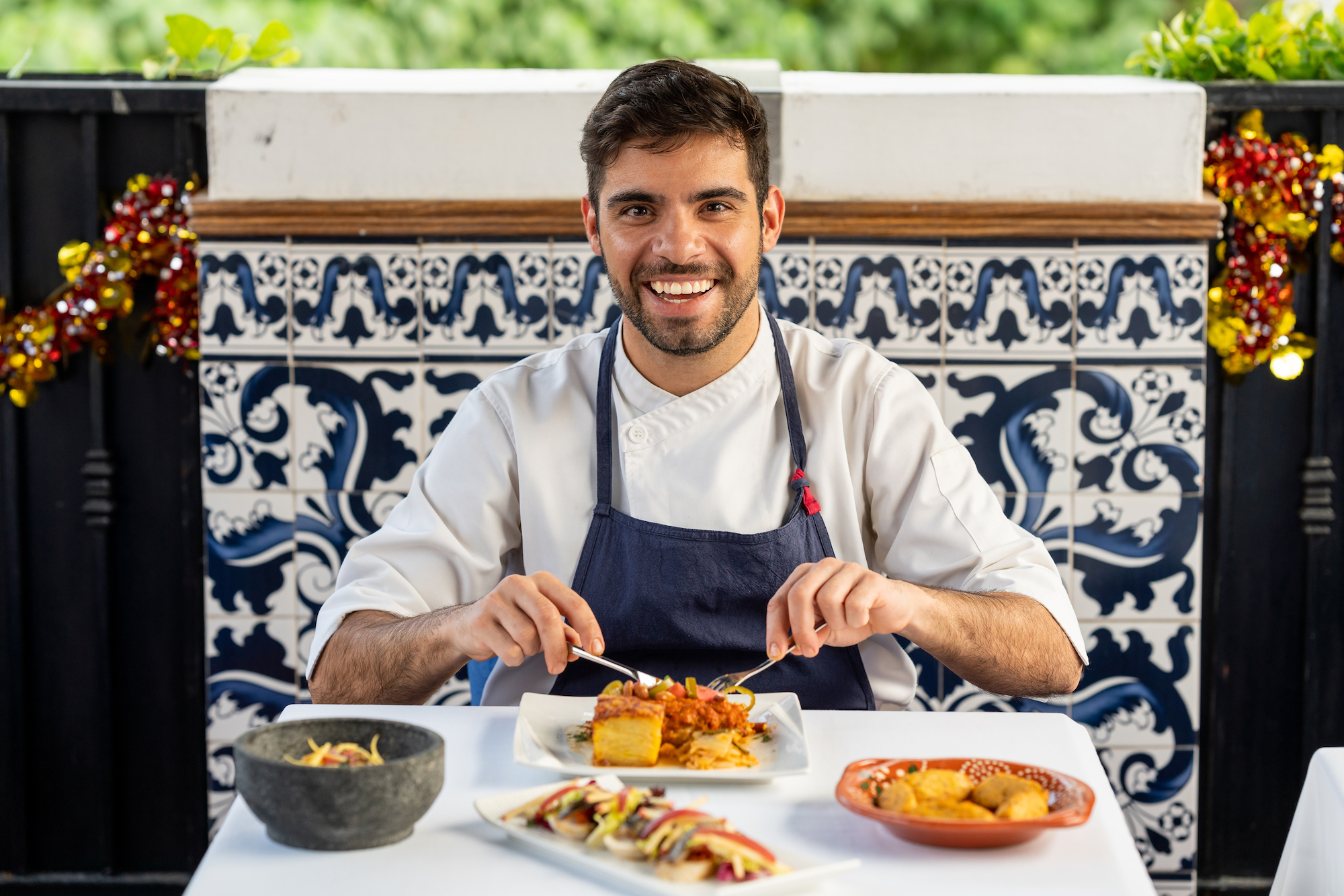 For Chef David Abreu, football is a metaphor for life. Growing up in his native Portugal, Abreu spent his younger years on the football pitch; at one point, he even considered a professional career in the sport. Years later, he would recognise how football paved the way for a career in hospitality. 
"Working in a kitchen is similar to football – you need to have excellent teamwork to make your dreams work," Abreu says. 
Today, the 30-year-old chef helms Michelin Guide-recommended António in Taipa Village. In this "Know Your Chef", the rising young chef walks us through his journey, from a young man struggling to find his footing in the world to apprenticing under legendary French master Alain Roux and, finally, landing a job in Macao.
Early days: Abreu was born in Samora Correia, a peaceful hamlet on the outskirts of Lisbon that's best known for its wines, bullfighting and campinos (traditional Portuguese cattle herders). "Being raised in the countryside was nice," Abreu recalls. "Playing football, hanging around with neighbourhood friends – there was no negativity and everyone was humble." 
His experience at school was less positive. Abreu struggled in the classroom, partly due to what he described as a short attention span. Abreu's mother recognised that her son needed a different style of learning and started to research alternatives.
In 2005, his parents enrolled Abreu in Escola Profissional de Salvaterra de Magos, a post-secondary school specialising in technical subjects. "They basically saved my life," says Abreu. "At that stage, I had no idea what to do with myself academically or professionally." 
Impressed by his natural flair in the kitchen, Abreu's parents persuaded him to take culinary courses at his new school. He quickly connected to his studies and soon began aspiring to prepare sumptuous banquets or explore the world as a cook on cruise ships. But he was also torn between his newfound ambitions and his lifelong passion. 
"As a child, football was my life," says Abreu, who played for his hometown team, Grupo Desportivo de Samora Correia. He had long dreamed of pursuing a career as a footballer, practising daily for most of his life. Ultimately, the call of the kitchen resonated more deeply; in 2011, he graduated with degrees in both waitering and culinary studies from Escola Profissional de Salvaterra de Magos.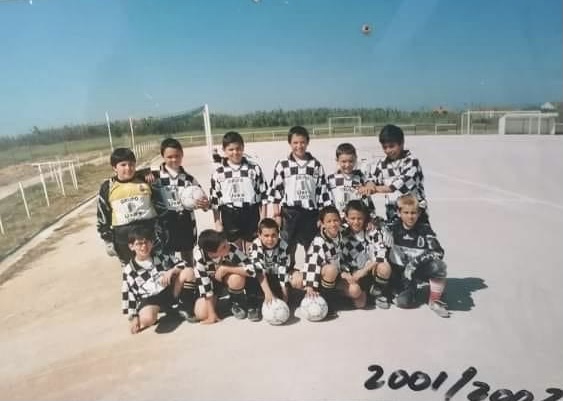 It was a triumphant moment for Abreu, who credits the gentle guidance and support of his parents. "They knew I was a bit different, but they never put me in any box and always gave me freedom, saying, 'I understand you're different, so you do you,'" he says.
His first job: When he was 19 and still studying for his degree, Abreu landed a one-month summer internship at Praia D'El Rey Marriott Golf & Beach Resort on Portugal's western coast. A full-time position at Ilha do Arroz – a restaurant featuring a mix of seafood, Mediterranean, European and Portuguese cuisines in the seaside village of Comporta – as a commis (junior chef) followed. "This was when my culinary spark really started to get brighter," remembers Abreu, but it wasn't without its sacrifices.
"All my friends were enjoying summer and I was working in the kitchen non-stop. I could literally see the beach from the restaurant, but could never go, and I really started to understand the term, 'no pain, no gain'."
Gaining momentum: After graduation, Abreu and three of his classmates travelled to Algarve, a popular vacation destination in southern Portugal, to complete a three-month training programme at Pestana Viking Beach & Spa Resort. "It was a good restaurant for students to learn, but I wanted to do more than what they offered there at the time. I was ready for a bigger challenge – which is why I worked there for only two months." 
Afterwards, he accepted a position in the kitchen at SANA Malhoa Hotel, located in the heart of Lisbon.  
"I became a bit consumed by the nightlife, going to clubs and bars, and the kitchen stopped being my priority," he admits. "It was a crazy lifestyle."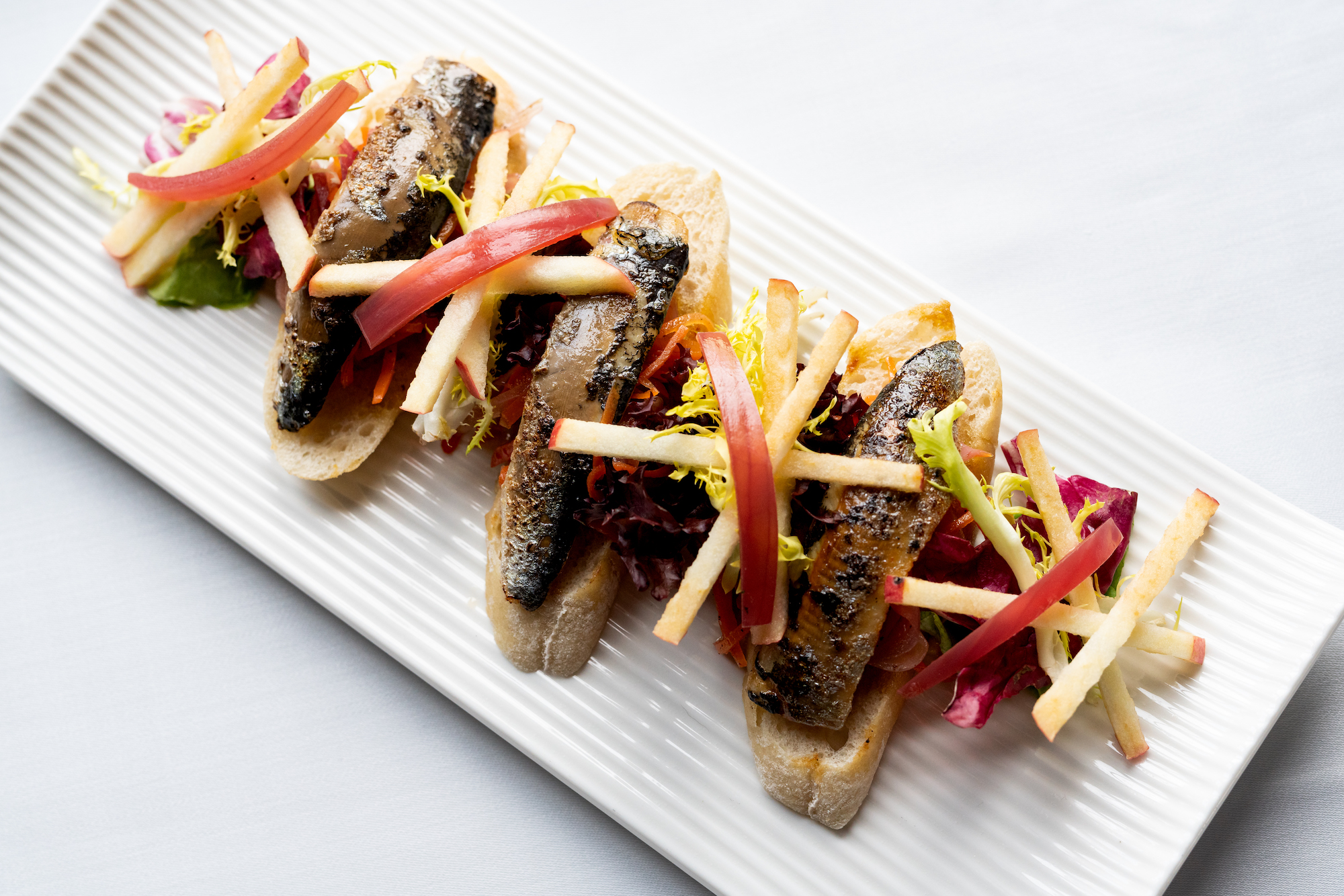 In need of a change, the young chef joined Grande Real Villa Itália, a five-star hotel in Cascais, where he worked his way up to become a chef de partie (station chef). "I started at the bottom by cooking staff meals," Abreu says with a laugh. "After the team there saw that I knew enough, I rose through the ranks pretty quickly."
He admits that the recognition went to his head temporarily. "When you reach chef de partie, you start to think you're Gordon Ramsey and act like you know it all," he admits. "I believe this happens to a lot of young chefs. I learned that it's good to have confidence but it's always better to have both feet on the ground."
Moving up to the big leagues: In 2015, Abreu was offered a role at the Four Seasons Hotel Ritz in Lisbon. Even though the move would demote him to the rank of demi chef, an assistant chef who mostly works in food preparation, Abreu accepted, without thinking twice. 
"It was the biggest move in my career at the time," Abreu says, who credits Chef Carlos Cardoso [Portuguese executive chef, currently working at Hotel Myriad by Sana Hotels] for introducing him to fine-dining service. "In the 20 months I was there, I learned a lot." Abreu considers Cardoso a "special person" who saw his potential and pushed him to become great.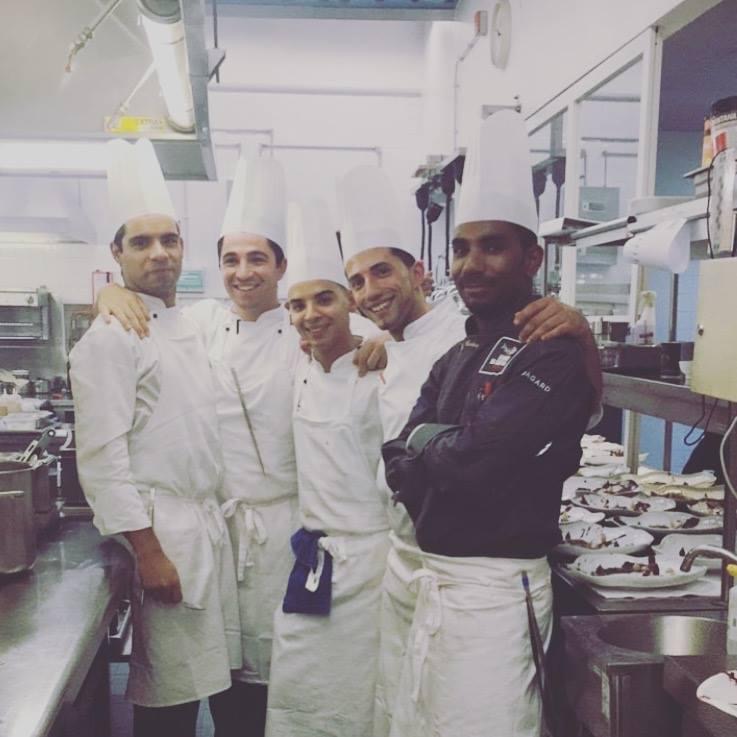 In search of a new challenge, Abreu transferred to another Four Seasons – this time in Hampshire, England, in 2017. It was Abreu's first time working internationally. And although it was disappointing ("I was mostly preparing full English breakfasts," he says), it was his biggest break yet. 
A friend asked Abreu to join him in the kitchen at Waterside Inn, a restaurant with three Michelin stars in Berkshire, England, founded by world-famous haute cuisine maestros, Michel and Albert Roux. "It was like being asked to play football for Manchester United – you know that you always have to be at the top of your game," Abreu says. 
Within three months of joining, he was working under the restaurant's executive chef, Alain Roux (Michel's son). What was it like to work in such a pedigreed establishment? "It's like war out there! The only way to survive is to take care of your business and focus on the work." 
One day, a senior staff member requested a new vegetarian dish on the menu, but the head chef was too busy to make anything. Abreu took the challenge into his own hands and made a dish called 'arc-en-ciel', a filo pastry filled with caramelised onions and smoked celeriac and topped with tomato compote [cooked or roasted tomatoes]. "After four attempts, they finally said, 'We'll put it on the menu'. The fact that a dish that I made was on a three-star Michelin menu felt absolutely amazing." 
A few days later, Chef Alain Roux entered the kitchen asking who had cooked the vegetable dish. Two kitchen staff pointed at Abreu, and Roux said simply: "The vegetables were spot on!" 
Over time, England's grey weather and the intense pressure he felt in the kitchen pushed Abreu to search for a new job. After spotting a post on social media about a restaurant in Macao hiring a chef, he embarked on a new adventure. 
His current role: In February 2020, Abreu arrived in Macao, joining the team at António as the pandemic started to kick into high gear. He describes his first two years in Macao as a rollercoaster ride, buoyed by achievements and progress. Over the past two years, Abreu has been able to create simplified yet sophisticated traditional Portuguese dishes while forging his own culinary philosophy.
"What we do at António's is not complicated, we just try to make simple Portuguese food. Presenting beautiful, neat and delicious plates has always been my goal at the restaurant," Abreu says. "Without my team [of six], I'm nothing. There's no great chef without a great team behind them."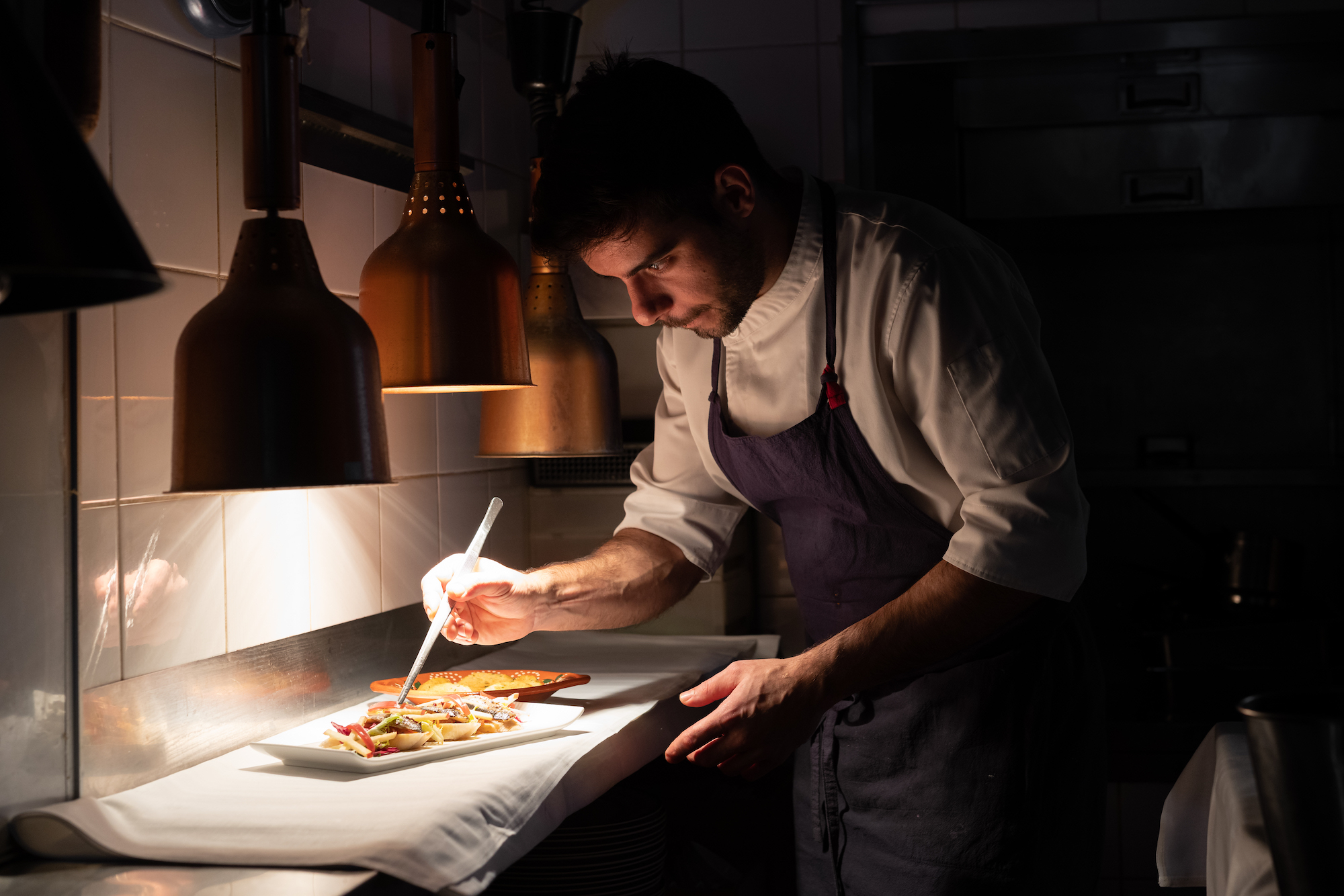 Cooking specialities: Abreu excels at cooking Portuguese dishes, as well as French and Italian cuisine. Lately, though, he has reached beyond European cuisine for new inspiration. "I'm learning a lot about Indian and Asian cuisines. I recently watched the Netflix series 'Chef's Table', and it featured Gaggan Anand, the owner and head chef of Gaggan in Bangkok," says Abreu. "The job that he does is amazing, and I am so fascinated by him." 
Mentor: "Definitely Cristiano Ronaldo," Abreu answers. "In 2003, when some of the best players like Luís Figo and Pauleta were on the team, Ronaldo always said to them, 'I will be the best.' And they were like this 'new kid just arrived and is saying all these things'. It connects with me because when I started, I was not one of the best, but I worked [hard] to achieve what I have today. I remember people saying to me, 'You don't have much talent in this field,' but it's simple: if you don't give up – you can do it."
Favourite dish: "This grouper that I learned to make from Chef Carlos Cardoso at the Four Seasons in Lisbon will always be a personal favourite," Abreu says. "I added the spinach at the bottom and a few other ingredients after further experimenting. But every time I make and eat it, it's simply fantastic!"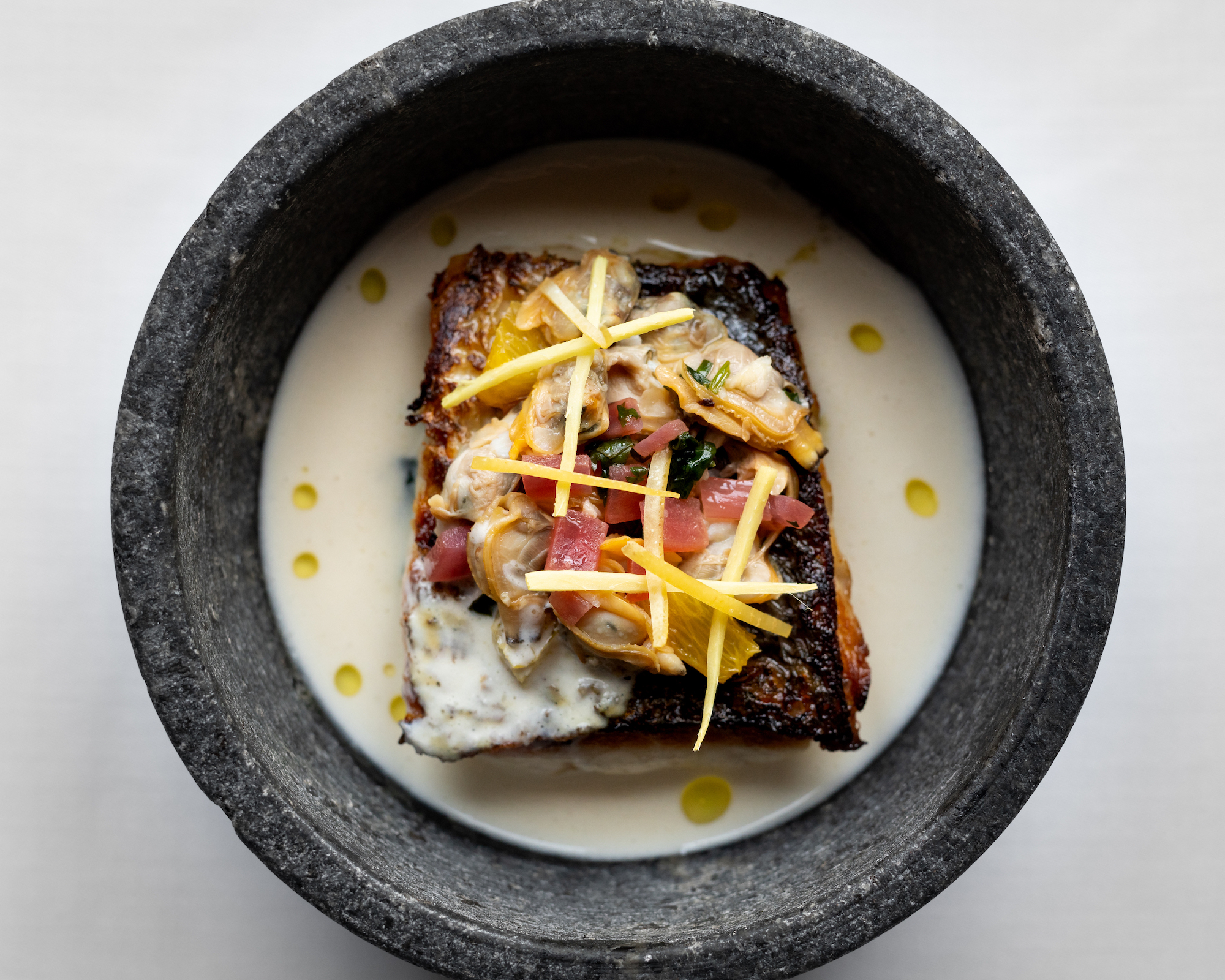 Motto: Just like his hero, Ronaldo, Abreu believes that perseverance is the most important principle in life. "Never give up," he says. "Always take the opportunity to keep working hard, gaining experience and learning, and nothing will be out of reach."