Local food experts work together to promote sustainable dining, help the planet
Local food experts work together to promote sustainable dining, help the planet

Link copied
Ruby O, president of the Society of Food & Environmental Health, established an association to educate residents about the impact their meals have on the earth.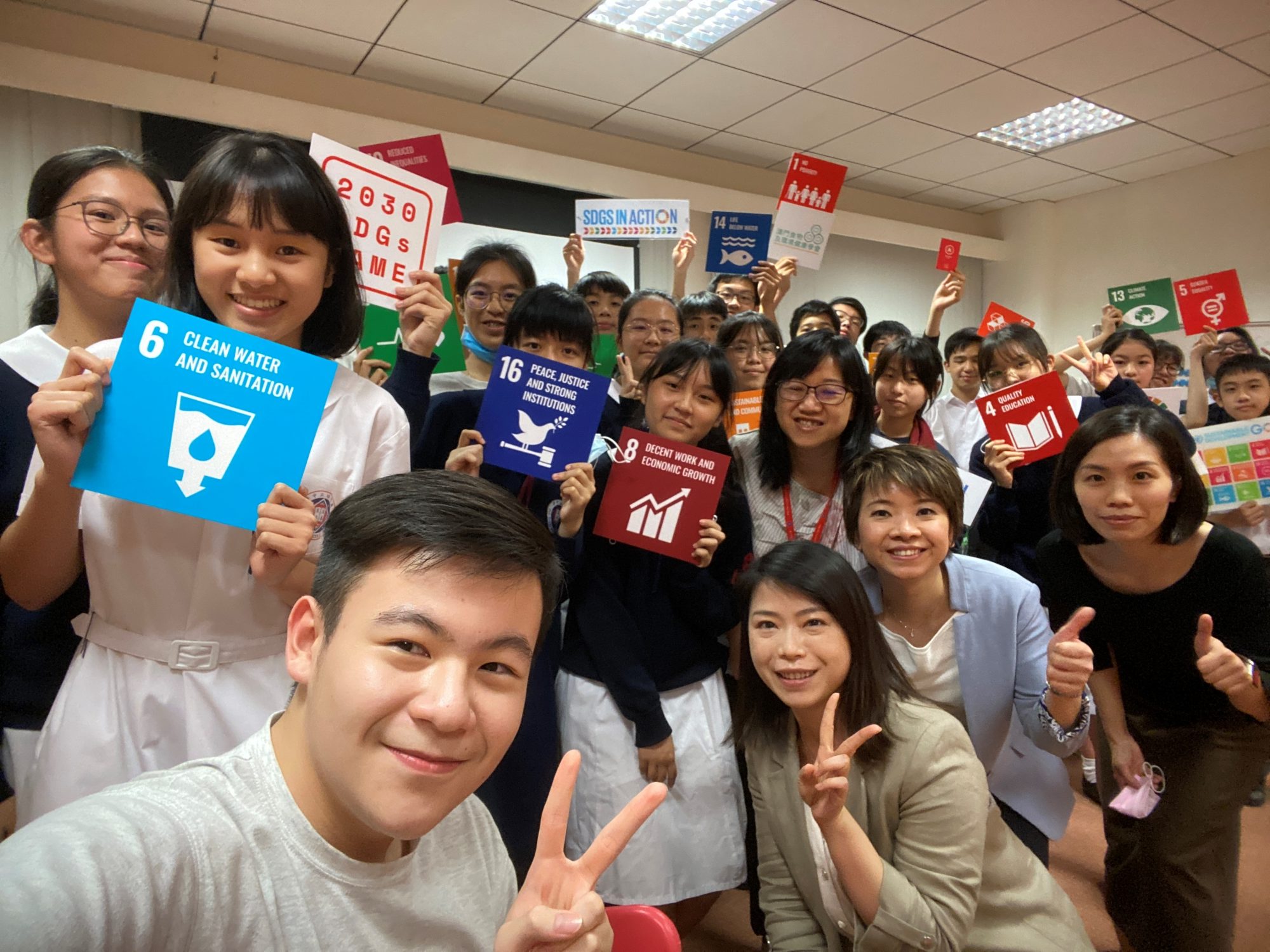 With pollution rising and excess food seen as a major environmental concern, a local society plans to celebrate Macao's values by tackling  food waste this year. After all, eating local, wholesome foods is a way to honour Chinese culture, which values a harmonious relationship between human and nature and animals. 
Ruby O, a graduate in food science from the University of British Columbia who works full-time on sustainability projects in one of Macao's integrated resorts, is on a mission to promote sustainable and healthy food culture in Macao.  In 2020, she founded the Society of Food & Environmental Health (SFEH) with the support of several professionals in the food and environmental health industries.
"A lot of people in Macao are still unaware of the impact that food production and consumption have on the environment," says the Macao local who studied at Pui Ching Middle School. "We want to help residents and different stakeholders fulfil their responsibility to the society and environment by making informed food choices."
Understanding food pollution and safety
Food is an essential part of our lives. However, when we consume food, we unwittingly contribute to a system that is responsible for about a quarter of the planet-warming greenhouse gases generated by humans each year. From cultivating plants and animals to processing, packaging and shipping, each step in the system impacts the environment. 
In addition to the environmental cost of food production, we also waste massive quantities of food every single day. The United Nations estimates that 1.3 billion tons of food per year – one-third of the world's production – ends up as rubbish. The food that ends up in landfills then produces methane, which contributes to 6 to 8 per cent of all human-caused greenhouse gas emissions.
Food waste has also become one of the most pressing environmental issues in Macao. In 2020, the public produced more than 146,000 tonnes of organic waste, which is mainly made up of food waste, but less than 1 per cent of it was recycled. 
Weighing these concerns, SFEH has launched several education programmes and awareness campaigns as part of its efforts to share knowledge about food sustainability and food waste reduction. For instance, SFEH organises seminars on sustainable development, and produces social media campaigns and workshops that encourage residents to reduce food waste. 
To demonstrate a circular solution, the society also collects unsold food (such as carrots and potatoes) from local vegetable markets, including Macau Wholesale Market Nam Yue, to make fresh pet food for animal shelters like Association of Homeless Dogs with Care. Since the initiative began in February, SFEH has produced more than 24 kilogrammes of pet food, which is enough for 210 meals. 
Debora Lo, vice president of the Association of Homeless Dogs with Care, says the programme has benefited the health of dogs: "Their digestion has improved a lot after eating the upcycled pet food. It's a win-win situation for both our association and the environment, as our dogs can enjoy nutritious food while helping to reduce food waste."
As for sharing insights on sustainability and environmental protection, the society introduced the 2030 SGDs (Sustainable Development Goals) Game to Macao in 2020 to make the topic more approachable. Created in 2016 by Imacocollabo, a sustainability startup in Japan, the card-based game can be anywhere from five to 50 players. When a player draws a card, they will see a value and a time limit on it. That's how much money and time they have to complete their task (such as ending poverty and building transportation infrastructure) during the game. The end goal is to work together to create a sustainable world while balancing economic development, environmental protection and society well-being. 
"Only by having a direct experience in co-creating a sustainable world, people can understand how SDGs are related to their daily life and how individual efforts can help achieve the goals, even though it's only a simulation," says O of the card game.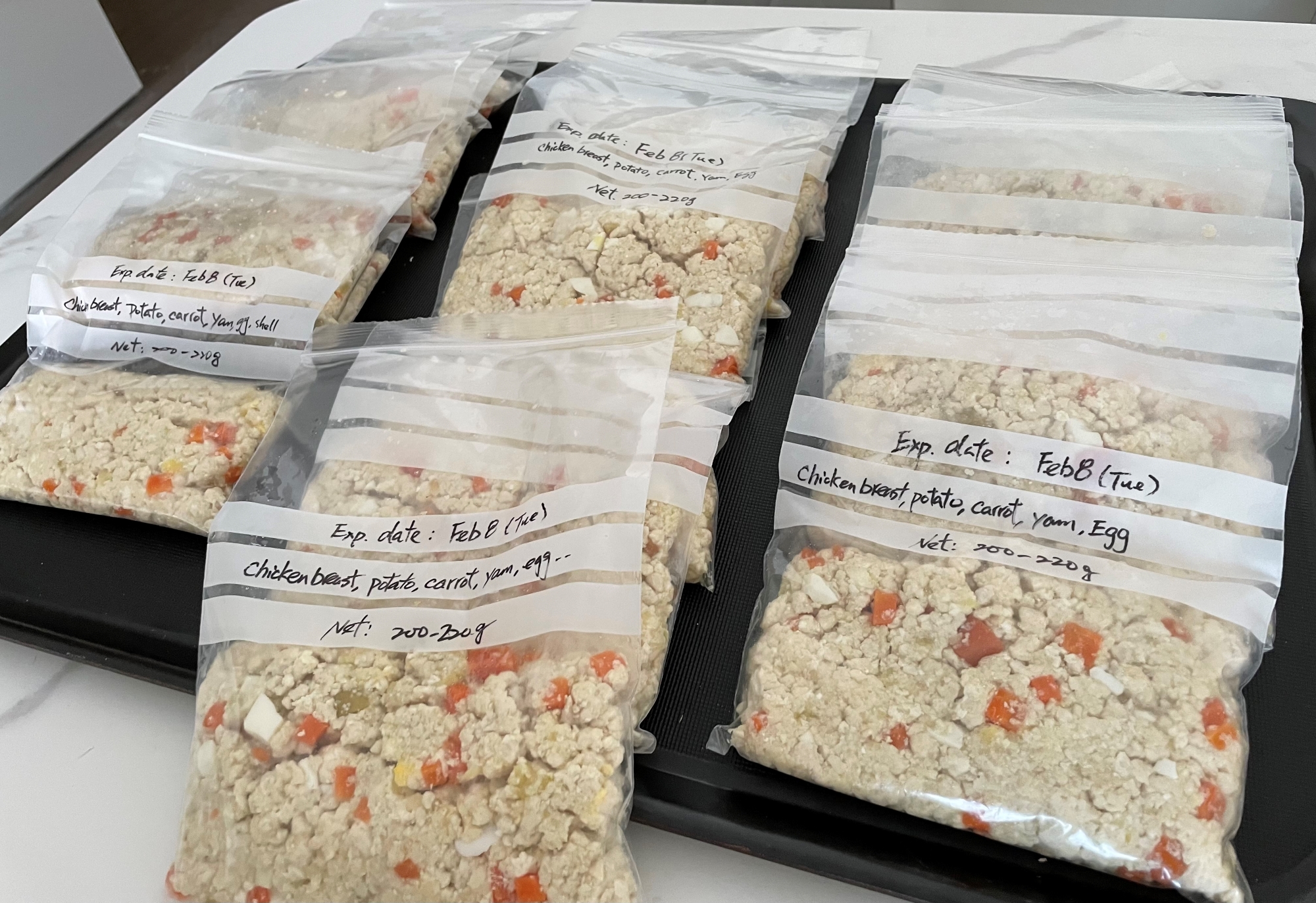 Macao's unique challenges
Although the events hosted by the society have received great support from local communities, O anticipates challenges ahead. As an example, O cites the city's deep-rooted banquet culture. Lavish, multi-course banquets are considered a status symbol and a sign of respect for guests, but these sumptuous feasts can result in a lot of leftovers. 
In mainland China, authorities have already placed limits on banquets to address unnecessary wastage. In 2020, Chinese President Xi Jinping called the amount of food wasted at banquets "shocking and distressing" and vowed to improve  the situation with stronger regulations and education. 
Catering industry associations in cities such as Wuhan and Xinyang have shown support by launching the "N-1" campaign, which urges groups to order one dish fewer than the number of diners. It also encourages restaurants to offer half-size and smaller portions, as well as to-go boxes for leftovers. 
In Macao, O hopes that local decision makers and industry leaders will step up to tackle food waste and set a good example for the public. For example, the society has encouraged government departments and local associations to adopt smaller menus for their events in 2021; none have promised to adjust its menus, so far.
Aside from food waste, a desire for imported ingredients and cuisines in Macao also strains the environment. "Perhaps because Macao is a relatively well-off society, people are always drawn to cuisine that is exotic or even expensive. Many restaurants offer fusion food or overseas cuisine to impress the diners," says O. "As a result, people may not know whether the ingredients come from a sustainable source or not."
She stresses that it is important to consume food responsibly, for instance, buying fair trade or Rainforest Alliance-certified produce. To reduce the carbon emissions caused by transport while still enjoying fresh food, consumers can purchase local and seasonal ingredients that are grown, manufactured or produced within 100 kilometres from home. Residents and restaurants in Macao can also support local urban farming projects such as Mighty Greens and It's Pure Productions.
Ancient philosophies, modern practices
Sustainable diets have become a hot topic in recent years with the rise of plant-based, vegetarian and vegan diets, which generate lower carbon footprints and prevent animal suffering. At the heart of eating sustainably, says O, is making dietary choices that are healthy for our body and our environment. 
It's far from a new concept, but O believes some Macao residents may have lost touch with traditional Chinese values. Empathy for all living creatures has been part of traditional Chinese philosophy for over 2,000 years. 
Founded in the pre-Qin period (221 BC), the Confucian philosophy (an ancient belief system that focuses on the importance of personal ethics and morality) taught the concept of ren, meaning love or human-heartedness. The philosophy advocates kindness and empathy — not only for humans but for all living creatures. Ren had a profound impact on the development of vegetarian culture in ancient China. 
In The King of Liang Hui, a book of speeches by Mencius, the Confucian philosopher is quoted saying: "Hear [an animal's] sound, can't bear to eat its meat. Hear its voice, can't bear to eat its meat." At that time, vegetarian dishes were already included in sacred rituals and ceremonies. Vegetarian diets were also considered a means for spiritual growth, inner purification and longevity, and were particularly popular during the Tang Dynasty (618 to 907 AD). Furthermore, worshippers largely did not kill animals for rituals because it was thought to bring disgrace and bad luck to one's ancestors. 
Guided by these ancient values, SFEH  strives to revive this cultural philosophy and align it with the modern concept of healthy eating, O says. "Ancient literature and history have demonstrated that Chinese culture values plant-based diets, which is a channel for maintaining harmony between man, nature and animals."
She also points out that, in traditional Chinese medicine, plants often double as medicine (藥膳食療), which aligns with the modern concept of sustainable, healthy dining.  For example, Chinese people use everyday foods, such as chilli peppers to improve digestion and expel colds, garlic for detoxification and black fungus to purify the blood. It's also common to prepare vegetables as a main course in Chinese diets. 
"The value of food is not just about filling the stomach and [enjoying] good tastes. In fact, it is closely intertwined with social justice, such as human well-being, environmental protection and animal welfare," says O. "Only after we understand the connection can we make more responsible choices for our diet and our plants."
*Follow SFEH's Facebook page to learn about its latest events, workshops or food waste initiatives.