How the Covid-19 pandemic is affecting mental health in Macao
How the Covid-19 pandemic is affecting mental health in Macao

Link copied
Macao is slowly recovering from its worst outbreak, but psychology experts warn that its effect on mental health could stay much longer.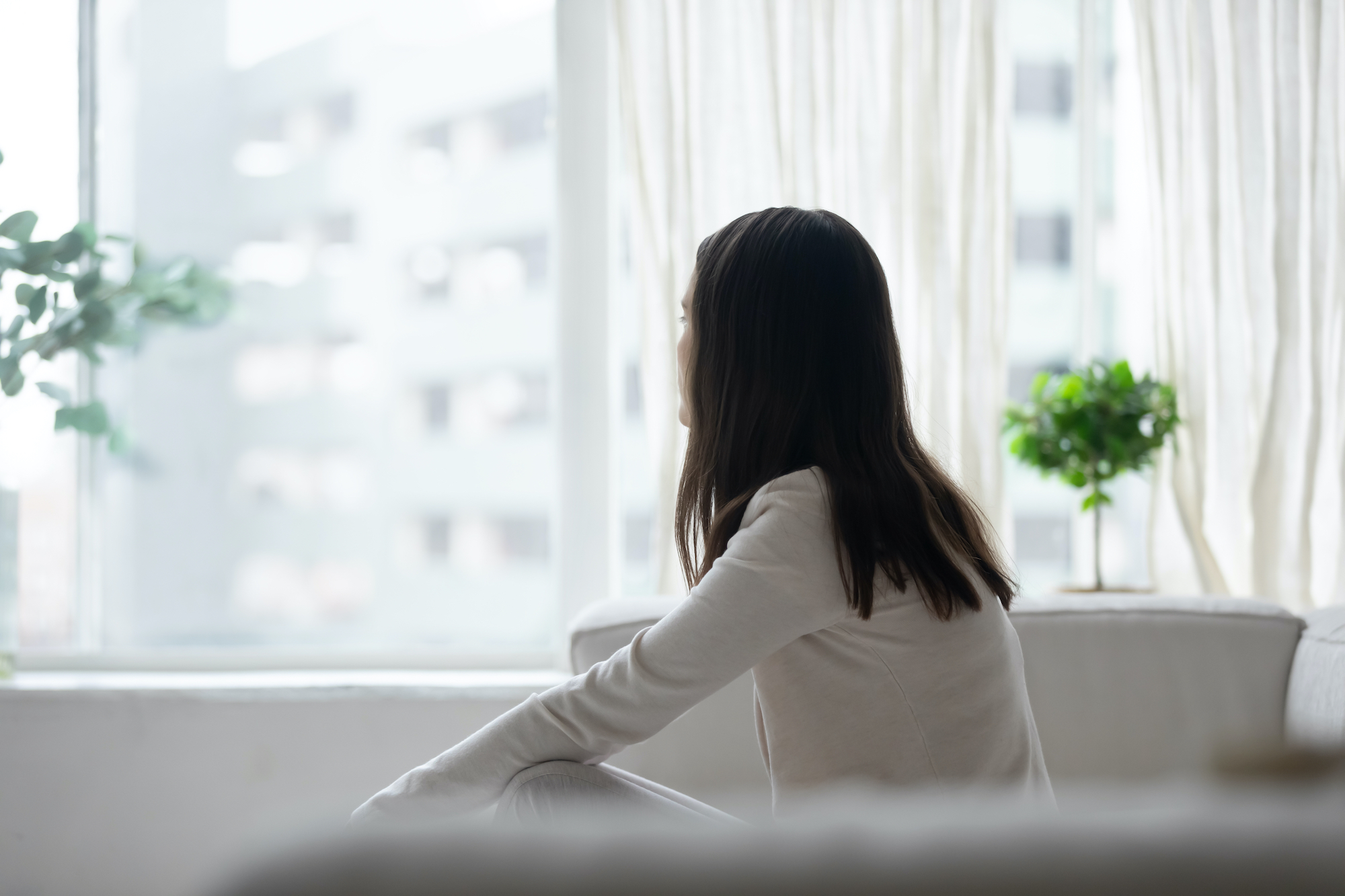 After enduring strict Covid-19 measures – including a partial citywide lockdown – for nearly two months from 18 June, when Macao's latest outbreak began, the city is finally on its way towards better days. 
The stress, uncertainty and frustration with disruptions to daily life, however, have left a scar on the city. Now some psychology experts fear we may be facing a mental health crisis, the true extent of which we may not know for months or years to come. 
Delayed psychological effects may be lurking
Although the physical dangers of Macao's worst Covid-19 outbreak have begun to pass, University of Saint Joseph (USJ) professor Vitor Santos Teixeira, who heads the University's Department of Psychology and is the coordinator for the Master of Counselling and Psychotherapy Programme, says the psychological effects have not. 
"The current outbreak brings us a sensation that we have been wasting time over the last two years," he says. Despite Macao's success at containing Covid-19 for so long, suddenly the city's cases soared to over 1,800 in just less than two months, showing how quickly Macao's defences could be penetrated.
According to Teixeira, such a realisation has bred uncertainty and taken a toll on mental health. "When we don't know what to expect from the future, we become more anxious," he says.
Going through one outbreak after another and facing strict Covid-19 measures again and again compounds that anxiety.
Teixeira acknowledged that many people in Macao have highlighted lockdown zones and numerous mass Covid-19 tests – there were 14 citywide NATs during the latest outbreak – as sources of intense stress. 
Although he understands the frustration many have felt over the past six-plus weeks, Teixeira believes the Macao government is dealing with the situation well. Even so, he fears that, like a retaining wall breaking under the weight of built-up pressure, the effects of their measures might hit home in the future.
"At the moment, people in Macao just do as they're told without expressing emotions. Most of my friends in Macao feel powerless. They said the same thing: 'what can I do, I need to follow'," he says. 
"I think something will kick in when we look back at the experiences and the holiday we could not have, my parents that I could not visit, the experience with my children that I could not have," says Teixeira.
"I think the next month or two will be important to start the process of monitoring people who are more vulnerable. Some people can be seriously affected by the isolation. Some people get more depressed when they are asked to stay home [for a long period]," he says, warning that uncertainty about the future – unemployment, a bad economy, the possibility of further isolation – could lead to a rise in self-harm.
City faces potential mental health crisis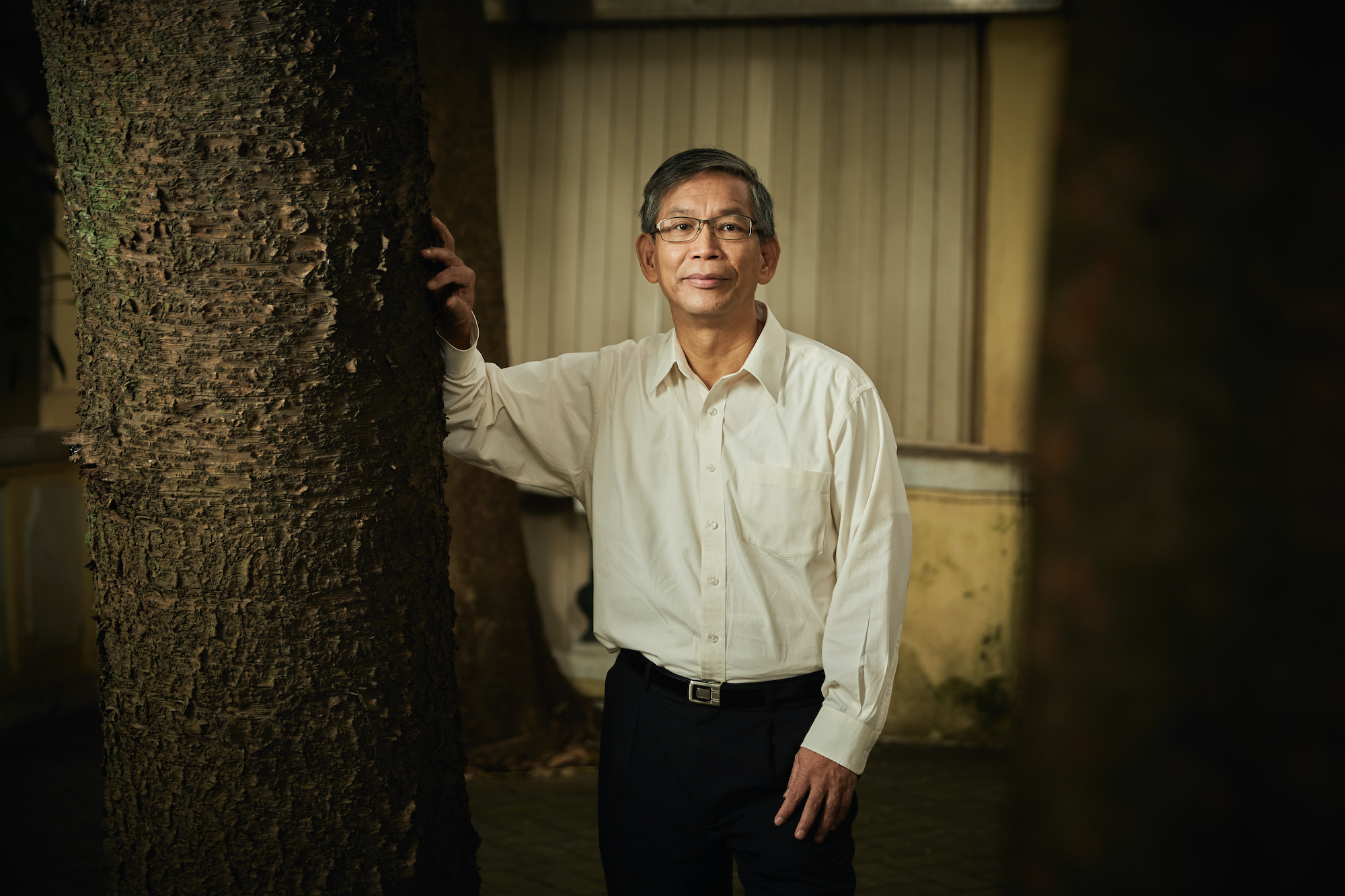 Even if Macao has successfully kept Covid-19 at bay so far, that success may come at a cost. As the pandemic nears a third year, Covid-19 is no closer to being eradicated or suppressed globally, and some people have reached their limits. 
According to Lei Wai Seng, a clinical doctor of the Conde de São Januário Hospital Centre, Macao has seen a rise in self-harm. The city has recorded a total of 53 suicides from January to July this year, nearly the same number – 60 – that the city registered in all of 2021. The first year of the pandemic saw 74 people in Macao take their lives. 
"In 2021, there was a general perception of confidence in what the Macao government was doing, and that made people feel safer. And with the vaccines coming to Macao and the rise of the vaccination rate, people started to have hope that the situation would get better," says Teixeira. 
"I think the recent outbreak had this effect of [crushing the] hope that was built up last year."
Paul Pun Chi Meng, Secretary General of Caritas Macau, a charity and relief organisation that has served the city for over 65 years – providing care, services and various activities for elderly, family, children, youth, migrant workers, the disabled and people with mental health issues, among other things – cautions we should not rush to directly link lockdowns with the increase in suicides, but he does acknowledge Covid-19 restrictions have been a big factor in mental health across Macao.  
"Suddenly, we cannot meet our friends and we're stuck at home. Even for people who are generally happy, they can feel momentarily unhappy under these restrictions," he says.
Groups like Caritas, however, have stepped in to offer support. Pun says the charity runs two counselling hotlines that offer help in times of need – the Caritas-Life Hope Hotline in Chinese and, for non-Chinese speakers, the Expat Life Hope. 
In addition, Caritas Macau has professionally trained volunteers who regularly visit those suffering from severe mental health issues.
Last year, the group's suicide prevention hotlines received a total of 12,411 calls, up from 7,780 calls in 2020. But many of the callers need help regardless of pandemic restrictions. According to Pun, the pandemic has in many cases exacerbated existing issues. 
"Most of the phone calls we receive are related to mental illness, such as depression," says Pun. "These types of people need attention from society. They are missing a support network. They feel lonely because of their small social circles and they don't have someone to turn to when they face problems. And this time, because they don't see the end [of the pandemic] and they don't know how much longer they can tolerate it, they decide to give up on life."
Teixeira agrees. While he wouldn't say Macao is in the grips of a mental health crisis, "there are enough risk factors in the city for us to be [more] attentive and monitor the situation," he admits. 
"We should be more proactive in finding those at risk and more vulnerable. Most of them won't ask for help or, when they do, it might be a bit late."
However, Pun thinks more can be done to focus on mental health issues in Macao, particularly now. He says the government should put as much effort toward supporting mental health as it does on the city's pandemic response. 
"I think the Macao government knows that at the moment Macao is going through a mental health crisis, but currently the local health system mainly is focused on combating the pandemic," he stresses.
"The government provides the food supply for those in locked down buildings. We should also protect the mental health of the people in those buildings, especially the ones who are listed in the health system and are seriously vulnerable."
Seeking help for mental health issues

 
Bei Ubogan Terra, a 43-year-old mother of three children, said the pandemic is affecting everyone in a different way individually, but for people who are already dealing with mental health issues, like herself, "I'm sure it's even harder." 
Terra, who suffers from depression and anxiety, considers herself lucky that her mental health had improved shortly before the pandemic hit in 2020. 
Eight years ago, she began to have regular consultations at the Conde de São Januário Hospital Centre's Taipa Psychiatric Building, where she was prescribed medication including antidepressants and sleeping pills. At her lowest point, which included a self-harming tendency, from 2013 to 2018, Terra would visit the hospital once a month. Now, she only goes there once every three months.
"The doctor just wants to have regular follow ups on my condition to make sure I'm doing fine."
She credits the treatment for helping her overcome the worst of her depression and believes that everyone who needs help should get it. "But it actually starts with yourself. I know the current situation is very challenging but you just have to remember that life doesn't have to be perfect. You have to ride the wave and not let them overcome you," Terra adds. 
"Back then, it was just me and maybe two other people there. Now I see more and more people seeking help at the hospital," she says, pointing to this as a positive development.
"The measures, the restrictions, the regular testing. They can be very tiring for some people. I myself was getting anxious during the city's partial lockdown, but I realised I could not dwell on that and let the anxiety get deeper; then it will be my [mental] health that will suffer and of course it will extend to my family."
Like Teixeira and Pun, Terra believes social networks can help people who are psychologically vulnerable. She says there should be groups in Macao in which people struggling with mental health issues could share their problems, knowledge and experiences with one another.
"Not just counselling or consultation with a doctor. But a group where you can ask fellow members 'How's your doctor? Is he really helping you?'," she stresses. 
But she also encourages anyone struggling with mental health issues to seek help before their conditions get worse.
"If it's medical then go for it. If it's something else, like staying away from some pressures that can trigger your conditions, then do whatever works for you," she says. "Just don't give up on life."
Terra adds, "I know it's not easy for some of us. To be able to see the beautiful life that we have, you really have to work hard for it. So, work on yourself, love yourself more. I know it's cliché but it is what it is. We just have to fight everyday."
---
If you are struggling with anxiety, depression or other mental health issues, you can contact: 
– Caritas-Life Hope: 2852 5222 (for Chinese speakers, operating 24 hours)
– Expat Life Hope: 2852 5777 (for non-Chinese speakers, operating from 9 am to 6 pm from Thursday to Saturday and from 2-11 pm from Sunday to Tuesday)
– Sementes Psychotherapy Clinic: 6366 0911 (Chinese and English available, open daily from 10 am to 6 pm by appointment only)
– Conde de São Januário Hospital Centre (Psychiatric Department): 2831 3731
– Taipa Psychiatric Building: via Conde de São Januário Hospital Centre (2831 3731)
– Macau Yinkui Hospital: 2832 2283
– Social Welfare Bureau's Counselling Service: via the bureau's main office (2836 7878)