ATMs withdraws from China UnionPay card holders to be slashed in half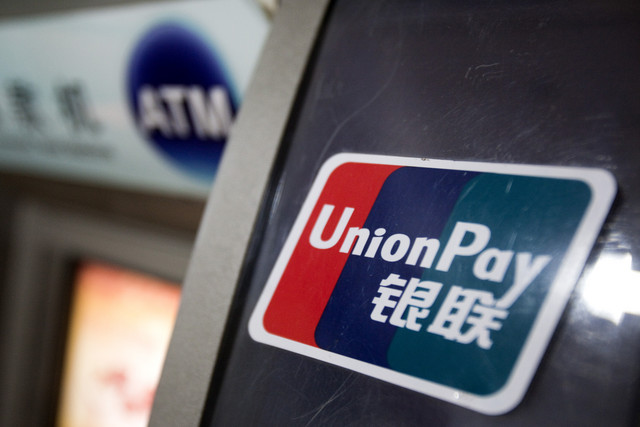 Starting on Saturday the amount that China UnionPay bank card holders can withdraw from ATMs in Macau will be slashed in half.
According to South China Morning Post (SCMP) the move to cut the daily withdrawal limit from 10,000 to 5,000 patacas follows the discovery that as much as 10 billion patacas in China UnionPay ATM withdrawals were made in one month alone.
"The Monetary Authority of Macau's ATM withdrawal cut is understood to be a reaction to attempts by illicit money movers to circumvent Beijing's move at the beginning of this year to cap at 100,000 yuan (HK$112,600) the annual amount that UnionPay card holders could withdraw", said the SCMP.
A Macau finance industry insider told that "what has happened is that individuals are turning up at ATM machines with stacks of cards from individual account holders and are withdrawing 10,000 a time."
It also comes amid so far unanswered claims that the customer voucher scheme run by Marina Bay Sands casino resort in Singapore – which apparently allows China UnionPay card users to buy gaming chips in breach of China's strict currency controls – has seen billions of yuan flow out of the mainland.
The latest moves follow a fall in China's foreign ­exchange reserves in November despite Beijing's attempts to close the door on ­capital outflows.
The larger-than-expected decline in the world's biggest stockpile of foreign exchange exposed the flaws in Beijing's current ­approach of selling state reserves to support the yuan and was likely to force the authorities to take a stricter line on outbound investment and payments, analysts said.
The reserves shrank by US$69.1 billion last month to US$3.052 trillion, according to data released by the People's Bank of China. The mainland has lost nearly US$1 trillion worth of reserves since the figure peaked in June 2014.
Documents obtained earlier by the Post show capital outflow controls are already in force involving forex clearance for outbound investment of more than US$5 million, plus stricter reviews in place over very large deals. Both outbound investment and these mega deals are set to limit the speed and size of capital flow.
(Macau News/SCMP)