Airport handles 5.5 million passengers in 2014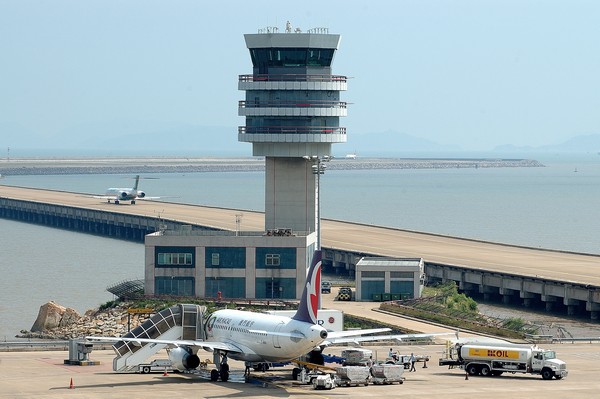 Macau's airport handled 5.48 million passengers last year, up nine percent from 2013.
The figure was released on the sidelines of a Spring Festival dinner hosted by Macau International Airport Company (CAM) on Friday.
The number of aircraft movements (takeoffs and touchdowns) rose 7.4 percent to 52,000. The figure included 2,791 business jet movements, up 29.15 percent. (macaunews/macaupost)
The airport's operators recorded total revenue of 4.38 billion patacas last year, an increase of 6.6 percent from a year earlier. The figure included CAM's 1.04 billion patacas revenue, up 13.6 percent.
A CAM statement said that 2014 was "the third consecutive year to achieve a net profit" and the first to show growth in cargo throughput after seven consecutive years of declines. This year, the company expects a cargo throughput of 29,343 tonnes, up two percent year-on-year.
The statement stressed that last year the airport recorded over one million budget airline passengers for the first time, adding that last year it received the "Asia Pacific Small International Airport of the Year 2014" and "The Best Emerging Airport-Asia" awards.
CAM said it expected the airport's passenger movement to grow three percent to 5.65 million this year.
(macaunews/macaupost)