Wong Meng Kang wins 11th Macanese Cooking Competition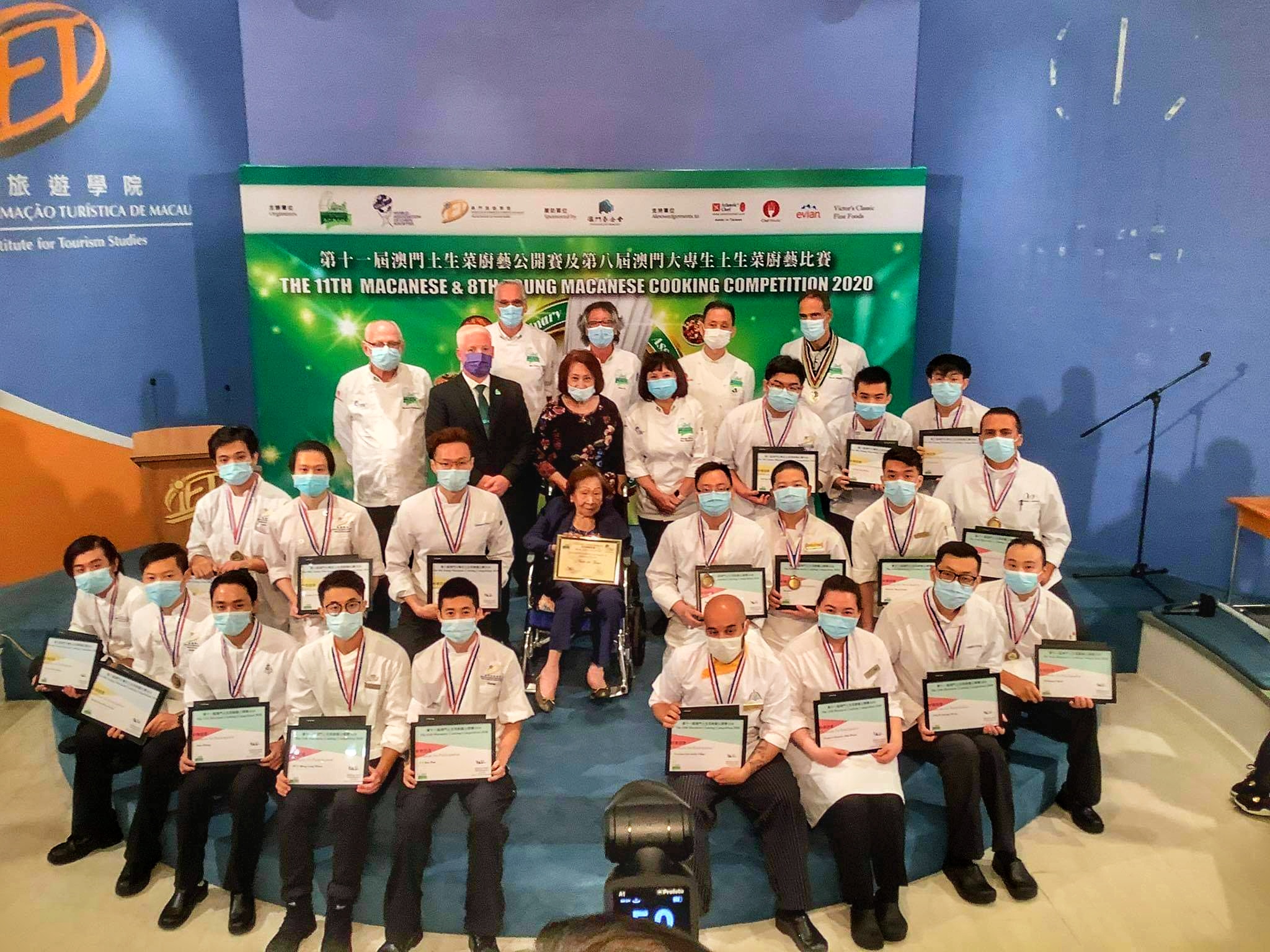 Wong Meng Kang, 26-year-old chef from Wynn Macau, wins the 11th Macanese Cooking Competition on Friday. The competition was organised by the Macau Culinary Association and was held at the Macao Institute for Tourism Studies (IFTM).
Wong shared that it was his first time joining the competition, saying, "It was a good experience. I got to learn a lot of things, like a different kind of cuisine in Macao. The most nerve-wracking moment for me though was the award ceremony."
Asked which dish was most challenging, he said, "The pork was the most difficult dish because if you braised it for too long it could get soft and if not enough, it'd be too hard."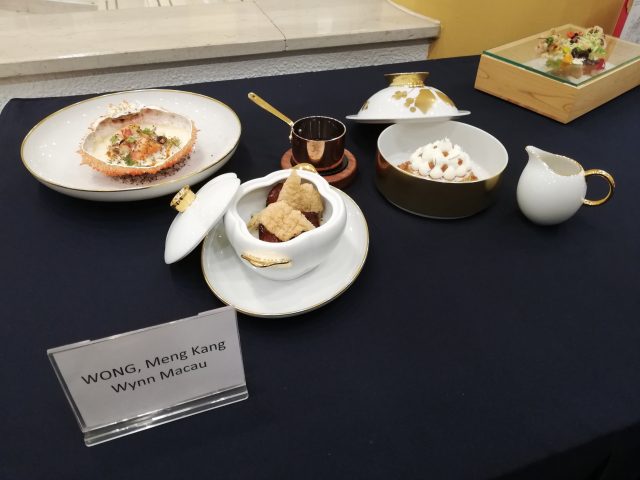 The 11 professional contestants came from Wynn Macau, Wynn Palace, Altira, Studio City, City of Dreams, MGM, MGM Cotai, Galaxy and Four Seasons Macau.
The contestants were tested on their ability to use a well-known Macanese recipe and give it an innovative spin of their own. After two hours and a half in the kitchen, they were expected to come out with a freestyle appetiser, a dish innovated from Porco Balichão Tamarindo and a Bolo Menino-inspired dessert. 
The 8th Young Macanese Cooking Competition was also held on Friday, with ten IFTM students as the contestants. Tony Chen Jing Chong, a 21-year-old second-year IFTM student, was announced champion.
"This is my first time to join the competition and I was quite nervous," Chen said. "I honestly never thought I'd be the champion. I just wanted to try the competition because our lecturer told me to join. After he kept urging me to join, I finally did join just for fun. Honestly, I'm very happy and surprised to have won!"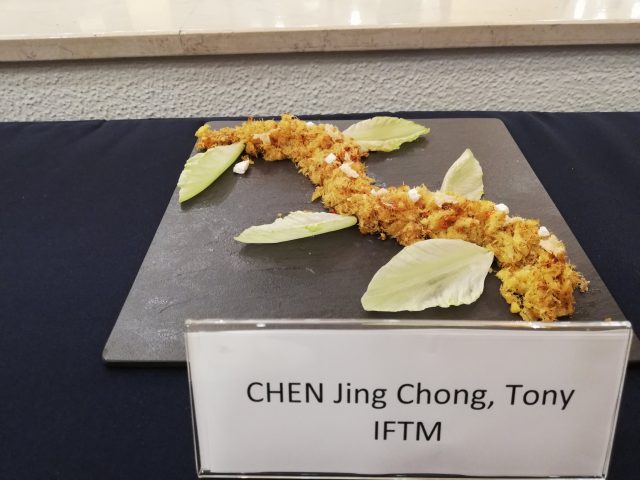 The judges for the 8th Young Macanese Cooking Competition were Raimund Pichlmaier, Victor Lo and Yves Duron. The 11th Macanese Cooking Competition judges were Florita Alves, Fausto Airoldi, Lee Ho Ming and Yves Duron.
Aida de Jesus (105 years old), accompanied by her daughter Sonia Palmer, was also in attendance. For her contribution to Macanese cuisine, she was awarded the Outstanding Lifetime of Culinary Excellence.
Matthew Helm, president of the Macau Culinary Association who also served as the competition's Chairman of Judges, says that the association is simply providing a platform to support chefs as they grow and increase in confidence, while also promoting the culinary arts, Macanese cuisine included.
"Macanese cuisine is known as the first form of fusion. And while traditional Macanese dishes have been passed down through families, this platform allows us to support its evolution for the next step and how they'll survive through the years as the young chefs today carry along the cuisine and make their own interpretation, all the while ensuring quality in their flavour profile," says Helm
Helm said that the Macau Culinary Association event was better than expected.