Utility building in Historic Centre of Macao awarded by UNESCO
Utility building in Historic Centre of Macao awarded by UNESCO

Link copied
Local architectural duo Rui Leão and Carlotta Bruni commended for innovative new design in a world heritage context.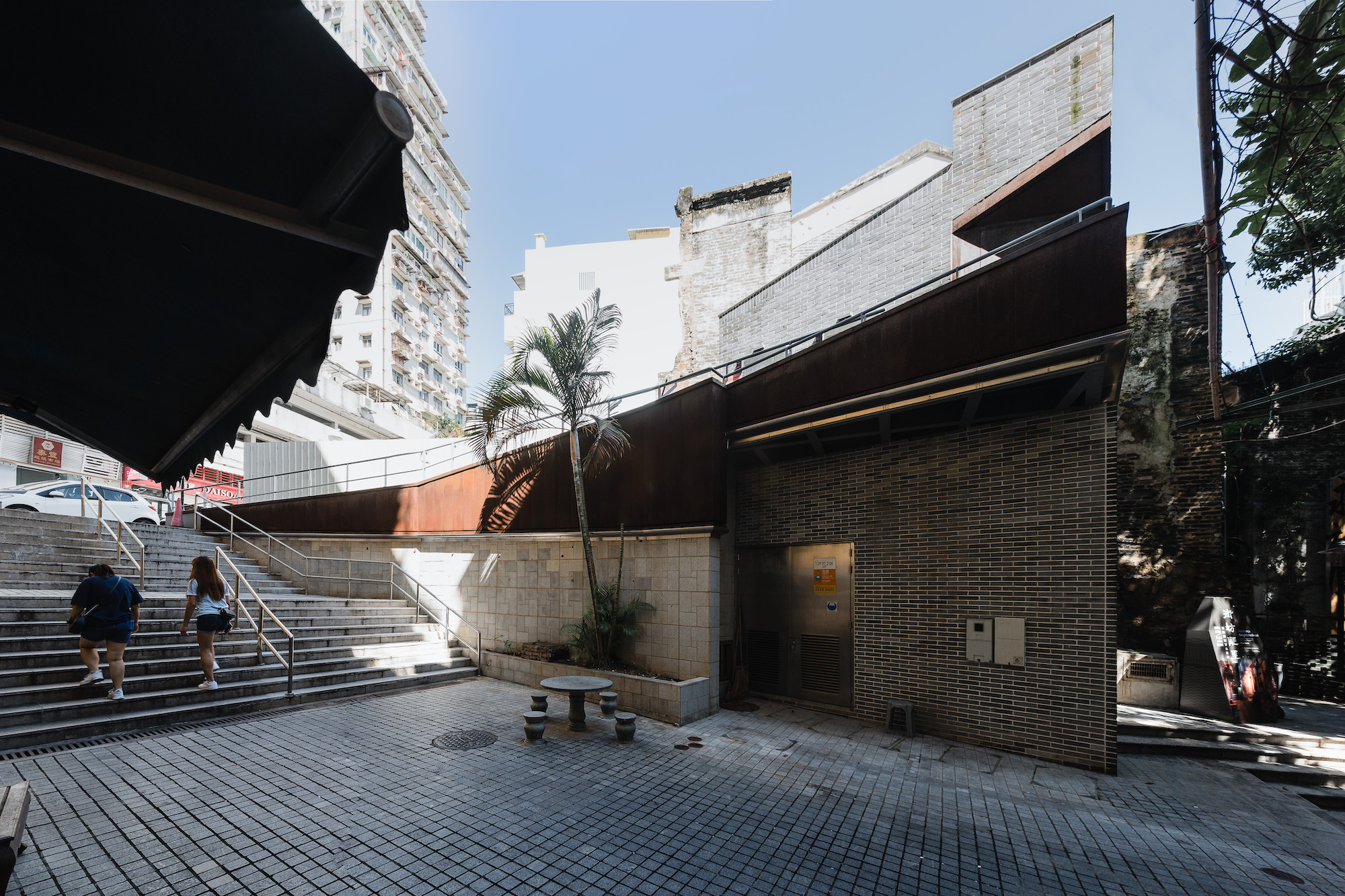 UNESCO has awarded a prize for innovation in construction to Macao architects Rui Leão and Carlotta Bruni for a government service building built in the old part of Macao near the Ruins of St. Paul's.
The United Nations Educational, Scientific and Cultural Organization's Asia Pacific Award for Best New Design in Heritage Context 2022 was awarded for the Integrated Infrastructure for Power Supply and Waste Collection project designed by the duo for Macao Electricity Company in the Historic Centre of Macao.
The building is an example of "innovative new design in a world heritage context", according to UNESCO. The Conservation of Cultural Heritage in Asia-Pacific prizes were awarded in Bangkok.
It is a "very qualified, very special place [next to the Pátio da Eterna Felicidade], where Portuguese urbanism and Chinese urbanism meet," Leão explained.
"They are completely different urbanisms that collide with each other in different parts of the city."
The project "skillfully integrates into a challenging scenario, on a tight urban lot, in the buffer zone of the Historic Centre of the World Heritage of Macao", in which the new structure "creates an interaction with the neighbouring houses and the public space", said the awards jury, which reviewed a total of 50 entries from 11 countries and regions in Asia-Pacific.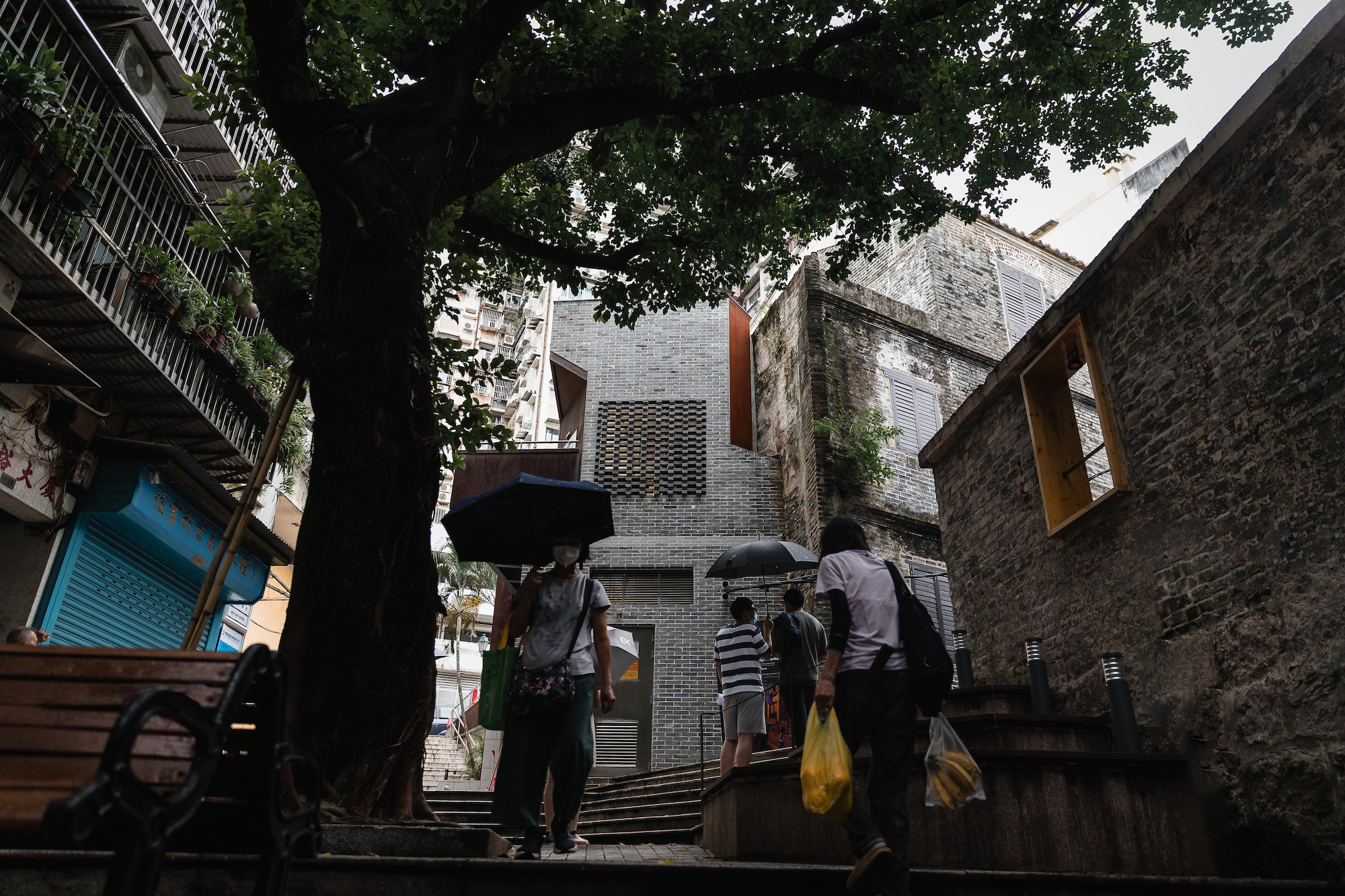 Leão, who is also president of the International Council of Portuguese-Speaking Architects, said that this UNESCO award showed the importance "of intervening in an exemplary way in a city with world heritage", distinguished "for being remarkable and exceptional".
"If we have this heritage and capacity in the past, we also have to have this capacity today," he said.
"I am overjoyed with this award", because it "is confirmation that Macao is able to produce exceptional architecture in a heritage environment and [this project] demonstrates that it is possible to insert new infrastructures in a historical context without disqualifying it and, moreover, making it more interesting and rich."
To Leão, it is "necessary to observe, understand, interpret and transform", which is "also what this award recognises".
Since 2000, the UNESCO Asia-Pacific Awards for Cultural Heritage Conservation programme has recognised the efforts of individuals and private organisations in the restoration, conservation and transformation of structures and buildings of heritage value in the region.
Award-winning projects have so far demonstrated various conservation criteria, such as articulation of the spirit of the place, technical achievement, appropriate use or adaptation, the project's involvement with local community and its contribution to improving the sustainability of the site's surrounding environment and beyond.
A decade ago, Leão and Bruni won the 2012 Jury Commendation for Innovation in the 2012 UNESCO Asia-Pacific Heritage Awards for Cultural Heritage Conservation for the reading room of the Portuguese School of Macao.