Artist Mio Pang Fei has died at the age of 84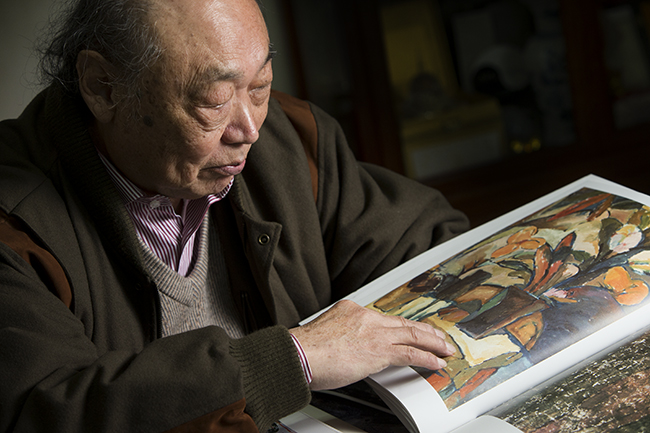 Artist Mio Pang Fei died on Friday at the age of 84, according to Rádio Macau.
Born in Shanghai in 1936, Mio Pang Fei moved to Macao in 1982 after being persecuted during the Cultural Revolution in China. Due to his interest in Western modernist paintings, he was accused of being a counter-revolutionary and was jailed.
Mio Pang Fei is considered to have made a decisive contribution to the development of contemporary arts in Macao since he moved to the city. He found his own style in what he called neo-orientalism, a meeting of Chinese tradition and Western contemporary techniques.
Known for his large-scale paintings, he stopped painting in the last decade due to the deterioration of his health, dedicating himself in the last years of his life to Chinese calligraphy.
The last major exhibition featuring Mio Pang Fei's artworks was held at the Galaxy resort in Macao in 2012.
In 2015, Mio Pang Fei was selected by the Macao Museum of Art to represent Macao at the 56th Venice Biennale.
(Rádio Macao/Macao News)