Amagao Gallery at Artyzen Grand Lapa strives to promote Lusofonia arts
Amagao Gallery at Artyzen Grand Lapa strives to promote Lusofonia arts

Link copied
Debut exhibition presents artworks by around 50 artists from Portuguese-speaking countries and regions. Gallery will also host culinary and musical events and art workshops.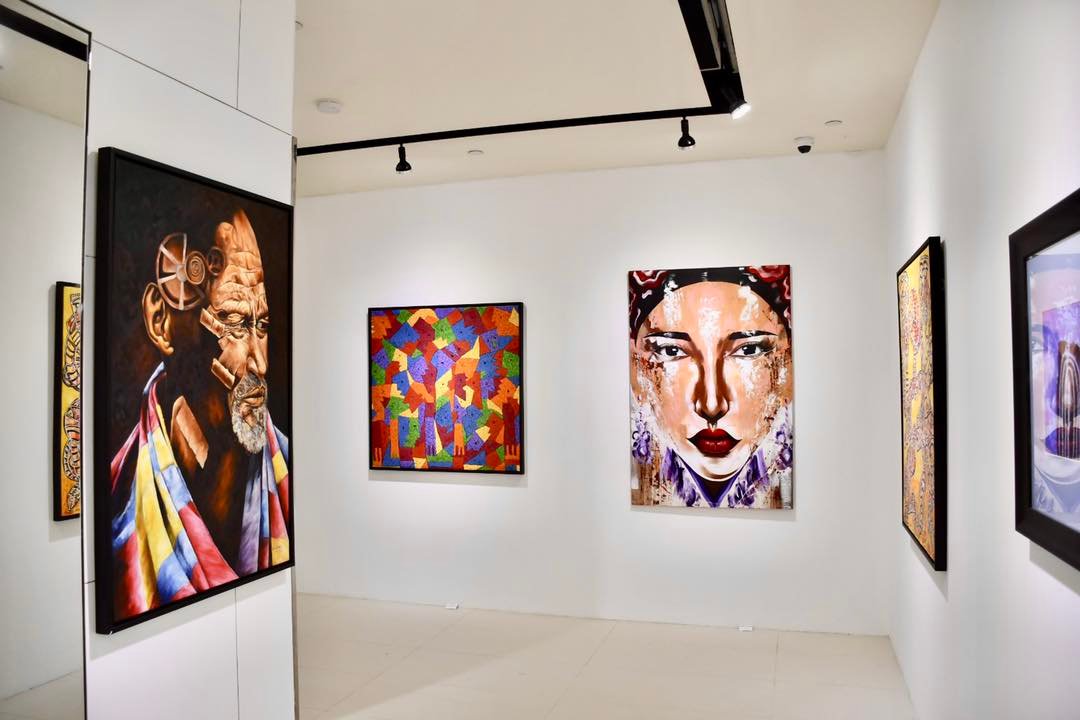 Amagao Gallery threw open its doors at Artyzen Grand Lapa Macau on 18 March with the aim of promoting the arts and culture of the Portuguese-speaking world, including Macao. 
The name of Macao is derived from Amagao, translated as "bay of Ama", referring to A-Ma, the patron goddess of sailors. 
Located in the hotel's ground-floor main lobby, the gallery, managed by Galeria 57 (Macau), is set to host quarterly exhibitions and various art events with special invited artists. 
For its debut, Amagao Gallery is staging the "Color Lusofonia" art exhibition, showcasing various art pieces selected from a collection of over 300 works by around 50 artists from Portuguese-speaking countries and regions (some of them Macao-based). 
The gallery's management pointed out that Amagao Gallery's first exhibition is a "celebration of Sino-Portuguese artistic and creative exchange", bridging China and the Portuguese-speaking world. 
For this opening exhibition, renowned Portuguese artist Raquel Gralheiro is the special invited artist, who is known to "challenge viewers with her use of intense, vivid and contrasting colours infused with playfulness", and whose works  "are a perfect showcase of the power of arts in life, creativity and imagination". 
According to Amagao Gallery's Managing Partners Jose I Duarte, Lina Ramadas and Victor Hugo Marreiros, the gallery aims to "give visibility and market to the immense variety and creativity of the Lusofonia visual arts. But it is also the intention to keep the door open for other artists and designers, namely from China and especially Macao. With its history of openness, connections to the world, and unique links to the Lusofonia area, Macao provides the right cornerstone to achieve those goals."
Artyzen Grand Lapa Macau General Manager Rutger Verschuren said: "Macao has always been a bridge between East and West, a charming platform between China and the Lusophone world, and Amagao Gallery o serves as a perfect gateway for all to see the future in Portugal's colourful past."
He added: "We are honoured to play an integral part in elevating the vibrant art scene of our beloved city, and colour the art map of Macao," underlining that the gallery would also organise culinary and musical events, as well as art workshops and classes "to connect to art in a meaningful and fun way". 
In addition, the gallery plans to cooperate with local schools for art events and other educational activities. 
According to the gallery's management, the current exhibition will be followed by three more exhibitions this year, in June, October and December. 
The "Color Lusofonia" exhibition ends on 22 May. The gallery is open 12 pm – 8 pm (closed on Mondays). Admission is free.