Vaccine passports 'possible' as second round of jabs kicks off
Vaccine passports 'possible' as second round of jabs kicks off

Link copied
Residents encouraged to complete their inoculations at the earliest possible date, while SSM chief dangles the possibility of overseas travel.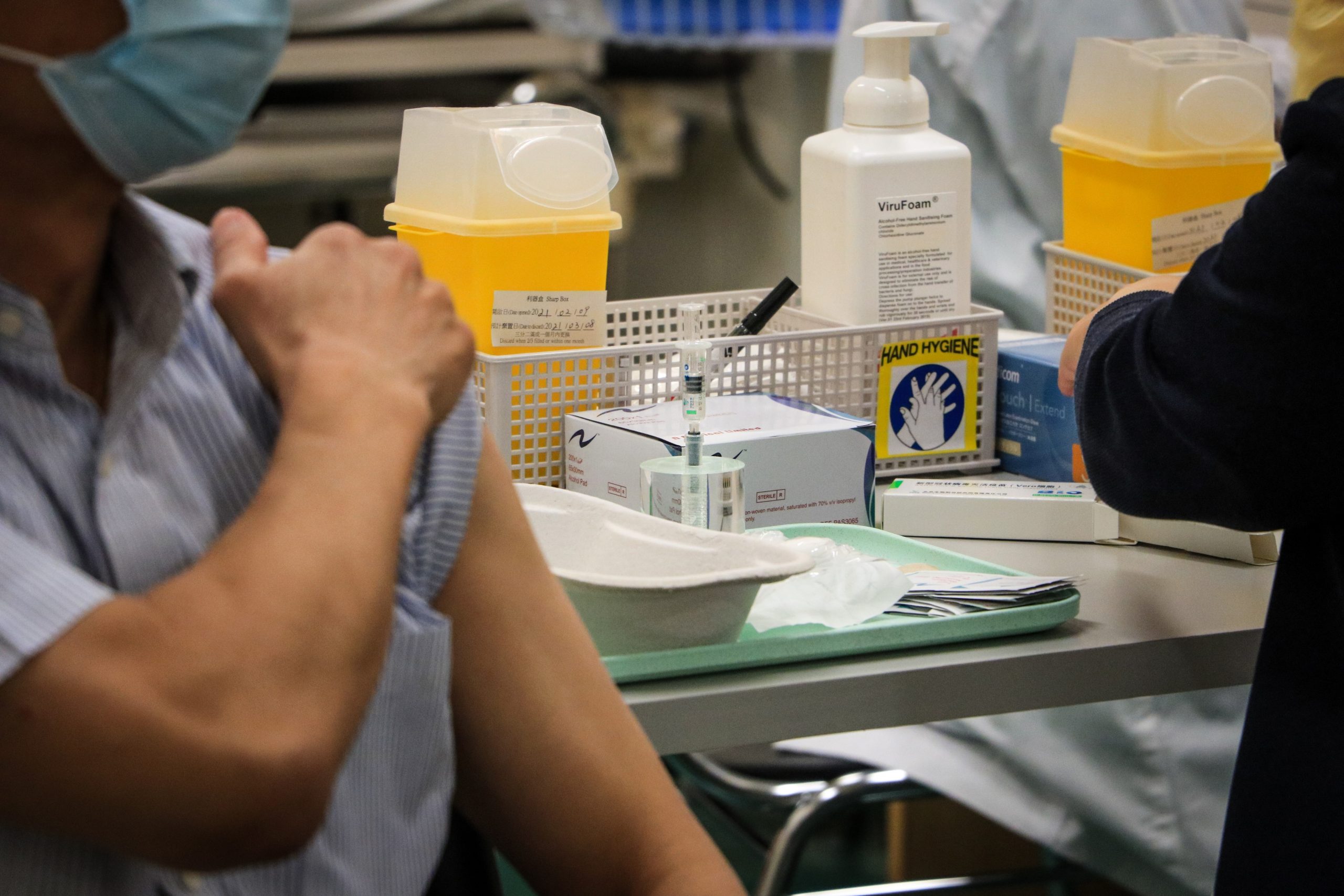 Macao is continuing to ramp up its Covid-19 inoculation programme, with the prospect of a vaccine passport on the horizon as the second round of jabs gets going.
Everyone who has had two vaccinations will be given a record card, according to Tai Wa Hou, who heads up the Health Bureau's (SSM) Covid-19 vaccination programme.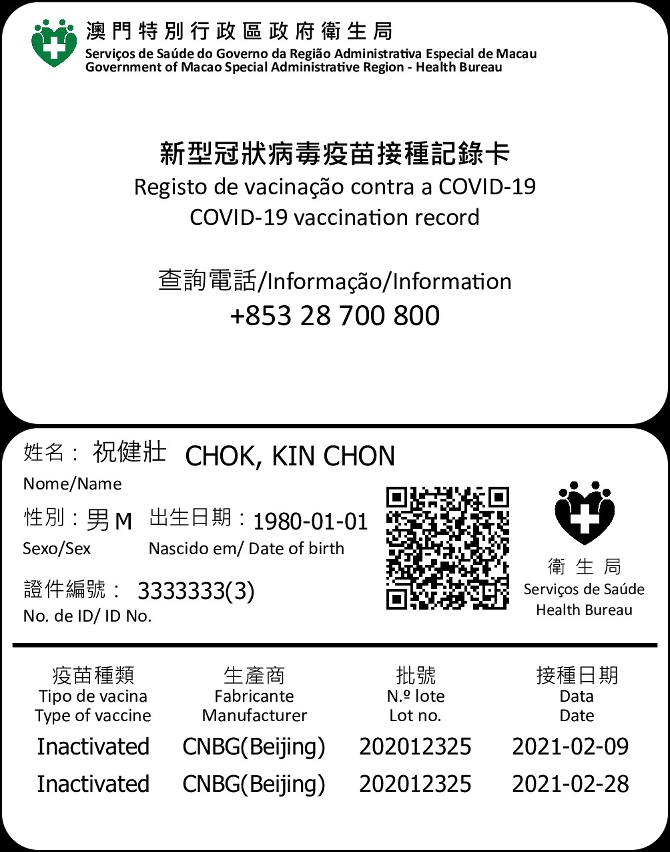 The card will display the holder's name and other personal information, the type of vaccine administered and its manufacturer, and the dates of the two jabs in Chinese, Portuguese and English. The card will display a QR code so details can be checked easily.
The Macau Post Daily reported that normally people will need to have the second jab four weeks after being given their first shot of the Covid-19 vaccination. Most of those who have had both jabs will develop immunity within two weeks.
Tai pointed out that the record cards could be used as a "vaccine passport" for entry into other jurisdictions.
He added that people would be issued with a vaccination record certificate as well as a record card, although both carry the same information. 
Tai said that people can make an appointment to get their second jab 28 days after their first jab at the earliest and encouraged them to make an early appointment. As a reminder, SMS messages will be sent three weeks after the first jab.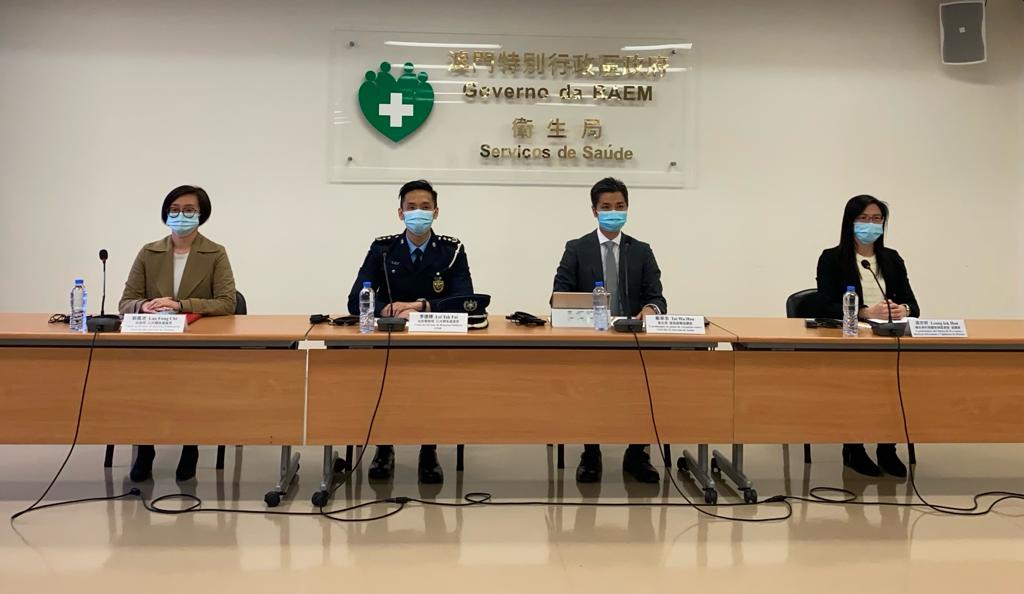 Anyone who has been vaccinated against Covid-19 in Macao has to stay at the inoculation facility for 30 minutes, as people liable to suffer an acute adverse event will come down with the symptoms shortly after getting the jab.
Continuing the fight against Covid-19, the next sale of "government masks" will run Sunday until 26 April. More than 192 million have been sold so far.
Under the facemask purchase scheme, each local resident, non-resident worker and non-local student enrolled in Macao's higher education institutions is entitled to buy 30 facemasks at the fixed price of MOP 24 every 30 days at designated outlets by showing their original Macao ID card, work permit or student card.
Under the 30-day scheme, parents or legal guardians are entitled to buy 30 facemasks for each child aged between three and eight.
Macao has not recorded a new Covid-19 case for 44 days, while no local case has been confirmed in 358 days.
Macao has recorded 48 Covid-19 cases since January last year, 46 of which have been classified as imported, while two cases have been classified as "connected to imported cases". Among the 48 patients, 47 have been cured and discharged from hospital, and no fatalities have been reported in Macao. The one patient still in hospital, a 43-years-old woman, remains under observation as she has not been given the all-clear after being confirmed as a Covid-19 patient two months ago.