Vaccination rate moving slowly
Vaccination rate moving slowly
Most medical professionals have been jabbed, but outreach programme at university greeted with little enthusiasm and many no-shows.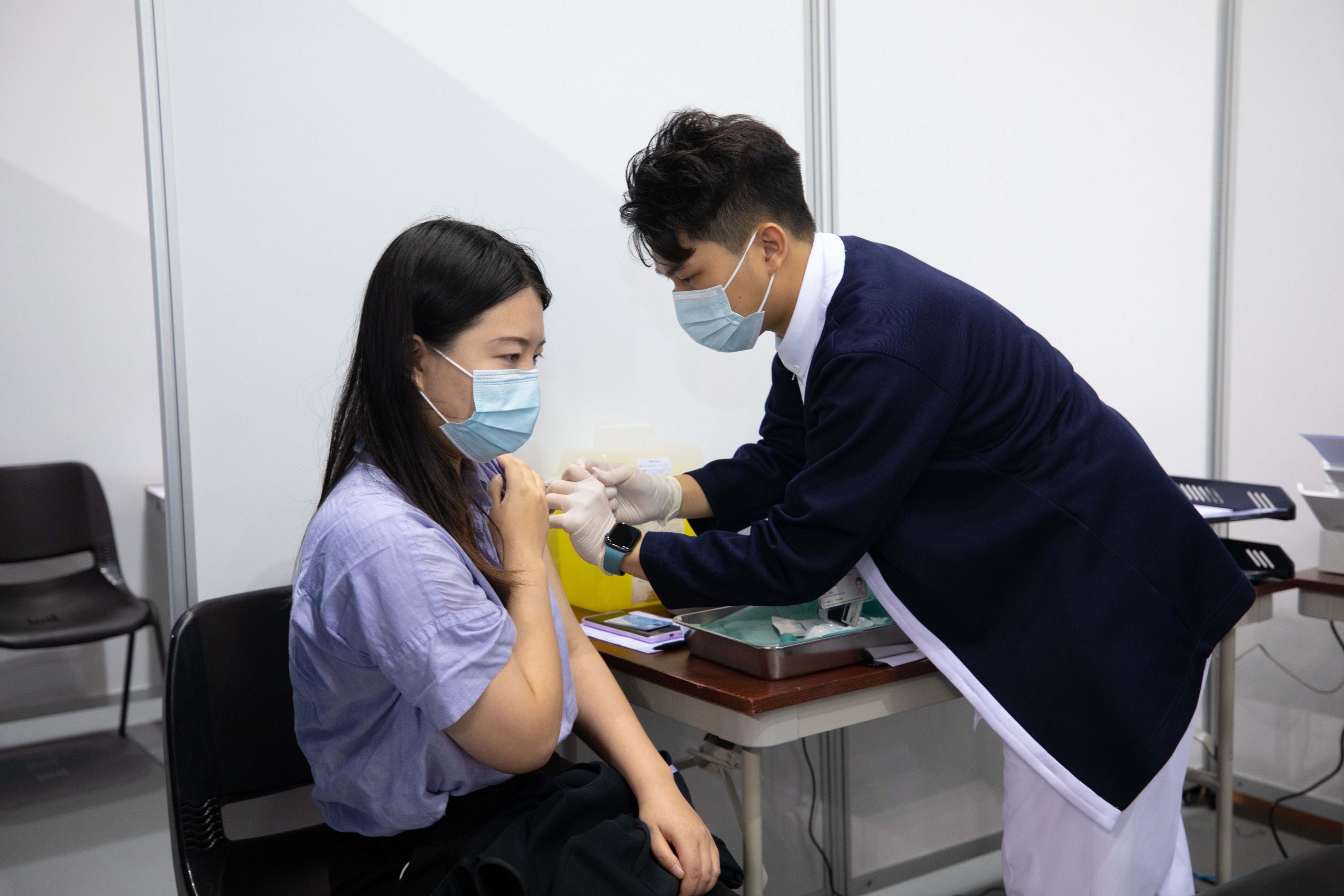 More than 4,600 out of Macao's about 7,000 medical professionals – in both the public and private sectors – have received at least one Covid-19 jab, Tai Wa Hou, the coordinator of the Health Bureau's Covid-19 vaccination programme has announced.
Tai said that the vaccination rate among medical professionals has reached 66 per cent, which contrasts sharply with the general population – which has so far reached about 10 per cent. This means that 107 doses have been administered per 100 medical professionals in Macao.
The Macau Post Daily reported that Tai said he believed that Covid-19 herd immunity has been created among Macao's medical professionals, adding that medical professionals have a higher desire to be inoculated as they have a better understanding of Covid-19 vaccination's safety, effectiveness and urgency. Tai said that only a small number of medical professionals in Macao have chosen not to be inoculated due to health conditions such as being pregnant or allergic to Covid-19 vaccines.
The government's outreach vaccination campaign has met with limited success at the University of Macau, which has 11,414 students.
About 1,500 out of 1,700 students, teaching and other staff who had signed up for inoculation during last week's outreach session got their first jab. Tai said that the remaining 200 were either no-shows or were assessed by medical workers as not suitable for being vaccinated against Covid-19.
Already in discussion with the University of Macao for the possibility of a second on-campus inoculation for those who received their first shots, Tai also revealed that his bureau is discussing with the Macao Institute for Tourism Studies and Macao Polytechnic Institute as well as the Macau University of Science and Technology and City University of Macau the schedules for their outreach Covid-19 vaccination programme. The government is studying the possibility of lifting its requirement for participants of certain events to undergo a nucleic acid test if they have been inoculated twice against Covid-19, with the aim of encouraging more residents to get their jabs.