Teachers, students will need vaccination or regular Covid-19 tests from 25 October
Teachers, students will need vaccination or regular Covid-19 tests from 25 October

Link copied
Thousands of teachers and students await decision on whether non-higher education classes will resume next week.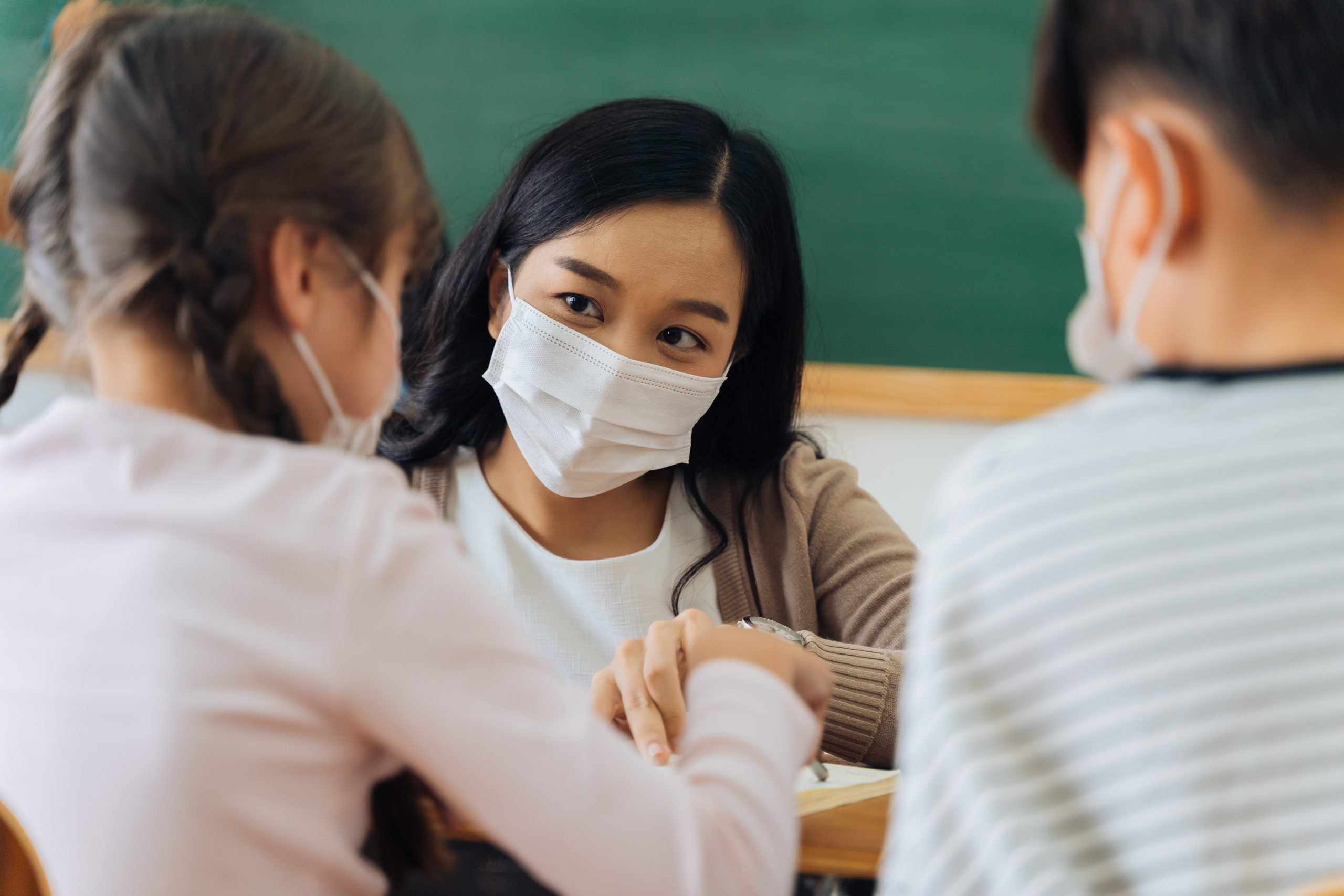 Starting from 25 October, all teaching staff and students of higher and non-higher education institutions will have to show a Covid-19 vaccination certificate or a seven-day nucleic acid test result to enter universities or schools, Radio Macau reported.
The Deputy Director of the Education and Youth Development Bureau (DSEDJ) said that the new requirement falls under the disease prevention guidelines issued by the Health Bureau in mid-September.
Kong Chi Meng urged teaching staff and students of education institutions to pay attention to safety.
The education bureau previously announced the suspension of non-higher education institutions until 3 October.
Kong said that the DSEDJ has yet to decide when schools will resume. "We know that a lot of parents are concerned about when classes will resume," said Kong.
"We are now analysing the situation with the health authority and education authority. Although we don't have a concrete plan on whether schools will resume on 4 October or a later date, we have been in close contact with the education sector to decide what to do."
While in-person teaching is suspended in universities, online classes are not affected.
A DSEDJ spokesman said that it has developed an online teaching platform for schools, in case classes remain suspended.
Macao has 111,457 students in higher and non-higher education and 9,000 teachers.