Ray of hope as Macao records no new community cases since Saturday
Ray of hope as Macao records no new community cases since Saturday

Link copied
'Consolidation period' may be extended to 2 August; health officials say now is time to get third Covid-19 booster shot.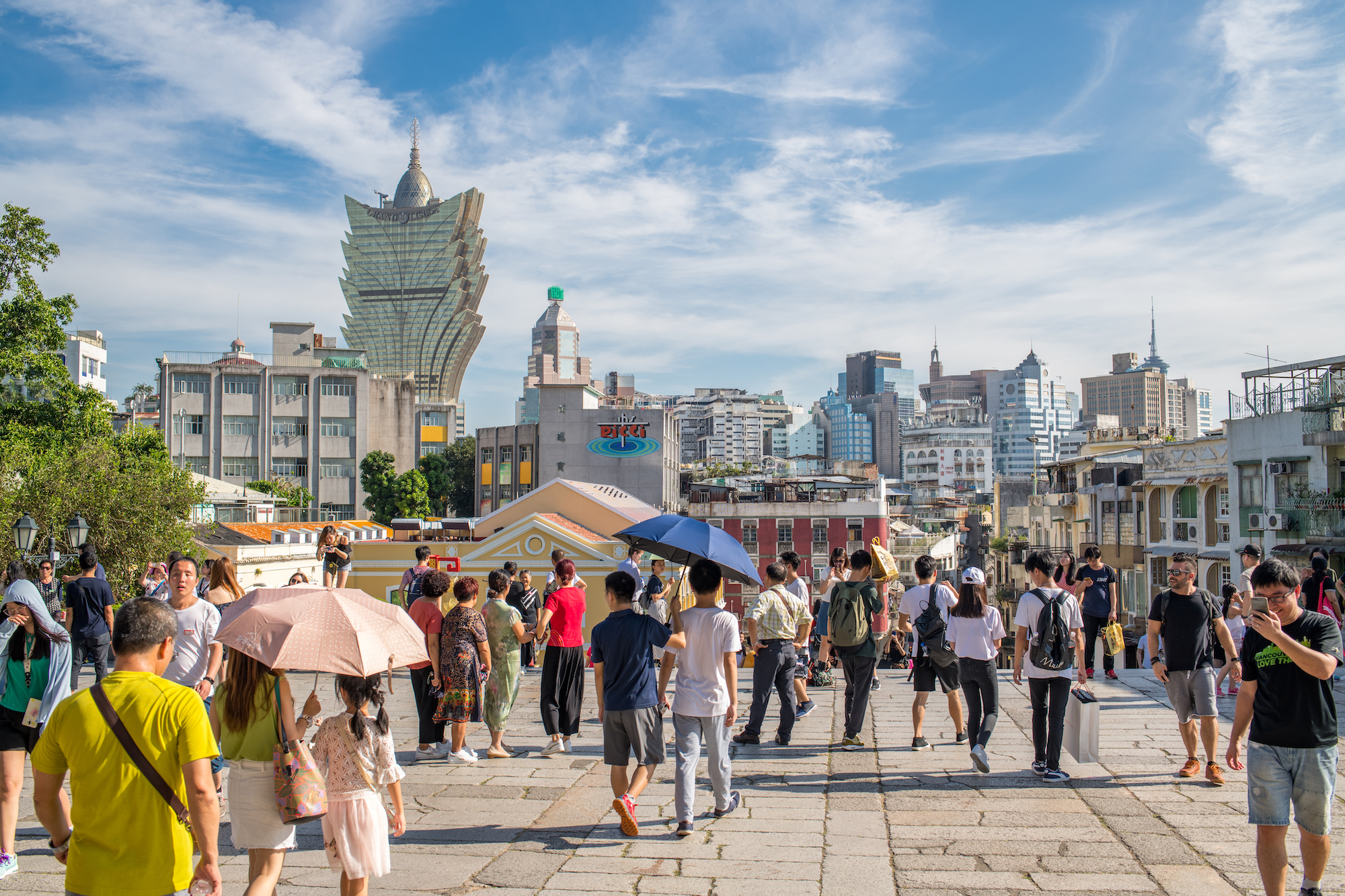 By the end of Wednesday, Macao was basking in some rare good news – no new Covid-19 cases detected in the community for four days running – balanced with the prospect of the "consolidation period" being extended for 72 hours until 00:00 of 2 August.
At the daily Covid-19 briefing, Leong Iek Hou, Head of the Health Bureau's Communicable Disease Prevention and Control Division, said that a decision would be taken once the results of this weekend's citywide mass-testing had been assessed.
"For four consecutive days no community cases have been detected," she said.
"If none occur in the next couple of days we can continue the consolidation period for three days until 2 August.
"If we find a low infection rate and can identify zero cases, we can start the 'stabilisation period' on Tuesday. And we can consider relaxing some of the measures such as allowing limited dine-in at restaurants and reopening tutorial centres, although proof of a negative Nucleic Acid Test (NAT) valid for 48 hours will still be required. Rapid Antigen Tests (RAT) will still be needed daily.
Leong added that the rules on facemasks could be updated soon.
"We are studying the possibility of allowing outdoor workers to wear only a surgical mask, rather than a KN95, though we would still encourage its use indoors.
"During this next stabilisation phase, residents will need to continue to do RATs every day, while those belonging to key groups or who work in high risk areas will need to continue to do NATs." Leong urged residents to take their third anti-Covid-19 shot as soon as possible because the number of triple-vaccinated is still very low at 41.4 per cent; 86.1 per cent have had two doses and 90 per cent of the population has been vaccinated once.
"We are studying to start the fourth vaccine phase – in principle we will start with high risk groups who are more in need," she said. 
By mid-week, Macao's Covid-19 numbers were looking in distinctly better shape; confirmed cases were stuck at 1,816, while 78 patients were discharged from hospital today, bringing the total to 1,143. Just under 1,500 people remain confined to hotels under medical observation.
Two new key areas were spotlighted: Avenida do Almirante Magalhães Correia to Avenida do Nordeste, and Avenida do Nordeste to Rua Dos Pescadores.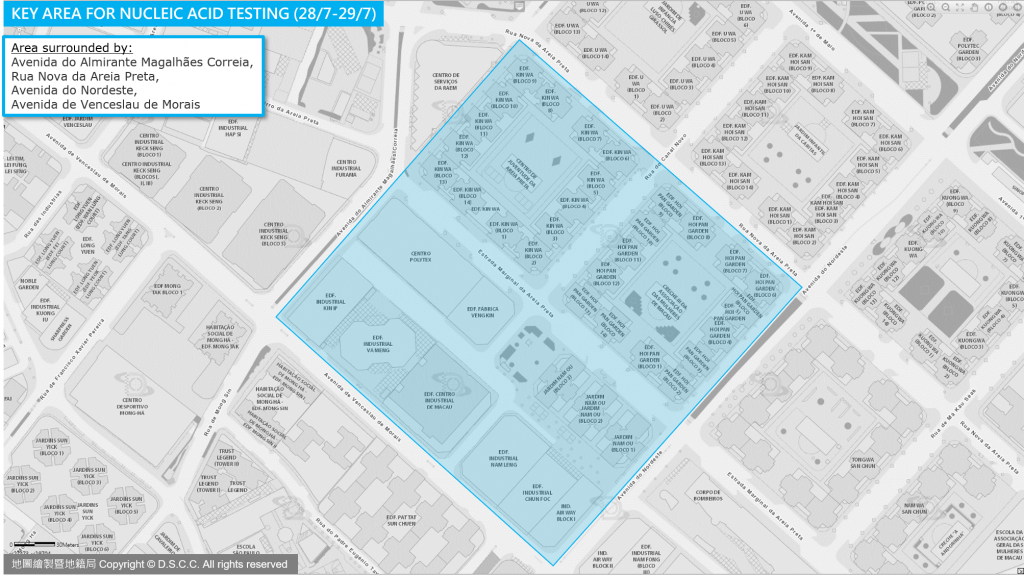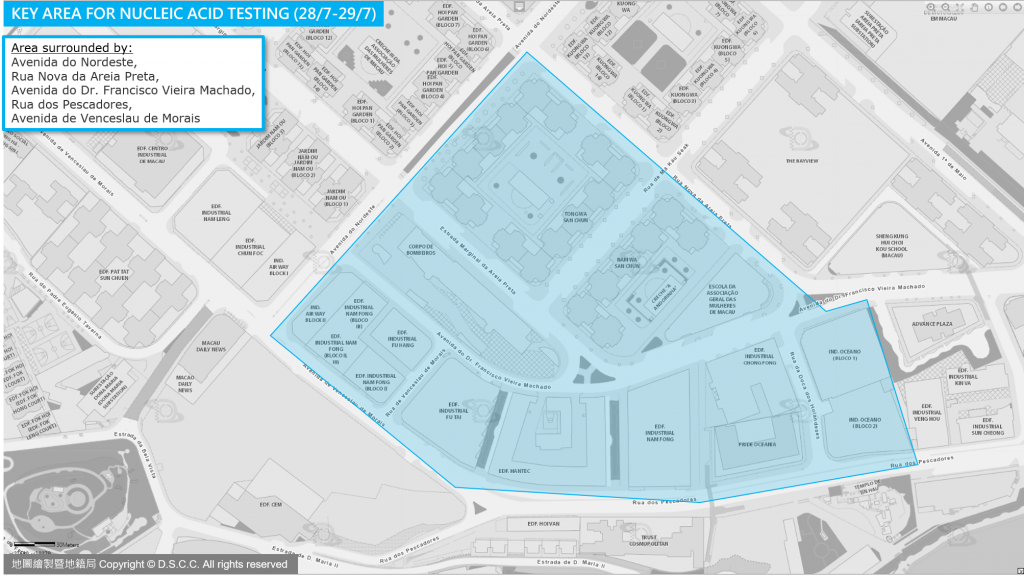 Anyone who lives, works or stayed in these areas for more than 30 minutes on 24 July or after, needs to do a NAT on 28 or 29 July. There will be no exemptions for infants, elderly or disabled.