Potential second round of NATs would 'need to be soon'
Potential second round of NATs would 'need to be soon'

Link copied
Future testing will depend on Delta variant's development and the situation across the border; so far, 683,000 either tested or registered for NATs.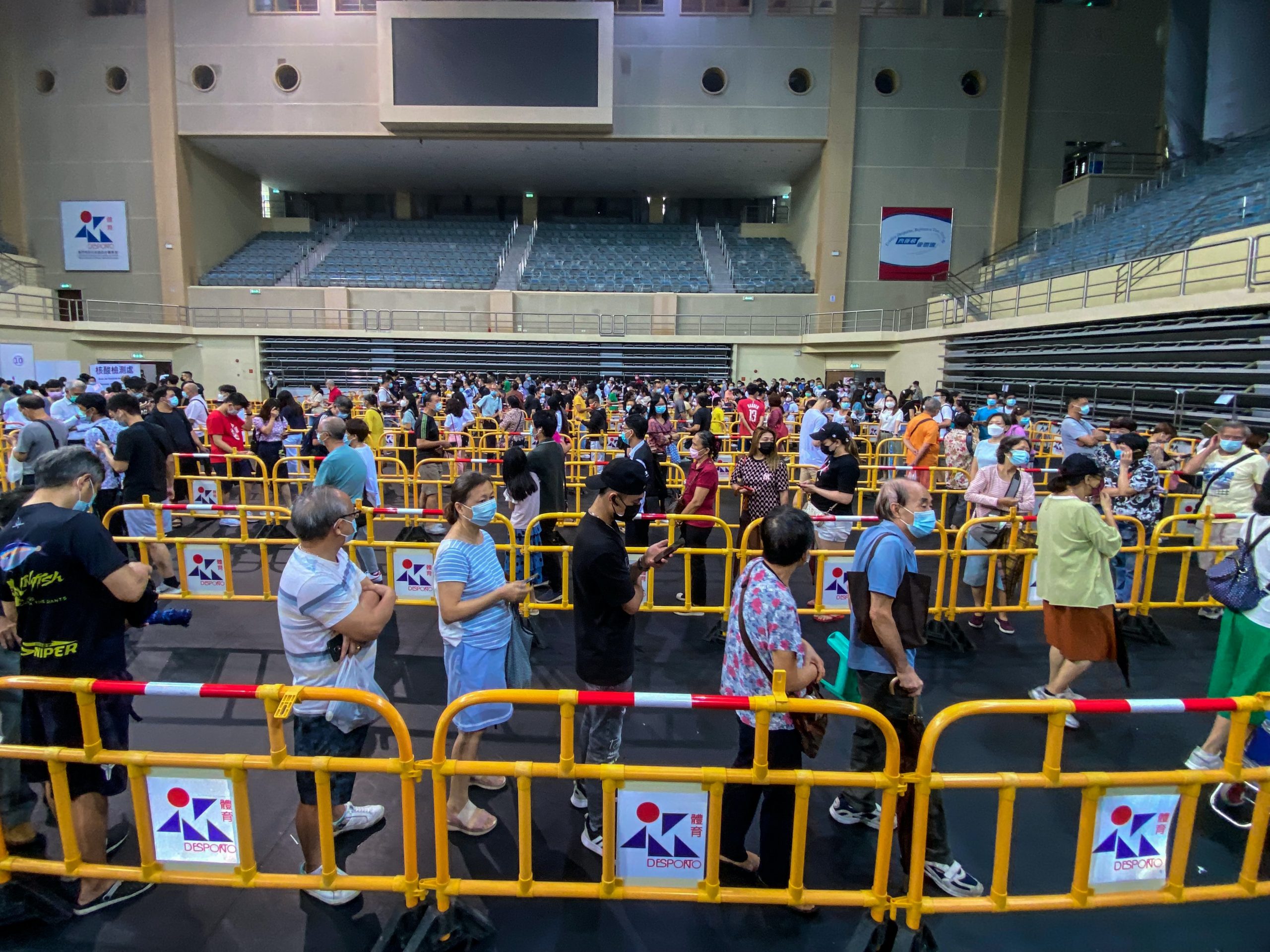 Macao's health authorities said today that if a second round of NATs is required, it would have to be carried out as soon as possible.
The timing of the next round would depend on the results of the first and may go ahead even if there are no positive Covid-19 infections detected in the first round.
Health officials explained that the extent of the Delta variant's development in the local community, the populations' acceptance and response to the tests and the situation in the neighbouring region will also be factors to consider.
According to the latest data revealed today, 683,000 people have either already been tested or have registered to get their NATs. So far, no positive Covid-19 cases have been detected. 
From 9 am on Saturday, when the three-day mass test comes to an end, most of the  42 NAT stations will close, apart from those that were operational beforehand.  
Anyone who has not been tested by 9 am on Saturday will have the yellow code, which will represent restricted entry into supermarkets, restaurants, hotels, government departments and other public places. This will only be changed after tests have been carried out to confirm individuals are not infected with the virus.
More than 3,000 people are still being observed in their homes located near the apartment of the family of four that infected Macao with the Delta variant.