No second round of mass NAT testing
No second round of mass NAT testing

Link copied
Lockdown ends in Rua de Coelho do Amaral after no cases detected, but public warned not to drop their guard.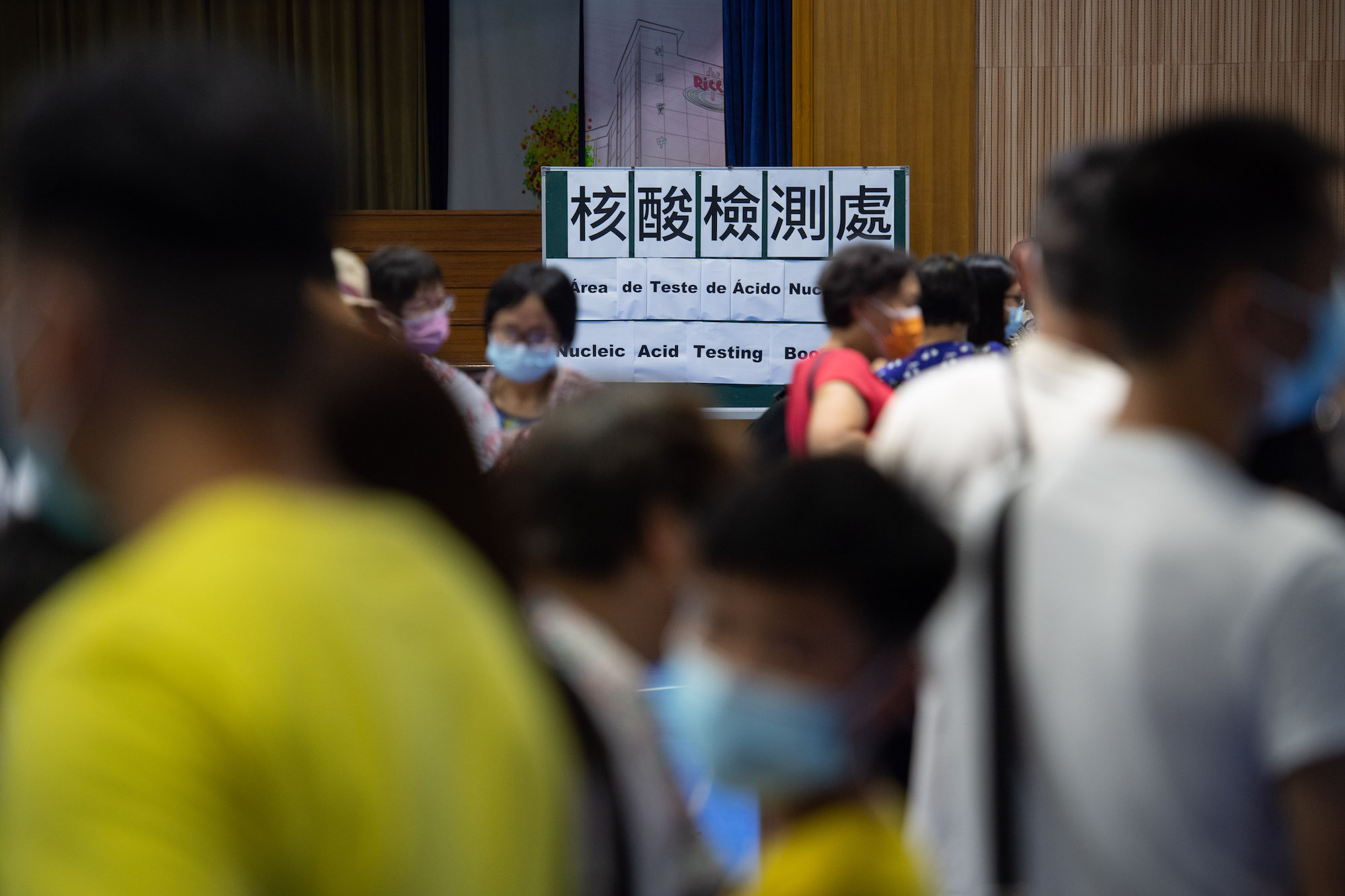 The government has no immediate plans to launch a second round of mass nucleic acid tests (NATs) as it is "confident" that there are no hidden Covid-19 carriers in the community.
Health chief Tai Wa Hou said that no positive Covid-19 cases had been detected during the city's first mass testing early this month and among all those affected by the Delta-infected family of four. 
"We comprehensively carried out our first mass NAT for everyone, without anyone missing. In addition, we have carried out many NATs for each of those who had been identified by our epidemiological investigations [as having been affected by the Covid-19 family cluster], and they have been closely monitored over the past 14 days," Tai said.
"The results of all our measures have given us confidence that there are no hidden Covid-19 cases in the community, so for the time being we do not plan to carry out a second mass NAT drive."
The 14-day lockdown of the two Covid-19 red code zones in Rua de Coelho do Amaral resulting from the family cluster was lifted at midnight, after no Covid-19 positive case had been detected among the residents living there.
Restrictions imposed on a yellow code zone which was set up following the confirmation of the family cluster were also lifted at the same time, The Macau Post Daily reported.
In related news, Health Bureau Control of Communicable Diseases and Surveillance of Diseases Department Coordinator Leong Iek Hou warned that simply because Macao has not recorded a new local Covid-19 case for 14 consecutive days – the average and normal length of an incubation period of the novel coronavirus – it does not mean that the city is now free from risk. 
Leong said the government will stick to strict Covid-19 prevention and control measures, and appealed to residents not to drop their guard in novel coronavirus prevention.