More areas classified as Yellow Code Zones
More areas classified as Yellow Code Zones

Link copied
As authorities impose restrictions, anyone experiencing difficulties is advised to contact the Social Welfare Bureau.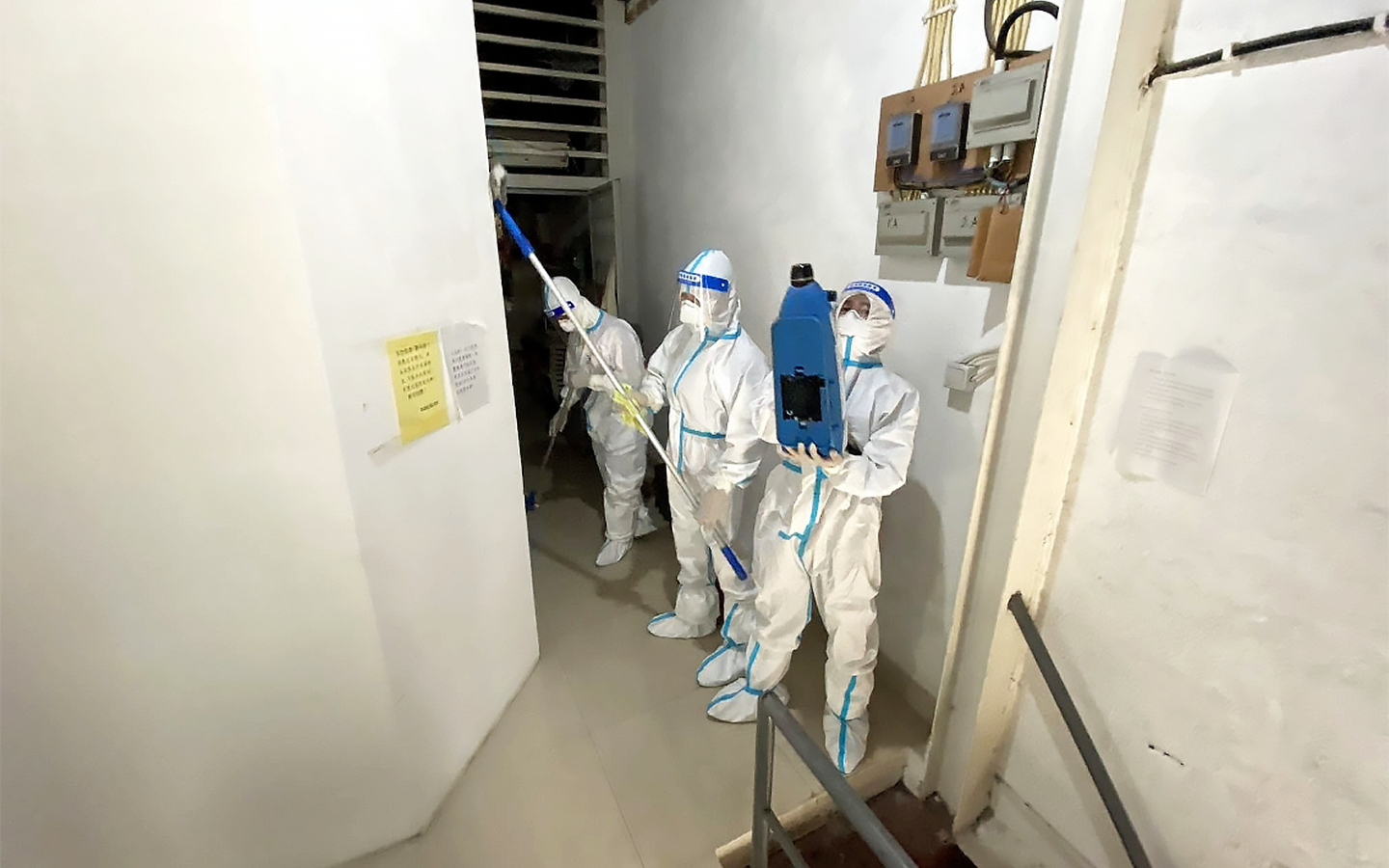 The Novel Coronavirus Response and Coordination Centre has announced a new Yellow Code Zones following the discovery today of another imported-related Covid-19 case.
The area includes:
🟡 Rua do Visconde Paço de Arcos 329, 333, 337, 343;
🟡 Edifício Kam Lei on Rua de Cinco de Outubro 16-16A;
🟡 Edifício Son Hung on Rua de Cinco de Outubro 18-18A;
🟡 Edifício Lei Pak on Rua de Cinco de Outubro 20-20A;
🟡 Edifício Kam Long on Rua de Cinco de Outubro 22;
🟡 Travessa dos Colonos 1A-1C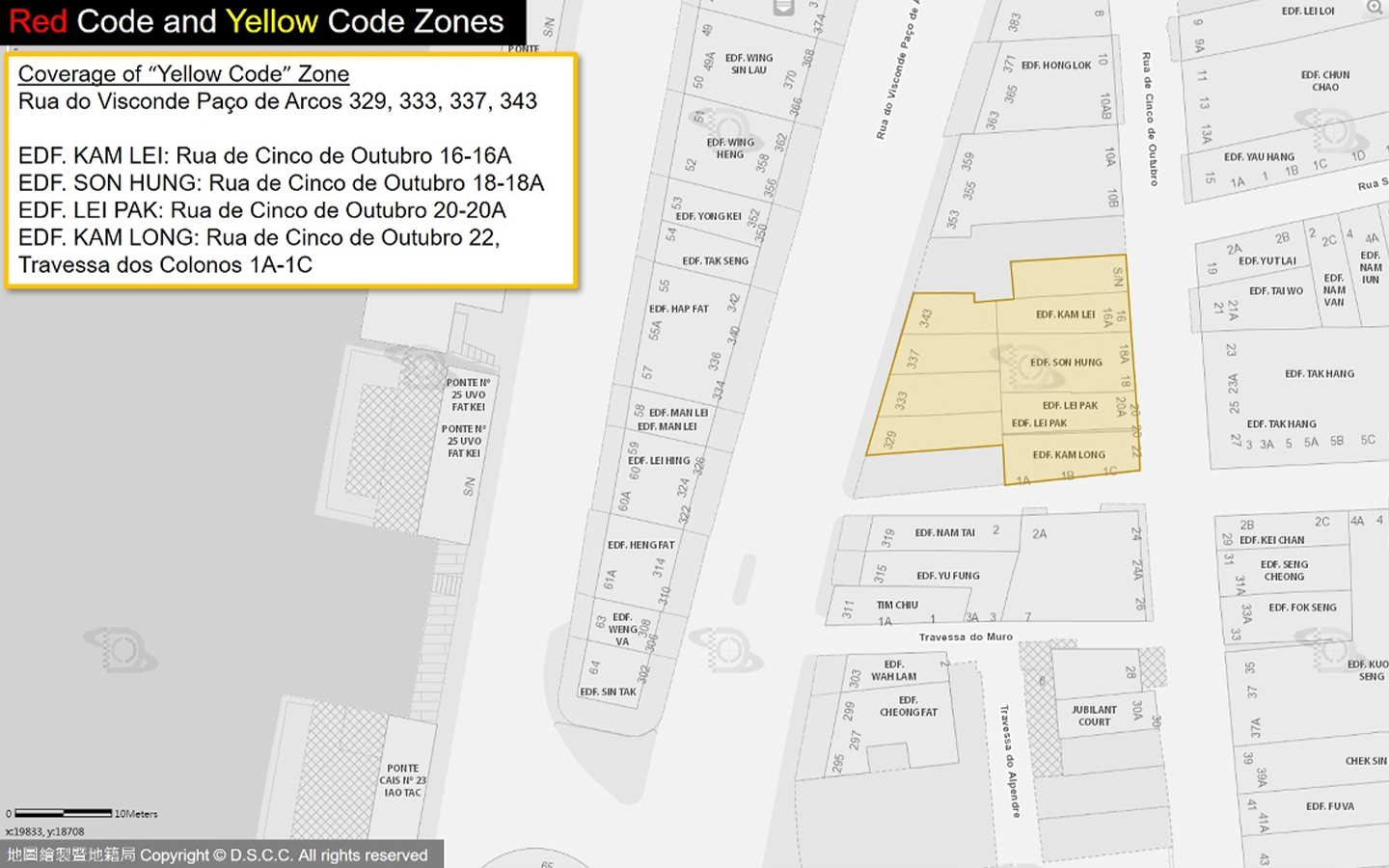 The health codes of people in the district will be converted to yellow, and nucleic acid testing (NAT) will be carried out on the spot immediately. The first NAT will be completed within 24 hours, and further testing will be carried out as needed. People in the area will not be allowed to go out until the first NAT is completed. Other restrictions include not being allowed to leave Macao, and a minimum of 14 days of close health monitoring and self-health management.
The centre stated that in accordance with the prevention and control mechanism of zoning, a life support team will follow up the daily needs of people in the cordoned area, and the department will be responsible for providing daily life and dietary support. Elderly people living alone, persons in difficulties, or those in need of assistance psychologically or spiritually, are directed to call the Social Welfare Bureau hotline 28261126 for assistance.