Massive mainland Chinese Non-Resident Worker exodus as border controls are relaxed
Massive mainland Chinese Non-Resident Worker exodus as border controls are relaxed

Link copied
Almost 40,000 travellers arrived or departed yesterday, most headed for mainland China; health officials overwhelmed at airport; more testing likely in future, health chief says.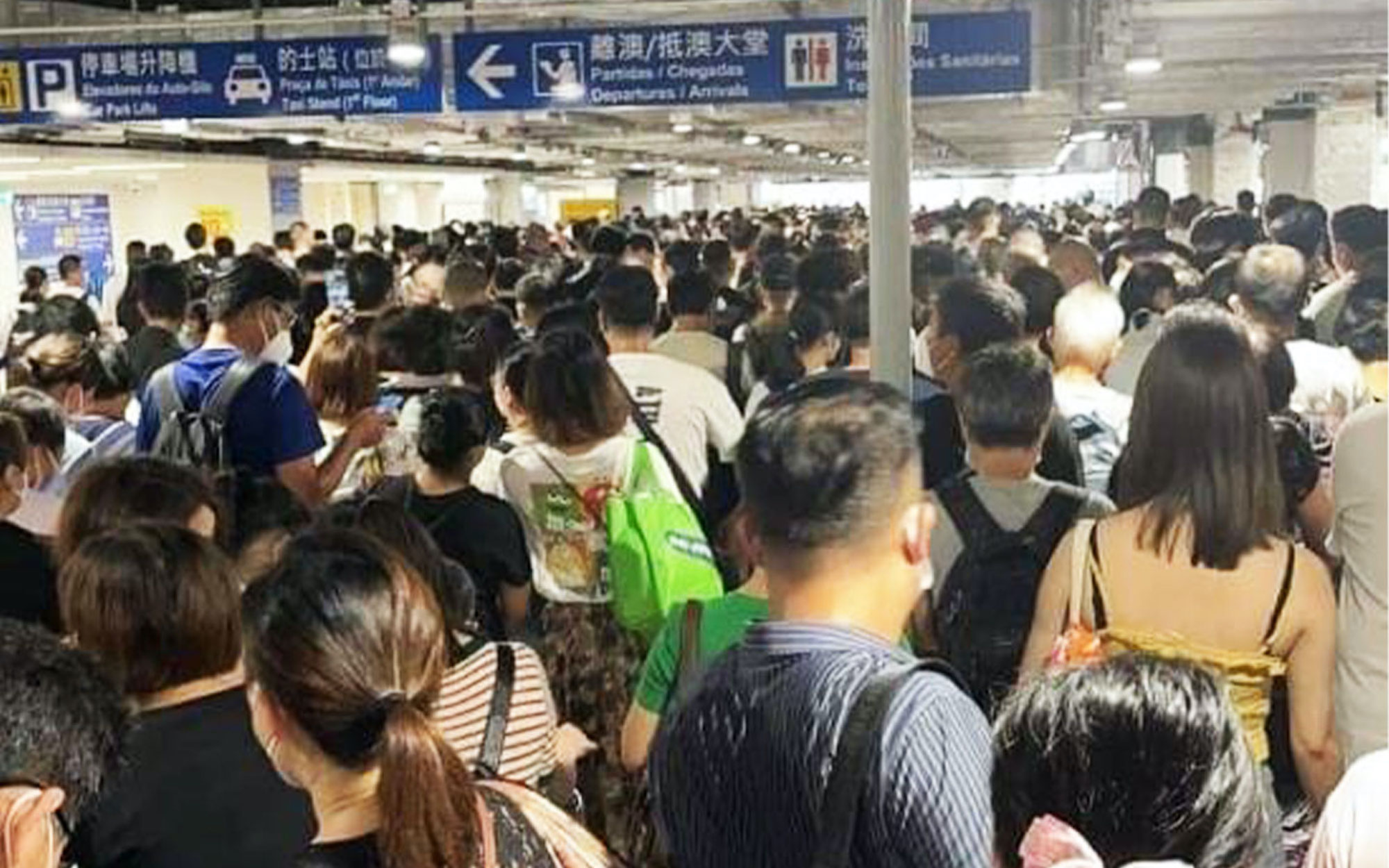 Mainland Chinese non-resident workers (NRW) swarmed across the border in their thousands yesterday after anti-Covid-19 restrictions were relaxed in Macao.
Altogether some 39,600 travellers either arrived in or left the city, almost 10 times as many as the previous day.
Lei Tak Fai, Head of the Public Security Police Force's Public Relations, said: "Most of the travellers were NRWs – 8,900 entered Macao and 30,700 left.
"As the volume of people was so high we have decided to limit the flow – from 6 am tomorrow entry and exit at Qingmao and Portas do Cerco borders will be limited to one per head."
Lei noted that the closed-loop management system in Coloane prison will come to an end tomorrow.
The sudden increase in the number of travellers also caused lengthy delays at the airport, with some passengers waiting up to eight hours.
"We do not have enough staff [in closed-loop systems] to perform all the measures that need to be taken for arrivals," said Leong Iek Hou, Head of the Health Bureau's Communicable Disease Prevention and Control Division citing as an example 78 passengers coming from Singapore yesterday. 
"The delays are the result of not enough staff in 'closed-loops'. We will try to make document processing easier and are trying to digitise everything in order to reduce waiting time."
"We are going to evaluate what measures need to be taken for different sectors of the population after the end of the present period. If we conduct periodic tests it will be easy to find hidden cases in the community. We will announce which groups are high-risk and the measures that need to be taken in the near future," she said.
Finally, Lei Wai Seng, clinical director of Centro Hospitalar Conde de São Januário explained that rapid antigen tests were no substitute for nucleic acid tests for travellers arriving from abroad by plane. "The measures are inconvenient for passengers but we want to guarantee safety for everyone."