Mass NAT drive results: 517,223 tested, all negative for Covid-19
Mass NAT drive results: 517,223 tested, all negative for Covid-19

Link copied
Second citywide programme ends at 3 pm today; health chief warns police will seek out anyone who fails to get tested.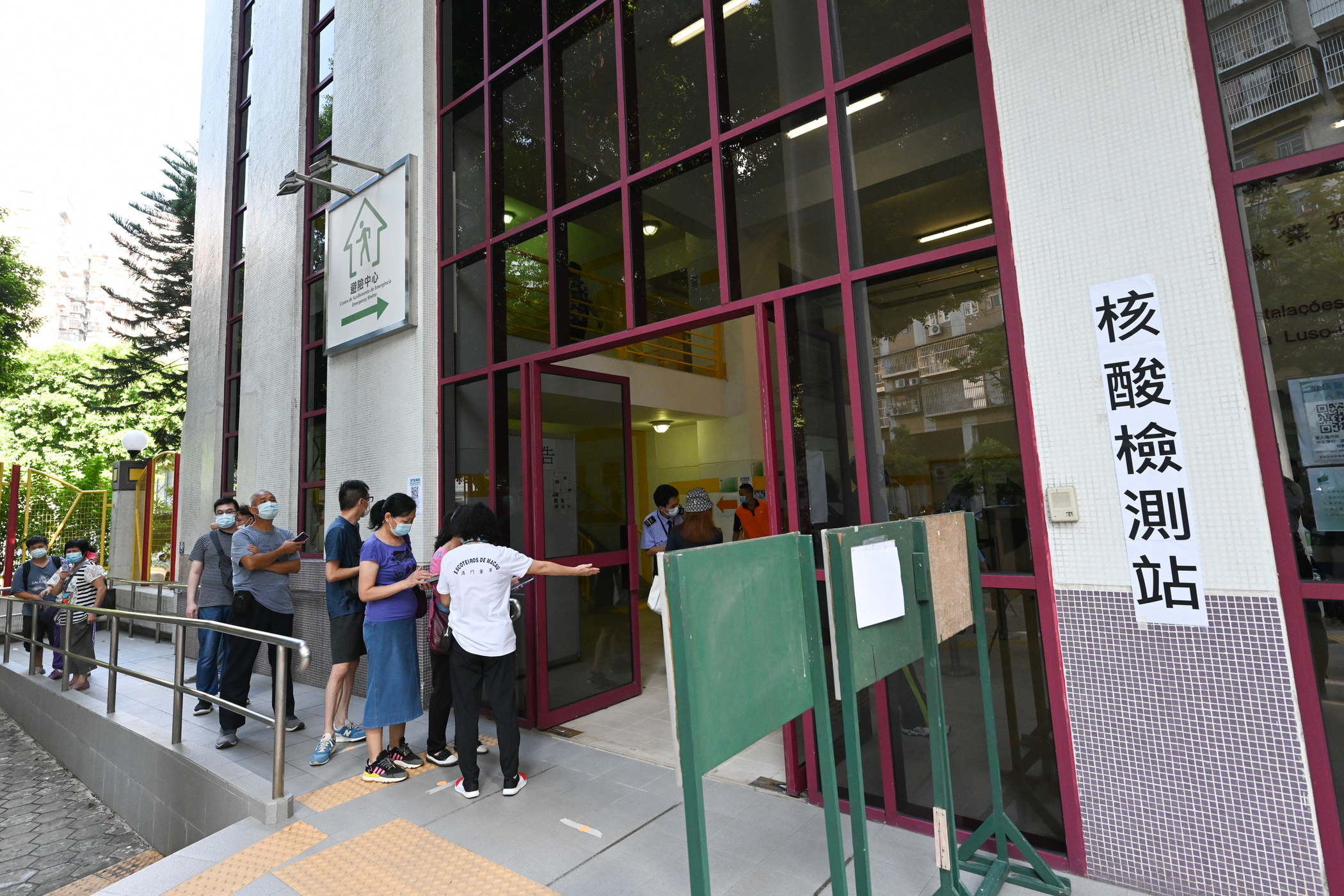 Almost everyone in Macao has taken a nucleic acid test (NAT) in the past four days – and so far all have proved negative.
The Novel Coronavirus Response and Coordination Centre announced that as of 9 pm yesterday, health workers had collected 650,888 swabs for Covid-19 tests under the mass NAT drive, and the results of 472,687 had all come up negative.
The centre noted that 44,536 people underwent a Covid-19 test at the city's regular NAT stations between 3 pm on Friday and 3 pm on Saturday, before the mass drive started, with all the results being negative.
Consequently, 695,424 people have undergone a Covid-19 test since 3 pm on Friday, with a total of 517,223 results available, all negative.
Although the mass NAT drive – which was launched at short notice after the discovery of three Delta variant cases – will end at 3 pm today, a spokesman at the centre said that tests under the programme "have basically been completed".
Health Bureau (SSM) Director Alvis Lo Iek Long said the mass testing drive had been highly satisfactory thanks to the full implementation of the requirement to make a booking.
Tai Wa Hou, a clinical director of the Conde de São Januário Hospital Centre, warned that the Macao Health Code of those who fail to undergo the mandatory tests under the mass NAT programme within the 72-hour period, will become yellow – which bars them from leaving Macao, entering various premises in the city, and using public transport. He urged those who have still not undergone a test to do so before the deadline.
Tai said that similar to the follow-up measures after the first mass NAT drive in early August, the Health Bureau will send an SMS to those whose Macao Health Code becomes yellow due to their failure to undergo a Covid-19 test before the deadline, and will also contact them urging them to get tested as soon as possible.
Following the procedures adopted after August's citywide test, Tai said that the SSM would ask the police to locate anyone who refused to get tested after having repeatedly been asked by SSM staff, and take them to testing sites.
Tai said that those who continue to refuse to be tested for Covid-19 after being located by the police will be required to undergo 14 days of medical observation at a quarantine facility, reported The Macau Post Daily.