Many public services paused as part of Covid-19 prevention measures
Many public services paused as part of Covid-19 prevention measures

Link copied
Post offices closed; likewise CEM and Macao Water customer centres; three CTM shops open but providing limited service.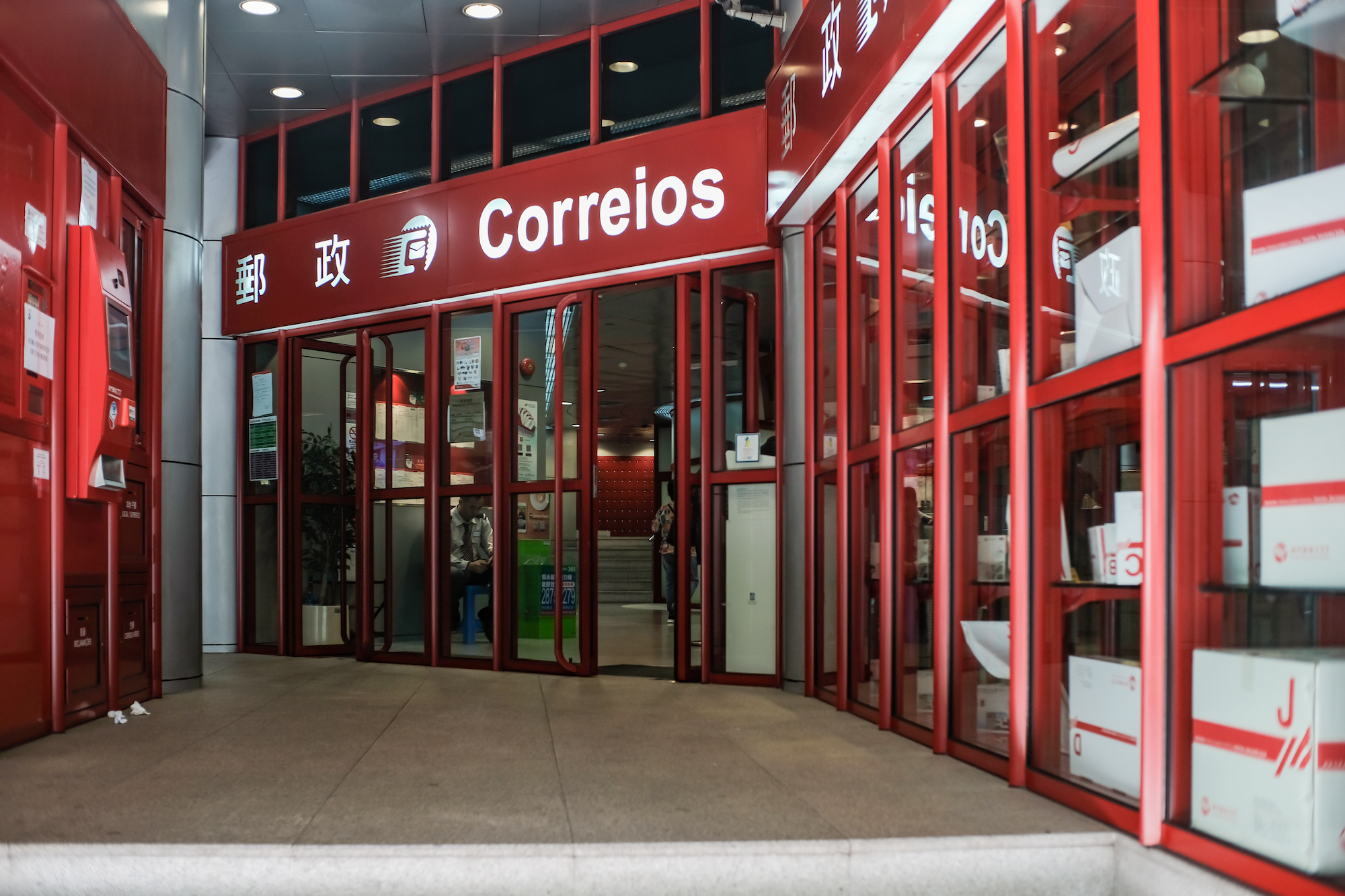 The public services of the Post and Telecommunications Bureau (CTT) have been temporarily suspended through Friday, in response to Macao's Covid-19 outbreak.
CTT said the General Post Office and all other post offices, the Macau Postal Savings Bank, the bureau's eSign Trust Registration Authority and Telecommunications Resource Management Division, as well as the mail delivery service have all been suspended through Friday.
However, the Express Mail Service (EMS) resumed mail deliveries on Sunday.
The Communications Museum will also be closed for the foreseeable future.
Deadlines for the payment of radiocommunications fees will be postponed accordingly.
Due to the government's activation of its Covid-19 pandemic prevention and control management, CTT will temporarily store postal items for the city's lockdown zones, and will resume the mail delivery service in the affected zones as soon as possible after they are reopened.
A "mail collection box" will be placed in the reception area of the Macao General Post Office on Largo do Senado, where mail can be deposited until 5.30 pm on Friday.
Also temporarily shutting their doors, the service centres of utilities CEM and Macao Water.
Power utility CEM said that its customer centres in Macao and Taipa will remain closed through Friday, while its Emergency Service and Info Line will operate as normal.
Members of the public, CEM noted, can handle various applications such as applying for power supply, changing contract names, applying for and checking e-bills online, while bills can be paid electronically through methods such as Macau One Account, MPay and Internet Banking. 
Macao Water said that its Ilha Verde Customer Service Centre will remain closed, with water quality monitoring, the Customer Hotline and emergency services operating as normal.
Customers can check their bills via the Customer Hotline, the company website or the Macao Water WeChat. The company added that bill payments can also be made using the WeChat service and various electronic platforms, while no late surcharge or water service suspension would be incurred due to non-payment during the closure period.
All but three of CTM's shops remain closed until further notice, with those still open able to provide only limited emergency telecom services.
The CTM Praia Flagship, NAPE Shop and Taipa Shop will provide limited emergency services from 10:30 am to 1 pm and 3 pm to 6:30 pm. All onsite installation and non-essential maintenance services remain suspended, the company said. Customers can use the CTM Buddy Mobile App or online portal for service subscription, while telecom services won't be suspended due to overdue payment or expiration of one's prepaid card, The Macau Post Daily reported.