Macao's third mass NAT concluded with negative results
Macao's third mass NAT concluded with negative results

Link copied
Almost entire population given clean bill of health in three-day, citywide operation which mobilised 11,000 civil servants.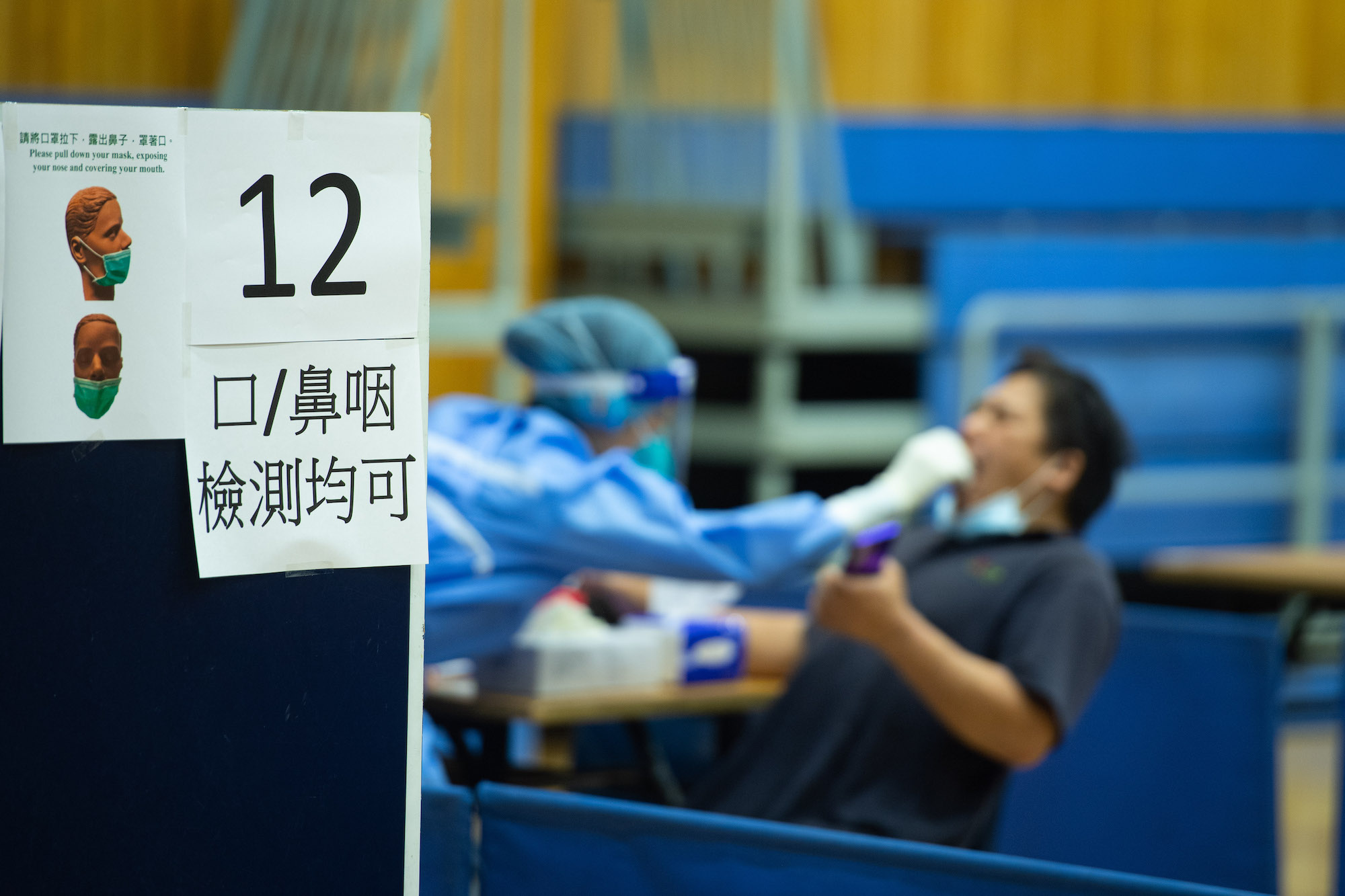 The Novel Coronavirus Response and Coordination Centre announced today that at 9 am 681,579 samples had been collected during the city's third mass nucleic acid test (NAT) drive with negative results for almost all tested.
Officials said 679,262 results, including those who underwent NATs before midnight on 7 October, are all negative.
Given these numbers, officials said the mass testing drive is basically concluded.
More than 11,000 civil servants from 19 public services joined forces for the citywide NAT to prevent and control the pandemic from spreading further.
Six test stations are still in operation today until 9 pm: Macao Federation of Trade Unions Workers Stadium, Macao Cultural Centre, Macao Forum, Patane Activity Centre, 1st floor of the Mong-Ha Sports Centre, Olympic Sports Centre – Stadium – Indoor Pavilion.
The centre urged those who have not yet taken the test to go as soon as possible to any of the six test stations still open.
The test results from the general mass NAT will not be uploaded to the Macao Health Code, and they cannot be used for immigration purposes. Meanwhile, self-paid test stations can provide certification with results registered in the health code and used for immigration purposes.