Health chief blasts Macao's jab apathy
Health chief blasts Macao's jab apathy

Link copied
SMS sent to everyone in the city – 'Please get vaccinated now' – however compulsory inoculation is not seen as likely.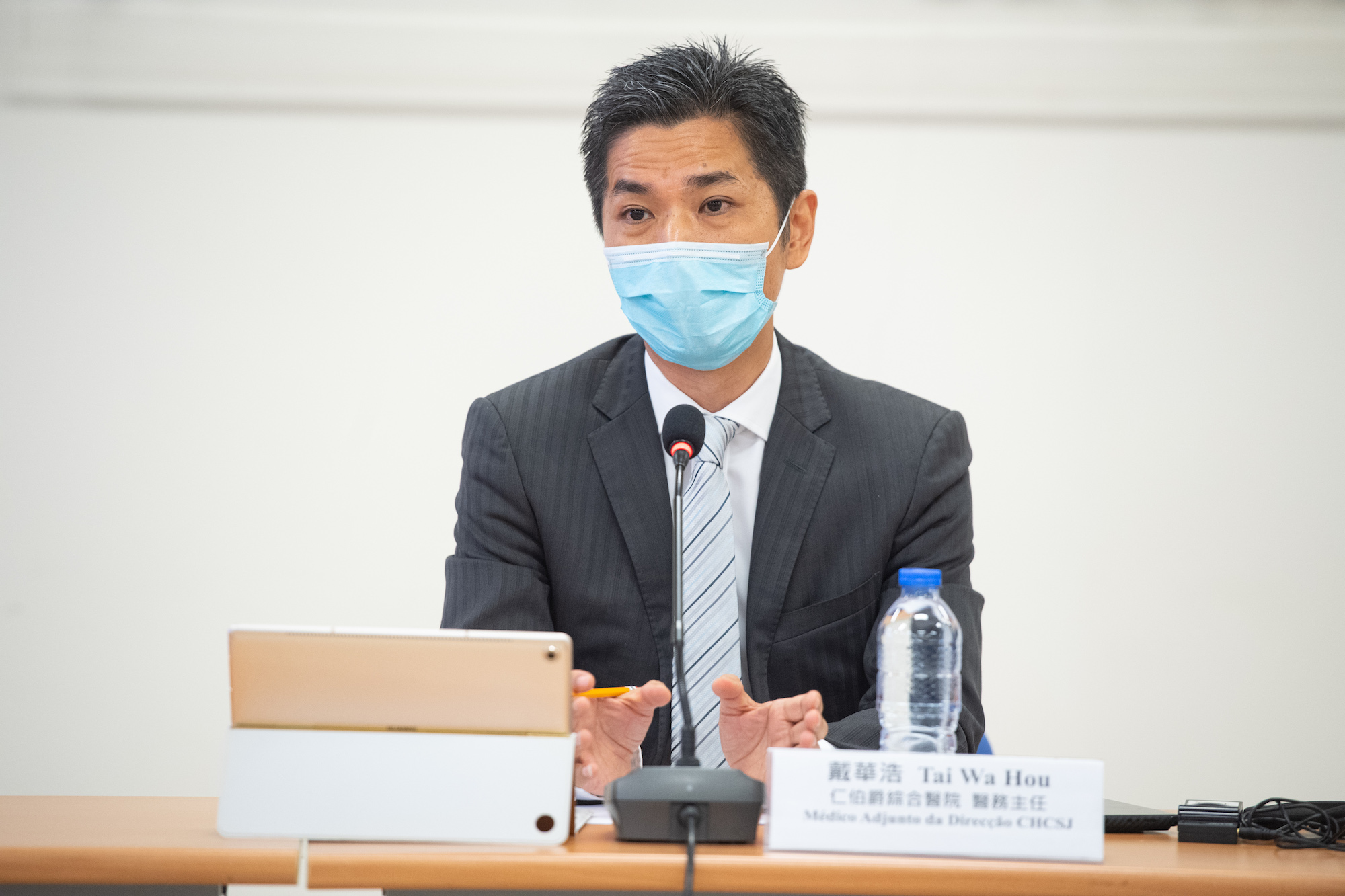 In an uncharacteristic outburst of straight-talking, Macao's Covid-19 health chief has lambasted people who shy away from getting vaccinated.
"Why don't residents feel the urgency and lack the eagerness to be inoculated against Covid-19 after the onset of the latest epidemic situation?" demanded Tai Wa Hou, a clinical director of the Conde de São Januário Hospital Centre.
"Nothing can be done without Covid-19 vaccinations."
Tai has previously confined his vaccination campaign to simple appeals or urgings. His most recent pronouncement – which bore more than a trace of frustration – comes in the wake of a mass SMS sent to the whole city as the vaccination rate hovers at just under 44 per cent. 
The SMS read: "Novel Coronavirus Response and Coordination Centre: Given the severe epidemic situation, to protect yourself and your family, please get vaccinated now to establish a community immunity barrier! People ≥ 12 years old that are not fully vaccinated may schedule an appointment via: https://eservice.ssm.gov.mo/covidvacbook."
Tai said that the centre has sent the SMS to remind residents that the government's Covid-19 vaccinations have been fully resumed after a four-day suspension from Wednesday to Saturday last week due to the citywide NAT drive. 
The SMS also underlined that Macao is now facing a higher Covid-19 risk than previously, urging residents to get inoculated as soon as possible. Thirdly, Tai said, the government feels there is a need for urgency as residents don't appear to feel inclined to get vaccinated. 
However, Tai reaffirmed that the government will "surely" not force residents to be inoculated against Covid-19 as the government is sticking to its principle that vaccinations should only be administered on a voluntary basis, The Macau Post Daily reported.
Tai reaffirmed that for the time being the government will not consider rolling out any measures that would impose restrictions on those who have not been inoculated.
Tai added that private institutions have the power to require all those entering their premises to get jabs first – or regularly get tested for Covid-19.