Health chiefs call on Macao to get vaccinated fast
Health chiefs call on Macao to get vaccinated fast

Link copied
Developments on the mainland should spell a warning to Macao residents not to be complacent; it's time for everyone to get their jab.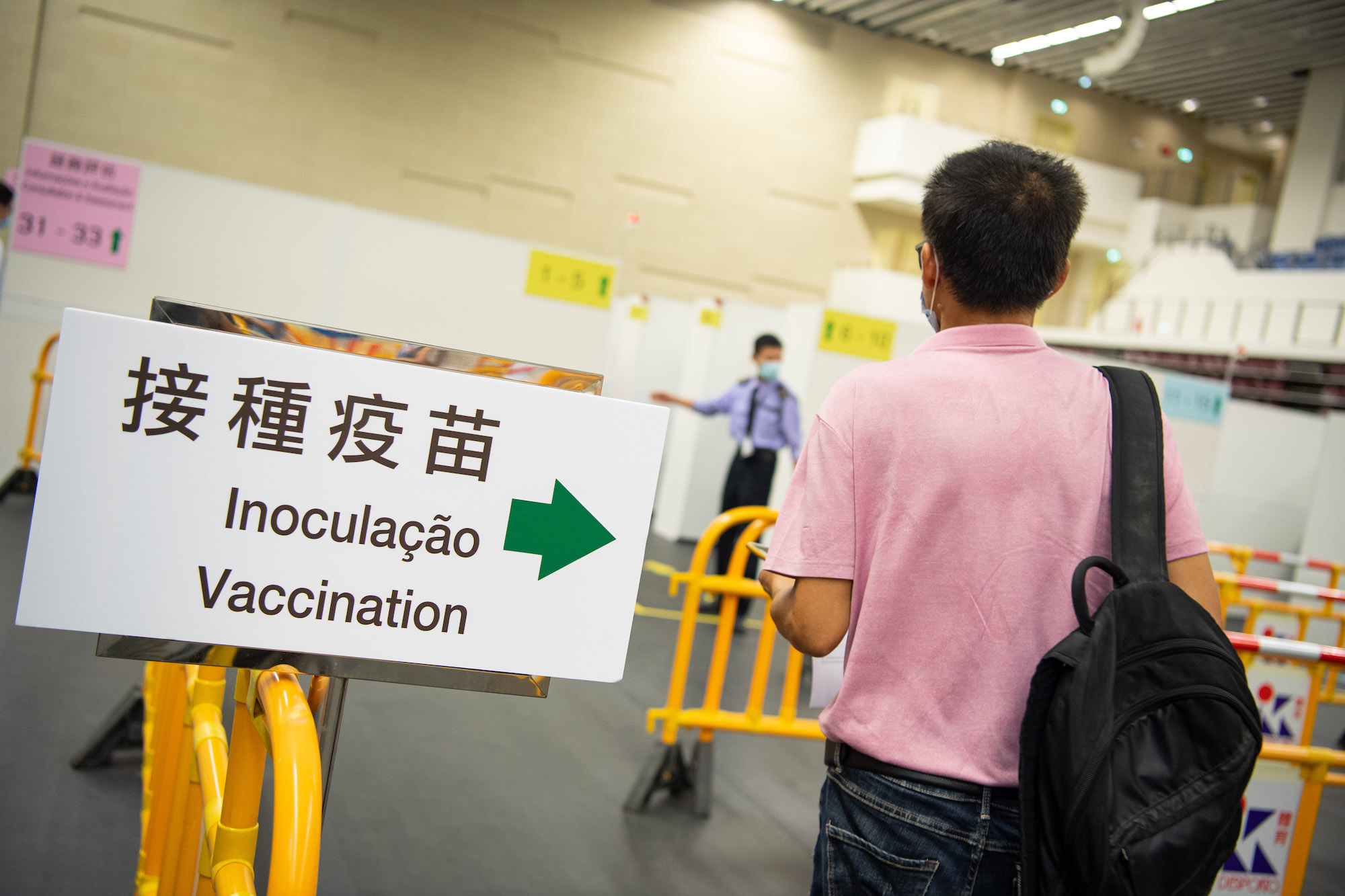 Macao's top health officials have redoubled appeals to residents to get vaccinated before it is too late.
Health Bureau (SSM) Director Alvis Lo Iek Long lamented that many residents have still not been inoculated against Covid-19 as they think that Macao is safe. He said that a number of Covid-19 developments in the mainland that have posed a risk to Macao over recent months indicate that the city is not necessarily 100 per cent immune.
Lo said that residents should always be vigilant against Covid-19, and that they should be aware that Macao may be hit by Covid-19 community transmissions at any time. The health chief urged residents to get inoculated against Covid-19 as soon as possible while Macao continues to be free from Covid-19 community infection.
Lo's appeal was echoed by Tai Wa Hou, a clinical director of the Conde de São Januário Hospital Centre, who also urged residents to get their Covid-19 jabs as soon as possible. 
Tai noted that only a few hundred people a day got their Covid-19 jabs after the launch of the government's vaccination programme in February. The number increased to a peak of around 10,000 four weeks ago when Guangzhou was hit by local Covid-19 transmissions.
Tai said that since Guangzhou's local epidemic ended late last month, the number of people in Macao getting inoculated has "quickly" decreased to a level similar to when the drive was launched.