Everyone must take daily rapid antigen test while Philippine nationals no longer considered a Key Group
Everyone must take daily rapid antigen test while Philippine nationals no longer considered a Key Group

Link copied
Philippine passport holders and property management workers no longer need to undergo daily NAT starting tomorrow; all people leaving home for work during 'consolidation period' must take NAT every two days.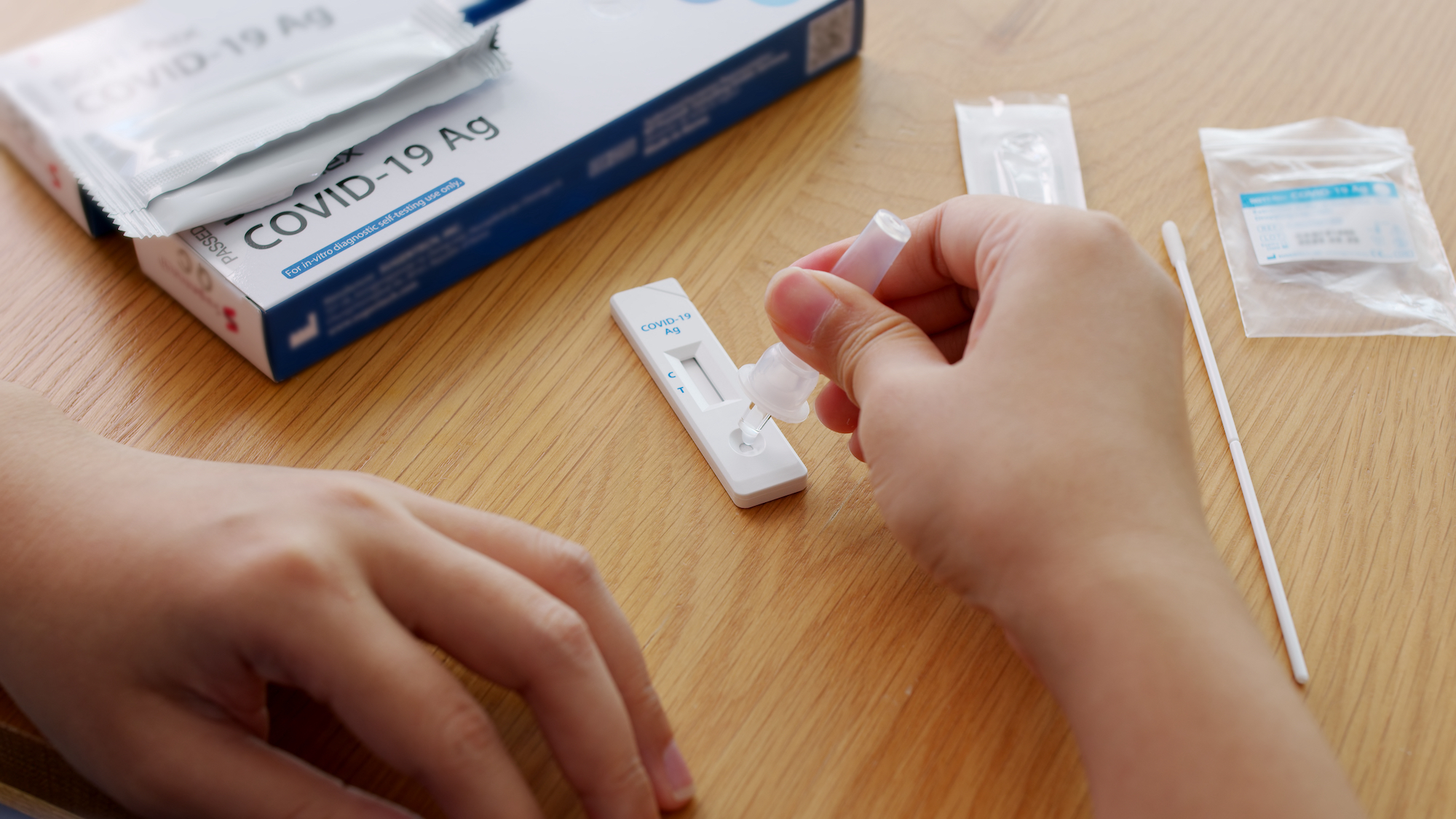 As the first 'consolidation period' weekend drew to a close, Leong Iek Hou, Head of the Health Bureau's Communicable Disease Prevention and Control Division said at the daily Covid-19 press conference that property management workers and Filipino nationals will no longer be included in the city's Key Groups starting tomorrow meaning these two groups will not need to undergo a daily NAT anymore. 
Seven key groups will still need to undergo daily NATs until 29 July: cleaners, security staff, catering personnel, couriers of food delivery, public bus and taxi drivers, construction site staff and live-out domestic helpers.
All people leaving home for work between 24-29 July – regardless of their working hours and nature of work – must undergo one NAT every two days, she noted. 
Employers will be responsible to make sure workers abide by these measures. Rapid antigen tests (RAT) will have to be taken every day (and prior to heading to testing stations). If individuals fail to undergo their daily RATs, their health codes will turn yellow. After two subsequent failed tests, their health codes will turn red and they will need to undergo a NAT to have their health codes revert to green.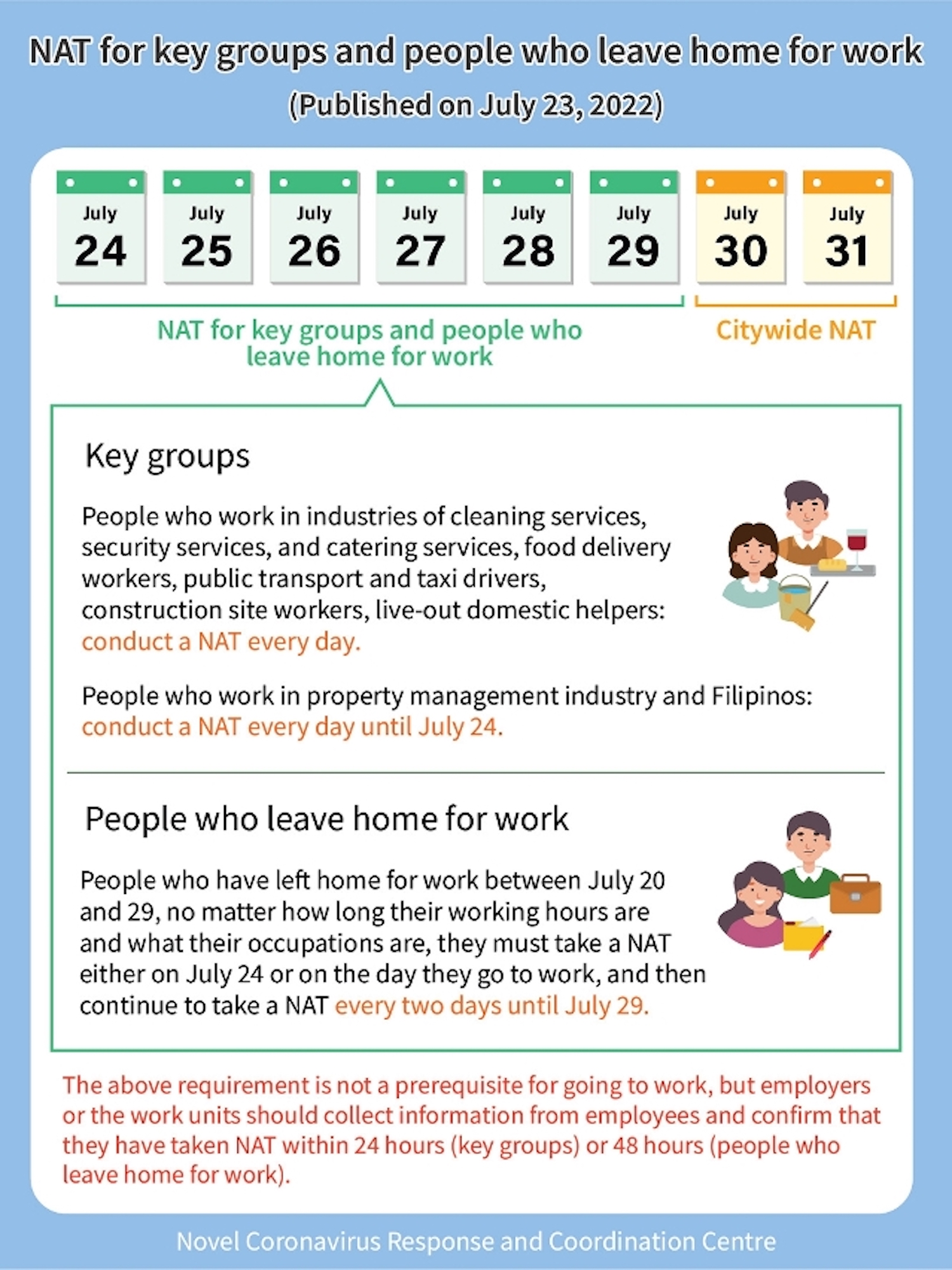 The next citywide testing will take place on 30-31 July while in future, more NAT testing centres will be set up in the city's public outdoor parks. Presently many of the city's testing stations are located within school campuses and Leong said that "once school term resumes, these testing centres will no longer be suitable to be used, that is why we are arranging for alternative centres."
Macao recorded just five Covid-19 cases over the past day – all of them found in Red Code Zones and medical observation hotels. There are now 1,810 confirmed Covid-19 cases in Macao while almost two-thirds of them (1,111) are asymptomatic. Seventy-seven patients were released today, bringing the total to 888 since the Omicron variant outbreak on 18 June.
Between midnight and 3 pm today, the police issued 367 warnings which mainly involved people not wearing masks.
The total number of inbound and outbound visitors to Macao totalled about 1,900 yesterday, marking an increase of 44.2 per cent over the previous day. Among them, there were about 800 arrivals, including 440 Macao residents. One thousand people left Macao of which nearly half were also Macao residents.