BioNTech jabs for over-12s start today
BioNTech jabs for over-12s start today

Link copied
Health Bureau officials plan to brief secondary school pupils about vaccine's effectiveness and launch outreach inoculation programme in September.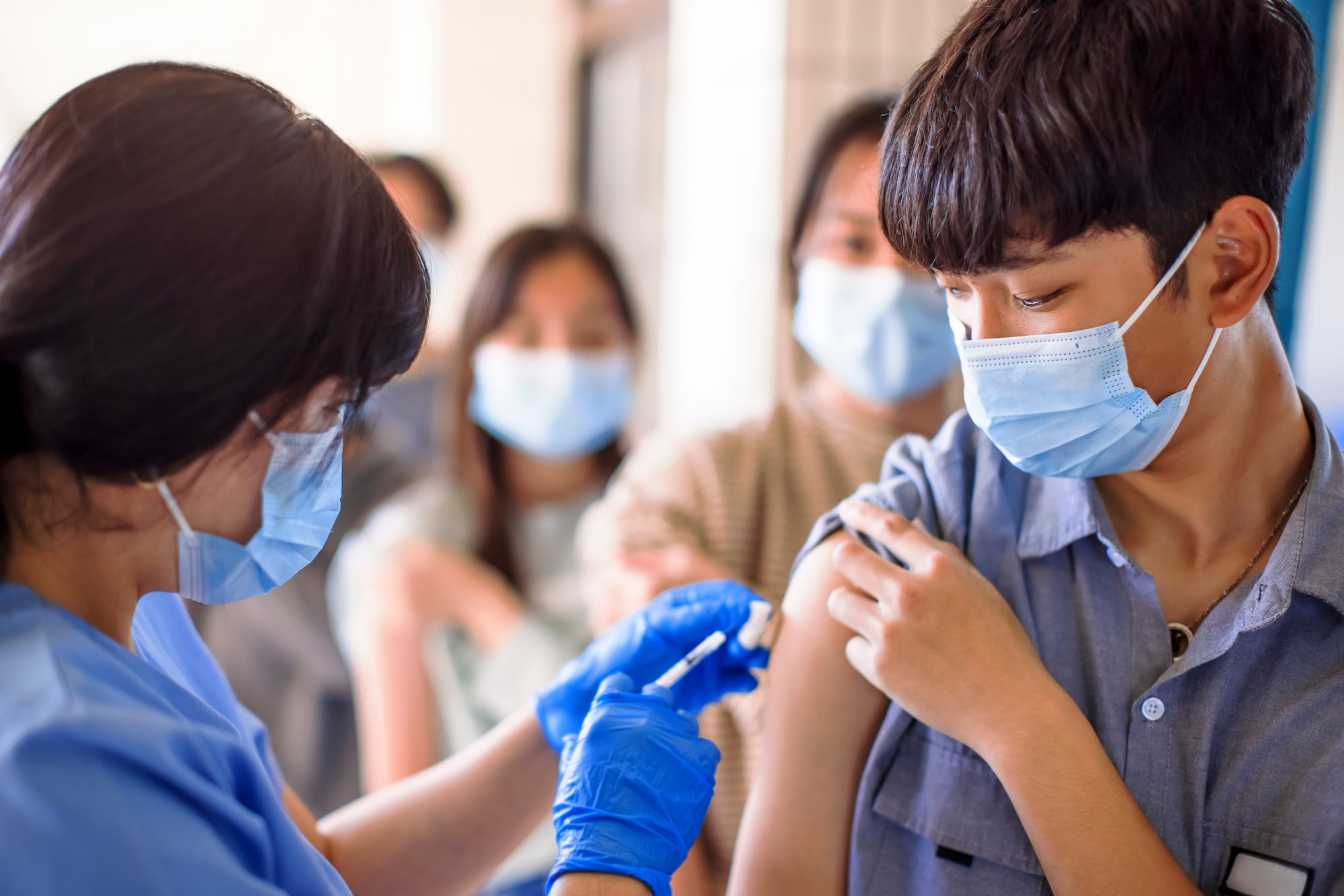 Youngsters aged between 12 and 15 can start getting BioNTech mRNA inoculations against Covid-19 from today.
Previously, BioNTech jabs had only been administered to those aged 16 or over in Macao, while under-18s had to be accompanied by a parent or guardian.
Tai Wa Hou, a clinical director at the Conde de São Januário Hospital Centre, said that from now on under-18s can get their jabs by themselves as long as they submit an Informed Consent Form (ICF) signed by a parent or guardian.
All potential vaccinees aged 18 or over in Macao must sign an ICF, which can be downloaded from the Health Bureau's (SSM) website, at the inoculation facilities before being given their jabs.
Only three of Macao's 17 inoculation facilities are used for BioNTech inoculations, namely the public hospital's blood sample collection room, the Ocean Gardens Health Centre and the Ilha Verde Health Centre. Tai said that 800 places for BioNTech inoculations are now available per day at the three vaccination facilities.
As the SSM has lowered the minimum age for BioNTech jabs to 12, Tai said that health officials plan to visit secondary schools to brief pupils and teachers about the BioNTech vaccine's safety and effectiveness, The Macau Post Daily reported. As secondary schools will soon have their end-of-term exams and then their summer break, Tai said that his bureau plans to carry out outreach Covid-19 vaccinations for the schools from September – when the new school year starts.