Authorities want to conclude mass test in 48 hours
Authorities want to conclude mass test in 48 hours

Link copied
Almost everyone tested, no positive results so far, testing stations starting to accept walk-ins as health workers race toward an early finish.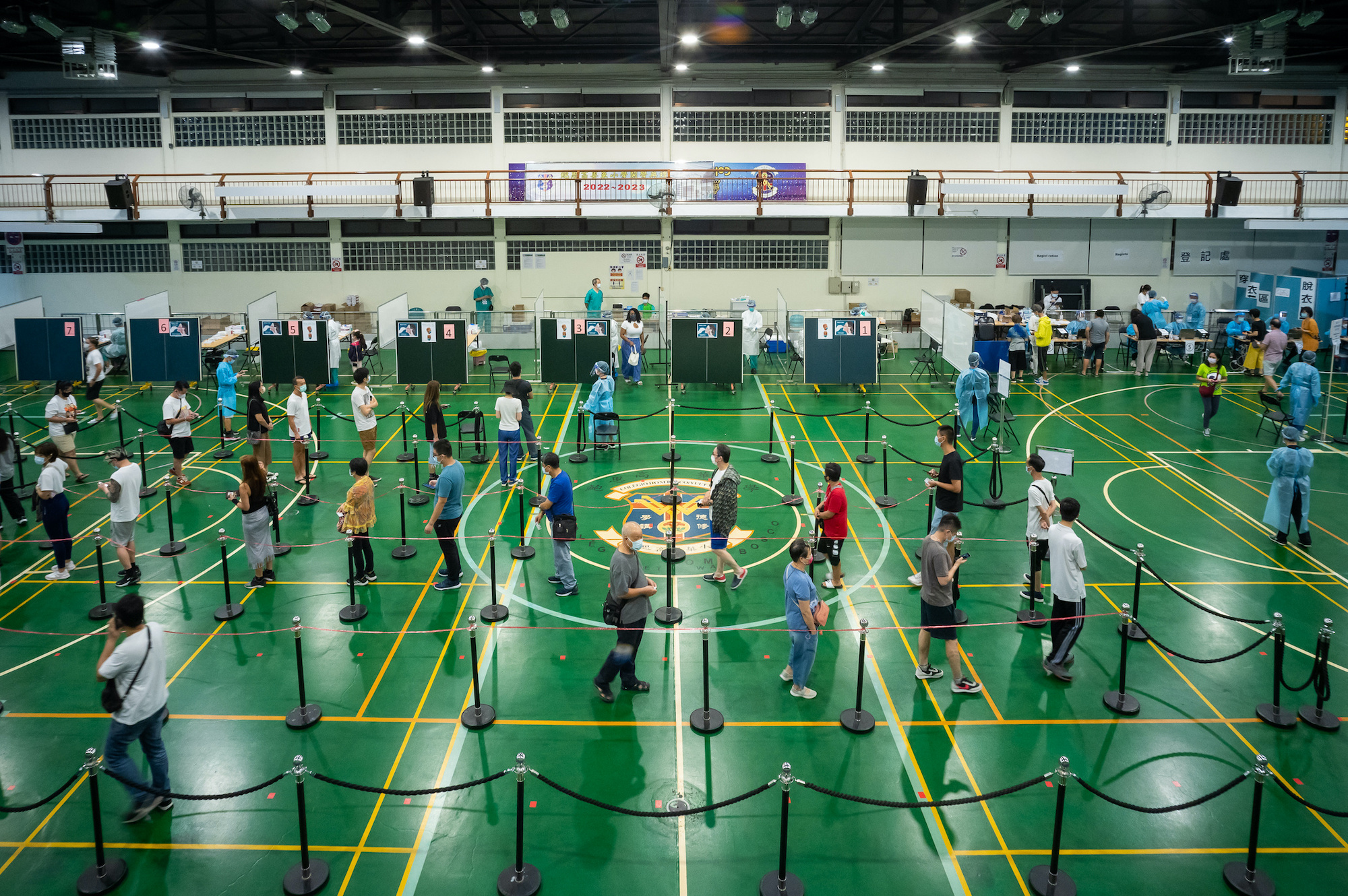 The Novel Coronavirus Response and Coordination Centre has called on anyone who has not been tested so far to do so as soon as possible in an attempt to complete the city's third community-wide nucleic acid testing (NAT) scheme within 48 hours.
By 3 pm today, 577,508 people had been tested; 453,221 proved negative.
As most residents and other people staying in Macao have already been tested, general testing stations will begin to accept people without a booking. This will only be possible if the test station has a waiting time lower than 15 minutes.
Everyone in Macao is required to participate in the mass testing drive.
Authorities set up 41 NAT stations, including 31 general test stations, three self-paid test stations and seven test stations for people with special needs, all of which operate around the clock. The seven stations for people are for children under three years of age and elderly people aged 70 or over, pregnant women and people with a certificate of disability or reduced mobility. For these users, no prior booking is required.
Click here to book an appointment for the mass NAT. The test results will not be uploaded to the Macao Health Code, and they cannot be used for immigration purposes.
For the convenience of the public, three of these sites have self-paid stations (for which prior booking is required) that can provide certification. The inspection results can be registered with a health code and used for immigration purposes. Self-paid stations must also strictly implement appointment arrangements, which can be accessed through this link.
Real-time waiting information will be updated here.