Macao couple who returned from Zhuhai tested positive for Covid-19
Macao couple who returned from Zhuhai tested positive for Covid-19

Link copied
Health Bureau cuts NAT validity for those leaving Macao to 24 hours, but implores the public not to travel unless absolutely necessary.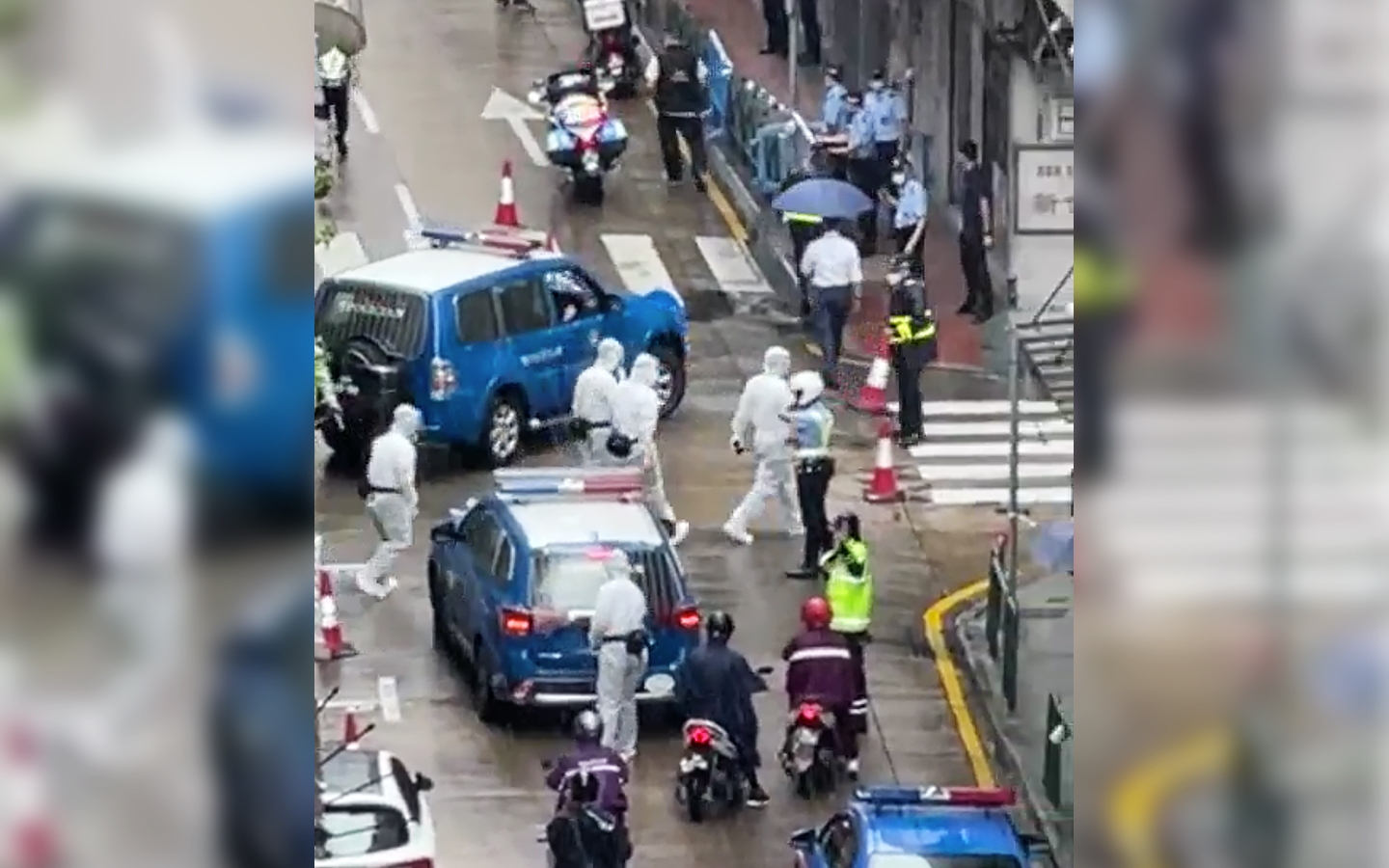 *Last updated at 3 August 2021, 4:40 pm
A Macao couple tested positive for Covid-19 today after returning from the neighbouring municipality of Zhuhai, according to the health authorities. Both are now in isolation and undergoing treatment at the Conde de São Januário Hospital, while their apartment block has been locked down.
The couple, a health worker and a fruit seller, took a nucleic acid test (NAT) in Zhuhai on 2 August, with results coming back positive.
On their return to Macao, the Health Bureau contacted the couple to conduct a rapid viral NAT, and both tested positive.
According to The Novel Coronavirus Response and Coordination Centre, the 51-year old husband's travel history included Zhuhai and Zhongshan, while his 43-year-old wife had no travel history outside Zhuhai.
The Seac Pai Van Health Centre where the husband works has been temporarily closed and disinfected, while the fruit stand where his wife works at Edificio Weng Fat, 38-44 Rua do Rebanho near Red Market has been temporarily shut down.
Reports indicate that the couple's daughter went to Xi'an from 19 to 24 July, although their son is thought to have stayed in Macao. The family lives in Edificio Mei Lin, 1 Rua da Entena near the Kiang Wu Hospital. Everyone in the same residential building will have their Macao Health Codes converted to red.
The government has announced that starting from 3:30 pm today, all people leaving Macao must have a certificate of a negative result of the nucleic acid test carried out in the last 24 hours.
Mainland health authorities are currently struggling to contain a severe outbreak of the novel coronavirus – including many cases of the Delta variant –  which is centred on Nanjing and has spread rapidly to other parts of the country.