4th mass NAT half-done – 10 batches pooled samples test positive
4th mass NAT half-done – 10 batches pooled samples test positive

Link copied
Citywide test due to finish at 6 pm this evening; residents reminded to self-test before heading out.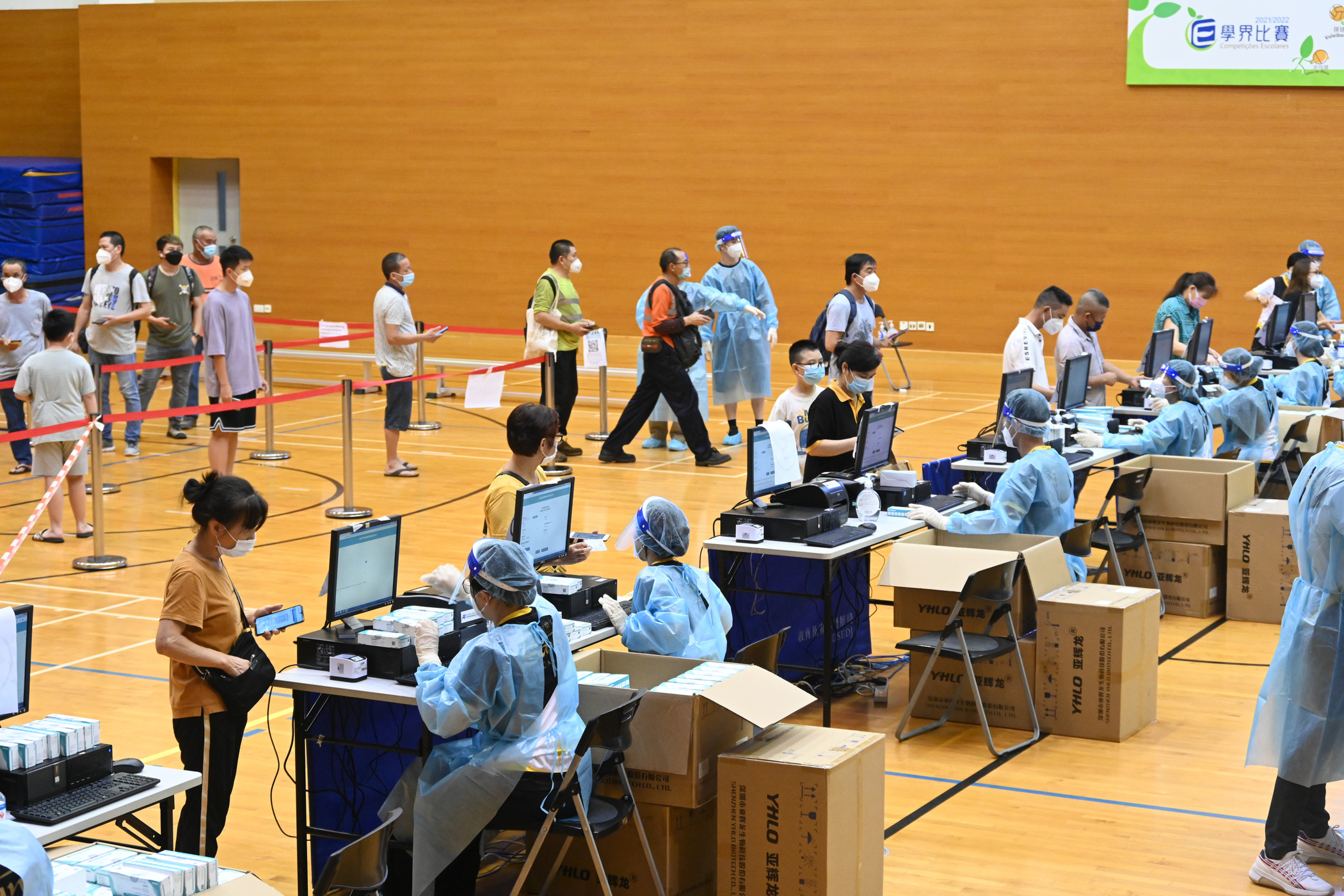 By 9 pm last night, 330,042 people had submitted swabs for Covid-19 tests under the current mandatory citywide nucleic acid testing (NAT) drive – 134,726 of which came back  negative, but 10 batches of pooled samples had tested positive.
The NAT drive, the fourth following the BA.5.1 Omicron variant outbreak last month, started at 9 am yesterday and will end at 6 pm this evening. Two more are due to be conducted before Sunday.
Children aged three or below are exempted.
The Novel Coronavirus Response and Coordination Centre reminded residents that they must test themselves for Covid-19 with a rapid antigen test (RAT) kit at home before going to the citywide NAT stations for their tests. Those entering the mass NAT stations must display a negative result of a RAT on their Macao Health Code, otherwise they will be denied entrance.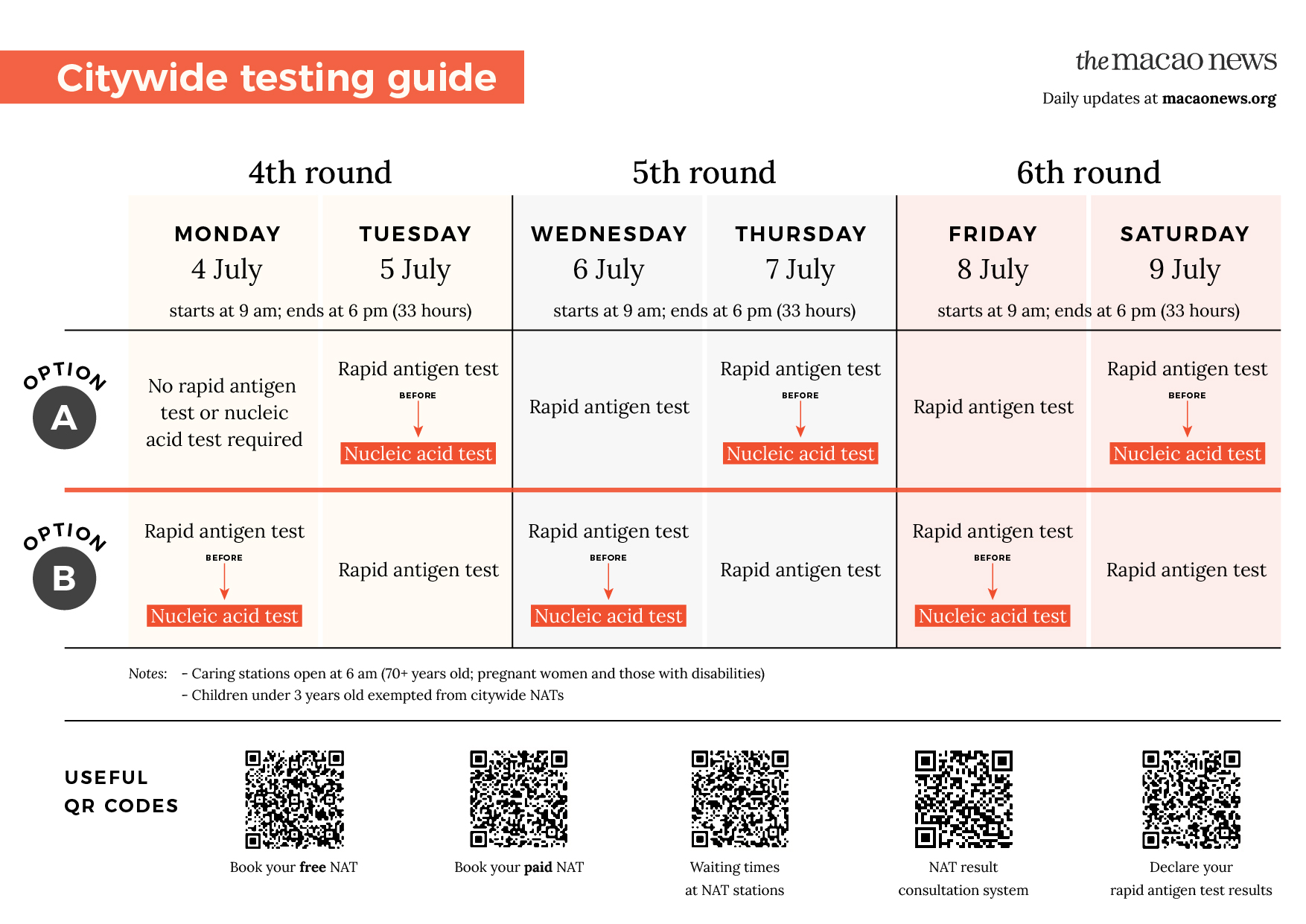 Anyone unable to report their negative RAT result on the health code system can present a photo showing their negative result upon entering the testing stations.
The government has also urged people to wear a KN95 facemask when going for their tests, The Macau Post Daily reported.